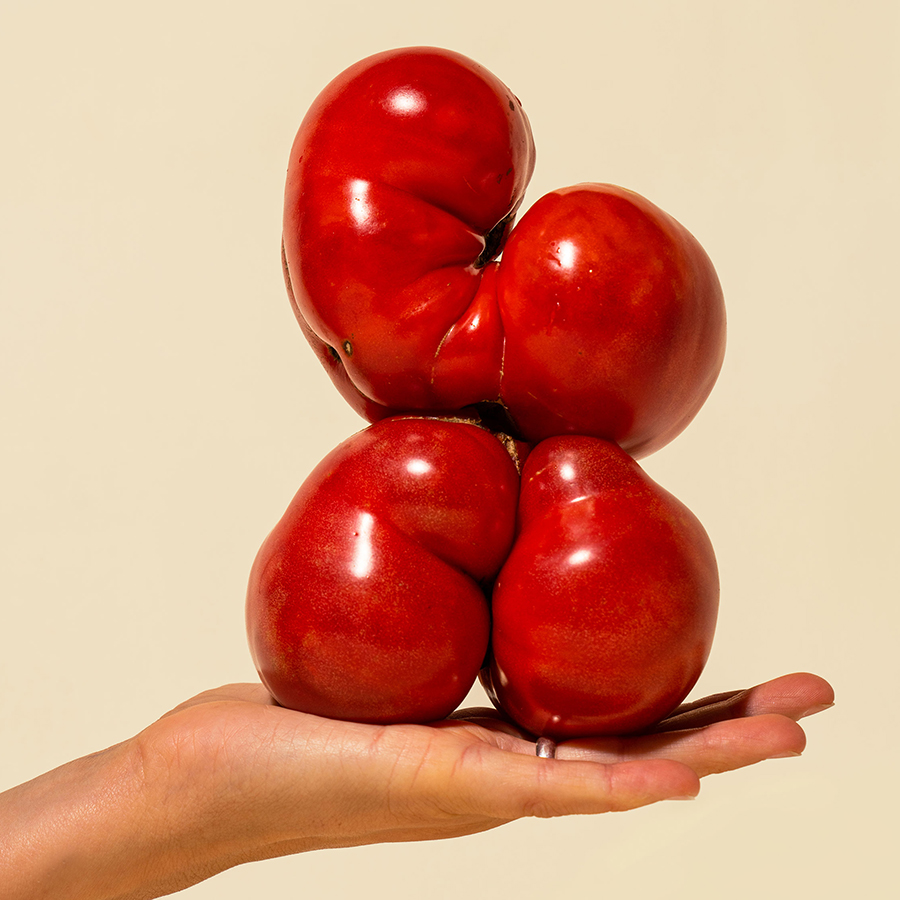 Blink and you just might miss tomato season. Luckily we've got all the recipe ideas you need to make the most of your summer tomatoes.
1. Grill summer tomatoes
The grill's high temps not only cook tomatoes to perfection, but also intensify flavors you already love while introducing some surprising new flavors, too. Learn how to grill your tomatoes.
2. Pulse summer tomatoes a sweet-and-spicy salsa
File "tomato salsa" under simple recipes to master and stop buying at the store—your homemade version is guaranteed to be better and brighter. Get the recipe for easy summer tomato salsa.
3. Or chop summer tomatoes into a pico de gallo
In a medium bowl combine tomatoes, onion, jalapeño, lime juice, and cilantro. Season with salt to taste. Let mixture marinate for 10-15 minutes to allow flavors to mingle. A homemade pico is that easy. Get the recipe for pico de gallo.
4. Turn summer tomatoes into a no-cook sauce
Craving a tomato-based sauce but 1) don't have a jar of the pre-made stuff and 2) don't feel like standing over a hot stove stirring for hours? Enter: a no-cook red sauce that utilizes the heat from just-cooked pasta and tastes just as good as sauces that take hours. Get the recipe for a no-cook tomato sauce.
5. Make a summer tomato confit to top homemade hummus
Once you've slow-roasted cherry tomatoes covered in oil, they'll be soft and bursting with flavor and ready to elevate a number of tasty dishes. Think: hummus, toast, crackers, and more. Get the recipe for tomato confit.
6. Pair summer tomatoes with watermelon and fresh herbs
When temps are at their hottest and summer produce at its most ripe, we crave simple dishes that require little-to-no cooking and really let our fruits (watermelon) and veggies (summer tomatoes) shine. Even better when we can combine them together. Get the recipe for summer tomatoes and watermelon.
7. Or blitz summer tomatoes with watermelon
Gazpacho is a hot-weather favorite. It's as easy to make as it is to whip up a smoothie. It's a great contender for a quick solo lunch, or even a fun starter for a dinner party or a picnic. Get the recipe for tomato-watermelon gazpacho.
8. Pickle summer tomatoes so they last for weeks
Want to get the most out of your summer tomatoes well into the fall? Try your hand at pickling. And we're not just talking cucumbers and onions. You can make everything from tomatoes to green beans last even longer with this classic preservation method. Learn how to pickle tomatoes.
9. Enjoy summer tomatoes in a flaky galette
What's easier to make than a pie, but has the same delicious buttery crust? A galette! We like to think of them as freeform pies, and they work just as well with sweet and savory fillings. We used our finest summer tomatoes in this version, but when the season's over you can use our dough recipe with pretty much any fruit.
10. Turn summer tomatoes into a salad dressing
Turns out tomatoes aren't just a salad ingredient must-have—they're also delicious in salad dressing. Learn how to make tomato salad dressing.
11. Eat summer heirloom tomatoes on toast
We're team "eat your tomatoes with as few ingredients as possible," like this super simple dish that pairs juicy heirloom tomatoes with crusty bread, a swipe of mayo, and salt.
12. Preserve summer tomatoes into a multi-use jam
Enjoy on toast, slather on top of brie, or smear on your burger—this sweet-and-savory jam is good on everything! Get the recipe for caramelized onion and tomato jam below:
Print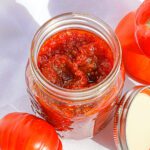 Caramelized Onion and Tomato Jam
---
3 tablespoons

olive oil

2

medium white or yellow onions, thinly sliced

6

Roma tomatoes, skins removed

¾ cup

granulated sugar

2 tablespoons

apple cider vinegar

2 tablespoons

lemon juice

1½ teaspoons

kosher salt

1 teaspoon

red pepper flakes
---
Instructions
Heat olive oil in a large heavy-bottomed pot (like a Dutch oven) over medium heat. Add onions and caramelize, occasionally stirring with a wooden spoon, until intensely brown—about 17-20 minutes. Add 2 tablespoons of water and scrape to remove any caramelized bits at the bottom of the pot and mix.
Add tomatoes and the remaining ingredients. Turn heat to medium-high and bring to a boil, stirring occasionally. Reduce heat to a simmer and continue to cook until tomatoes have broken down and become a jammy consistency, 60-75 minutes.
Remove jam from the heat, let cool, and transfer to an airtight jar or container. Refrigerate for up to two weeks.
---
Like this? Read more:
Everything You Need to Know About Tomatoes
Roasted Tomatoes Over Spaghetti Squash "Pasta"