If the idea of doing a round of massive meal prep has you worrying about getting bored by the end of the week, we've got a better way! Take your favorite veggie and cook it one simple way. Then, "eat it twice" by adding that cooked veg to a number of new recipes with totally new flavors. That way, last night's dinner can become today's lunch or tomorrow's breakfast in an entirely new dish with new different flavors—all without any extra cooking.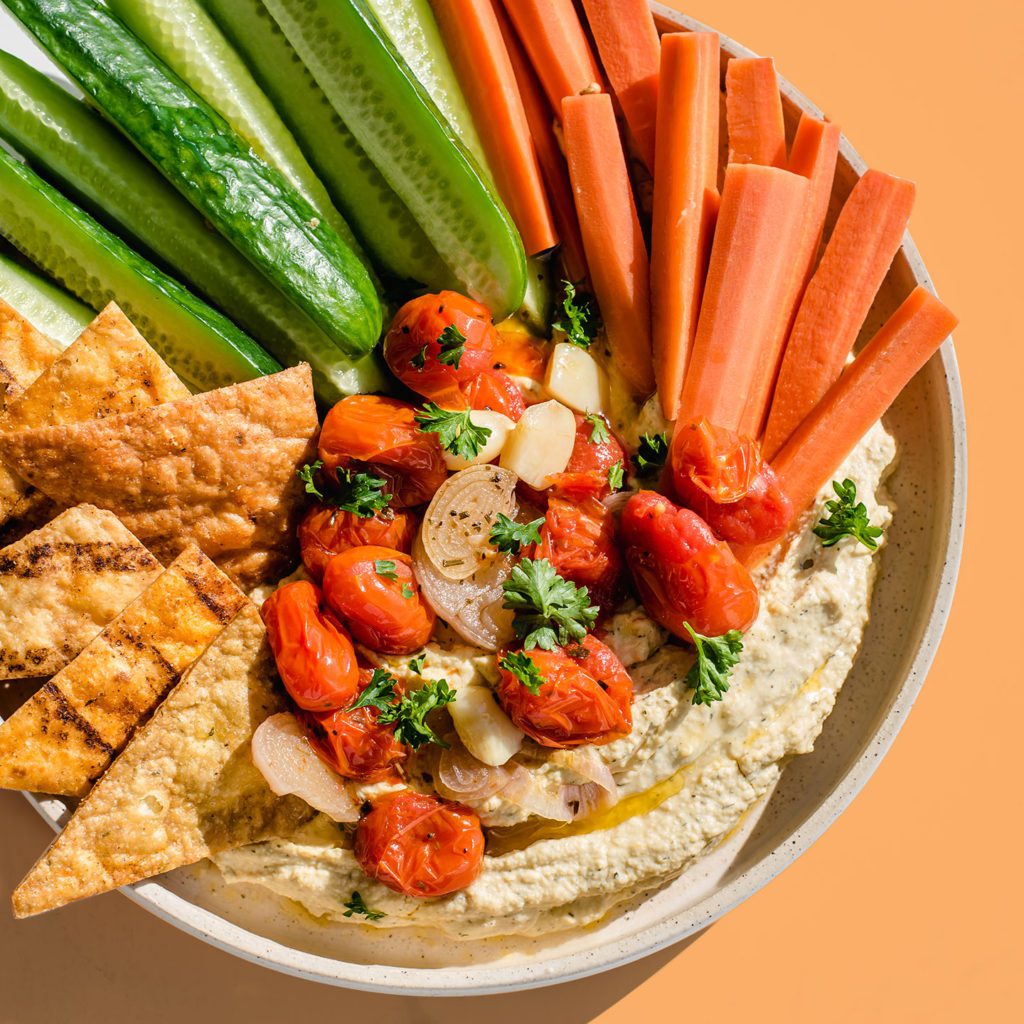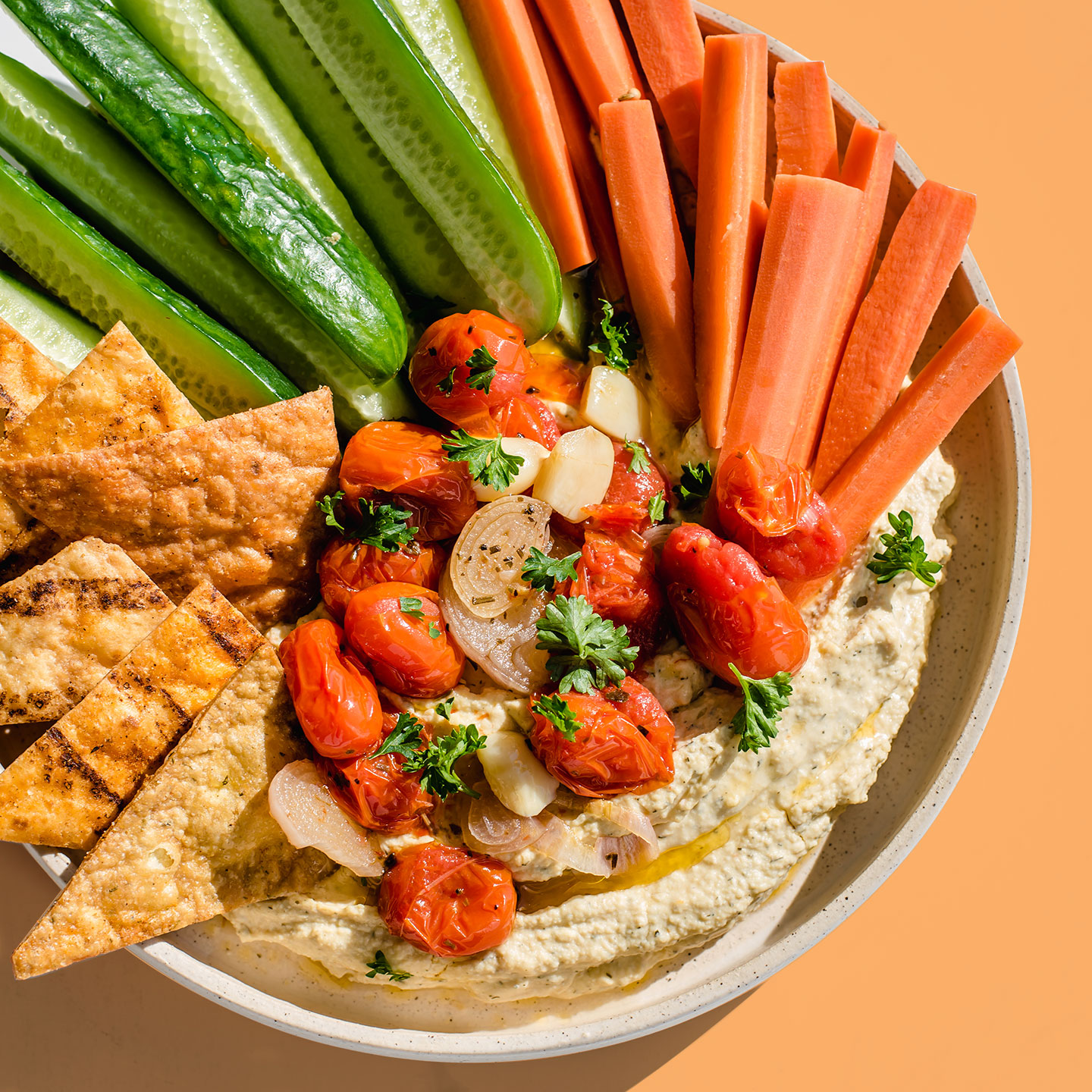 This week, we're talking cherry tomatoes. Cherry tomatoes are sweet, acidic, and a must for homemade tomato sauces, raw and fresh in salads or crudités platters, added to omelettes, and so, so much more. At Misfits Market, we have them year-round, which means you could get bored with them pretty quickly. Enter: a new way to cook tomatoes in the form of a cherry tomato confit. Once you've slow-roasted cherry tomatoes, they'll be soft and bursting with flavor and ready to elevate a number of tasty dishes.
What you'll need:
2 cups cherry tomatoes
Garlic cloves from one bulb, peeled
1 large shallot or small onion, sliced
1 cup olive oil
2 teaspoons salt
1 teaspoon fresh rosemary or thyme, minced (optional)
What to do:
Preheat oven to 400°F.
In a small, oven-safe baking dish, add all of the ingredients and gently stir to cover. Cover the dish with aluminum foil, then place a small baking sheet beneath just in case juices spill over.
Transfer to the oven and bake for one hour.
Then you can make:
Print
---
1

small baguette or small ciabatta loaf

2 cups

cherry tomato confit

1

clove fresh garlic, thinly sliced

1 tablespoon

fresh parsley, chopped

1 teaspoon

salt

1 teaspoon

black pepper
---
Instructions
Slice bread into 1-inch thick slices and toast to your liking. Arrange the pieces face up on a serving platter.
Take the fresh garlic clove and rub it against the surfaces of the toasts. The heat from the bread will help "melt" the garlic into the crusty toast.
Take the roasted garlic pieces from the original tomato confit recipe and spread them out on top of the bread.
Layer tomatoes on top of the toasts, then drizzle on some of the juice from the confit.
Garnish with freshly chopped parsley and share as soon as possible. (The juice can make the bread soggy and you'll want to eat while still crunchy.) Enjoy!
---
Print
---
3 cups

hummus

1 cup

tomato confit

2

small carrots, trimmed, peeled, and quartered

3

small cucumbers, cut lengthwise

1 cup

pita chips
---
Instructions
Scoop the hummus into the center of a large plate and use a spoon to swirl it outwards. Add carrots, cucumbers, and pita chips around the outer edge of the hummus spiral.
Carefully spoon the tomato confit into the center of the hummus and serve as soon as possible. Share and enjoy!
---