Say hello to the mango! Here at Misfits Market, we rotate between a few varieties from the firm Tommy Atkins to the sugary-sweet Ataulfo mango. No matter what mango you find in your box, there's a go-to method for cutting all types: Avoid the rock hard pit! Then, you can enjoy mango fresh in salads, in salsas, and even in homemade "ice cream."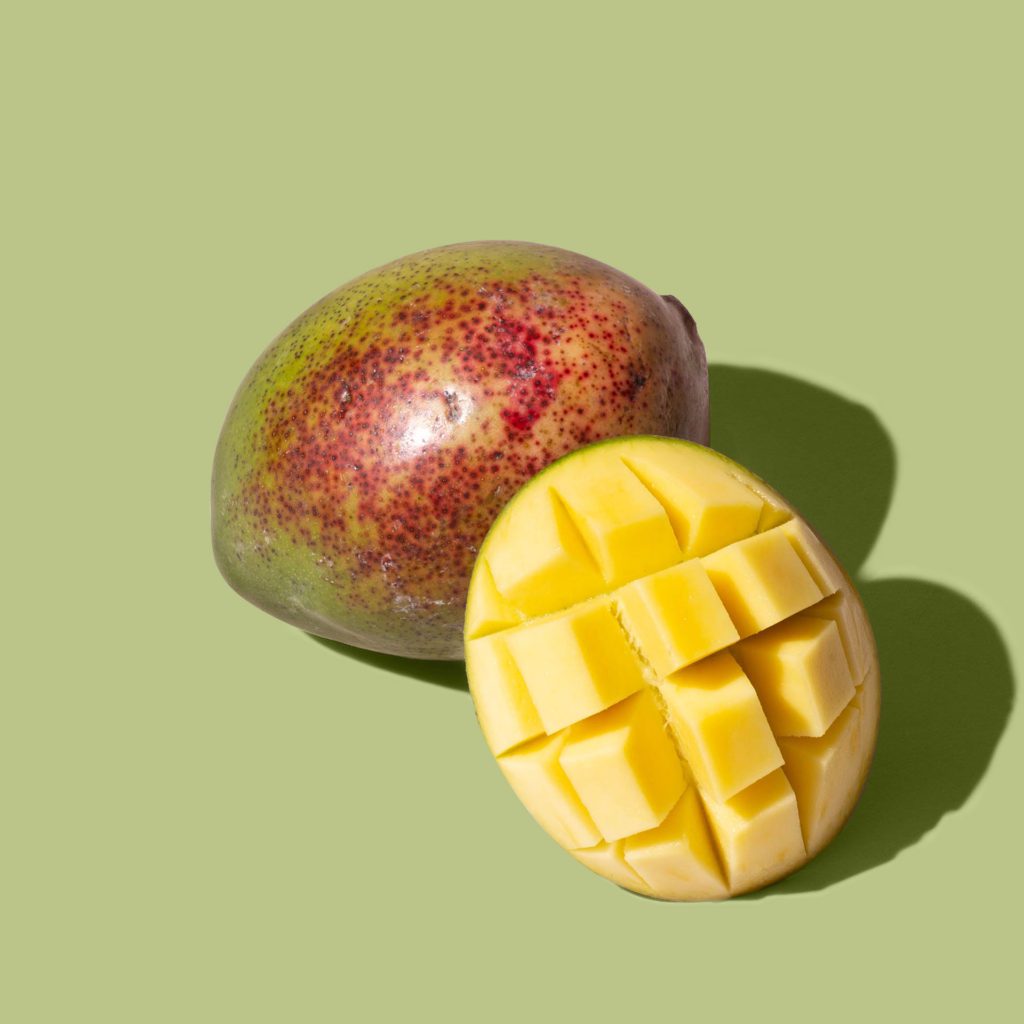 Watch now to learn the best way to cut the mango, plus how to store it and then make a sweet, no-churn mango ice cream:
Continue reading for our 10 favorite mango recipes and happy cooking!
Mango's syrupy-sweet flavor is offset by fresh tomatoes and spicy red onions in this simple salsa that you can top chicken, tacos, or eat as is.
If you're like us, you might be looking for new ways to enjoy rice. Try this sweet, super-simple side dish in the form of sticky mango rice.
Due to its soft texture, the mango is the perfect addition to homemade dressings. The best part is you generally only need 3 or 4 additional ingredients for a sweet dressing that can be added to poultry and salads alike.
Don't be intimidated by homemade sushi! This vegetarian-friendly version uses a lot of ingredients you can find in your Misfits Market box (cucumber, bell pepper, and avocado) as well as ingredients you already have at home, like rice.
Did you know that you can add most moist fruit to a basic bread or cake recipe for a sweet twist on your go-to dessert? This bread incorporates lots of sweet mango for a fragrant, moist bread.
One of the easiest ways to enjoy fresh mango is topped on creamy yogurt and mixed with crunchy granola for a simple yet satisfying breakfast in minutes.
A fresh chopped salad is an easy way to utilize an entire mango in a refreshing and good-for-you dish. Add cucumbers, fresh tomatoes, and fragrant basil leaves to chopped mango for a juicy yet crunchy salad.
Adding mango to homemade curry offsets some of its spice while adding layers of flavor. Pair with your favorite meat like chicken, add it to rice, and you'll have dinner for the entire family in no time.
That mango salsa from earlier? Make it even crunchier with the addition of red cabbage and then turn it into a full meal by adding the salsa/slaw to shrimp tacos.
What's sweet, crumbly, buttery, and only requires 10 ingredients? Delicious mango crumb bars! Plus, since there's fruit in them, you can eat them for breakfast, right? Right.