Make this cheesy panini, then stream the new animated film Luck on Apple TV+ starting August 5.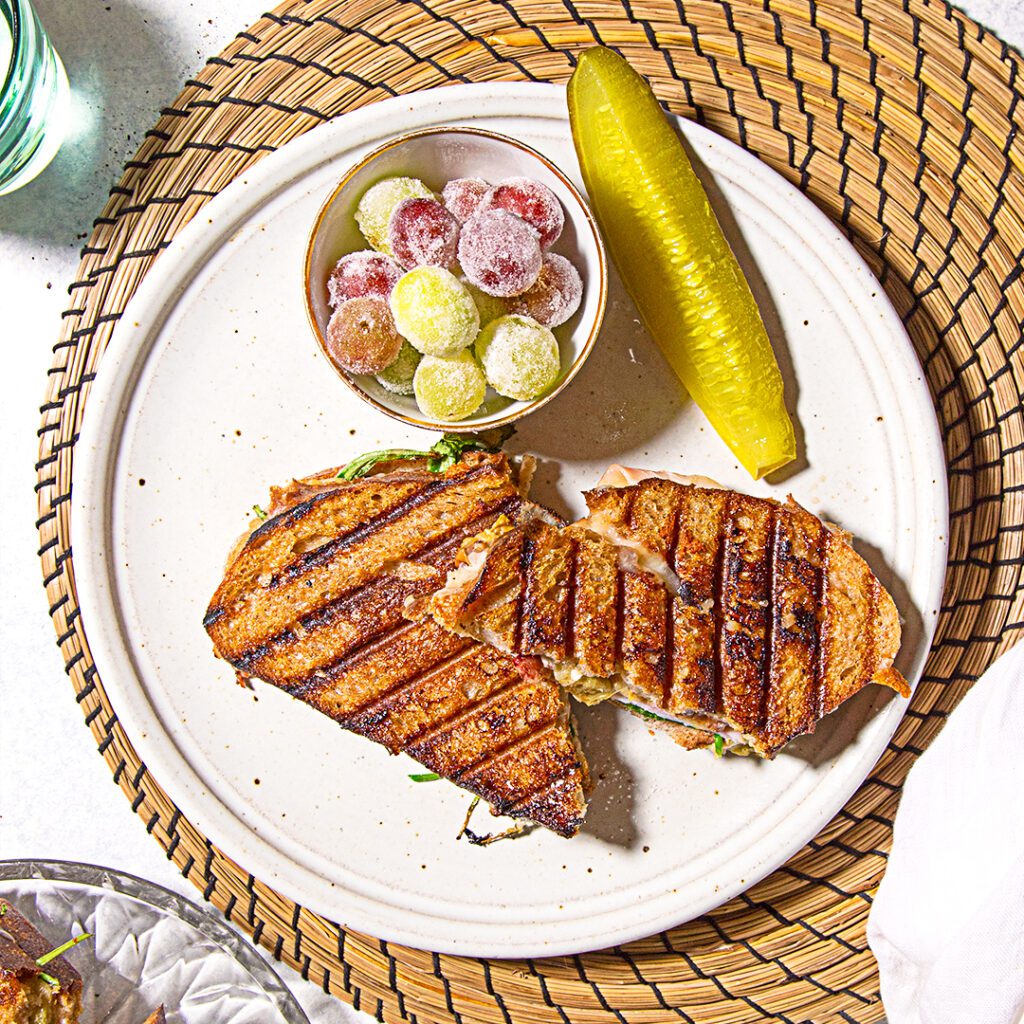 We've teamed up with Apple TV+ to bring you the perfect meal for your next family movie night—just in time for the release of Luck, the new film from Apple Original Films and Skydance Animation, streaming exclusively on Apple TV+ starting August 5. (For more info about our partnership, including a special limited-time offer, visit get.misfitsmarket.com/luck)
In the film, Sam Greenfield suddenly finds herself in the never-before-seen Land of Luck, where she must unite with the magical creatures to turn her luck around. Sam's adventure begins when she first meets Bob, the lucky Scottish black cat, and they share a panini. Our panini recipe—inspired by Sam's story—is family-friendly, easy to cook, and super customizable.
Shop the essential ingredients for this roasted grape and cheddar panini in our Luck Aisle, plus deli meats to make it a "tasty meat bread" sandwich—just like in the film! Make it your own (e.g. all veggies, extra cheesy!) by customizing your items, then stock up on drinks, snacks, and other essentials for the week with our Lucky Snack Pack.
Print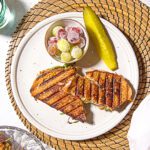 Roasted Grape and Cheddar Panini
---
For the roasted grapes:
1

lb. red seedless grapes, cleaned and stems removed

1 Tbsp

. olive oil

1 Tbsp

. honey

¼ tsp

. thyme leaves
 ½ tsp. kosher salt
Freshly cracked black pepper
For the sandwich:
4

slices of sourdough bread

4 Tbsp

. butter, room temperature

6 oz

. cheddar or your favorite cheese
Optional: sliced deli meat (prosciutto, salami, turkey, ham), leafy greens (arugula, spinach)
---
Instructions
For the roasted grapes, heat the oven to 400F. Add all of the ingredients to a baking sheet and toss to combine. Roast for 20 minutes, tossing halfway through.
For the panini, generously butter one side of each slice of bread. Place a slice of bread on a plate, buttered side down, then stack with layers of cheese and roasted grapes, plus deli meats and leafy greens if using. Top with remaining slice of bread, buttered side up.
Place sandwich in a panini press and cook until golden brown on both sides. If cooking on the stovetop, heat a grill pan over medium heat. Place both sandwiches in the pan then put a heavy piece of cookware (like a cast-iron pan) on top to press the panini down. Cook for 2 to 3 minutes on the first side, flip and continue to cook for another 2 to 3 minutes until both sides are golden brown.
Slice paninis in half and serve immediately.
---
We're all for sweet treats and fighting food waste, so this recipe is a win-win. It's a great way to use up leftover grapes from the panini recipe, or any time you end up with a bunch that's starting to go by the wayside.
Print
---
4 cups

grapes, stems removed, washed, and dried

2

limes, juiced

1 cup

granulated sugar
---
Instructions
Toss grapes and lime juice in a medium bowl and set in the refrigerator for 10 to 20 minutes to let the juice absorb.
Roll each grape in the sugar until fully coated, then place on a parchment-lined baking sheet in a single layer. Freeze grapes for at least one hour or until frozen. Transfer grapes to an airtight container and leave them in the freezer until ready to serve.
---
Download the recipe and activities inspired by Luck!
Like this? Read more:
Try This Veggie-Filled Green Goddess Sandwich
Make Our Cannellini Bean and Tuna Toast