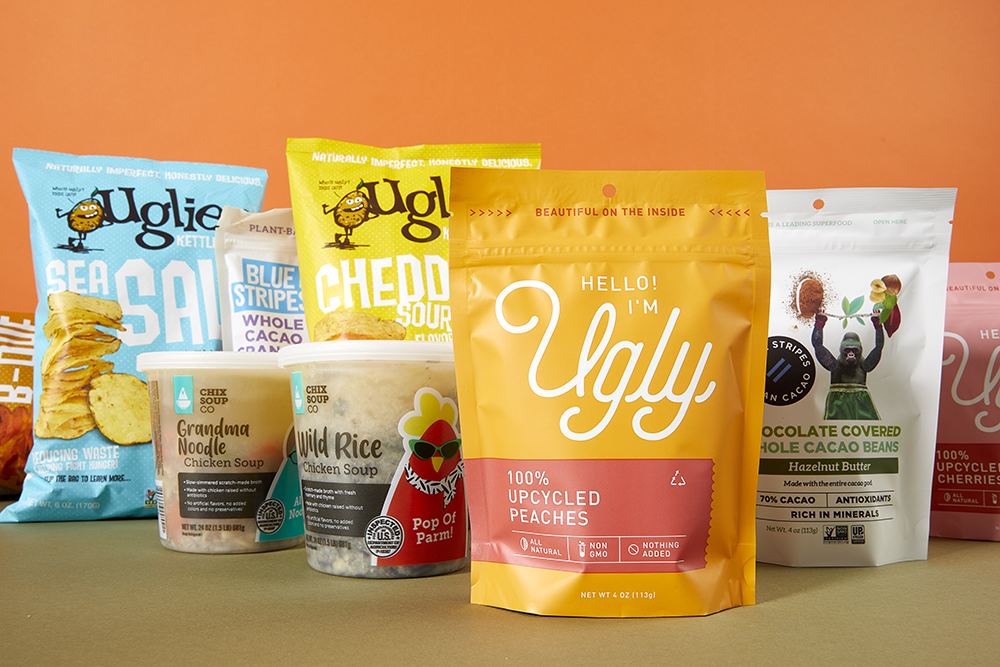 To celebrate National Upcycling Day on June 24, we partnered with our friends at the Upcycled Food Association to answer all your burning questions about upcycled foods. Get the scoop below, then head to our store to get shopping. Stroopwafel, anyone?
So what IS upcycling?
Upcycled foods come in many forms, but all of them involve ingredients that would otherwise have gone unharvested, or to a landfill or compost. That might be food that's considered inedible (like avocado pits), produce that's overripe or cosmetically imperfect, or byproducts of food manufacturing, like spent grain from a brewery. Companies that make upcycled products take those overlooked ingredients and transform them into something tasty.
Why do we think upcycling is the future of the food system?
It's no secret that we have a problem with wasting food in the United States. An estimated 38% of our food supply goes unsold or uneaten, which has big financial and environmental ramifications. Not only is that food valued at $1 trillion, it has the potential to feed 2 billion people and it accounts for 6% of our total greenhouse gas emissions.
Right now, it's estimated that 90% of all surplus food from manufacturing (which makes up 15% of all food waste across the supply chain) comes from byproducts and production line waste. But luckily, that's where upcycled foods come in. Instead of things like salmon tails and bruised fruit going to lesser outcomes (e.g., not humans), they're transformed into fully edible and totally delicious products. Like the stroopwafel cookies we partnered with Belgian Boys to create, or refreshing Agua Bonita agua frescas. The nonprofit ReFED estimates that upcycling has the potential to divert 2 million pounds of food waste each year.
Who is the Upcycling Food Association?
The Upcycled Food Association (UFA) is a "nonprofit food industry association dedicated to catalyzing the upcycled economy to prevent food loss and waste across the entire supply chain." UFA brings consumer goods companies, retailers, ingredients suppliers, and food system change makers together to drive innovation in the industry through research and investment. Their Upcycled Certified® program is a third-party verified program that requires manufacturers to demonstrate how their products prevent food waste and showcase their positive impact.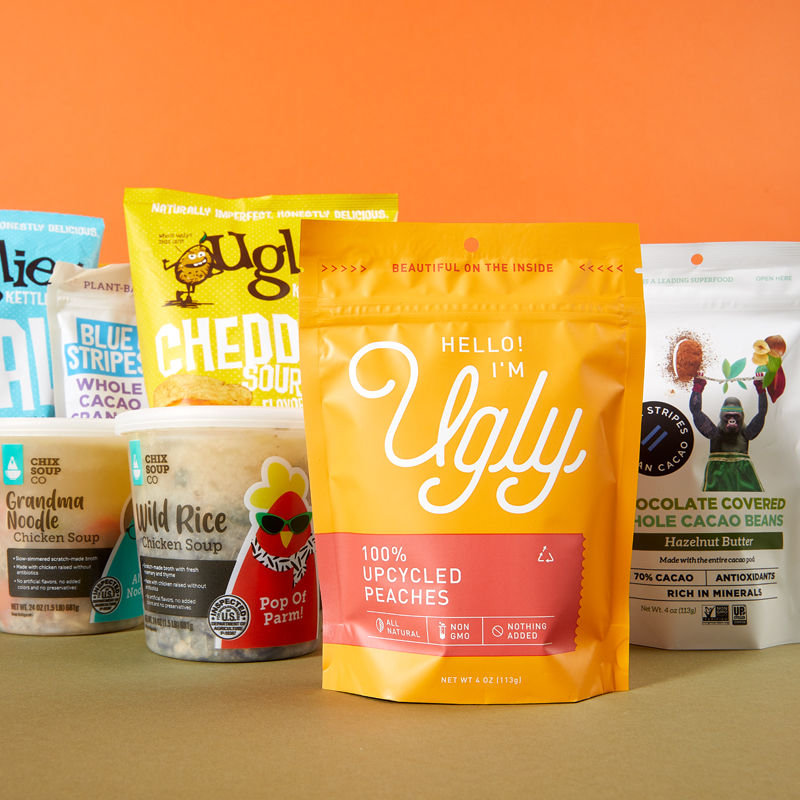 How is Misfits Market partnering with UFA—and when can Misfits customers get involved?
Last spring, we held an Upcycling Food Challenge in collaboration with UFA to encourage food innovators to pitch and develop new products. With a panel of judges, we chose three winners from 114 applicants: Atoria's mini naan made with upcycled grains, Petit Pot rice pudding using broken rice kernels, and Chomps upcycled meat stick snacks.
Beyond the challenge, we're also adding more upcycled items to our store all the time. We're currently at 75, which means you can start supporting them as soon as your shopping window opens! All you have to do is look for the "upcycled" tag.
Keep reading:
How We're Cutting the Packaging in Our Boxes (But Not the Quality!)
Our No-Nonsense Guide to Sell-By, Use-By, and Best-By Dates