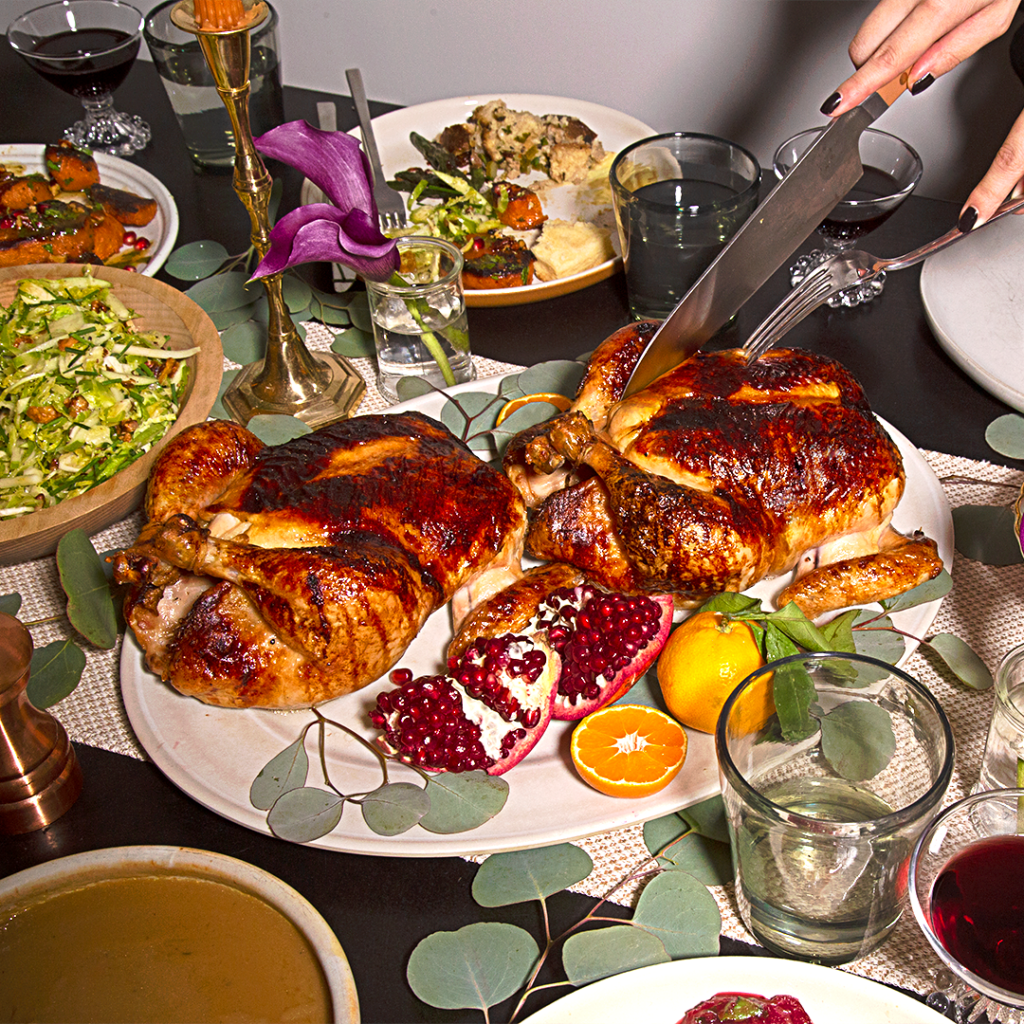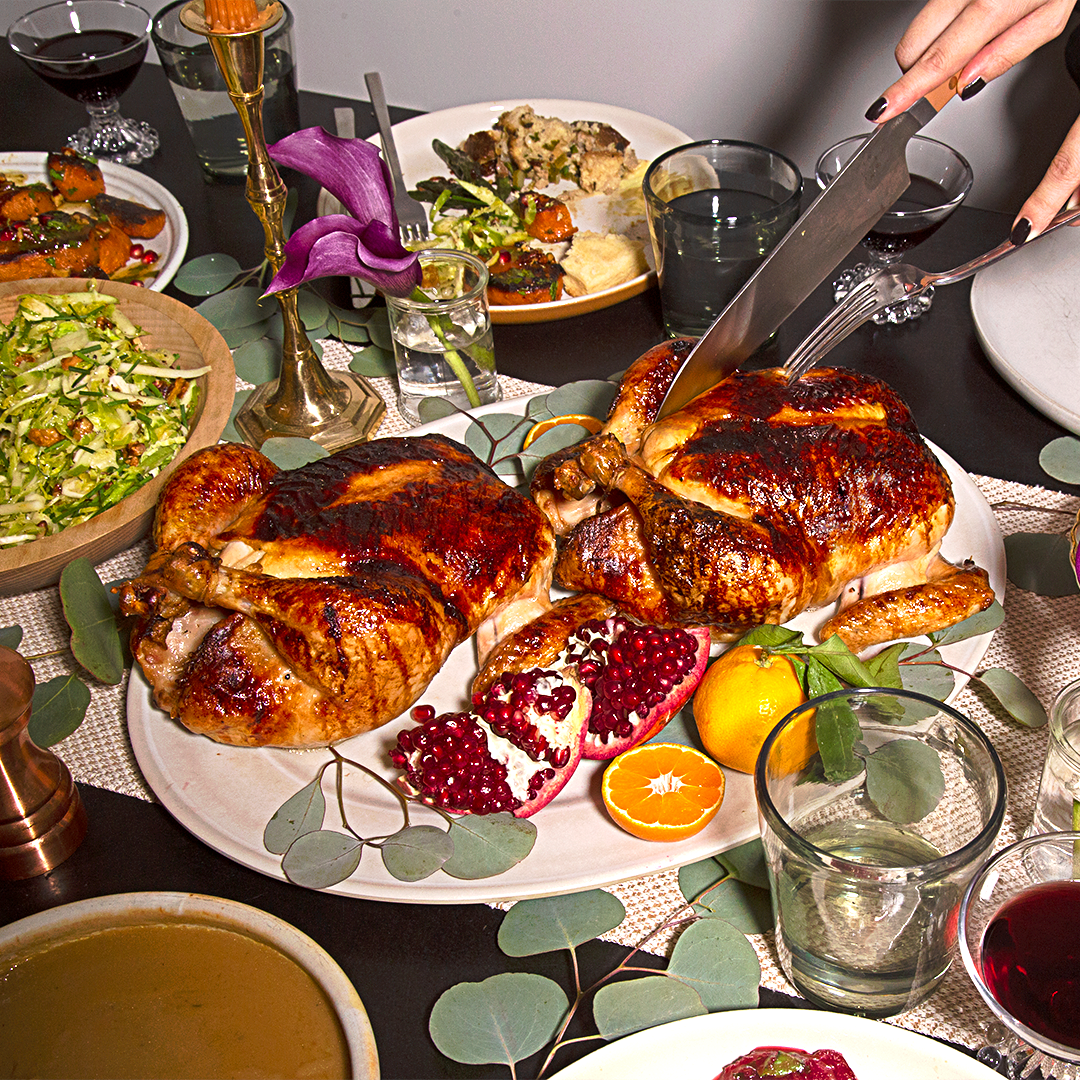 The Main Characters
Whether you've got a table full of turkey eaters, veggie lovers, or both, our main dishes bring the wow factor without maxing out your budget. Opt for chickens or a tart for a smaller crowd, or go all out on a full turkey.
Chicken Alternatives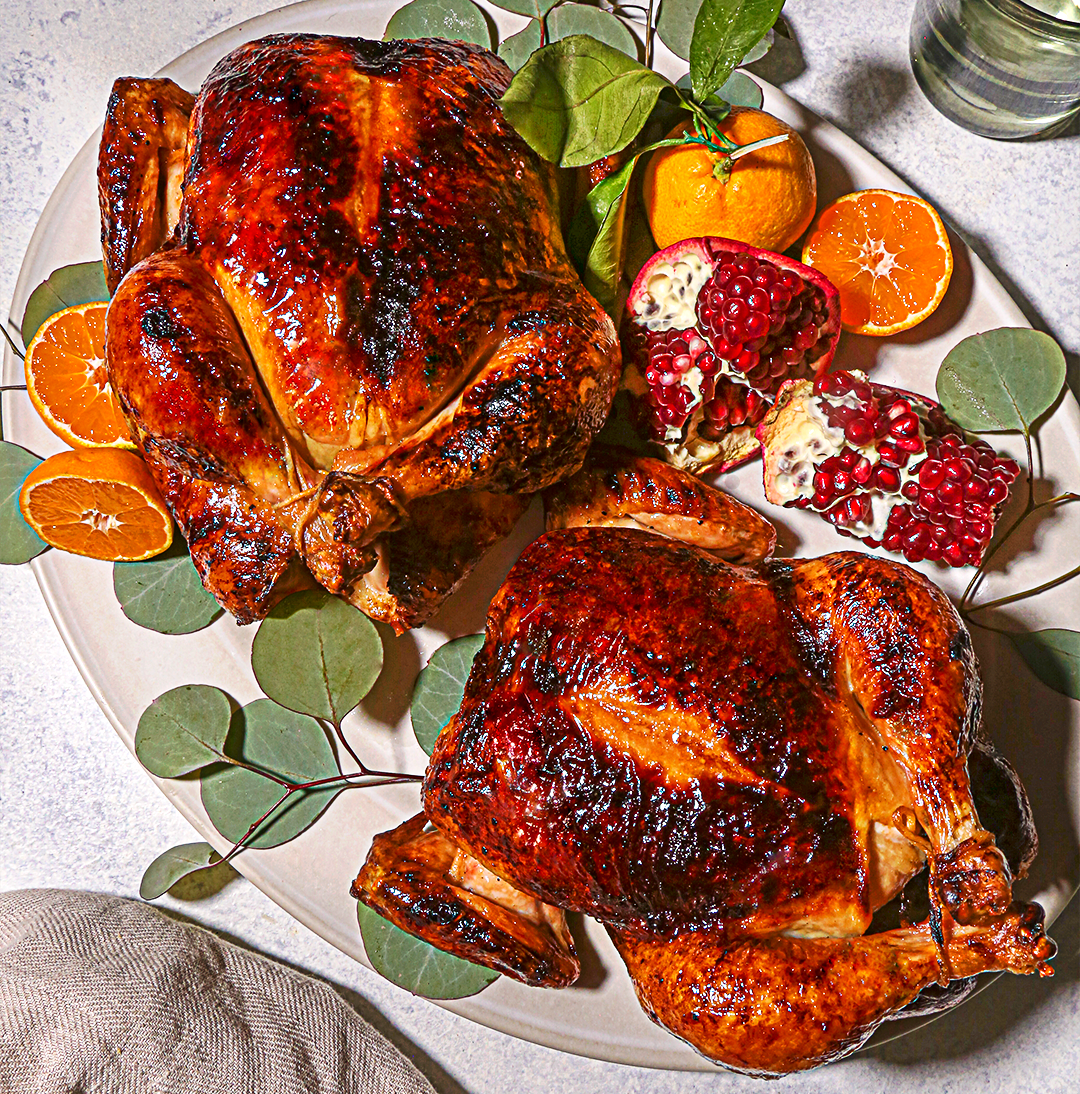 Winner winner, chicken dinner! If you don't want to go through the trouble of roasting an entire turkey but still want that drool-worthy poultry taste, why not try chickens this year? With a few variations on dry rubs and sauces, you can serve multiple tasty main dishes in less than an hour.
Get the recipes for Sherry Orange-Glazed Chickens, Curried Chicken Thighs with Beets, and One-Pan Chicken Thighs and Roasted Winter Squash.
Vegetarian-Friendly and Full of Hardy Veggies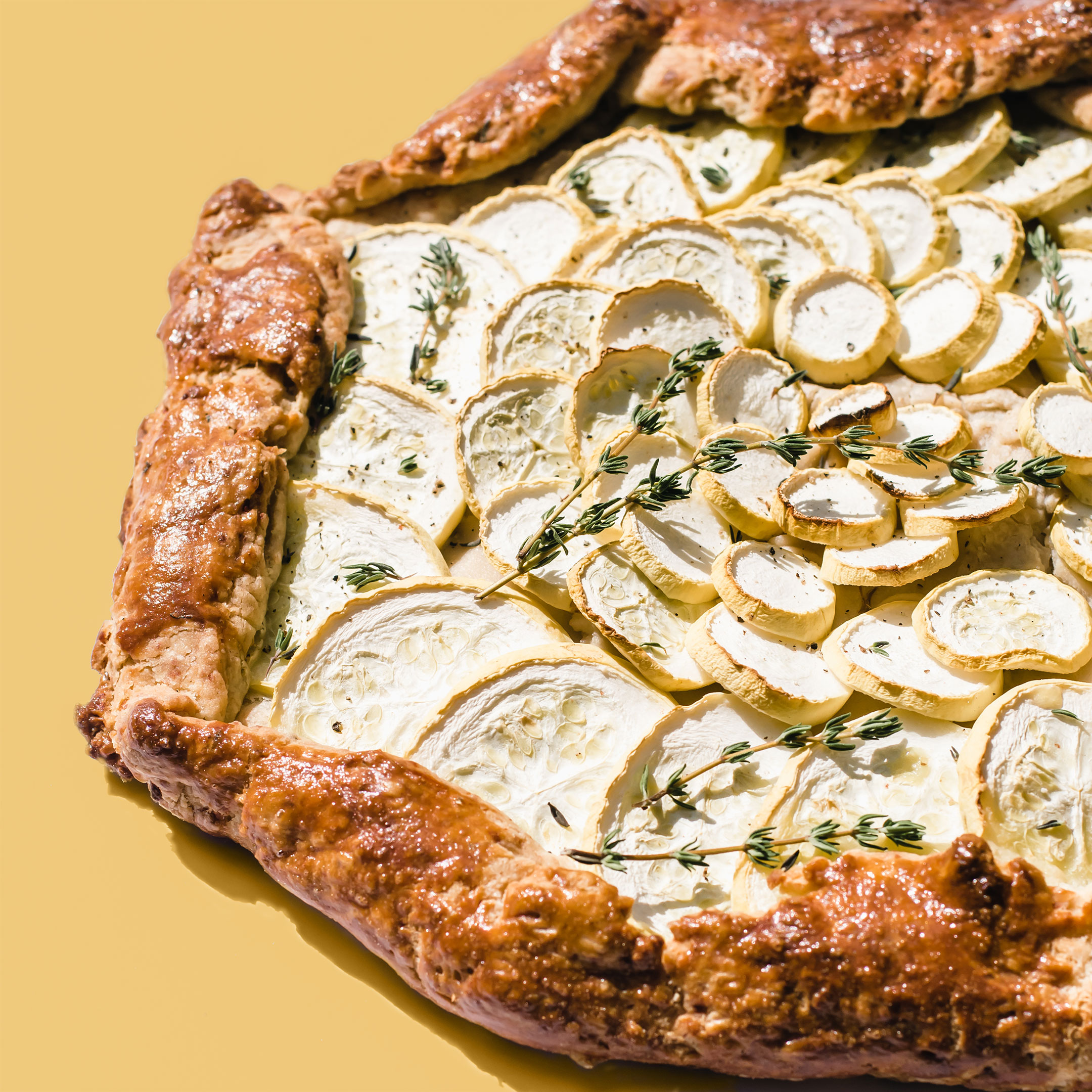 Whether you call them tarts, crostatas, or galettes, these open-faced main dishes start with a flaky, savory crust and are topped with our favorite root vegetables and squashes, plus a hefty amount of cheese.
Get the recipes for Savory Squash Tart, Bobby's Butternut Squash and Goat Cheese Crostata, and Leek and Potato Galette.
And if you must have turkey…
…we've got you covered with some easy-to-make dry rubs for our smaller turkeys. They're faster cooking than the big guys and you can still get a taste of poultry without going through the trouble of roasting for 5+ hours. Learn how to prep and cook small turkeys.
Read more at our Thanksgiving Hub.