Say hello to stone fruit! We're talking apricots, cherries, nectarines, plums, pluots, apriums, and sweet summery peaches. What makes a stone fruit, also called a drupe, a stone fruit? It's the rock-hard pit in the center. What's more, there are two types of pits: freestone and clingstone. Freestone pits pull away cleanly, whereas clingstones are harder to separate because they—you guessed it!—cling to the flesh of the fruit.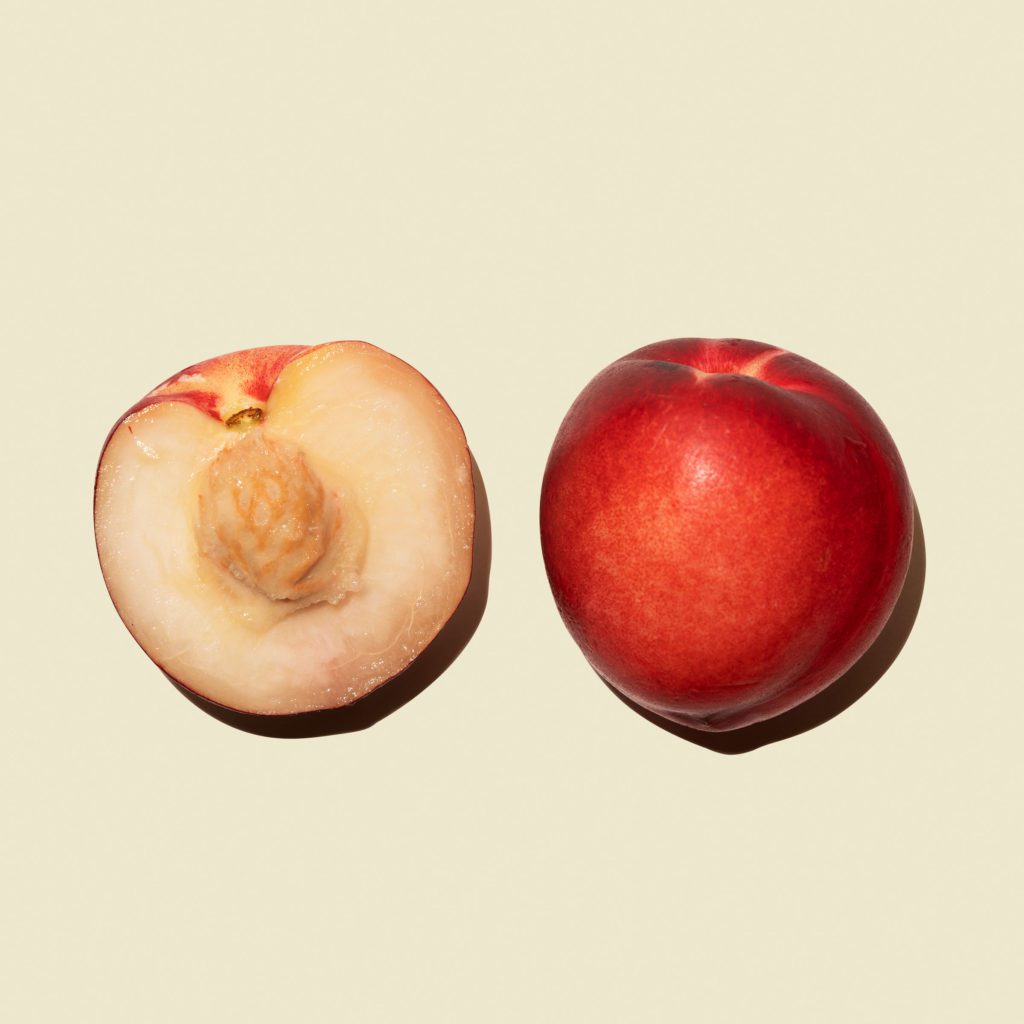 While we suggest simply biting into a juicy stone fruit and snacking on it whole, there are a number of recipes that call for sliced and diced stone fruit. Plus, you'll want to wait to enjoy them until they're nice and ripe and juicy.
Watch now to learn how to store, slice, and serve sweet stone fruit.
The best part about stone fruit? They're super versatile and mostly interchangeable. That means you can substitute whatever stone fruit you have on hand for recipes that call for peaches, plums, nectarines, and even apricots and cherries. Here, our 10 must-try stone fruit recipes.
You can mix and match stone fruit, or even throw in some berries if you have them. And here's a handy time-saving tip: Instead of laboring over the crunchy topping, use GrandyOats granola from our Marketplace.
Sugary-sweet grilled peaches pair beautifully with the richness of the fresh burrata cheese and the saltiness from ribbons of aged prosciutto.
Stone fruit is a summer fruit, which means the last thing we want to do is turn on the oven to enjoy it. Enter: the slow cooker! It's a cooler way to cook your protein and stone fruit for a deliciously sweet main dish.
The only thing we've been doing for the past few months is making homemade bread. Then, we stumbled upon this version with fresh cherries, which changed our entire bread baking strategy. Instead of sourdough and focaccia, it's all cherry bread all the time.
Barbecue sauce is one of our favorite condiments due to its tangy-sweet nature. Peak season plums add that extra layer of tang and sweetness—and you'll feel pretty good knowing exactly what's in this homemade version of your favorite brown sauce.
You can't talk about stone fruit without including pie! Yet this version calls for plumcots—a hybrid of plums and apricots—and apriums—a hybrid of apricots and plums. Don't think about it too hard. Just enjoy the pie!
A crostata is like an open-faced pie, so if you're more interested in the filling than the flaky dough, try this recipe instead.
Homemade dough is wrapped around a plethora of sweet, fragrant seasonal peaches, baked, and topped with a tangy cream cheese glaze. These are not your average cinnamon rolls.
If you don't have cherries, plums or apricots would work just as deliciously in this savory salad with parsley and onions. Top it on poached salmon—or your protein of choice!—for a filling dinner with lots of sweet stone fruit.
There's nothing better than that perfect combination of sweet and salty, and these cheese- and peach-stuffed quesadillas achieve just that.
Then, learn even more about stone fruit: