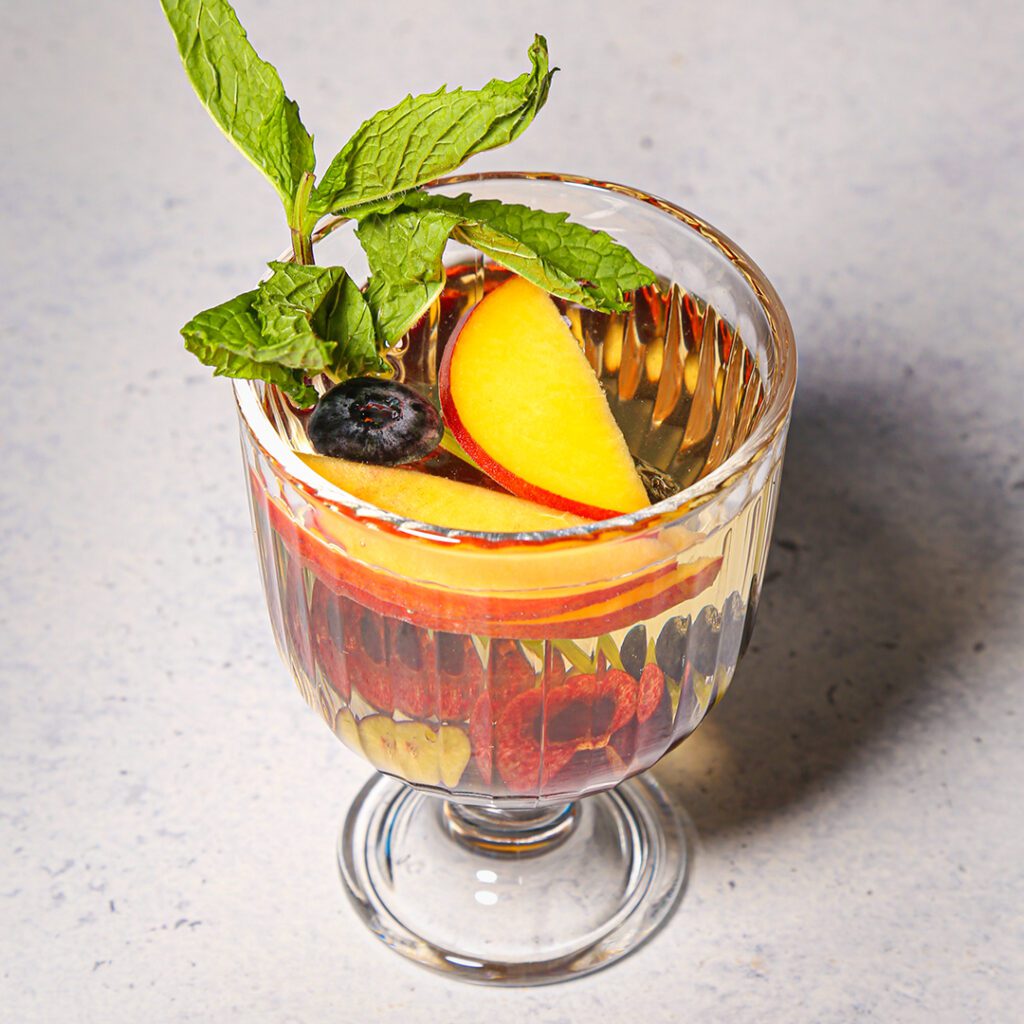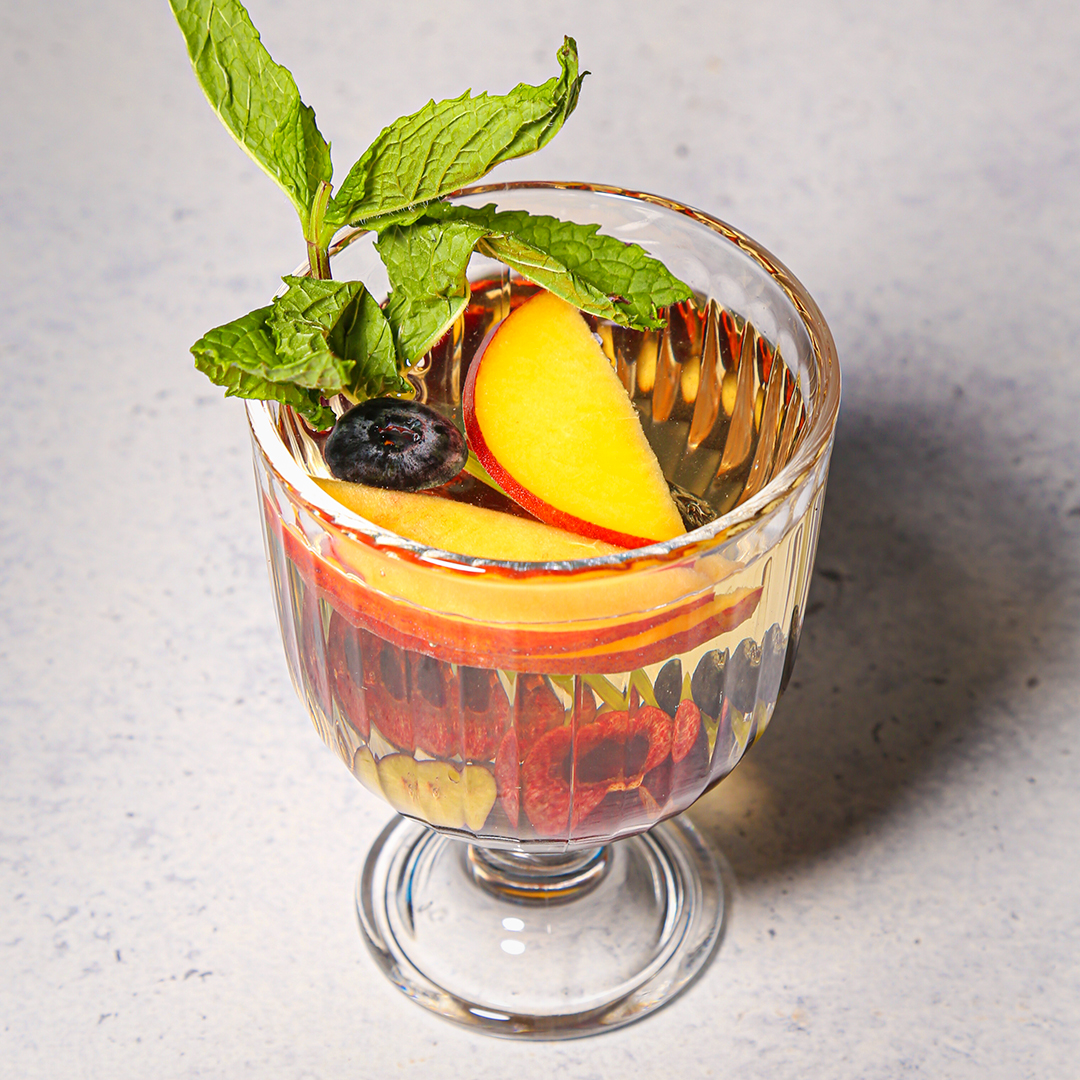 Celebrate stone fruit season with a refreshing adult bev that's sure to wow. Pro tip from chef-in-residence Bobby Flay: Sangria's great for using up any kind of fruit that's on its way out (blueberries, pomegranate seeds, etc.), so use what you've got to help eliminate even more food waste at home.
Get the recipe for Bobby Flay's White Peach and Cherry Sangria Punch:
Print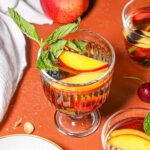 Bobby Flay's White Peach and Cherry Sangria Punch
---
3

bottles crisp white wine

1 cup

brandy

¼ cup

kirsch

¼ cup

elderflower liqueur

1 cup

chilled simple syrup

4 cups

fresh white peaches, halved, pitted, and sliced

4 cups

fresh cherries, pitted and halved

¼ cup

fresh pomegranate arils

1 cup

fresh blueberries
Mint sprigs for garnish
Optional: ice ring
---
Instructions
Add the wine, brandy, kirsch, elderflower liqueur, simple  syrup, and fruits to a large bowl and stir to combine. Refrigerate for at least 2 hours and up to 24 hours, to allow flavors to bloom.
To serve, ladle sangria into ice-filled glasses, adding lots of the macerated fruits and garnishing with a sprig of fresh mint.
If serving in a punch bowl, consider floating an ice ring in the center. To make an ice ring, fill a bundt pan with water and extra slices of fruit, berries, and mint and freeze overnight. Just before serving, remove the ice ring from the freezer and let it defrost for 2 to 4 minutes at room temperature. Invert pan to carefully remove and gently slide into full punch bowl. Note: Before filling, make sure the diameter of the bundt pan is slightly smaller than the opening of the punch bowl.
---
Thirsty for more? Try this: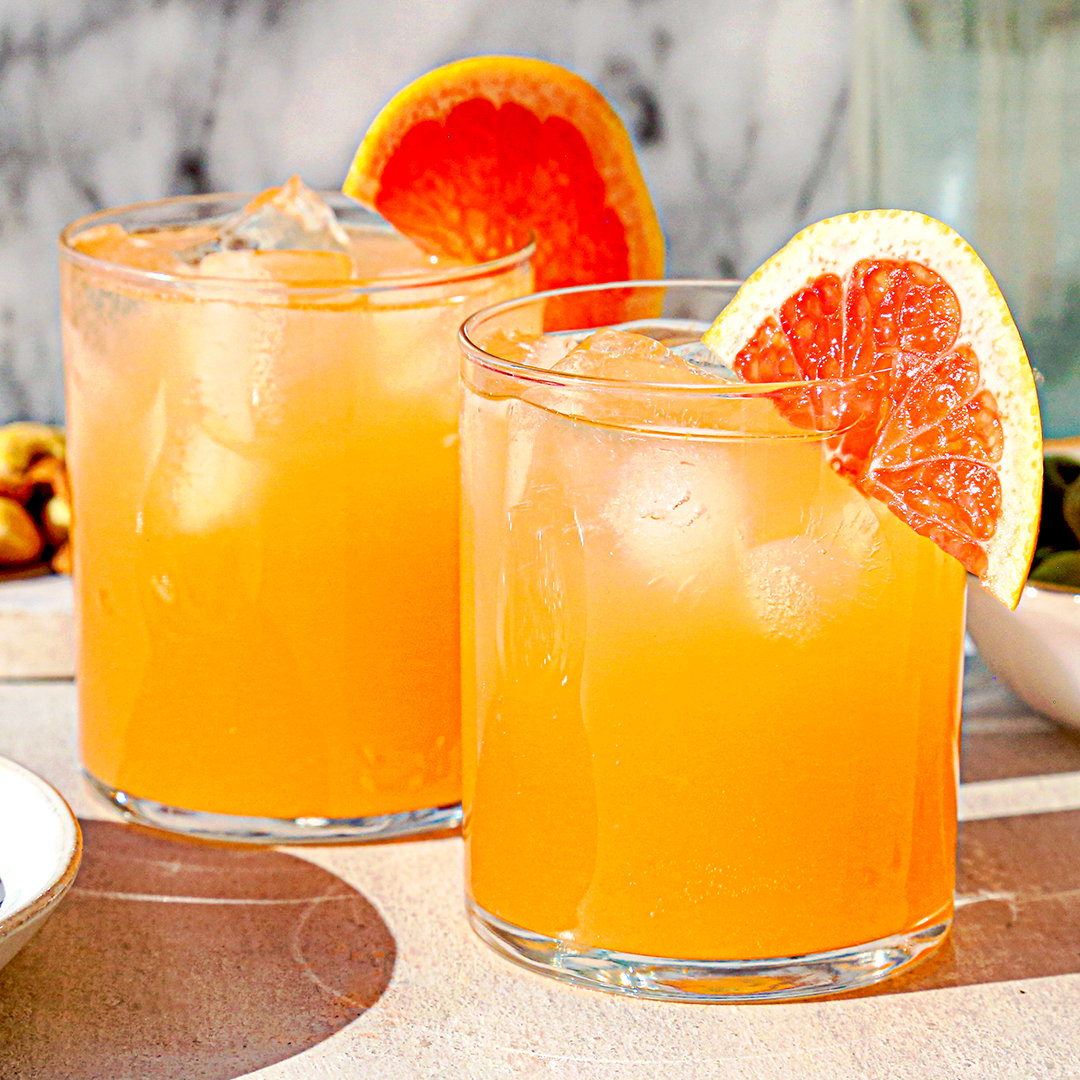 Bobby Flay's Spiced Greyhound Cocktail
Grilled Lemon and Cilantro Punch