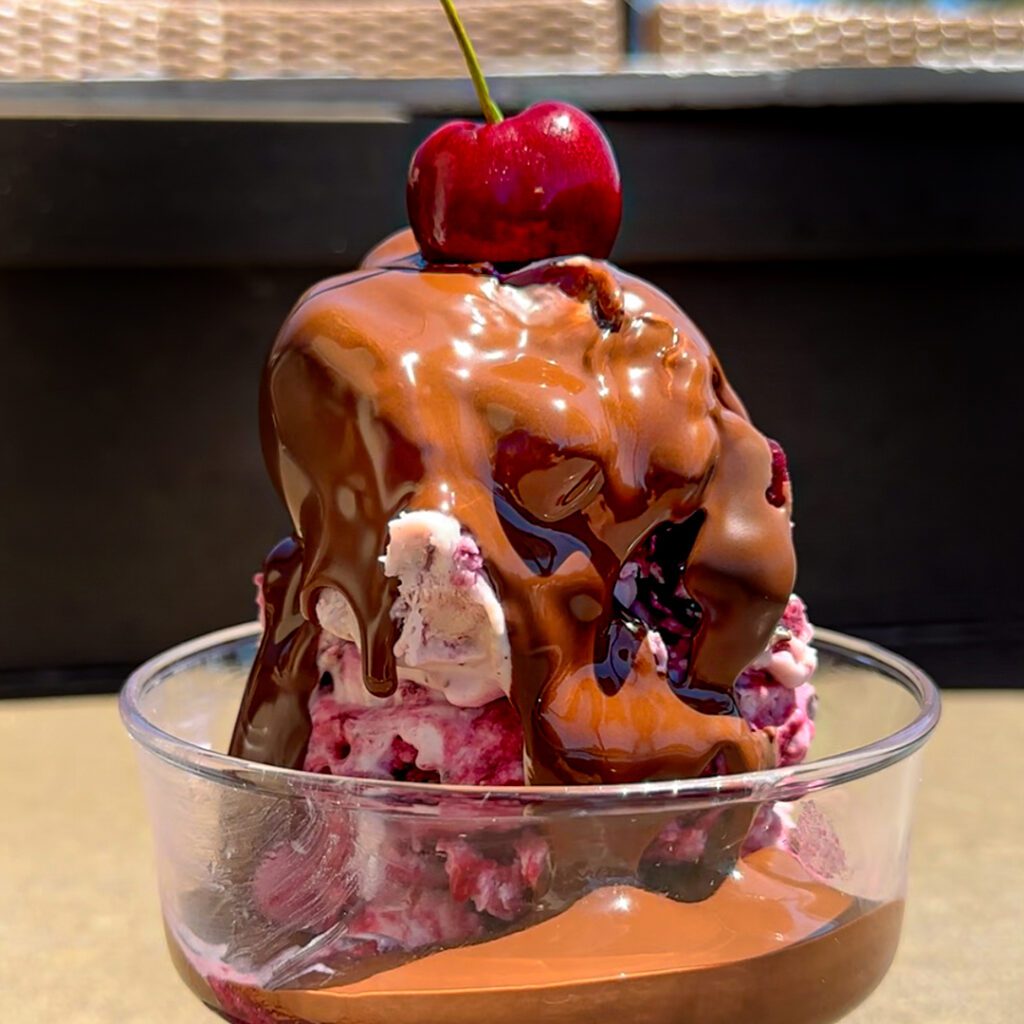 No fancy equipment required here! This easy ice cream recipe makes the most of that vibrant peak-season cherry flavors, and tastes remarkably similar to a certain other cherry-chocolate ice cream (minus the trip to the grocery store!).
Get the recipe for No-Churn Cherry-Chocolate Chunk Ice Cream:
Print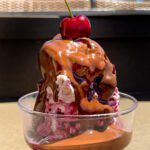 No-Churn Cherry-Chocolate Chunk Ice Cream 
---
3½ cups

cherries, pitted

½ cup

granulated sugar

2 teaspoons

cornstarch

2 teaspoons

lemon zest

2 teaspoons

fresh lemon juice

1/2 teaspoon

kosher salt

8 ounces

cream cheese, room temp

1 tablespoon

vanilla extract

14 ounces

sweetened condensed milk

2 cups

heavy cream

8 ounces

semi sweet chocolate, coarsely chopped, divided
---
Instructions
Add cherries, sugar, cornstarch, lemon zest, lemon juice, and ¼ teaspoon of salt to a medium saucepan. Cook over medium heat, stirring occasionally, until mixture begins to bubble. Turn heat down slightly, then continue to simmer, stirring occasionally, until cherries break down and the mixture looks thick and jammy, about 15 minutes. Transfer to a bowl and let cool completely in the refrigerator, 1 to 2 hours.
In a large bowl, beat cream cheese with an electric mixer on medium speed until smooth and fluffy, 2 minutes. Add vanilla and remaining ¼ teaspoon of salt, and beat until combined. With the mixer running, slowly stream in condensed milk until well incorporated and no clumps remain, 3 to 4 minutes.
Pour heavy cream into a separate large bowl and beat on medium-high speed, until medium peaks form, 3 to 4 minutes. Fold whipped cream into cream cheese mixture, then fold in 4 ounces of chocolate chunks. Add in ¾ of the cherry mixture and fold just until swirled in (be careful not to overmix!).
Pour ice cream into a 10"x5" loaf pan. Dollop the remaining cherry mixture over the ice cream and swirl with a spoon. Wrap tightly in plastic wrap, pressing all the air out of the top. Freeze for at least 6 hours or overnight until frozen.
When ready to serve, melt the remaining 4 ounces of chocolate chunks in the microwave in 15 second intervals, stirring, until melted. Scoop out ice cream, pour melted chocolate over top, and serve immediately.
---
Keep reading to learn more about stone fruit:
What The Heck Do I Do With Stone Fruit?