Now that many of us are focused on making the most of every piece of food on hand, it's more crucial than ever to know the right way to store it. With the right tools and guidance, you can keep your organic fruits and veggies fresher, longer between each Misfits Market box.
Below, learn which fruits and veggies should be enjoyed first and which others have more mileage with proper storage.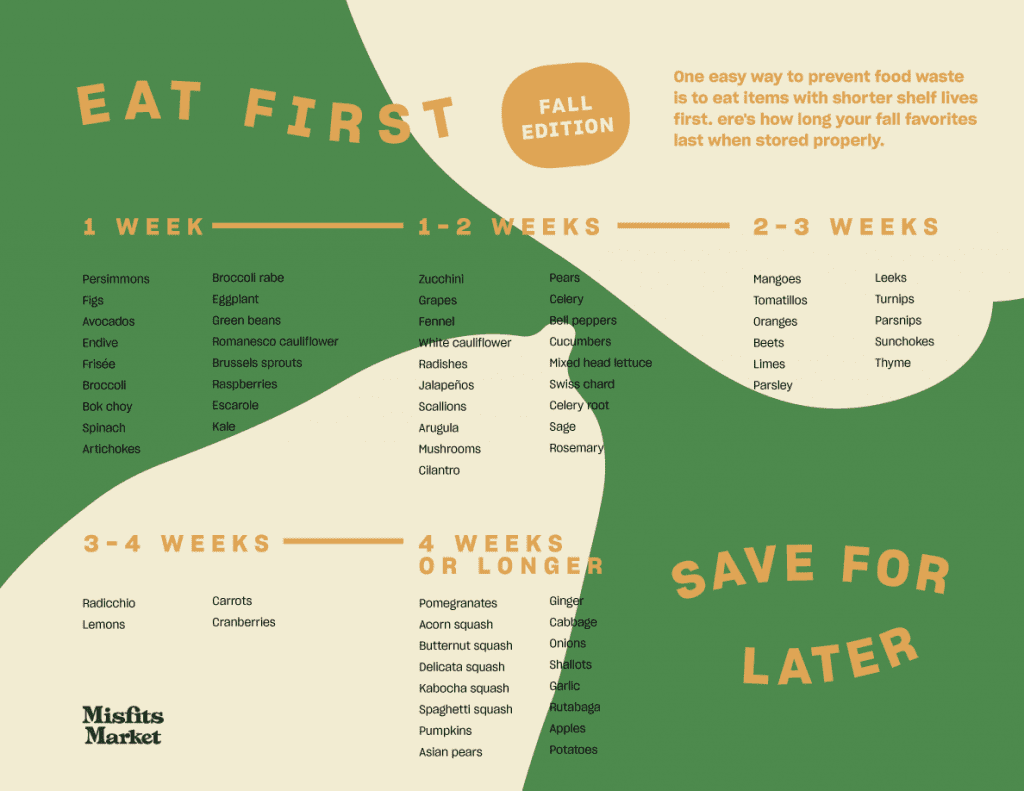 Wondering whether food you've had for a while is still good? Do a quick sight, squeeze, and smell test. If something looks weird (e.g., odd spots or beginning to mold), feels mushier than normal, or just smells off, go ahead and compost it.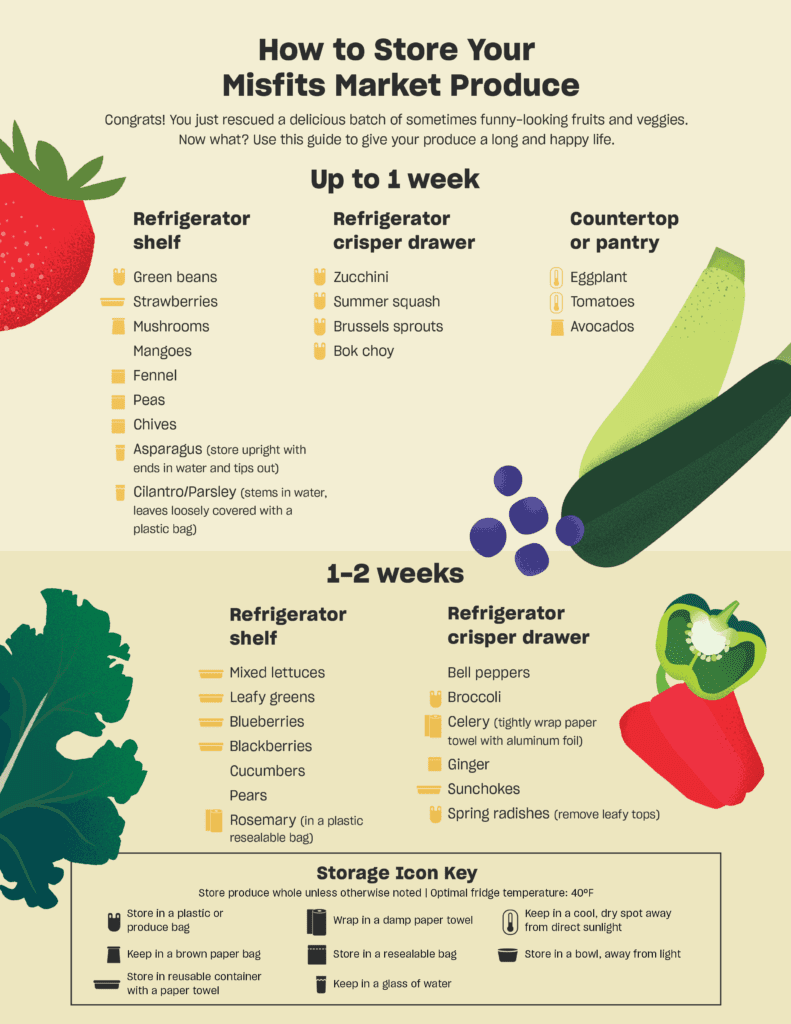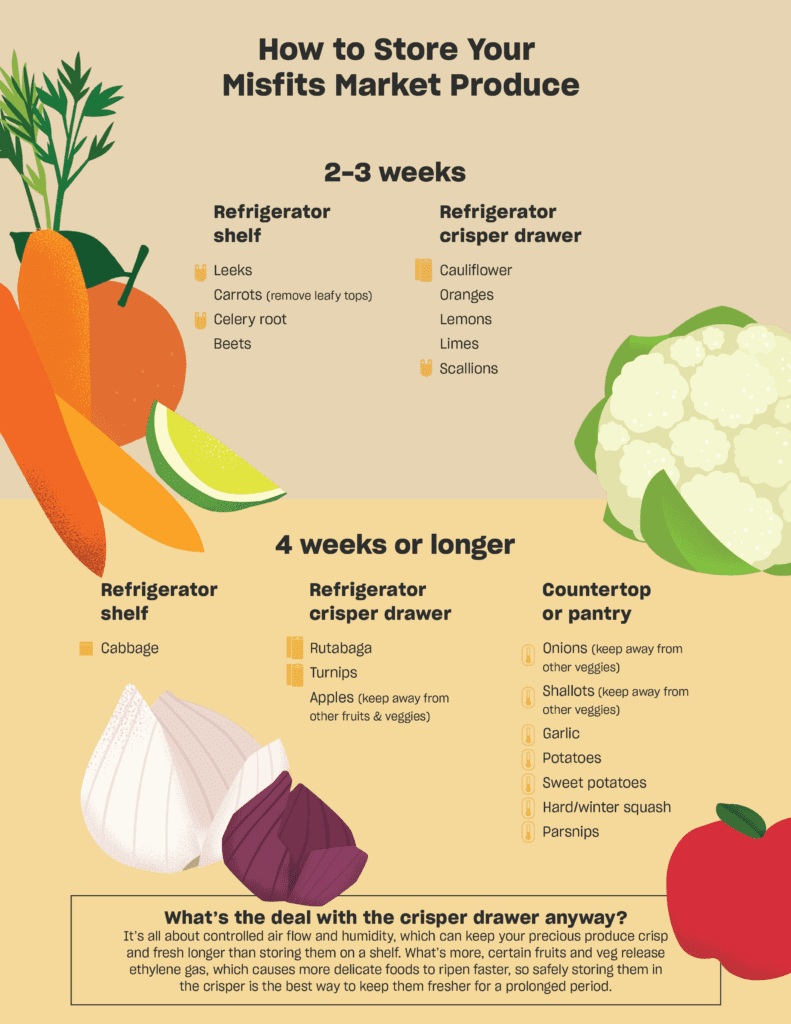 Download a printable PDF here.
Curious how to store produce all year round?
We've updated our produce guide to celebrate the best of winter. Persimmons. Pomegranates. All of those delicious winter fruits and veggies. Swipe:
And here's our spring edition! We're celebrating a whole new season of fresh veggies—the delicate kinds that need a little extra TLC to stay fresh, like lettuces, peas, fresh herbs and berries. Swipe:
And here's our produce guide for how long produce lasts in the summer. Think: delicious tomatoes, stone fruit, juicy melons, and more. Swipe:
Have something in your box and don't see it on this list? Add a comment below and we'll let you know the best place to store it and how long it keeps.