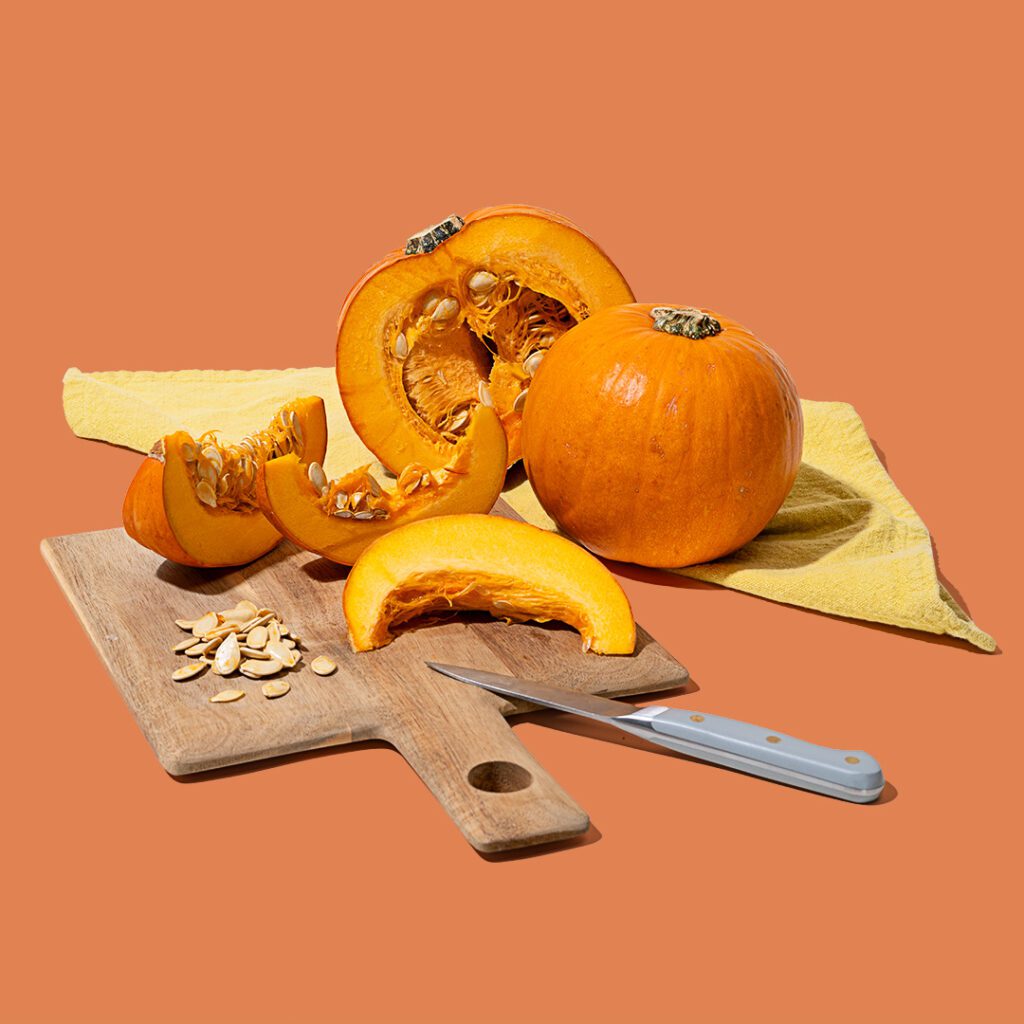 Before you throw your Halloween pumpkin onto the compost pile, why not freeze it instead? It's easy to do, and the frozen cubes or purée are excellent for adding to soups, stews, and smoothies all winter long. Plus, it'll taste even better knowing you're reducing food waste in the process.
Keep reading: What the Heck Do I Do With This Pumpkin?
The biggest trick of Halloween season's is the number of pumpkins that are brought home, only to end up in the landfill. Save yours from an unsavory end by turning 'em into handy frozen cubes for using in stews and soups, instead!
How to freeze fresh pumpkin:
Step 1: Cut pumpkin in half crosswise (right through the stem!).
Step 2: Scoop out the seeds and set them aside to roast later, then cut the pumpkin halves into half moons.
Step 3: Peel to remove the skin, then cut into cubes.
Step 4: Blanch in boiling water for 3 to 5 minutes, then immediately transfer to an ice bath.
Step 5: From there, you can freeze the cubes on a parchment-lined baking sheet (just transfer 'em to a freezer-friendly bag once frozen) or purêe the cubes and transfer to a bag before freezing.
What to make with fresh pumpkin:
Do your online grocery shopping with Misfits Market. Sign up now!
Savory Pumpkin Recipes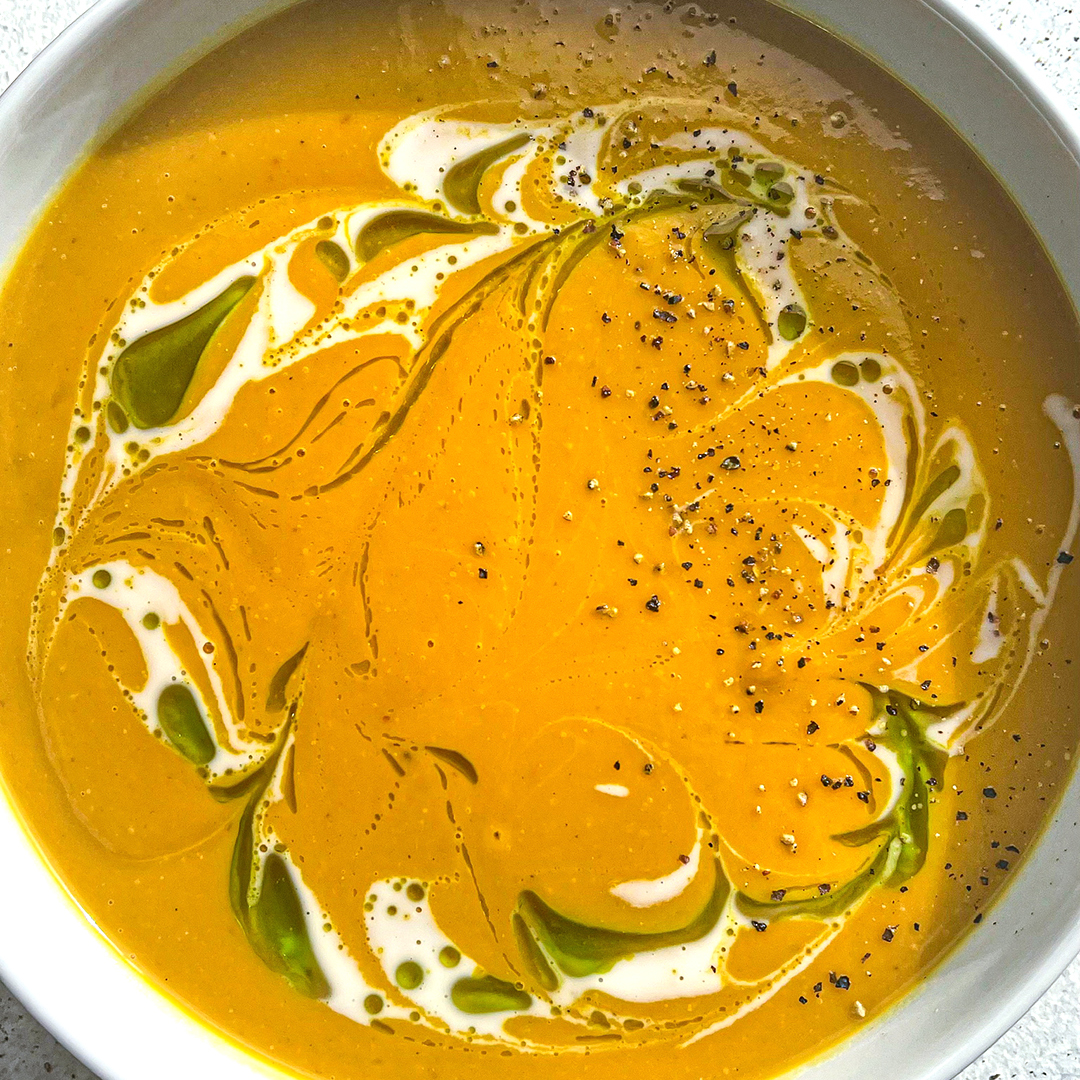 Sweet Pumpkin Recipes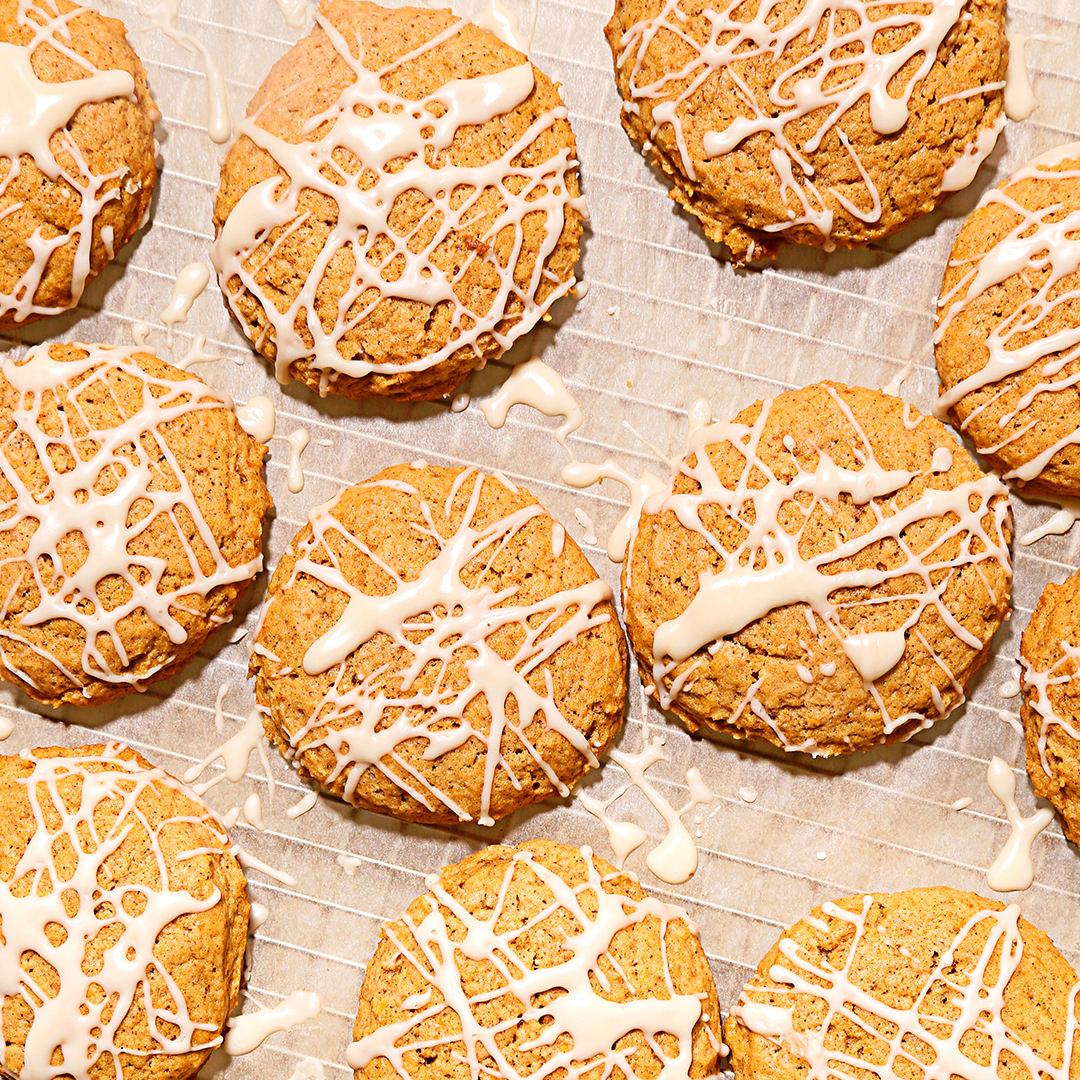 Pumpkin Cookies with Maple Glaze