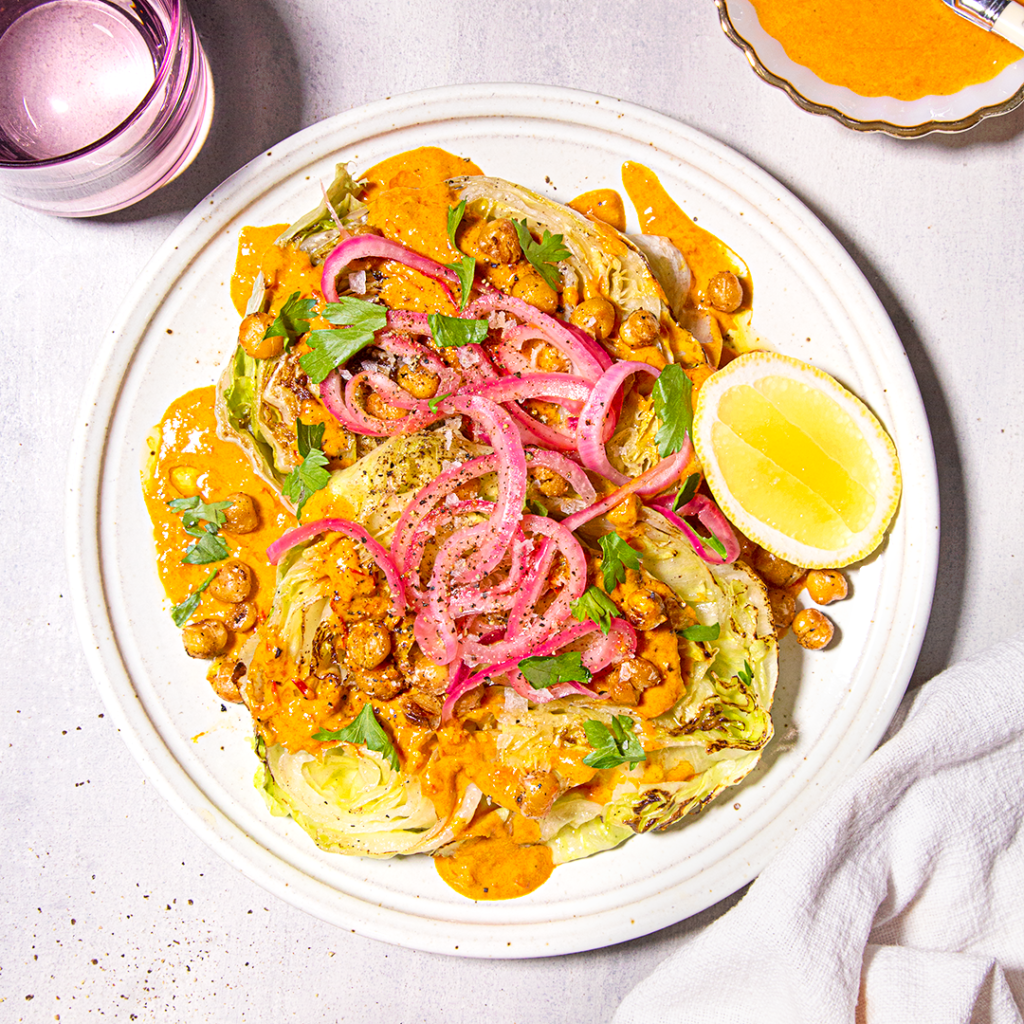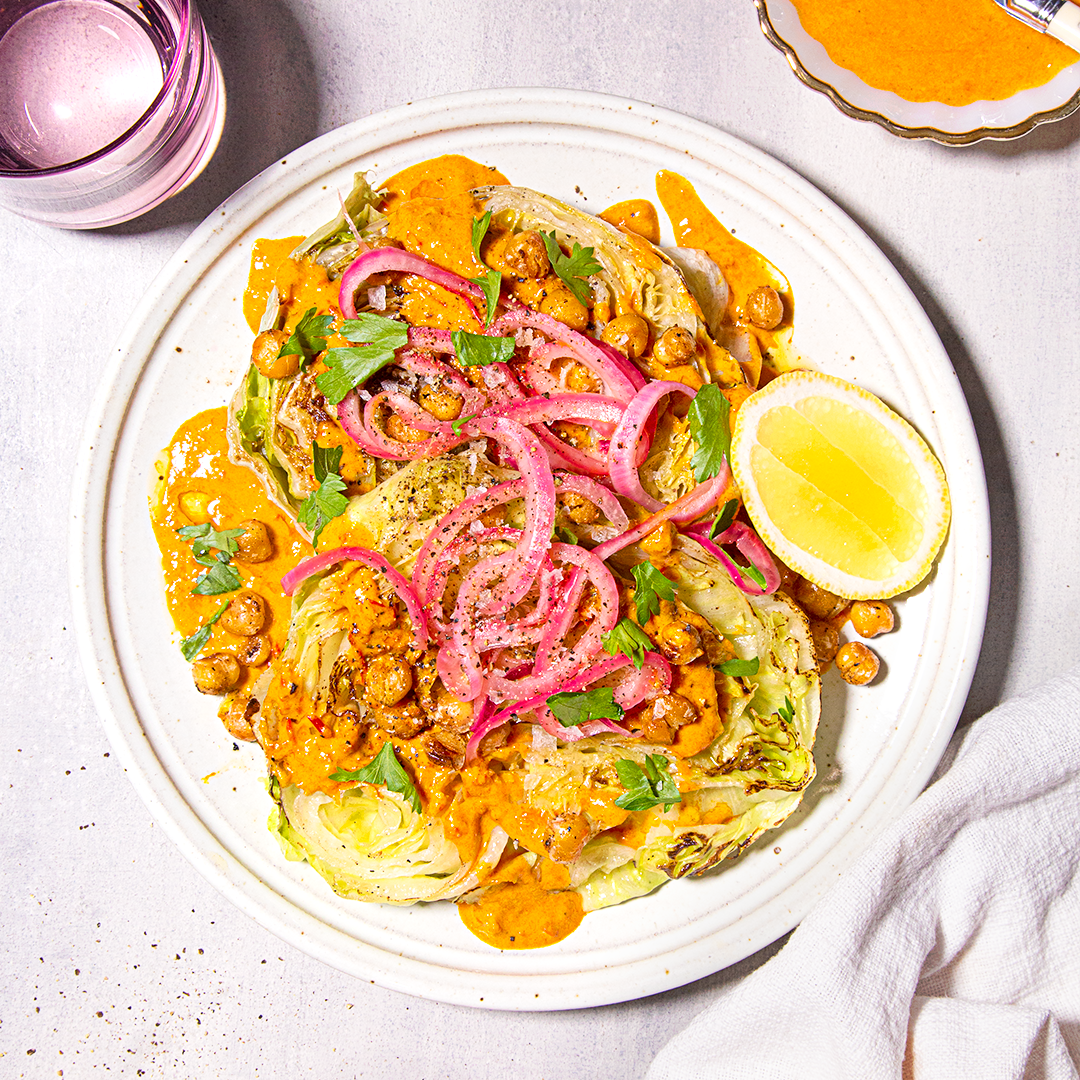 The wedge salad is a steakhouse classic for a reason. Paired with a creamy dressing and crunchy toppings, it's almost as refreshing as a glass of water. Our version uses the same winning formula, with a couple tweaks for even bolder flavor. Most importantly: it begins by grilling the iceberg to get a hint of char alongside the lettuce's naturally cool and crisp texture.
Print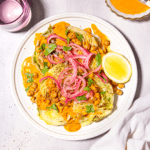 Charred Iceberg Steaks with Carrot Ginger Dressing, Crispy Chickpeas, and Pickled Onions
---
For the Dressing:
⅓ cup

olive oil

⅓ cup

rice wine vinegar 

⅔ cup

carrots, peeled and chopped

2 tablespoons

ginger, peeled and chopped

2 tablespoons

lime juice

1 tablespoon

honey 

1 teaspoon

toasted sesame oil 
Kosher salt and freshly ground black pepper 
For the Salad:
1½ cups

water

1 cup

vinegar (white wine, red wine, or apple cider)

½ cup

sugar

1

large onion, thinly sliced

3 tablespoons

olive oil, divided 

1

15-ounce can of chickpeas, rinsed and drained

2

iceberg steaks, cut into

1½

-inch slices 
Kosher salt and freshly ground black pepper

1 tablespoon

parsley, chopped
Lemon wedges, for serving 
---
Instructions
For the dressing: Add all of the ingredients into a blender and pulse until smooth. Season with salt and pepper to taste, then set aside. 
For the pickled onions: Add water, vinegar, sugar, and 2 tablespoons of salt to a medium pot. Heat over medium-high heat and bring to a simmer, mixing occasionally. Remove pot from heat and immediately add sliced onions. Let come to room temperature and transfer to an airtight container. Chill for at least 1 hour or up to a week. 
Heat 1 teaspoon of oil in a medium cast iron skillet over medium-high heat. Add chickpeas to the skillet and season with salt and pepper. Cook, stirring occasionally, until chickpeas are golden and crispy on all sides, 6-8 minutes. Transfer chickpeas to a paper towel-lined dish and set aside. 
Season both sides of the iceberg lettuce with salt. In the same cast iron skillet add another tablespoon of olive oil, and char one lettuce steak at a time, 2-3 minutes per side. Repeat with the second lettuce steak. 
Add charred lettuce to a serving dish, drizzle carrot-ginger dressing over top, then add crispy chickpeas, pickled onions, and parsley on top. Serve with lemon and enjoy. 
---
Like this? Read more:
Bobby Flay's Pan-Seared Pork Loin Chops and Nectarine Salad
1 Can of Chickpeas, 12 Recipes