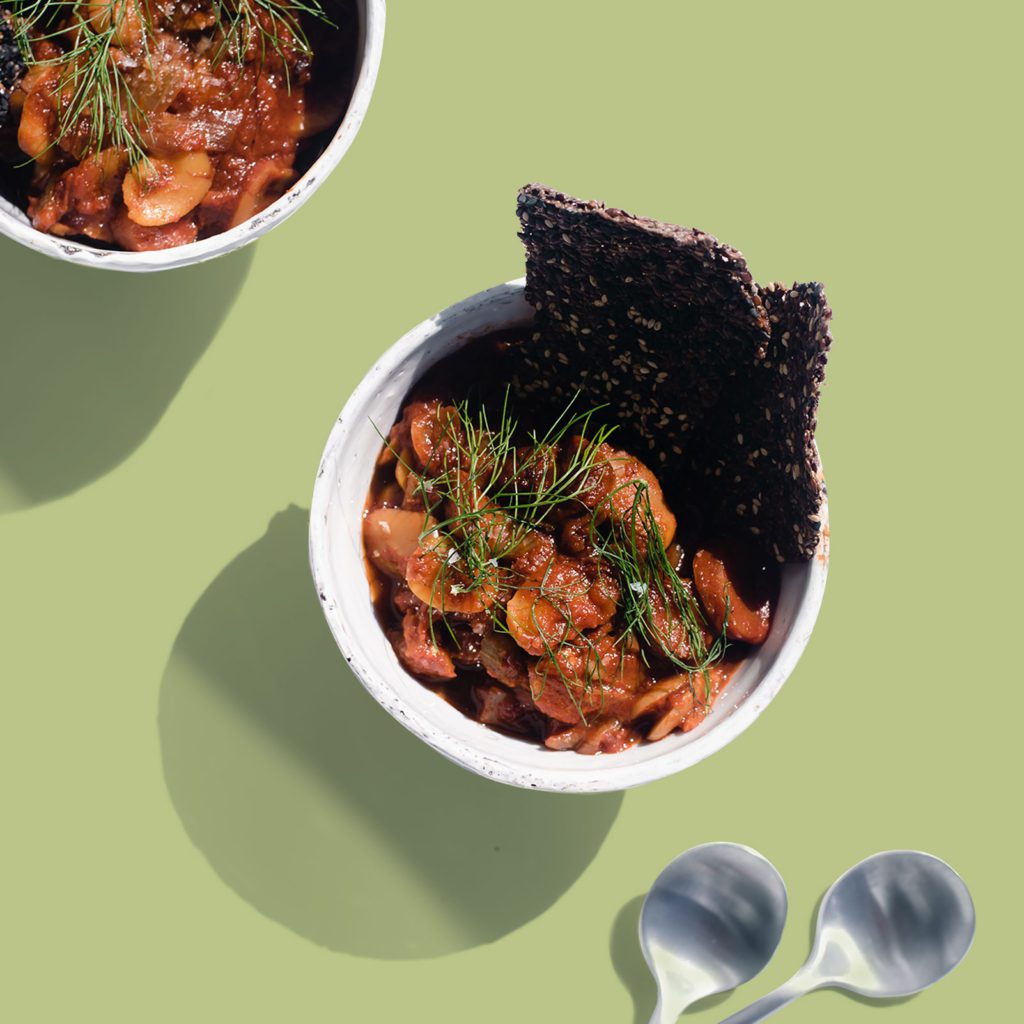 We're finding ways to use our cabinet castaways—you know, those forgotten shelf-stable ingredients you thought you'd use, but never got around to? Even our team at Misfits Market has a few cabinet castaways lying around, like dried fava beans. So, we put together this super-tasty, slightly spicy casserole recipe to help you use up your favas. Bonus points: This dish works with pretty much any dried or canned bean you have lying around. 
Print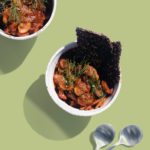 ---
1 cup

dried fava beans (we used Bob's Red Mill Fava Beans), soaked for 6 hours and then drained

2 tablespoons

cooking oil

3

small white or yellow onions, diced

2

stalks celery, diced

2

carrots, diced

3

cloves garlic, minced

3 tablespoons

smoked paprika

1 teaspoon

chipotle powder

2 teaspoons

salt

2 teaspoons

ground black pepper

1

28-oz. can crushed tomatoes

1 cup

barbecue sauce

1 tablespoon

apple cider vinegar

2 cups

vegetable stock
Parsley or dill (optional)
---
Instructions
Bring a large pot or Dutch oven to medium heat. Add the cooking oil and onions.
Sauté onions for about 15 minutes or just beginning to brown. Add the celery and carrots and stir to combine.
Season with salt, pepper, smoked paprika, and chipotle powder, then cook for another 3-5 minutes. Add garlic, stir again, and cook for an additional 3-5 minutes or until garlic becomes tender and fragrant.
Pour in the fava beans, crushed tomatoes, barbecue sauce, apple cider vinegar, and vegetable stock. Stir to combine.
Increase heat to a boil then reduce back down to low. Simmer for 2 hours, stirring occasionally.
Serve with optional garnish of parsley, dill, or even use fresh carrot tops. Serve warm and enjoy!
---