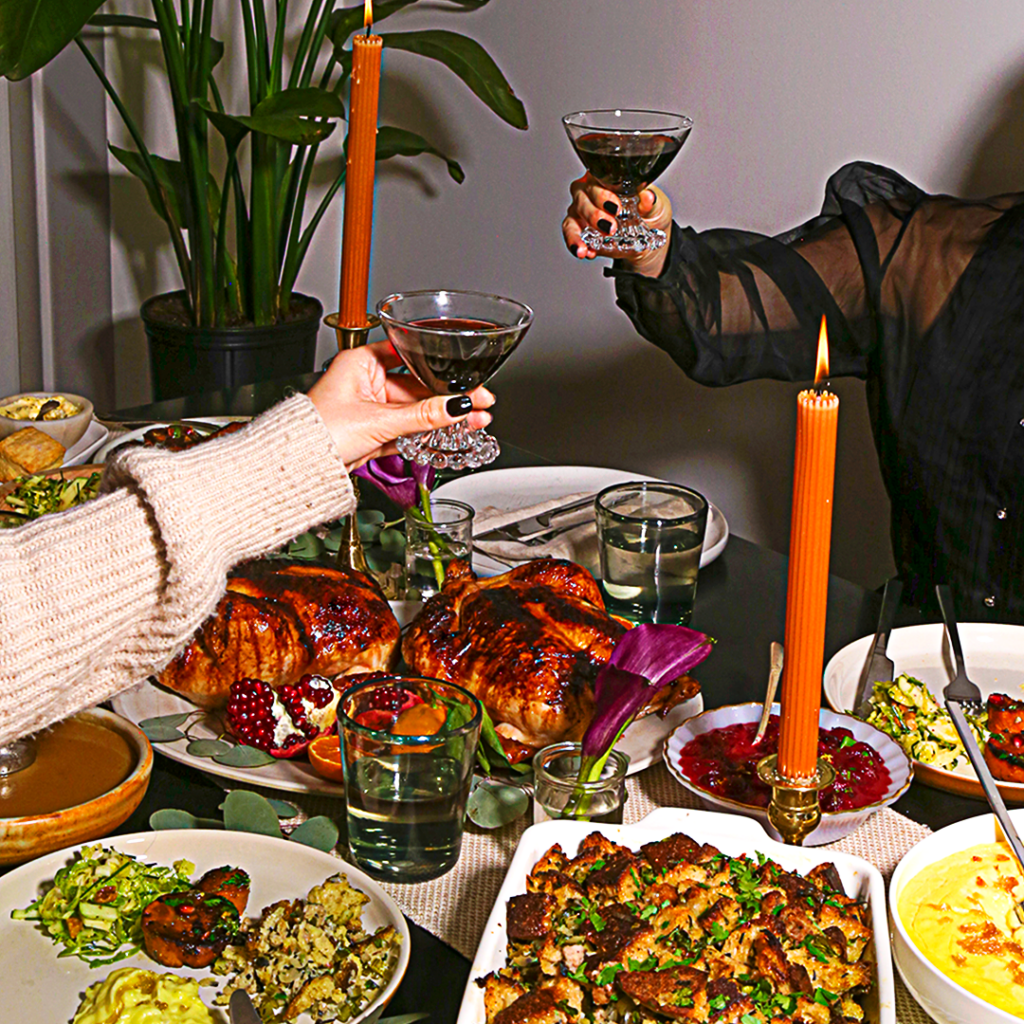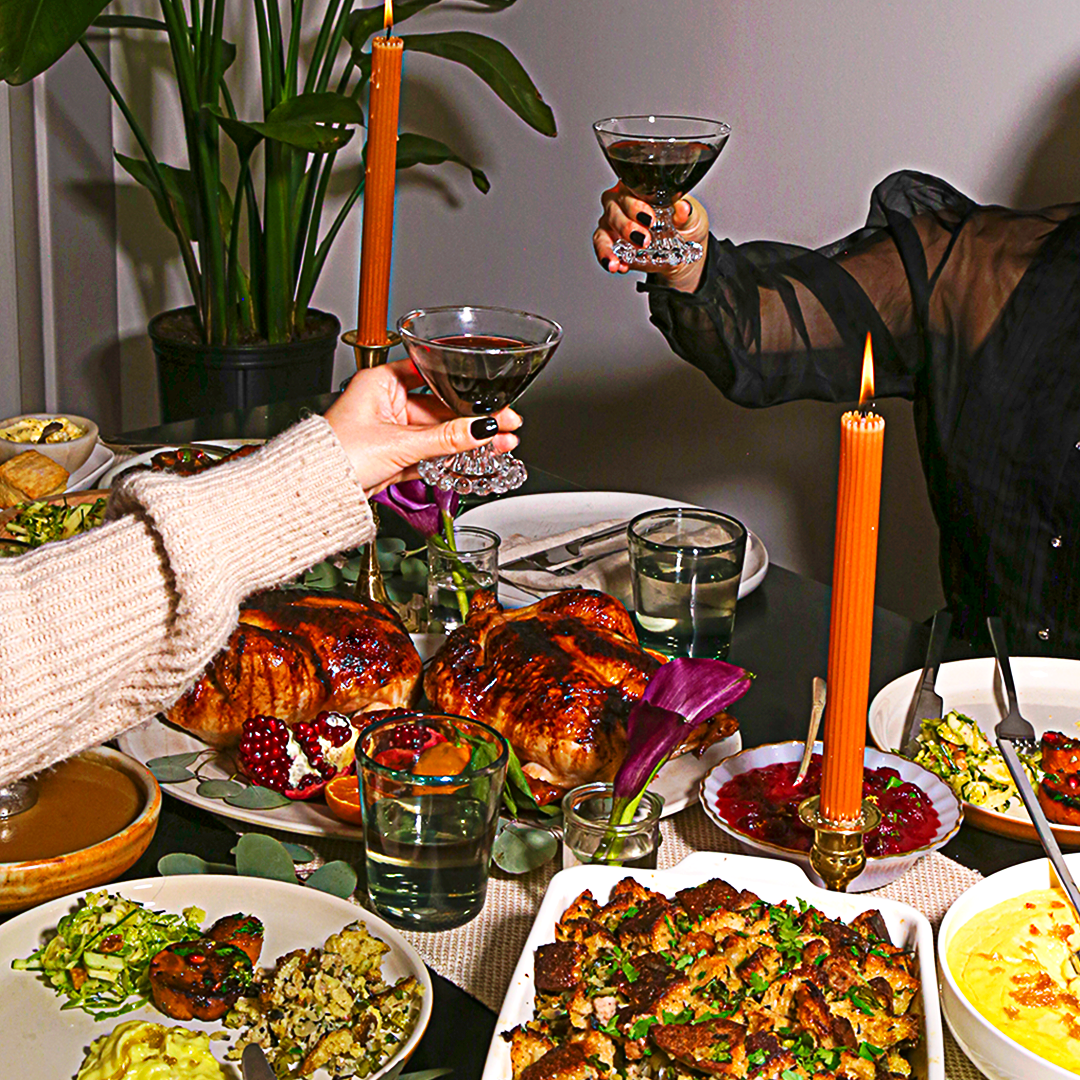 Whether you're entertaining a crowd or keeping it intimate, you still have a meal to plan (not to mention the shopping and prepping!).
Between factoring in potential dietary restrictions, preferences, and appetites, plus any dishes, drinks, or sweets your guests sign up to bring, it can all feel a little overwhelming. Using general serving sizes paired with our own hosting experience (and food-saving knowledge!), we've come up with some menu-planning shortcuts. Though you'll still have to make a few tweaks to account for any diets and eating habits—and do some adjusting if your party's larger than 12—it should give you a starting point for calculating appropriate serving size and minimizing food waste.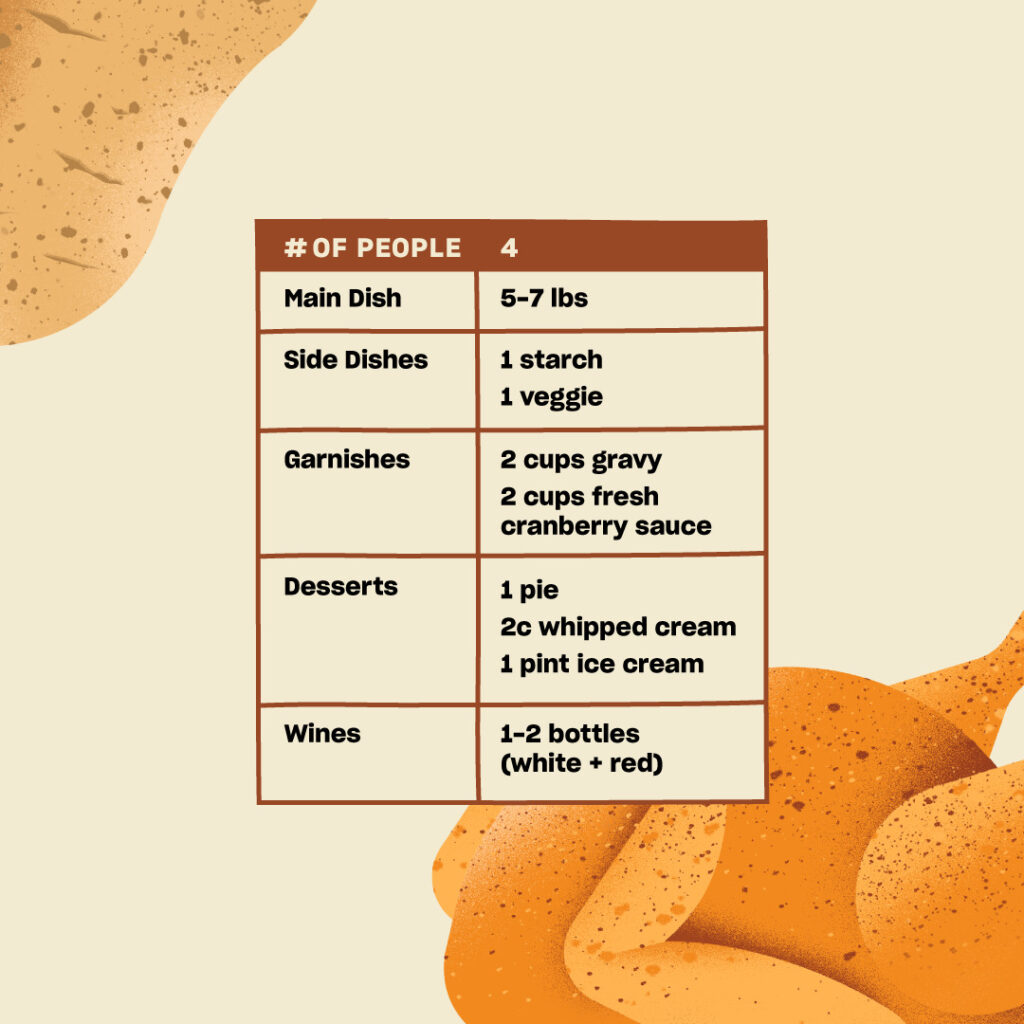 Lastly, a note: When in doubt, round up! If there are leftovers, you can transform 'em into something new—starting with any of these recipe hacks: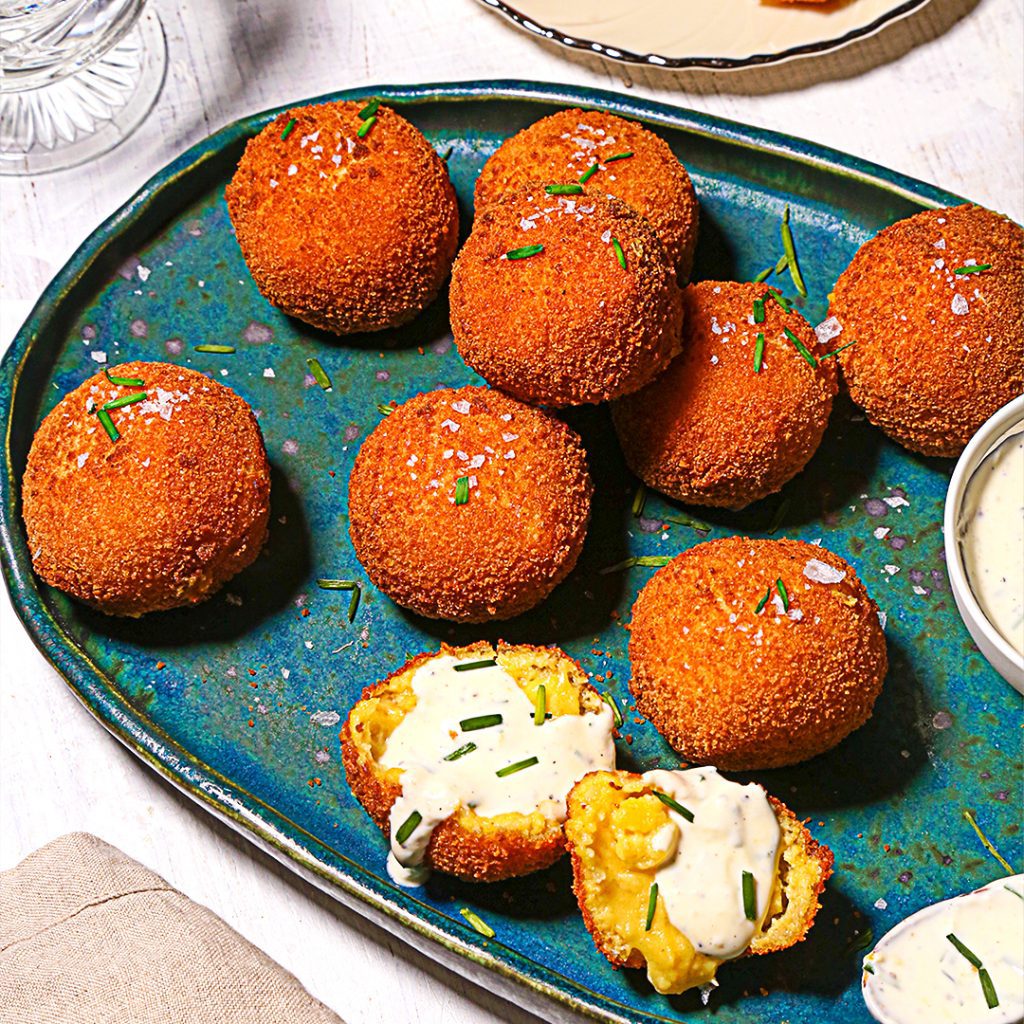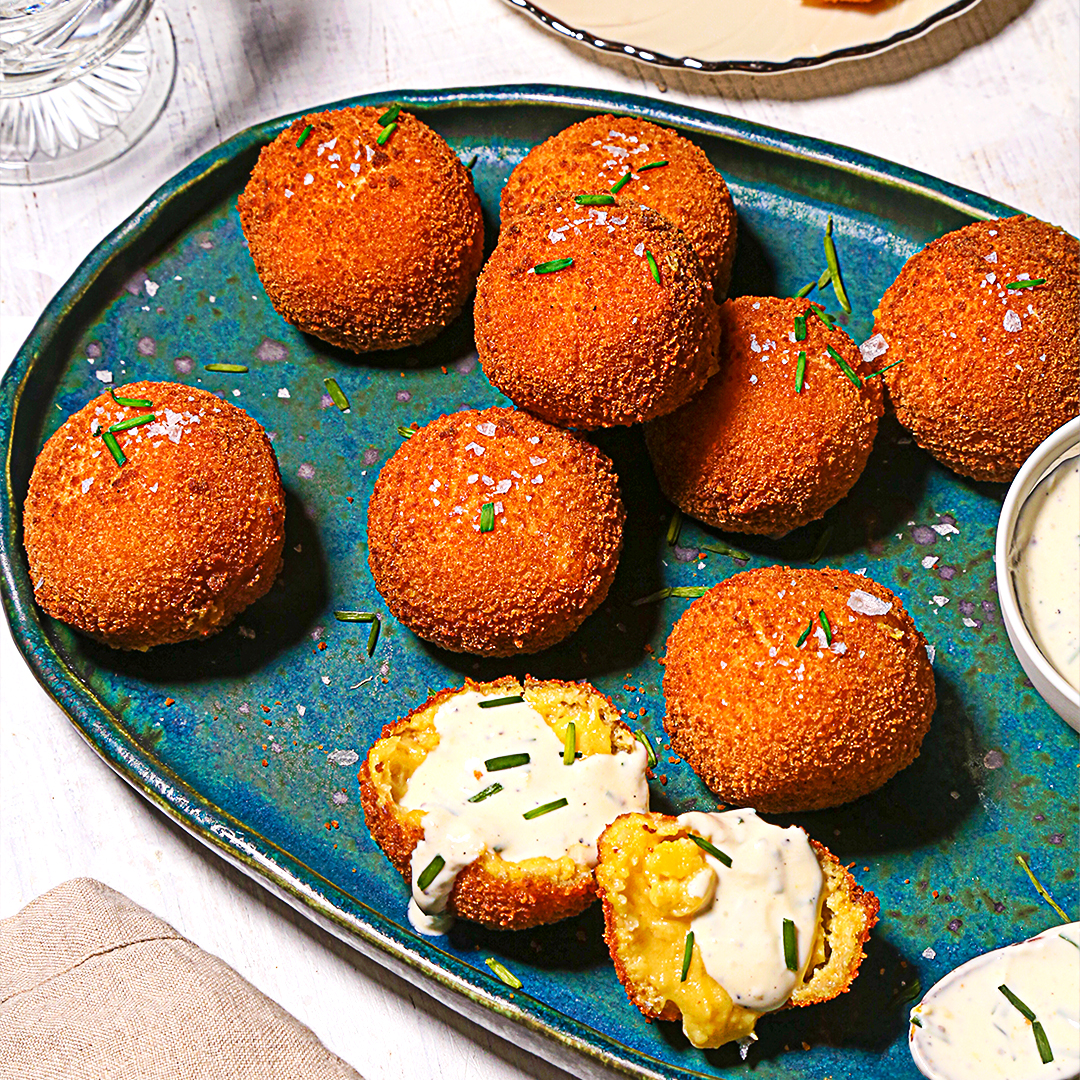 Take care of leftover green beans with this sheet-pan frittata fit for a crowd.
If you have leftover mashed potatoes, make 'em into these cheesy, bite-sized croquettes.
Use up leftover cranberry sauce by making this no-flip pancake that serves up to six.
Leftover stuffing? We like to pan-fry it in patties and pair them with a cooling chimichurri yogurt sauce.
And if you'd rather save some things for later, check out our chart below for how long your leftovers will keep in the freezer: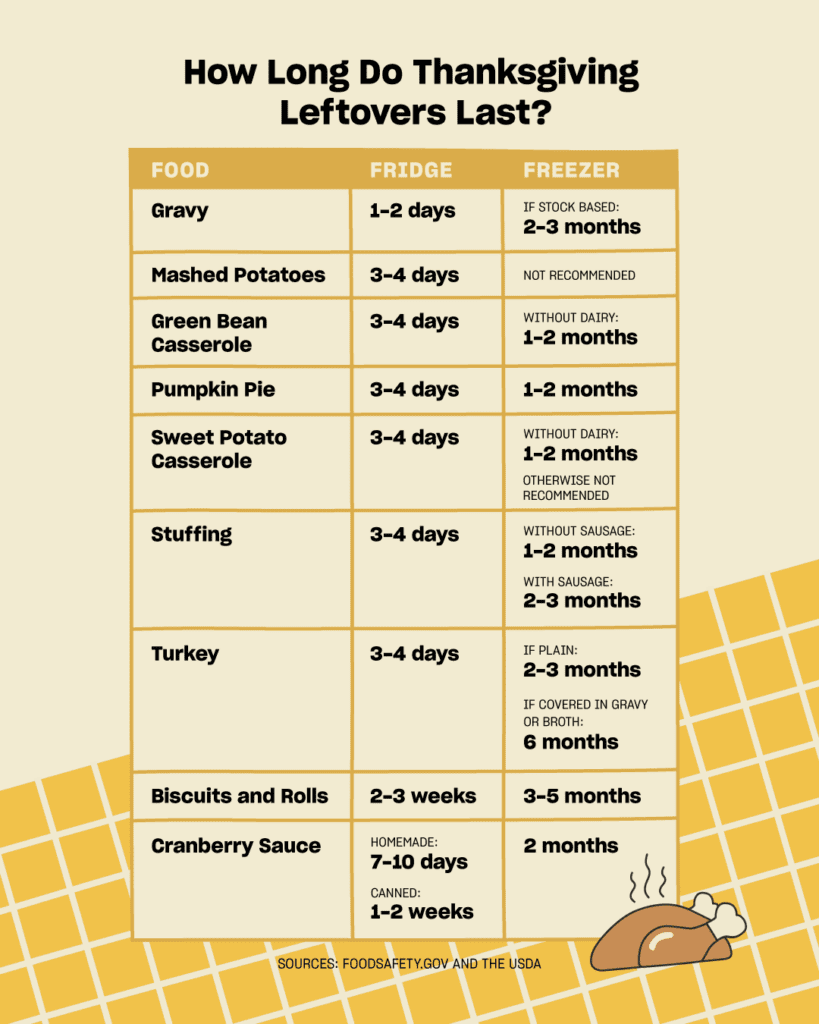 Find more Thanksgiving recipes.