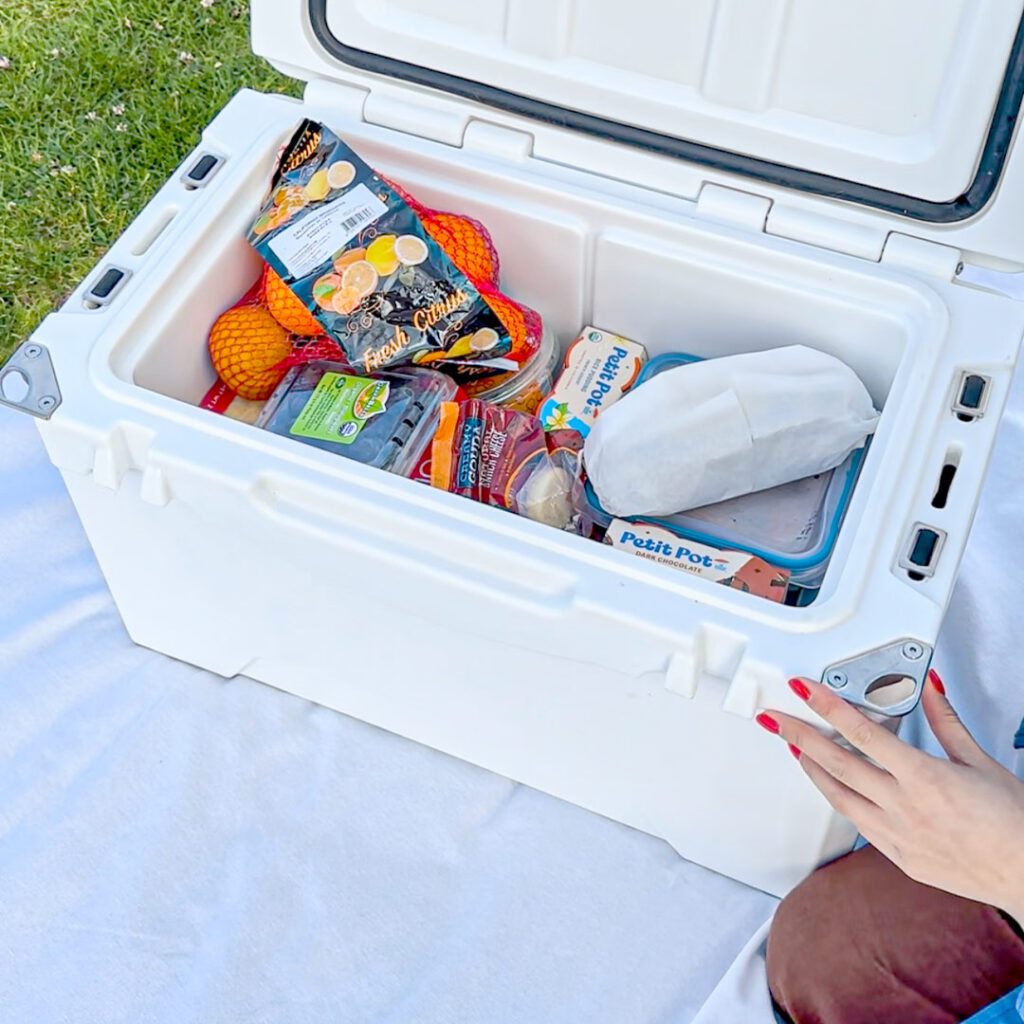 With Memorial Day firmly in the rearview, it's time to gear up for a summer of al fresco dining. And while tossing everything in a cooler with a bag of ice might be the fastest option, we've got a couple easy-to-follow tips to keep everything chilled and organized for as long as your OOO is set. 
The Setup
We're always on the hunt for opportunities to reuse and recycle our materials, and Misfits Market ice packs just so happen to make excellent cooler chillers. Just freeze them once you get your delivery, and you'll have a stash anytime you're in need. If you're going camping or out for a longer picnic, pre-chilling your cooler with an ice bath (and throwing your stuff in the refrigerator or freezer) will help keep your food and drinks colder for longer.
The Food Prep
Whether you'll be noshing on sandwiches and chips or a full-blown charcuterie spread, it saves space in your cooler to do as much of the food prep at home as possible. Why pack a whole jar of mayo when you can condiment your ham and cheese ahead of time? It's also helpful to remove any excess packaging to streamline packing and minimize trash later on. Whatever you bring, make sure it's in watertight containers to avoid sogginess down the road.
The Packing Strategy
Lay a cold foundation with ice packs—if you're traveling for a longer period of time (more than two days), add a layer of ice to help eliminate air gaps. From there, fill the cooler based on what's heaviest and meal organization. We like to keep pre-cooled or pre-frozen drinks at the bottom, then work our way up with packed/prepared items in structured containers, with things that can be bruised up top.
If it's an overnight trip, layer side-by-side and separate by meal (e.g., breakfast on the right, dinners on the left). That way you won't have to dig around and rearrange every time you need something.
Cooler Best Practices
Keep the cooler in the shade as much as possible.
Don't leave the top open! Just open it when you need to grab something.
Leave that melted water right where it is. Why? If you're using ice, the water actually helps insulate the ice. Of course, if your food's getting wet, drain away!
Keep reading:
Salted Brown Butter Rice Cereal Treats
The Easiest Foil Packet Dinner