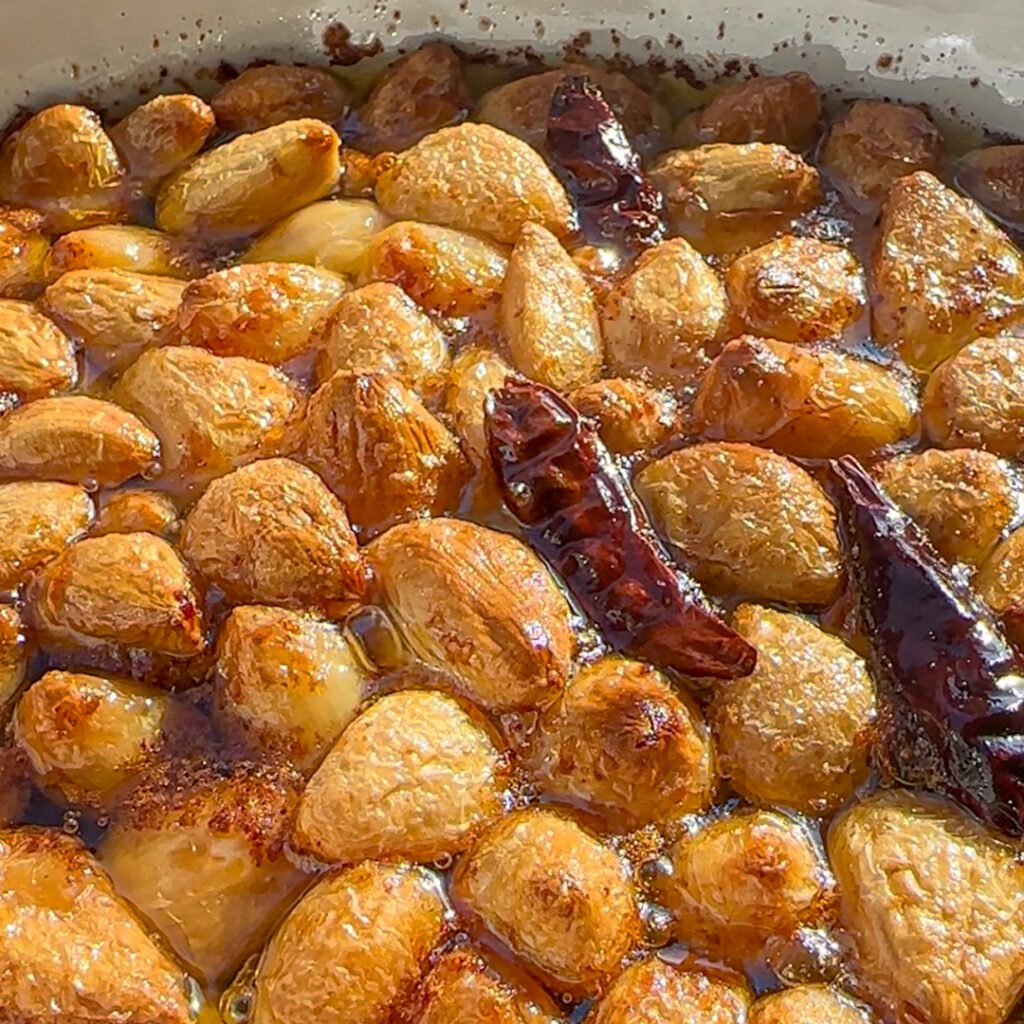 With enough olive oil and just a little patience, you too can confit garlic. Like someone who's just emerged from a spa treatment, you'll find it transformed into a silkier, more mellow version of itself. We like it best whisked into salad dressings, smashed on ricotta toast, and stirred into mashed potatoes and soups. But there's nothing wrong with snacking on it with some good bread and cheese as-is, either.
Ingredients for garlic confit
3 heads garlic, cloves removed
1½ cups olive oil
Optional: dried chilies, thyme, rosemary
Garlic confit preparation
Preheat oven to 250F. Add peeled garlic cloves to a heat-safe baking dish and cover with olive oil. Make sure all coves are submerged in oil, adding more if needed.
Bake garlic for 2 hours, stirring garlic halfway through, until tender and golden.
Once cooled, transfer garlic and oil to an airtight container, making sure all the garlic is submerged in the oil. It'll keep for up to 2 weeks in the fridge.
Learn how to confit garlic
How to use garlic confit
Some of our favorite ways to use garlic confit include adding it to a salad dressing, smash it on toast, blended with mashed potatoes, and added to pastas and soups. Plus, that delicious garlic-infused oil can be used in any recipe that calls for olive oil.
Or, try garlic confit in one of these garlicky recipes: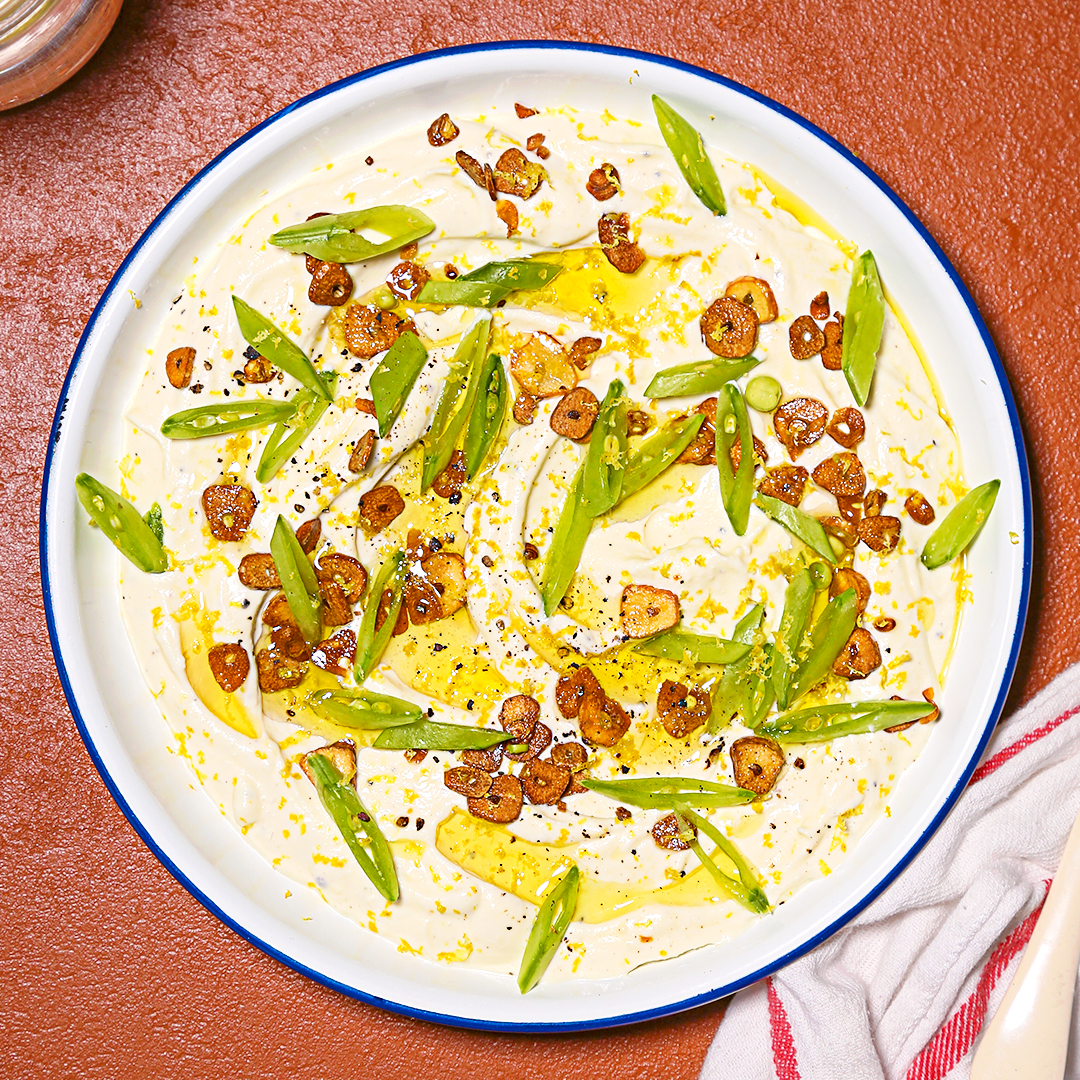 Crispy Garlic and Snap Pea Ricotta Dip