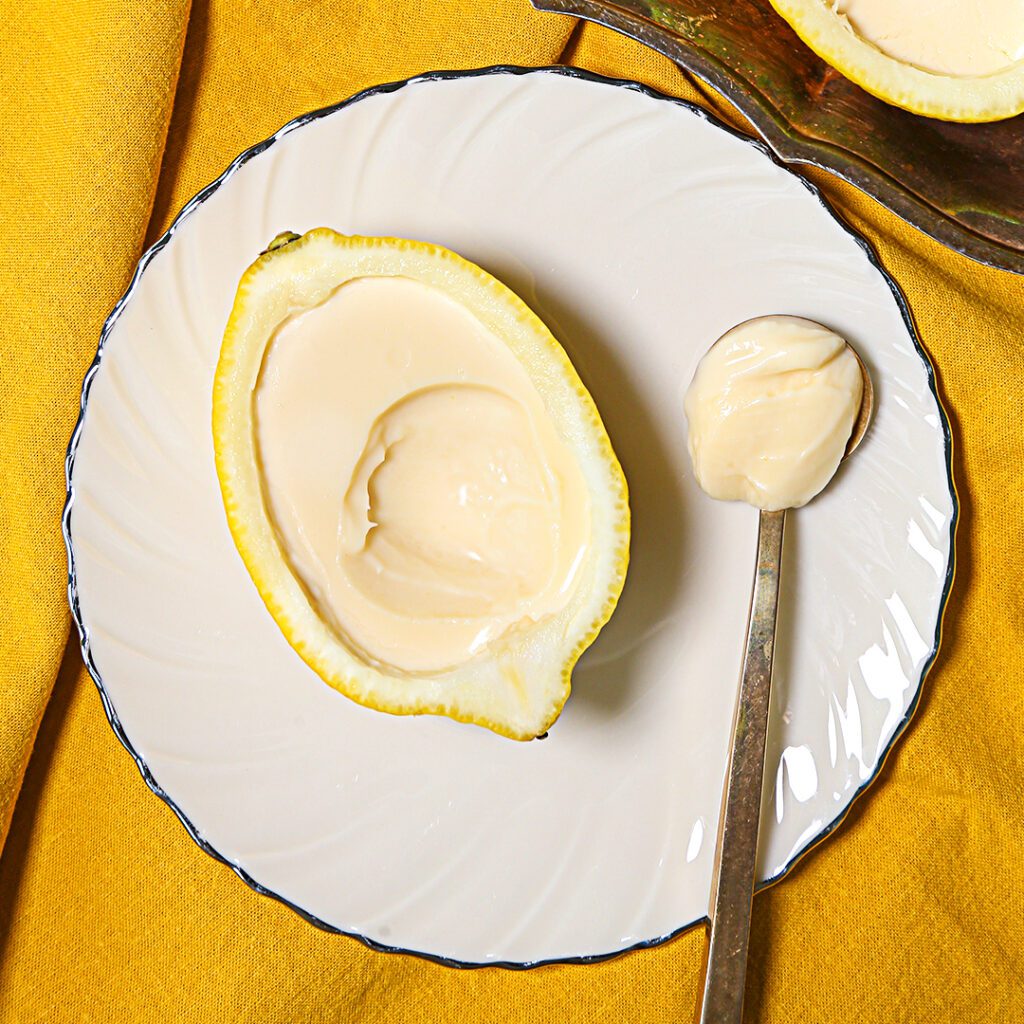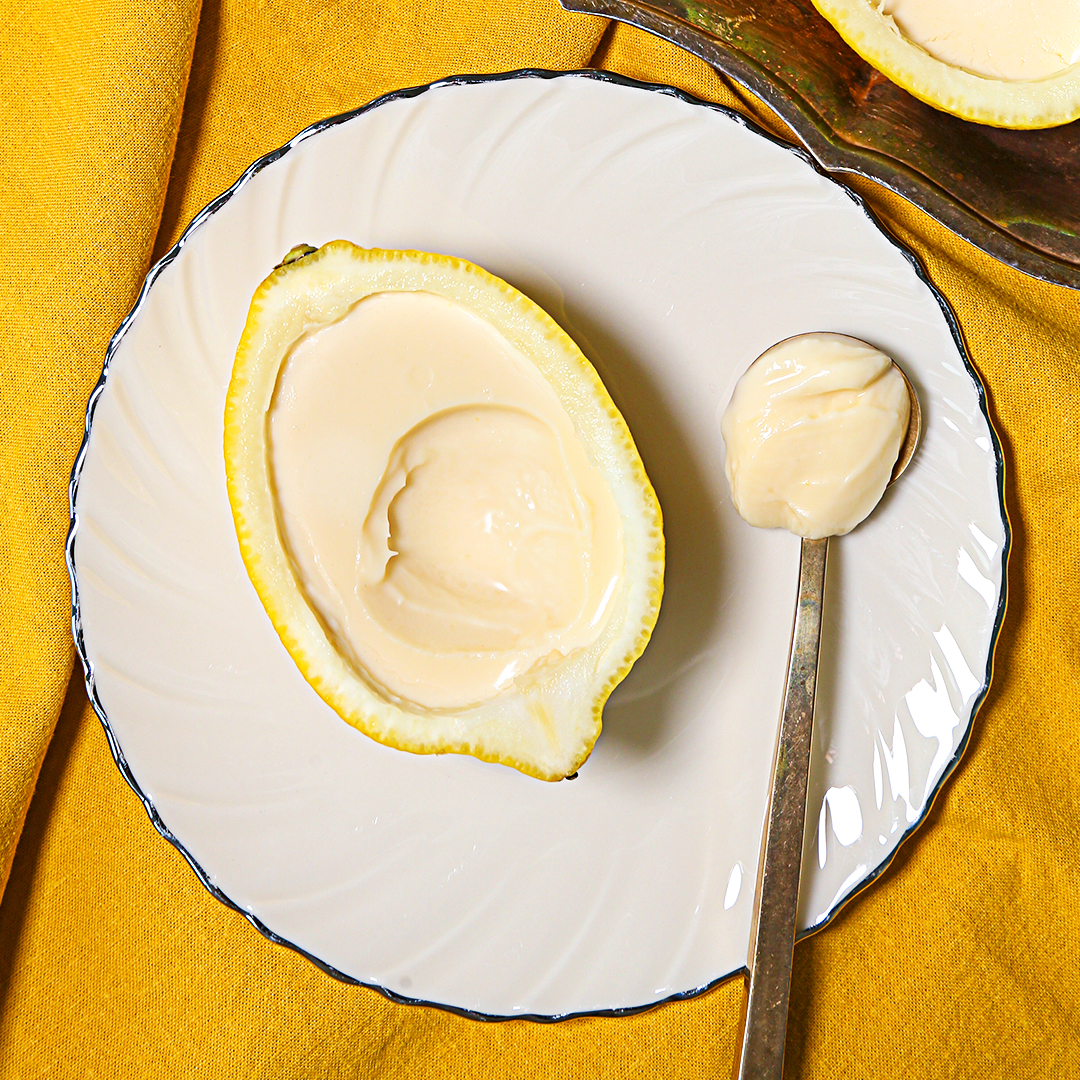 Get the recipe for lemon posset:
Print
---
3

large lemons

1 cup

heavy cream

⅓ cup

sugar

¼ teaspoon

kosher salt

½ tablespoon

lemon zest

2½ tablespoons

lemon juice

1 teaspoon

vanilla extract
---
Instructions
Grate ½ tablespoon of zest from one lemon. Slice remaining lemons in half lengthwise, then with a spoon remove the entirety of the inside of the lemon and juice it through a fine-mesh sieve. Measure out 2½ tablespoons of lemon juice and save the rest of future use.
In a small saucepan, bring heavy cream, sugar, salt, and lemon zest to a gentle simmer over medium-low heat. Continue to simmer, whisking occasionally for about 5 minutes. Whisk in lemon juice and vanilla extract, then strain mixture through a fine-mesh sieve.
Evenly divide mixture into the lemon halves. Cover with plastic wrap and refrigerate for at least 4 hours. Let sit at room temperature for 5 to 10 minutes before serving.
---
Hungry for more? Try one of our other citrus-centric recipes: