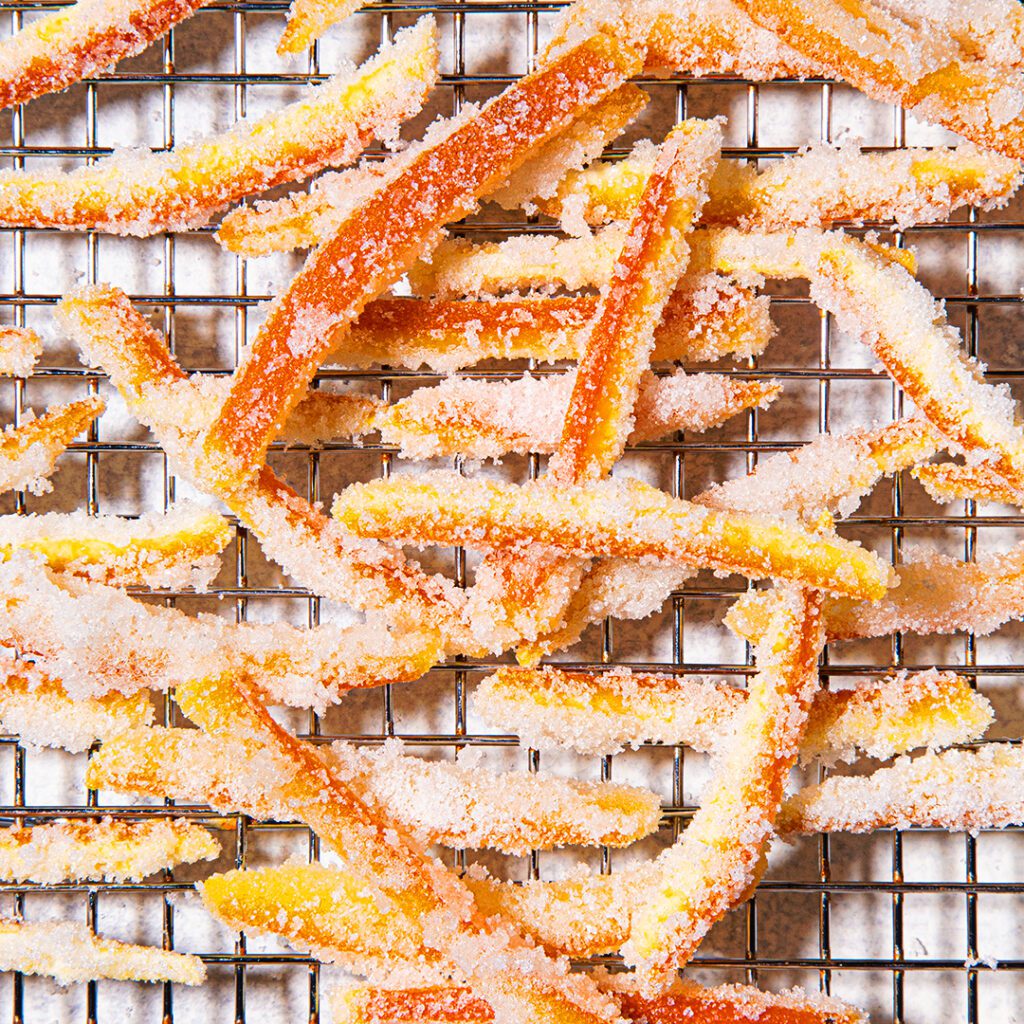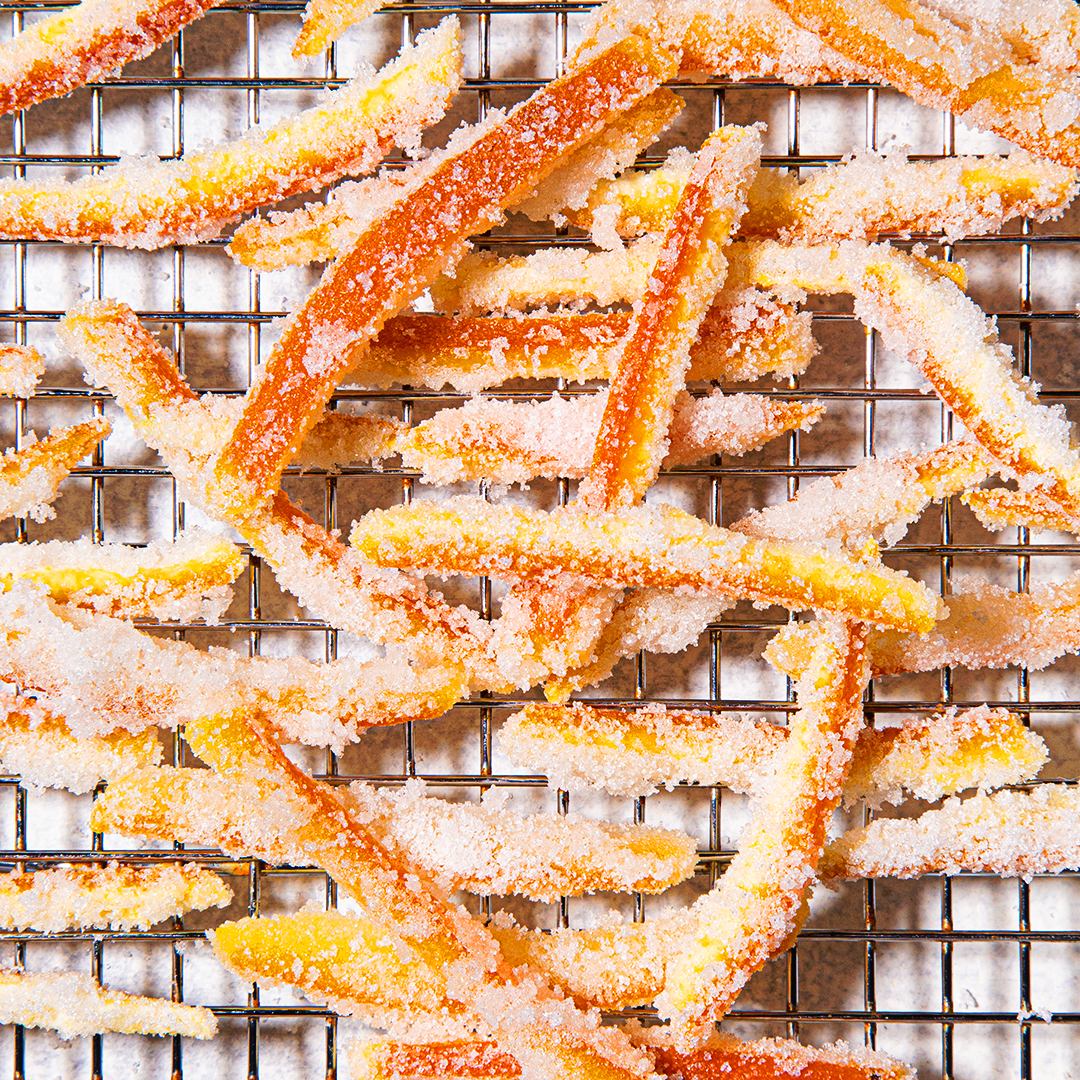 Not only is candied citrus a chewy, sweet, candy-like treat to snack on any time, but it's one way to take food scraps to the next (delicious) level. We used the peels from Navel oranges here, but any orange and any citrus will work. Note that lemons and limes will be slightly sour, so we suggest making a mix of candied orange, lemon, and lime peels!
Print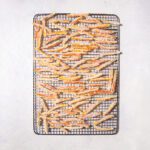 ---
3

navel oranges

2 cups

sugar, plus extra for rolling

1 cup

water
---
Instructions
Cut the top and bottom off of each orange, then score the peel into quarters. Peel the skin off the oranges, then slice into ¼-inch-wide strips.
Place the strips into a medium saucepan and cover with cold water. Bring the water to a boil over high heat. Once boiling, drain the water and cover the peels with fresh water. Repeat boiling and draining two more times—this helps to remove the bitterness from the peels. Transfer peels to a bowl and set aside after the last round of blanching.
In the same, now empty saucepan, bring sugar and water to a simmer over medium heat, whisking occasionally. Continue to simmer sugar for 8 minutes. Place blanched peels into syrup and cook on medium-low heat until the piths (white parts) look translucent, about 45-60 minutes.
Fill a shallow bowl with extra sugar. Carefully remove peels from the saucepan and roll in the sugar until fully coated. Transfer peels to a drying rack to let cool completely and harden, 4-5 hours. Note: Candied orange peels will last 2-3 months when stored in an airtight container.
---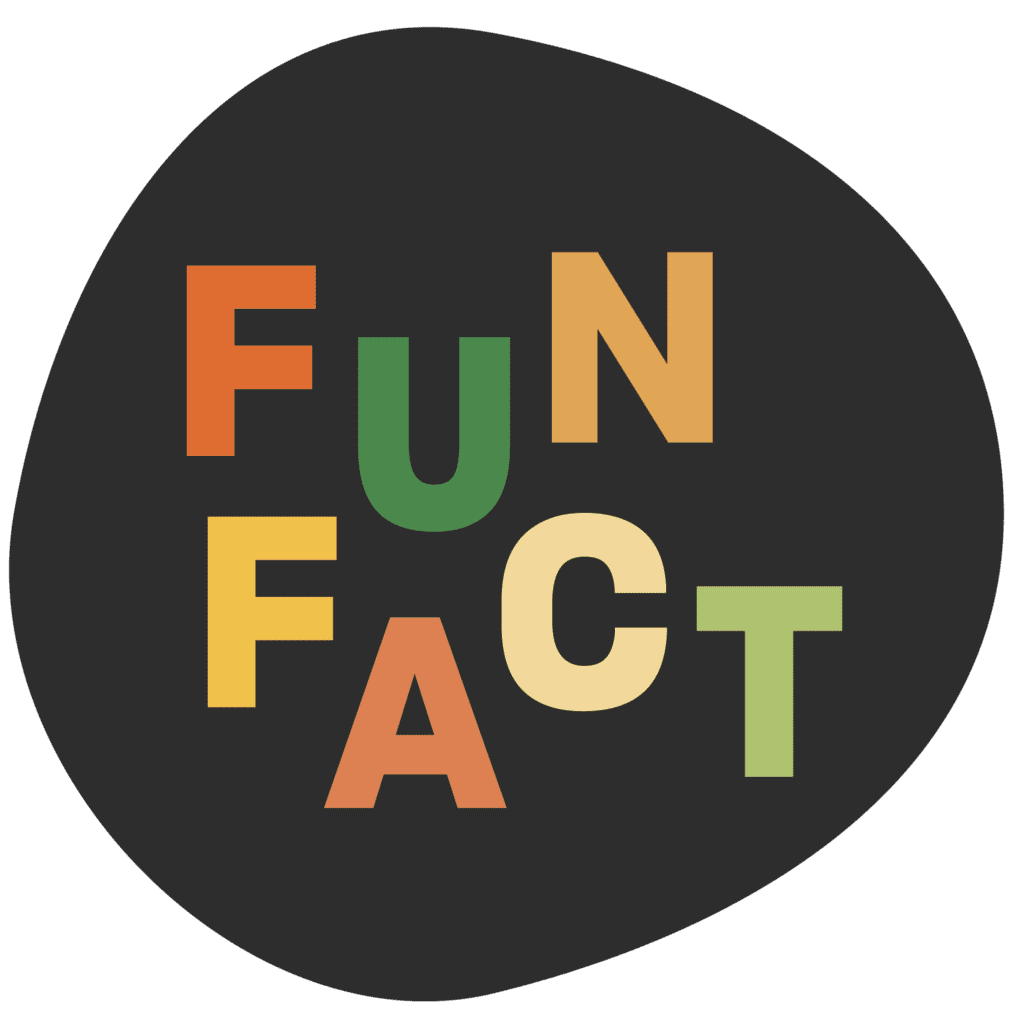 How long do candied citrus peels last?
Candied citrus peels are a bright and festive treat that can be enjoyed any time of the year. After making the peels, you'll need to dry them for at least one to two days before storing. Then place them in an airtight container and keep them in a dry, dark place to keep them fresh for at least a month. If you'd like to enjoy them for a longer period of time, try storing them in the refrigerator, or freeze them for up to three months.
Related:
Edible Gifts You Can Make with Misfits Market
Get Creative and Save Money with Food Scraps
Watermelon Ginger Fizz with Pickled Watermelon Rinds