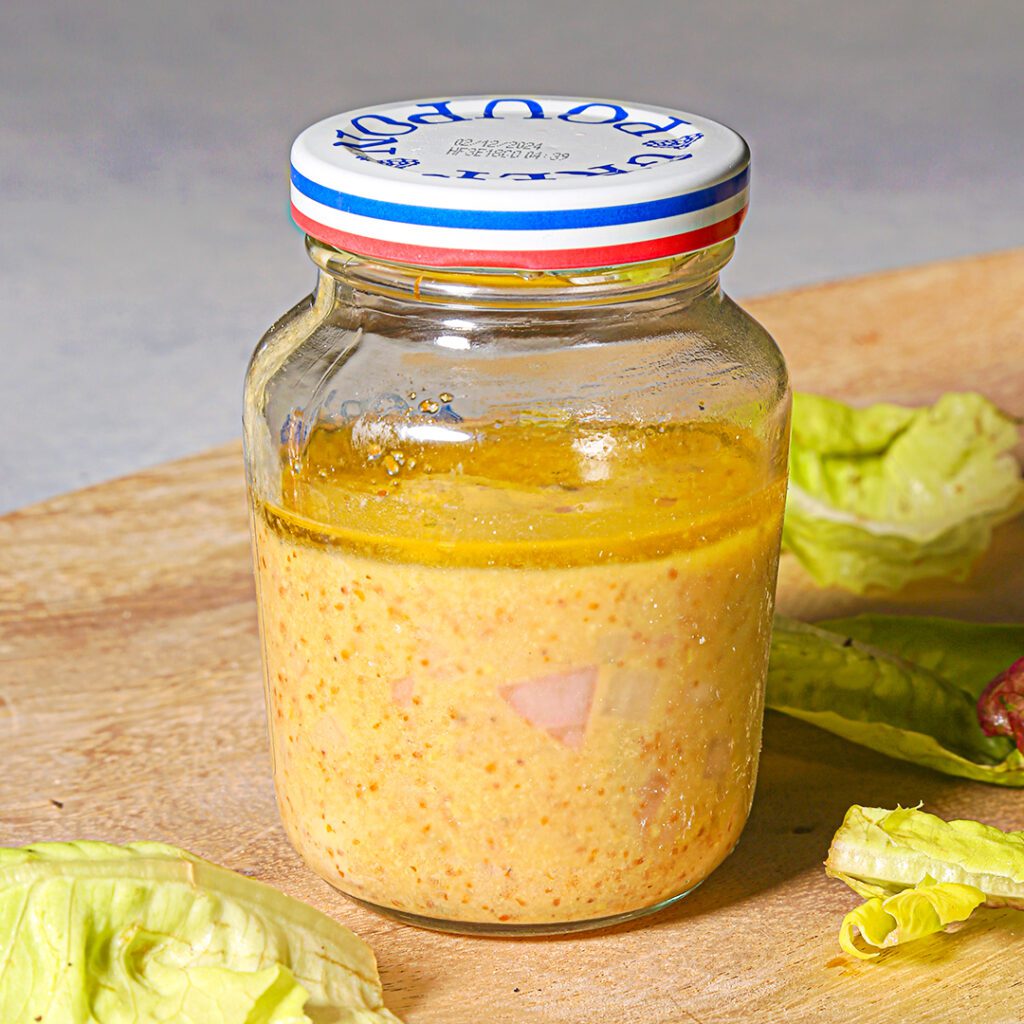 You know when you have just a teeny tiny bit of mustard left in your Dijon jar, and you have to get in there with a spoon to scrape it out, and you end up getting it all over your hand in the process? Our chef-in-residence Bobby Flay has figured out the perfect remedy: just make your salad dressing ~in the jar instead! As they say, work smarter, not harder.
Related: How to Make Any Vinaigrette
Get the recipe for Bobby Flay's Dijon vinaigrette:
Sign up to get organic groceries delivered with Misfits Market!
Print
---
¼ cup

red wine or balsamic vinegar

¼ cup

olive oil

1 teaspoon

shallot or garlic, minced
Honey, to taste
---
Instructions
Add finely diced shallots, vinegar, salt, pepper, extra-virgin olive oil, and a touch of honey to your (mostly empty) jar, and shake it up to combine! Play with quantities to suit your tastebuds, and feel free to add in herbs or other spices to make it your own.
---
Hungry for more? Try this use-anything vinaigrette with one of these salads: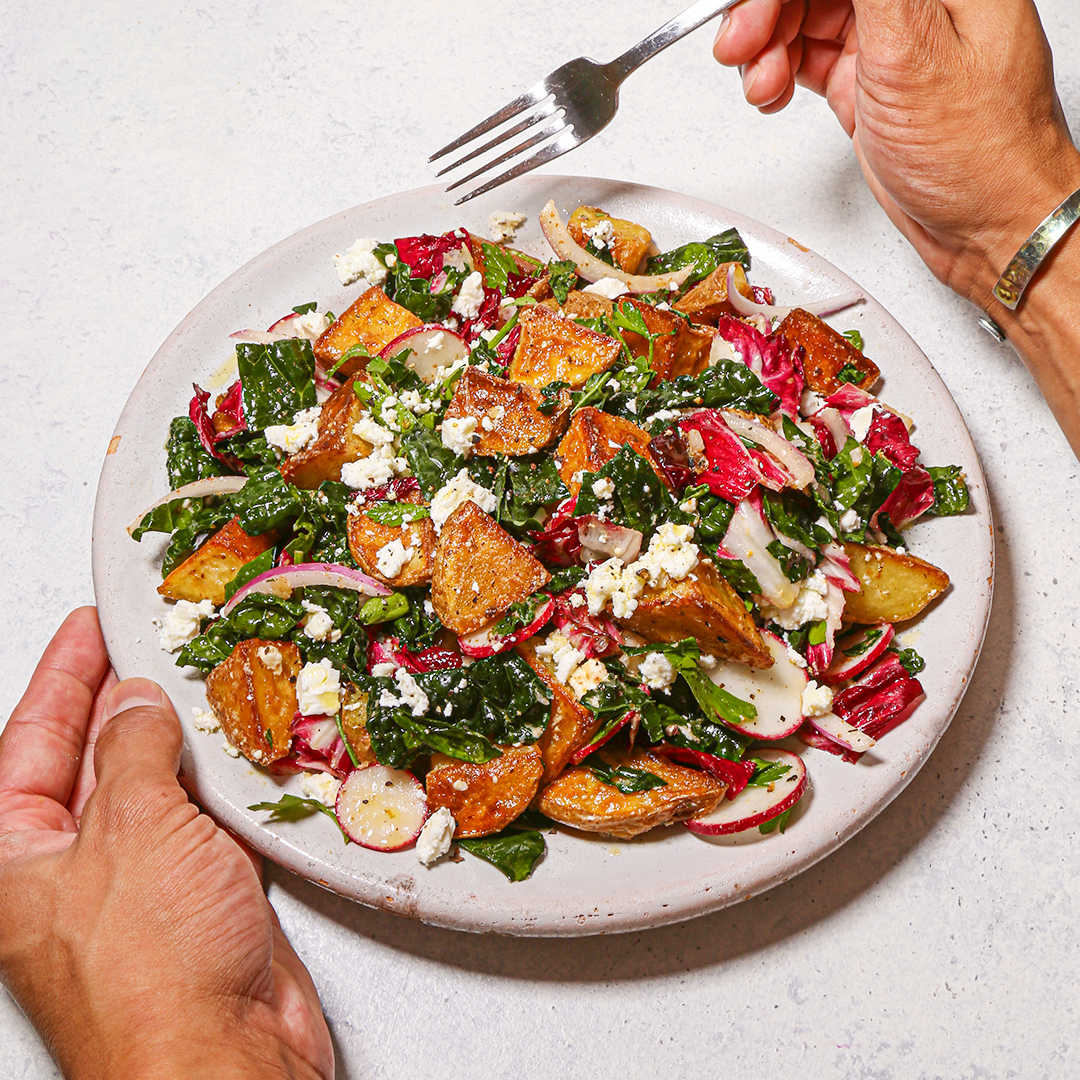 Warm Salad with Crispy Potatoes
The Crunchy, Minty Fresh Salad of Your Dreams