It's officially February! We're hitting peak winter citrus season, so get ready to see a variety of oranges, lemons, and even the mega-sized pomelo in your box this month. You can also expect to discover new varieties of mangoes, leafy greens, root veggies, and green-hued treats like green beans, broccoli, and bell peppers.
Below are some of the goodies you may see in your boxes this month, including fruits and veg you might associate with spring and summer. Why? We partner with hand-picked growers across The Americas to rescue certified-organic produce that might otherwise go to waste. That's why you may see summer staples like organic grape tomatoes from southern regions, as well as parts of Mexico, in the winter in order to round out your box.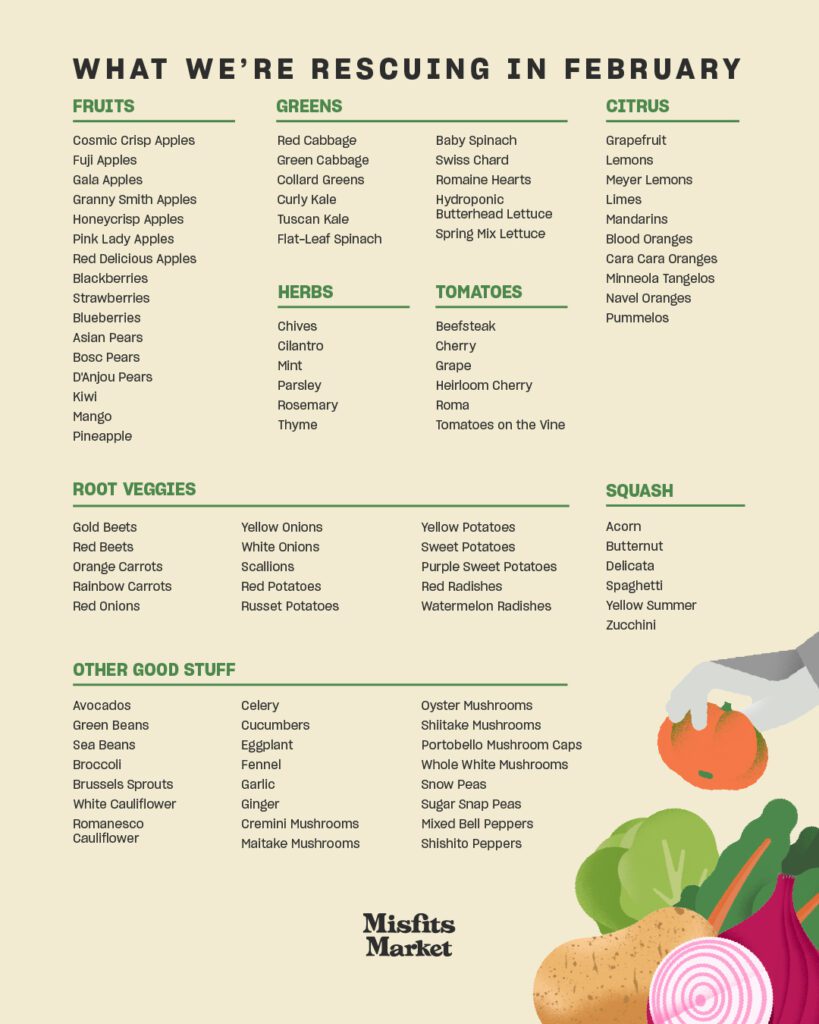 Learn more about our sourcing philosophy here.
Get a sneak peek at what's in your box each week here.