Welcome back to our series, What The Heck Do I Do With This? We know that mystery Misfits boxes can be overwhelming, so we want to help you put a single ingredient from your Misfits Market box to delicious use. Next up: Cabbage!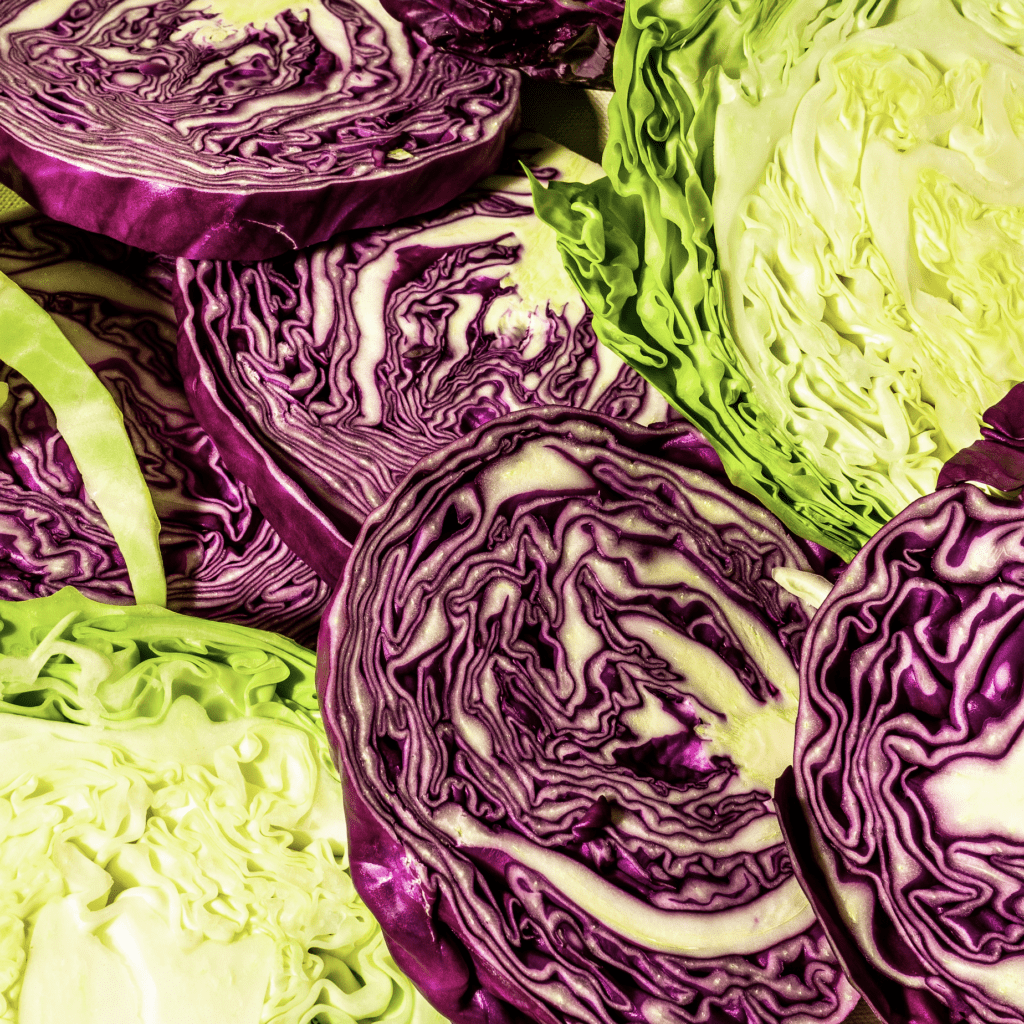 Napa, savoy, red, ghost white—there are more varieties and colors of cabbage than just your average green head. And there are more ways to use this brassica than just cole slaw and sauerkraut. Peppery raw cabbage leaves become unexpectedly soft, tender, and sweet once cooked, and it's a revelation when grilled. What's more, a lot of the below recipes that call for Brussels sprouts can largely be substituted with cabbage, too. They are related, after all!
Read on to get inspired by our 12 of our favorite cabbage recipes and let us know in the comments how you like to cook your cabbage.
Because cabbage is commonly found in Asian cooking (there's even a variety called Chinese cabbage), many cabbage recipes will also call for flavors like ginger, soy sauce, and garlic. This stir-fry recipe from The Woks of Life—which asks you to cook down cabbage with salty pork, red chiles, and yes, soy sauce—is no exception.
Fresh cabbage makes an excellent companion to heavier mains, as evidenced by this simple no-cook slaw that utilizes raw cabbage along with crunchy carrots and lots of spicy cumin. Serve it as a side salad along with your favorite main course.
When trying to find the perfect recipe, we look for three things: speed, ease, and flavor. This simple sauté ticks off all three! It's fast, it's easy (only six ingredients), and it's super tasty. Serve it as a side dish or as a warm base for your other favorite salad ingredients.
We love this recipe (you'll want to pour the creamy peanut sauce on everything) from Alexandra's Kitchen, as it calls attention to a simple way to make raw cabbage leaves more manageable: a good salt rub. Massage raw cabbage leaves with salt to soften the leaves and allow them to absorb more dressing.
It would be irresponsible to talk about cabbage without mentioning classic sauerkraut. Add to burgers, sandwiches, hotdogs, or anything that needs a hint of sour flavor. Yum!
This recipe from An Oregon Cottage happens to include an easy onion dijon sauce but simple roasted cabbage wedges can be covered in a variety of sauces like buttermilk ranch dressing, garlic aioli, and so much more.
Like cauliflower and mushrooms, cabbage is a hefty veg that holds up to high heat and can be served as an alternative to traditional meat steaks. Simply slice cabbage into large "steaks," grill them, and top with your favorite garnishes. This recipe calls for blue cheese and ranch.
If you've got Napa cabbage on hand (and you're a fan of delayed gratification), it's the perfect opportunity to experiment with this classic Korean preparation. Kimchi is a super-healthy side dish made from salted, fermented veggies, and this Food52 version makes use of other Misfits box staples like potatoes, carrots, ginger and scallions.
What do you get when you combine lots of butter, sliced cabbage, bacon, and a touch of brown sugar? A sweet yet savory dish that can be enjoyed in minutes and slathered over chicken, salads, or eaten plain by the spoonful.
Layer roasted cabbage with a creamy garlic sauce and bake with lots of cheese for a new spin on your classic potato gratin side dish.
Leafy greens like kale, mustard greens, and even cabbage can be baked low and slow to make crunchy "chips." The best part about this recipe is it only calls for three ingredients, and you'll be left with a better-for-you crunch that you can eat as-is or dip in your favorite sauces.
This drool-worthy dish is a classic for a reason! Stuff cabbage rolls with homemade tomato sauce, ground beef, bake them up, and serve to a crowd. The leaves become tender and sweet and pair perfectly with acidic tomato sauce and savory beef filling.