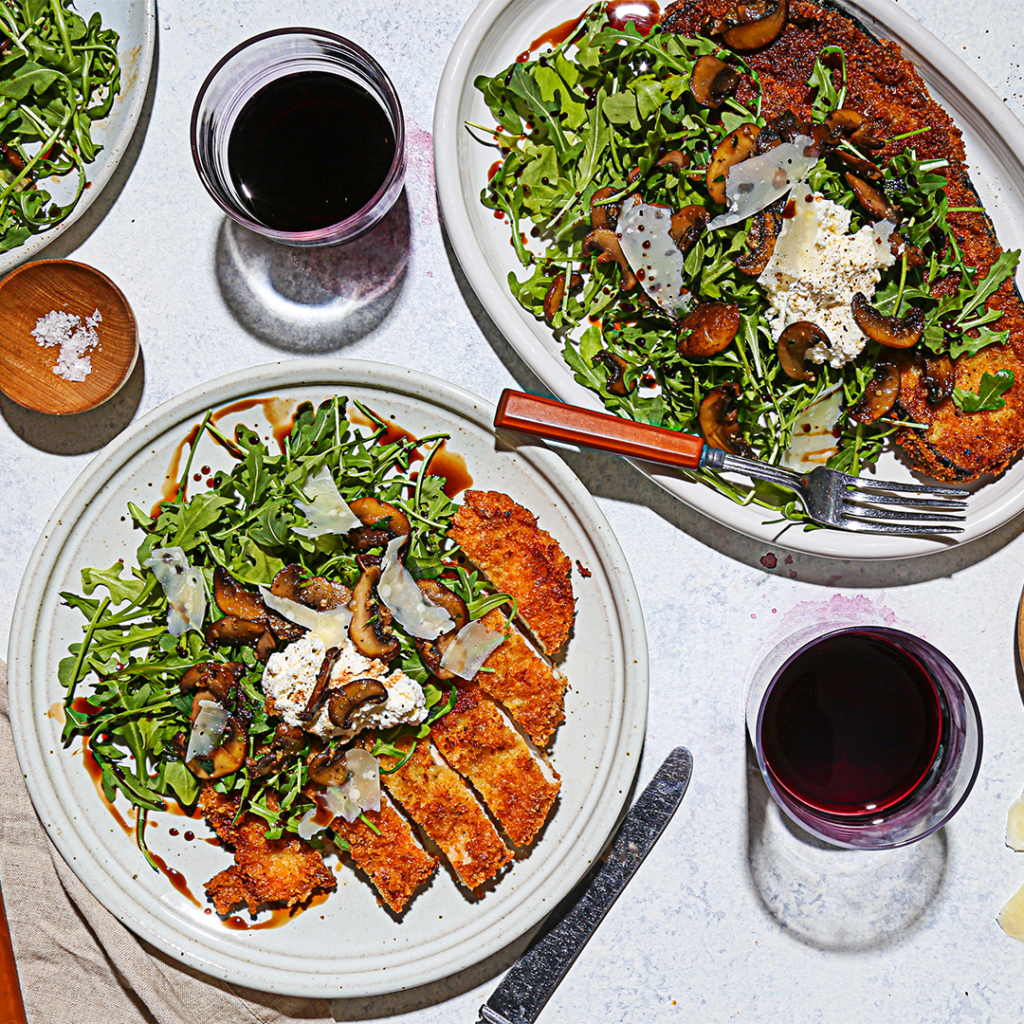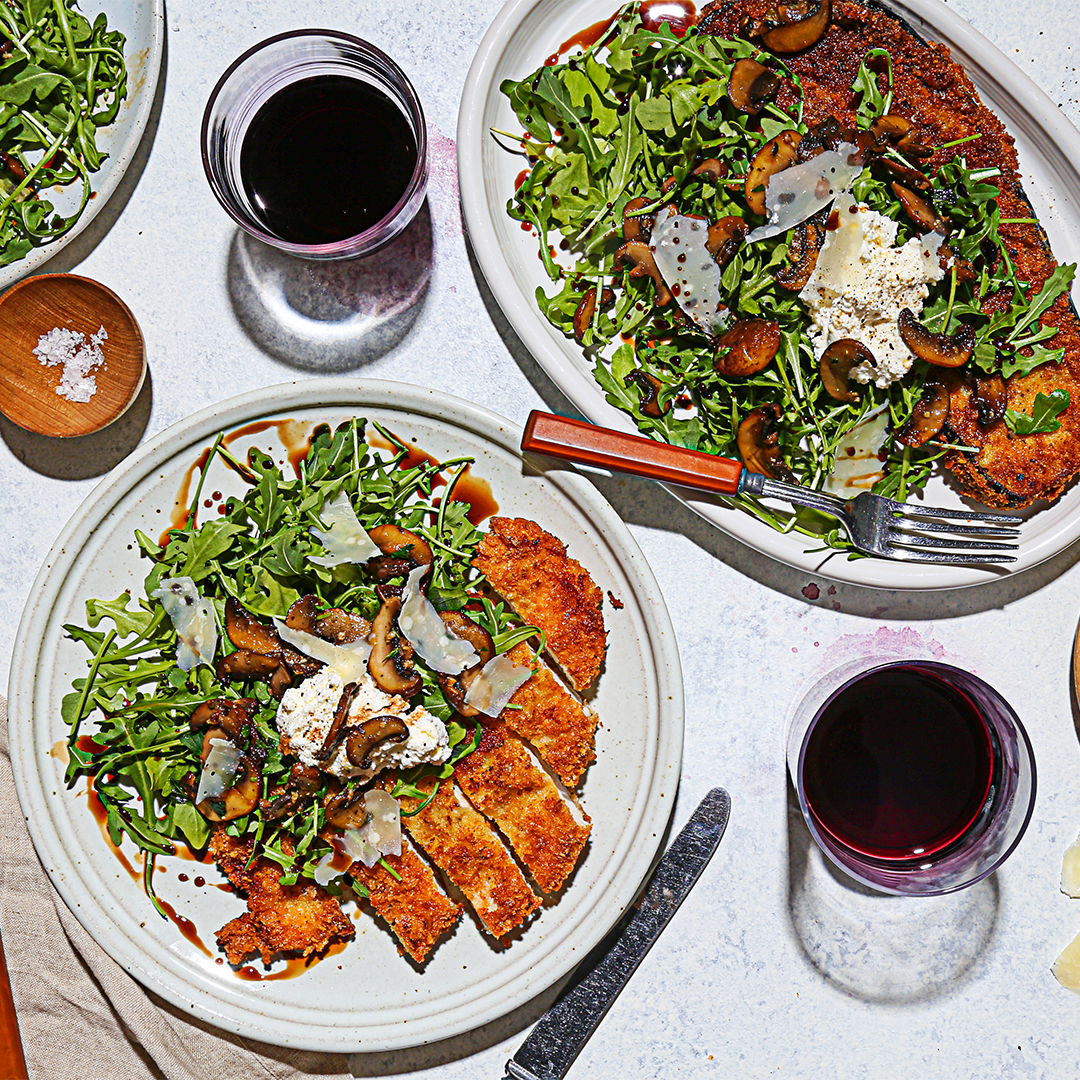 What if we told you that the key to more confident cooking isn't trying a bunch of new recipes—it's actually getting comfortable with foundational recipes that span basic techniques, flavors, and occasions. And then making them over and over (and over). From breakfast all the way to dessert, these nine recipes will have you roasting, simmering, and frying your way to more delicious meals in no time.
1. The No-Cook Tomato Sauce
Craving a tomato-based sauce but 1) don't have a jar of the pre-made stuff and 2) don't feel like standing over a hot stove stirring for hours? Enter: a no-cook red sauce that utilizes the heat from just-cooked pasta and tastes just as good as sauces that take hours.
Get the recipe for our No-Cook Tomato Sauce
2. The Sheet-Pan Supper
For those nights when you're not sure how to tackle dinner, we can't think of an easier fix than a sheet pan meal. It saves time, makes cleanup a breeze, and doesn't require any fancy equipment.
Get the recipe for Sheet Pan Salmon with Roasted Potatoes and a Creamy Meyer Lemon Dressing
3. The Cozy Noodle Soup
Fresh ginger, garlic, and scallions make for a fragrant and flavorful soup that's both warming and filling thanks to lots of chicken and meaty mushrooms. Even better, this one is ready in 30 minutes.
Get the recipe for Chicken and Mushroom Noodle Soup
4. The Classic Bacon, Egg, and Cheese
Master the B.E.C. and all that's left is to decide which hot sauce to throw on top! Plus, we've got the must-try hack for perfectly melty cheese every time: Sneaking a tablespoon of water into the pan and throwing a lid on means perfectly melted cheese in seconds.
Get the recipe for Bobby Flay's Best Bacon, Egg, and Cheese
5. The Upgraded Chicken Cutlet
Chicken (and eggplant) Milanese has a crispy texture, a little bit of tang from a balsamic glaze, a peppery flavor from fresh arugula, and a creamy finish from a healthy dollop of ricotta cheese.
Get the recipe for Chicken (and Eggplant) Milanese
6. The Use-Whatever-You-Have Pesto
Pesto is one of our favorite use-whatever-you-have-at-home recipes that pairs perfectly with basically any dish: slather it on a sandwich, over pasta, with fish and chicken, or pair it with roasted veggies. Make your own pesto following our mix and match formula here:
Learn how to make your own customizable pesto
7. The Restaurant-Worthy Dressing
This sweet homemade dressing brings a plain dinner salad to the next level. Top your leafy greens with crunchy veg like radishes and cucumbers, add in some acid with tomatoes and orange segments, some spice from fresh scallions, and then drizzle everything with generous amounts of carrot ginger dressing.
Get the recipe for Carrot-Ginger Dressing
8. The Oven-Roasted Seasonal Fruit
If you've ever reached for berries in the fridge only to discover they're a bit past their prime, it can be a big letdown. Before you consider tossing them, turn just-past-ripe berries into a thing of beauty.
Get the recipe for Oven-Roasted Seasonal Fruit Over Ricotta
9. The Salted Brown Butter Treat
Consider these the adult version of your favorite childhood cereal treats—and it calls for only 5 ingredients.
Get the recipe for sweet Salted Brown Butter Cereal Treats
Want even more recipe ideas? Check out these:
The Best Recipes That Use 10 Ingredients or Less
One Misfits Box, 9 Delicious Meals