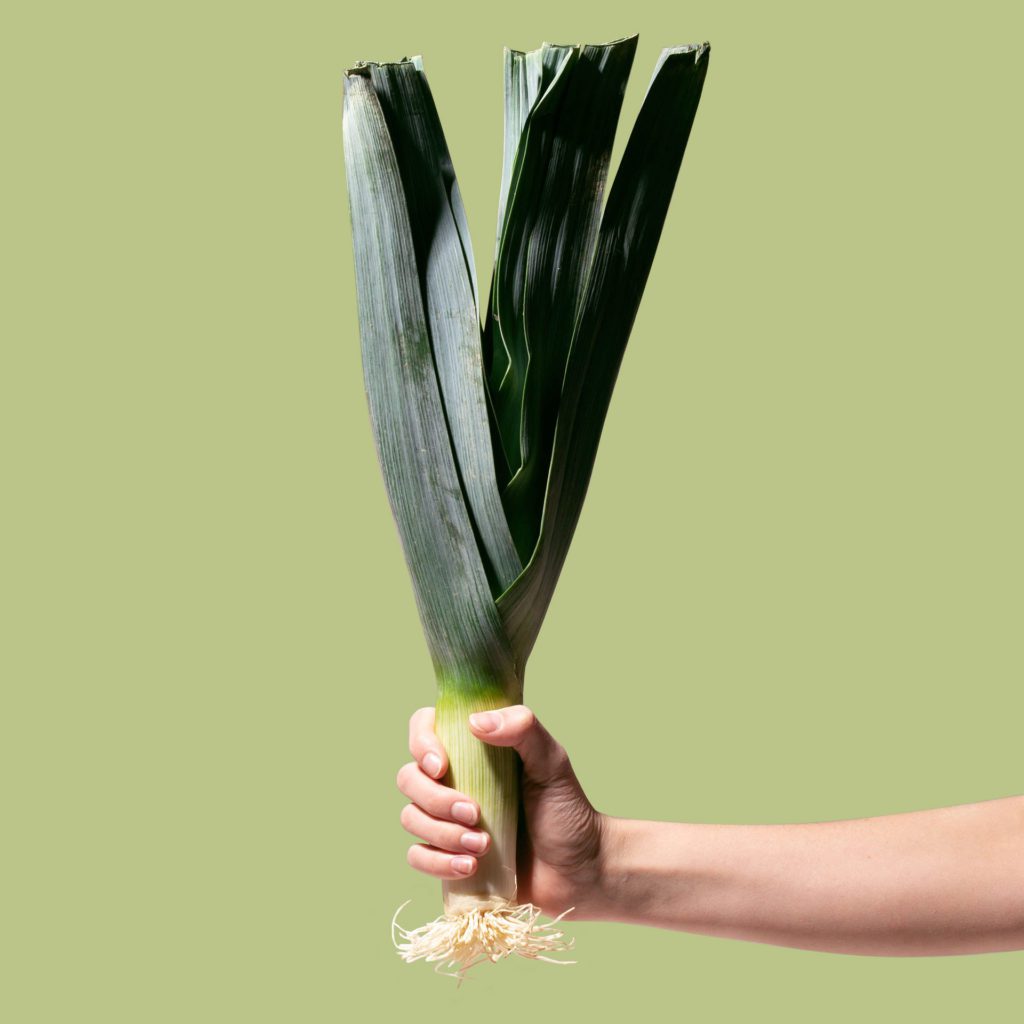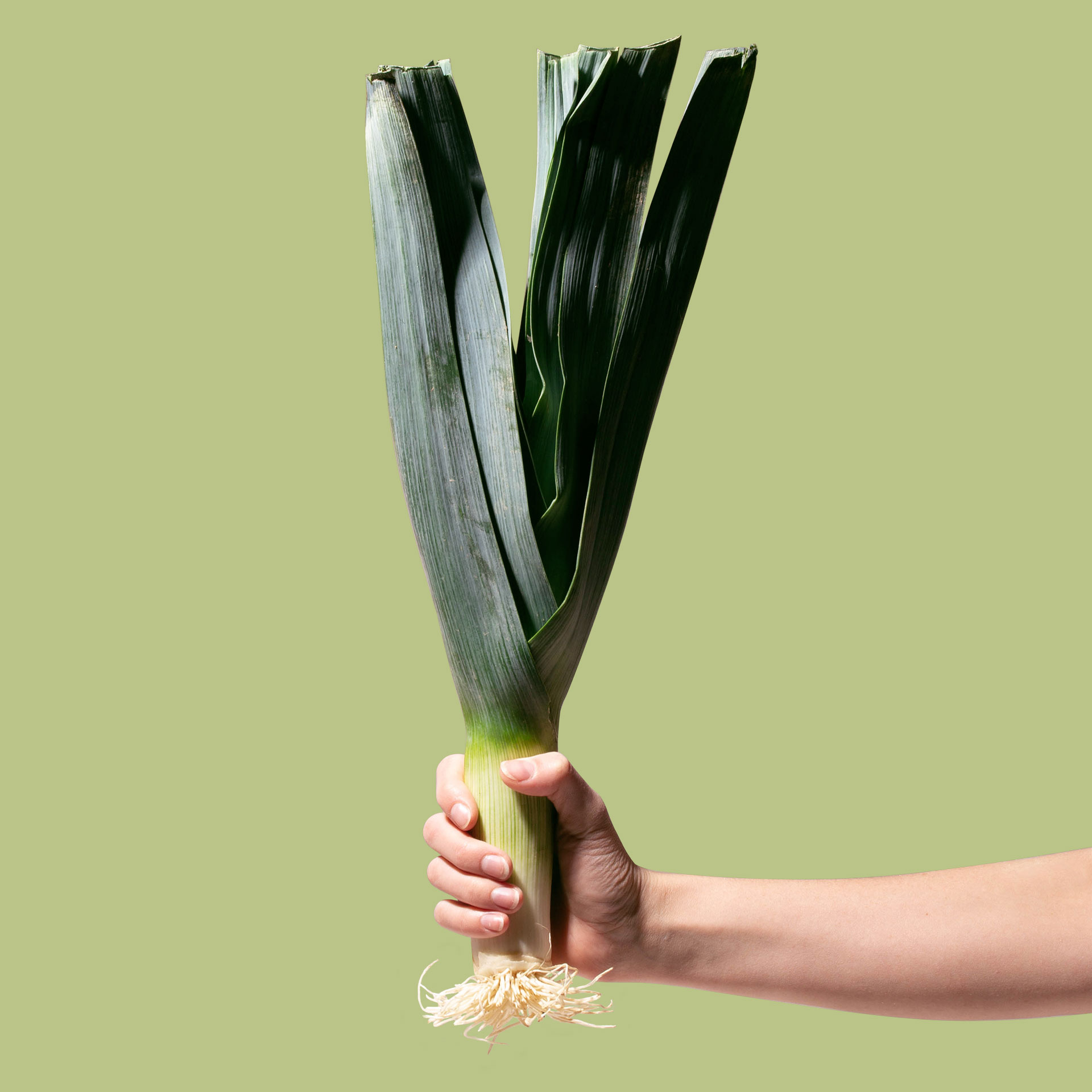 Meet the leek. It's one of those those love-it-or-don't-know-what-the-heck-to-do-with-it veggies with a mild onion flavor, tough green stalks, and not a lot of options if you're feeling confused by its shape, size, and flavor. First things first? Learning how to cut, clean, and use the leek. We promise it's an incredible addition to the kitchen once you've mastered the basics.
After you feel comfortable with this allium, try roasting leeks, topping them on a galette, making homemade potato leek soup, and even covering them with cheese for a delicious au gratin. Start with one of our favorite 9 leek recipes below.
This twisted, semi-sweet loaf most closely resembles a brioche with one big difference: no butter (or dairy whatsoever) is used in the classic Jewish challah. This one is chock-full of minced garlic and sautéed leeks, adding savory, oniony flavors throughout the eggy dough.
Creamy, cheesy, and full of garlic, potatoes, and leeks—what's not to love about this comforting gratin recipe? Serve it at your next brunch and be prepared for your guests to ask for second and third servings.
Here, the silky texture and nutty taste of caramelized leeks softens the natural bitterness of baby cabbages. Toss in some earthy peas and a spritz of brightening citrus, and you have a total crowd pleaser. It makes the perfect side dish for Sunday dinners or can even be a veggie-centric main for lunch. Best of all, it requires only one pan, so clean up is a breeze!
Bacon makes everything better and this dish, chock-full of creamy butter sauce, nutty parmesan cheese, and sautéed leeks is no exception. Everything comes together with lots of thin pasta and fresh herbs for a nearly one-pot dish that'll quickly find its way into your regular dinner rotation.
Sometimes the best dishes are the simplest, like these roasted leeks that call for just five ingredients: leeks, butter, parmesan, salt, and pepper. Once roasted, oniony leeks become soft and nutty, which pairs perfect with creamy butter and parmesan. Serve as a side or top with a fried egg for a vegetarian-friendly brunch in less than 30 minutes.
You'll often find potatoes and leeks paired together. The mild potato pairs perfectly with the sharp onion flavor of the leek. When cooked and blended together, you're left with a creamy, warming soup that'll heat up any cold winter night. This recipe even gives you two ways to cook the soup: on the strove top or in an Instant Pot.
A lot of times you can substitute leeks if you're low on onions. Or, if you love onion flavor but a recipe doesn't necessarily call for it, leeks can be a great addition. They don't have the same intense onion flavor—it's more like a hint—but they still add layers of flavor to dishes like creamed mushrooms and chicken.
Cabbage and leeks are two veggies that leave a lot of people scratching their heads, which is why we're big fans of dishes that combine the two. Lightly sautéing cabbage will remove some of its natural bitterness and crunch, while adding leeks and bacon provides even more layers of nutty, salty flavor. Serve it as a simple side dish or slater it over chicken.
This one pot pasta dish is comforting and indulgent, yet you can feel good about eating it thanks to a plethora of leeks.