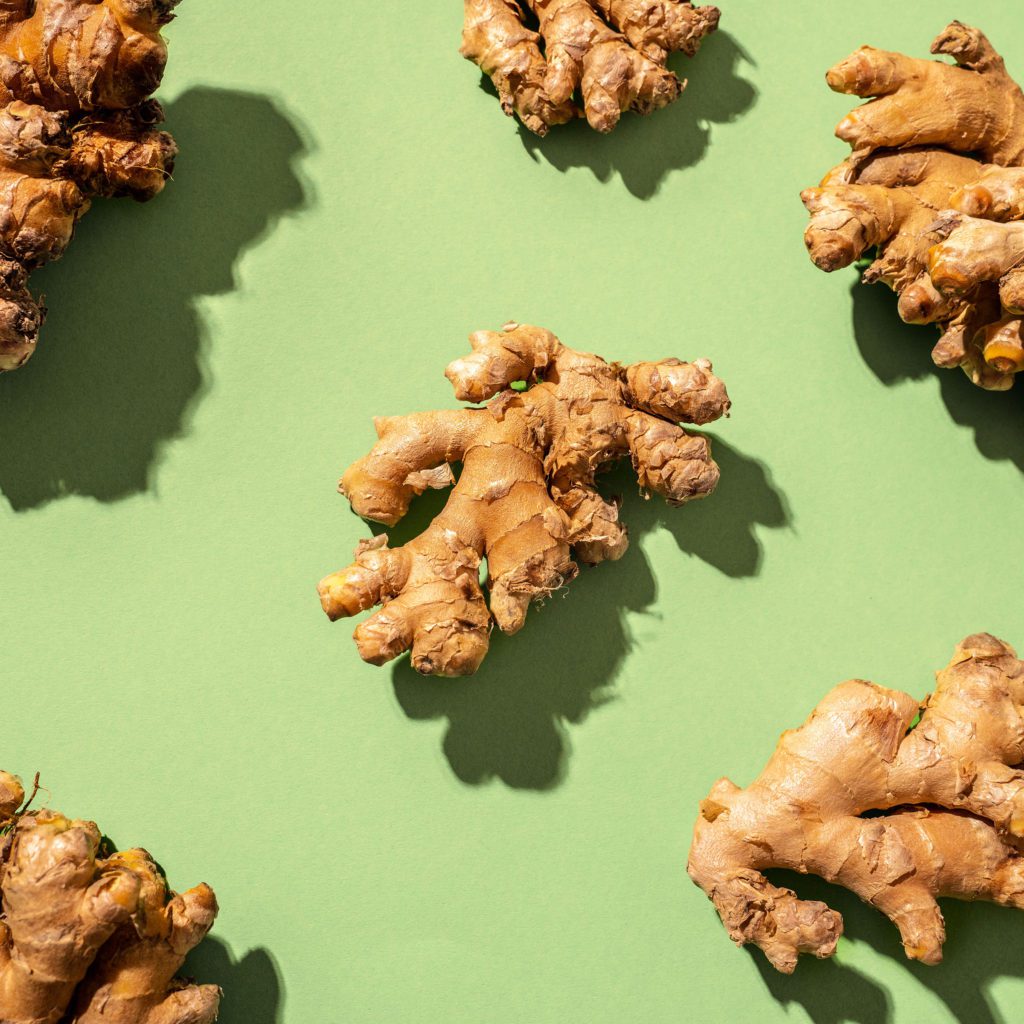 Meet the root that adds a zing of flavor to everything. Ginger root has a punchy, sharp, and spicy flavor that adds value to every dish. Commonly used in Asian cooking, it's versatile and easy to blend into baked goods, sautés, salad dressings, and more. The knobby root should first be peeled with a paring knife or vegetable peeler. Then, slice it with a chef's knife or grate it finely, depending on how you plan to cook with it.
Storage for ginger is perhaps the best part: it lasts quite a while. Freshly cut ginger can be wrapped tightly and stored in the crisper drawer for up to three weeks. An uncut root can be wrapped tightly and kept in the fridge or stored loosely in a zip-top bag in the freezer for up to two months (just be sure to defrost before using). 
Watch now to learn how to store, slice, and serve ginger.
Notice the knives we used? We love the Five Two by Food5 paring and chef's knife—a classic that's your all-around MVP and a paring knife for al those small jobs. They're all fully forged and crafted from super-sharp Japanese steel, with soft-touch handles and an extra-comfy grip.
Now that you've mastered ginger, what to do with it? Check out our blog post—What the Heck Do I Do With Ginger?—to learn about our favorite recipes to use ginger. Savory, sweet, and spicy.