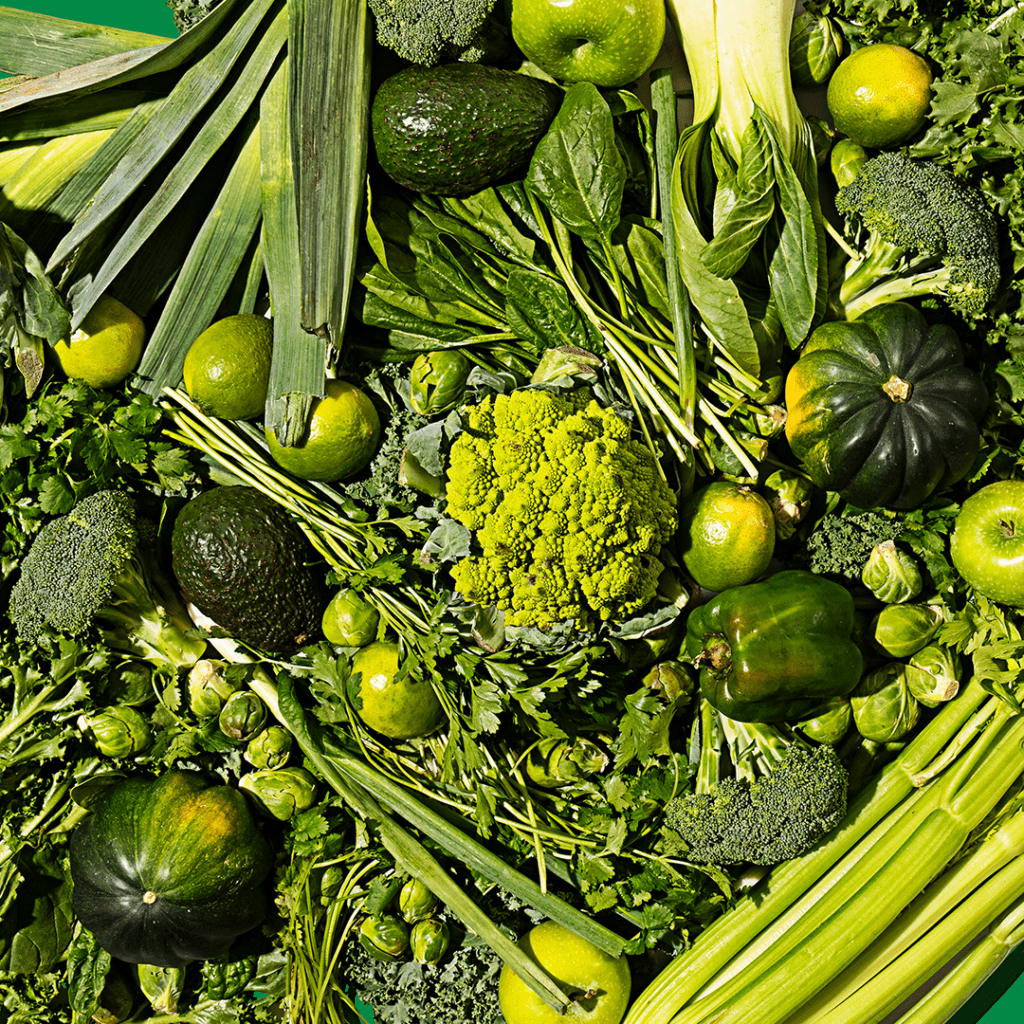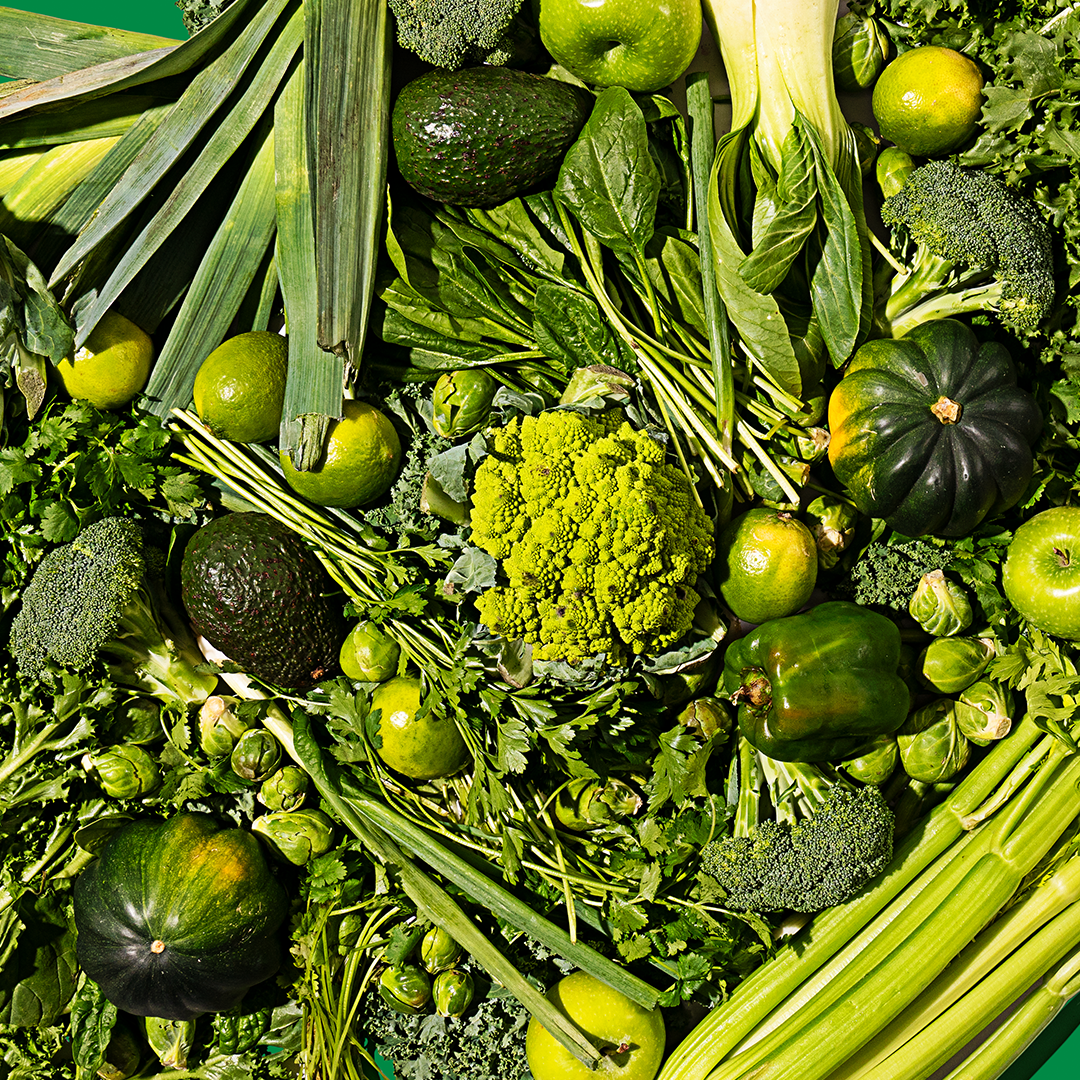 Did you know? An estimated 33% of produce* is either unharvested or left behind in fields each year, and that's just the beginning of our national problem with food waste. In 2019 alone, 931 million tons of food* went to waste at the home, retail, and restaurant level. Food waste is responsible for as much as 10% of global greenhouse gas emissions.*
We're doing our part by rescuing goods that might otherwise go to waste and giving produce and packaged goods a good home. Here's how you can do yours.
Follow FIFO
That stands for First In, First Out. Consume foods in the order they were purchased (first in), using the oldest items soonest (first out) and the newer foods later (last in, last out). Many restaurants use FIFO to track inventory, improve food safety, and reduce costs. Households have caught on, following FIFO to eliminate food waste and save money.
Get into pickling
If you struggle to eat up your veggies before their peak, you can save time, money, and food waste by pickling produce. Onions, cabbage, and even cherry tomatoes can be pickled and used for weeks longer than they'd otherwise last. Learn more.
Embrace the freezer
If pickling isn't your jam, consider freezing everything else. Carrot tops, citrus, berries, onions, avocados, and even garlic can find a place in the freezer to be used at a later date. Learn more.
Reconsider food scraps
Chances are you could be getting even more out of the peels, stems, and leafy tops that most people discard. Think: pesto, homemade veggie stock, infused drinks, and even delicious snacks. In fact, by rescuing those bits and pieces from the compost bin, you could actually be saving serious cash too. Learn more.
Build the perfect pantry
Take stock of what you've got and move items that have the most recent expiration dates to the front of your pantry. Then, buy what you like with a mix of complementary pantry staples and fresh produce that pair well together so nothing goes to waste. Learn more.
Rethink leftovers with meal planning
Instead of struggling to eat the same dinner three days in a row, stretch your produce into more unique meals by cooking a base veggie simply once, then use it in different ways. Like roasted cauliflower: tacos one night, a salad the next, then slathered in buffalo sauce for the third. Follow all of our cook once, eat twice recipes.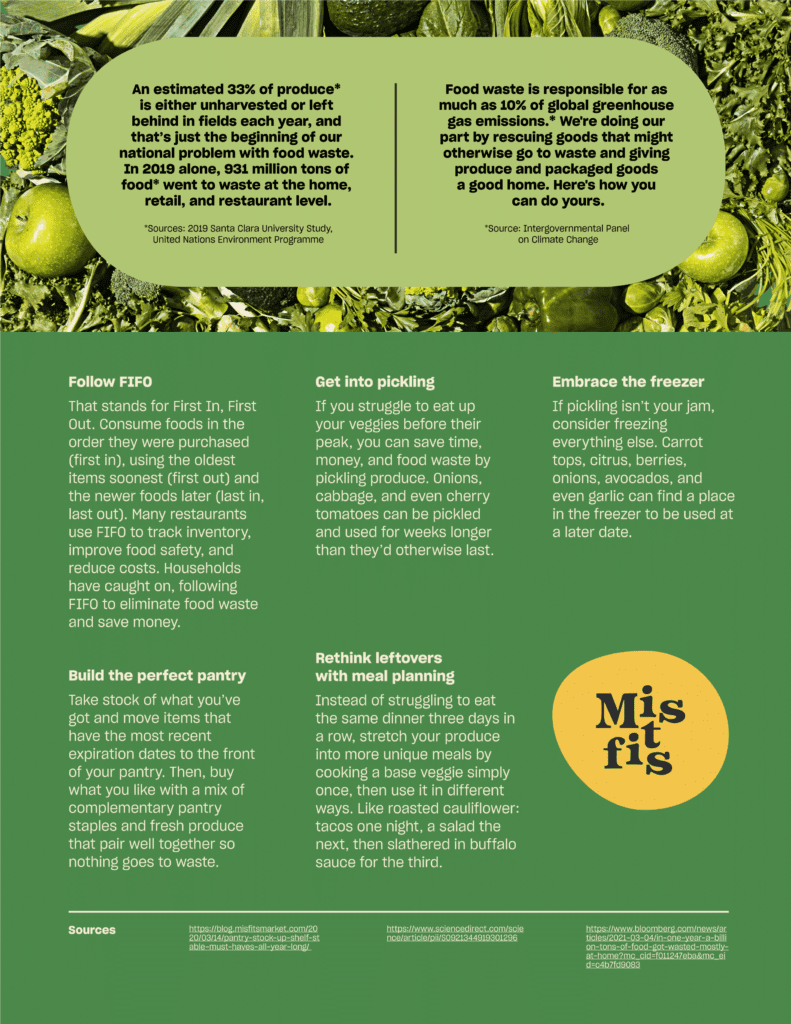 Have any good at-home tips for eliminating even more food waste? Let us know in the comments below!
*Sources: