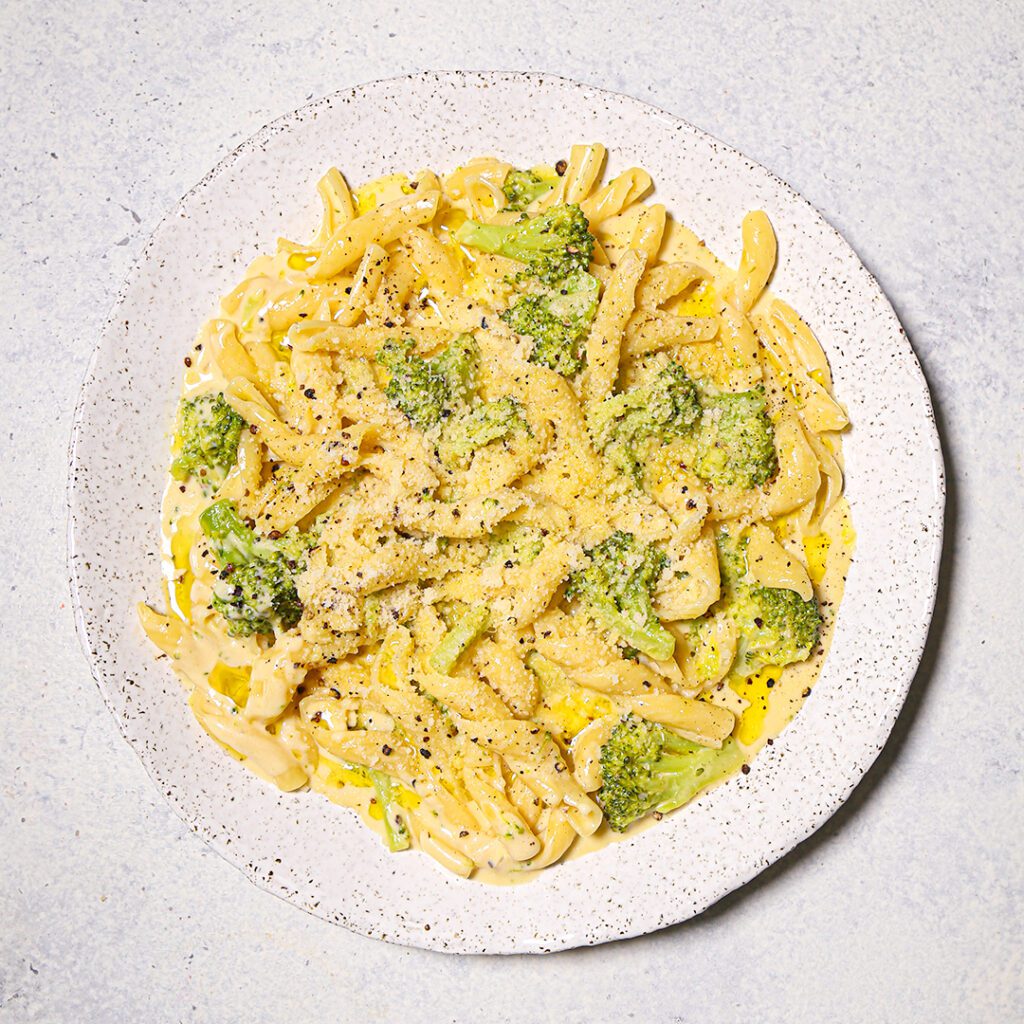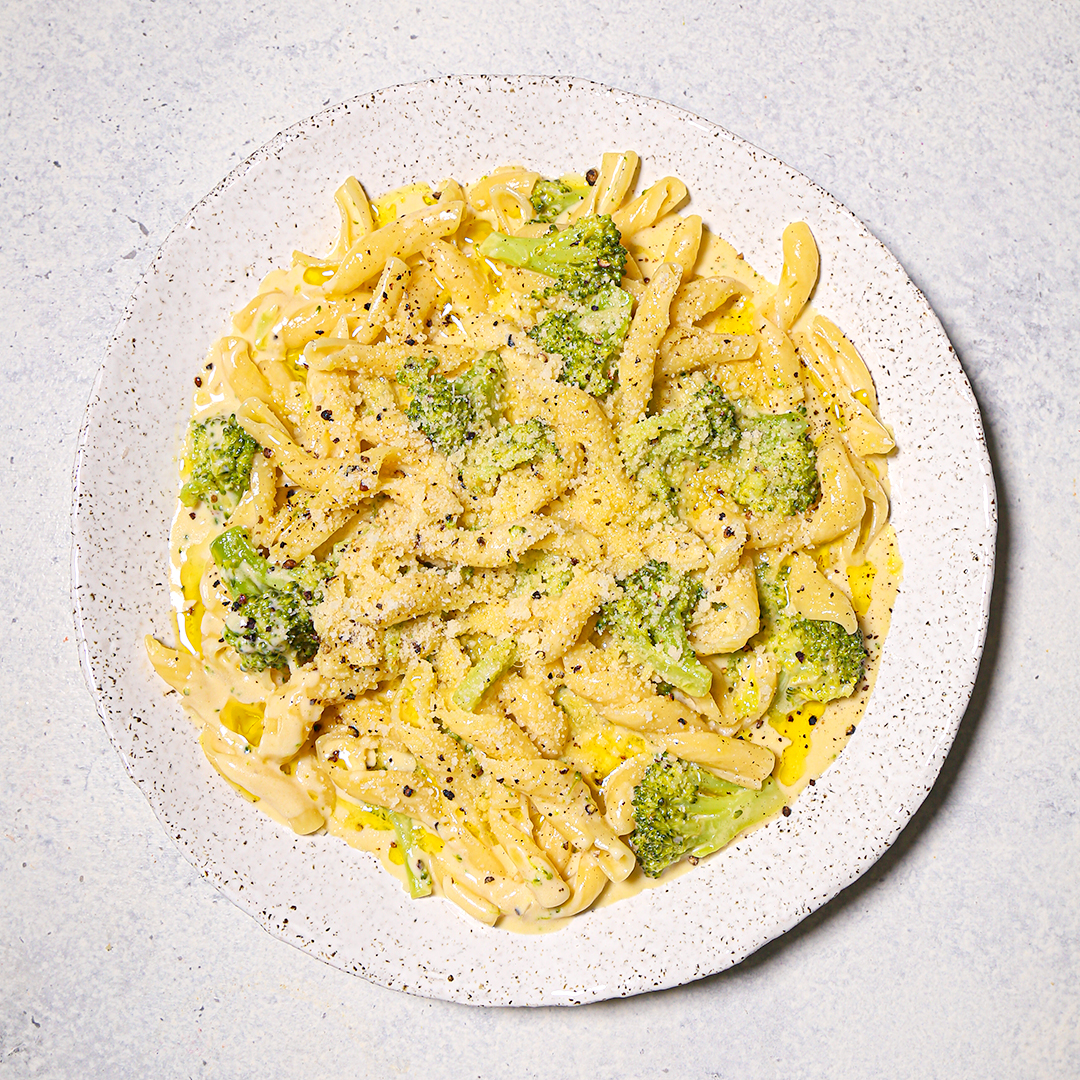 Broccoli and cheddar are well-established as a winning soup duo, but this easy broccoli and parm pasta might just give 'em a run for their money. And thanks to its one-pot technique, it's easy to whip up (and clean up!) any night of the week.
Get the recipe for One Pot Cheesy Broccoli Pasta:
Print
One Pot Cheesy Broccoli Pasta
---
1½ tablespoons

olive oil, plus more for drizzling

4

garlic cloves, thinly sliced

1

shallot, finely diced

1½ cup

chicken broth (or water)

1½ cup

heavy cream

1 teaspoon

kosher salt, plus more for seasoning

½

pound short pasta

2½ cups

broccoli florets, cut into bite-size pieces

1 cup

parmesan cheese, grated, plus more for serving

1 tablespoon

lemon juice
Freshly ground black pepper
---
Instructions
Heat oil In the large pot over medium-high heat. Add garlic and shallots and cook until fragrant and shallots turn translucent, 3 to 4 minutes.
Add chicken broth, heavy cream, and salt. Bring mixture to a boil, stirring occasionally.
Reduce heat to a gentle simmer and add in pasta. Cover and cook until pasta is al dente. Add in broccoli during the last 6 minutes of cooking the pasta.
Remove pot from heat and stir in parmesan cheese and lemon juice until thick and glossy. Season with more salt and pepper to taste.
Divide pasta into bowls, drizzle a little olive oil over top, and finish with more Parmesan cheese and black pepper over top.
---
Hungry for more? Try these other one pot recipes: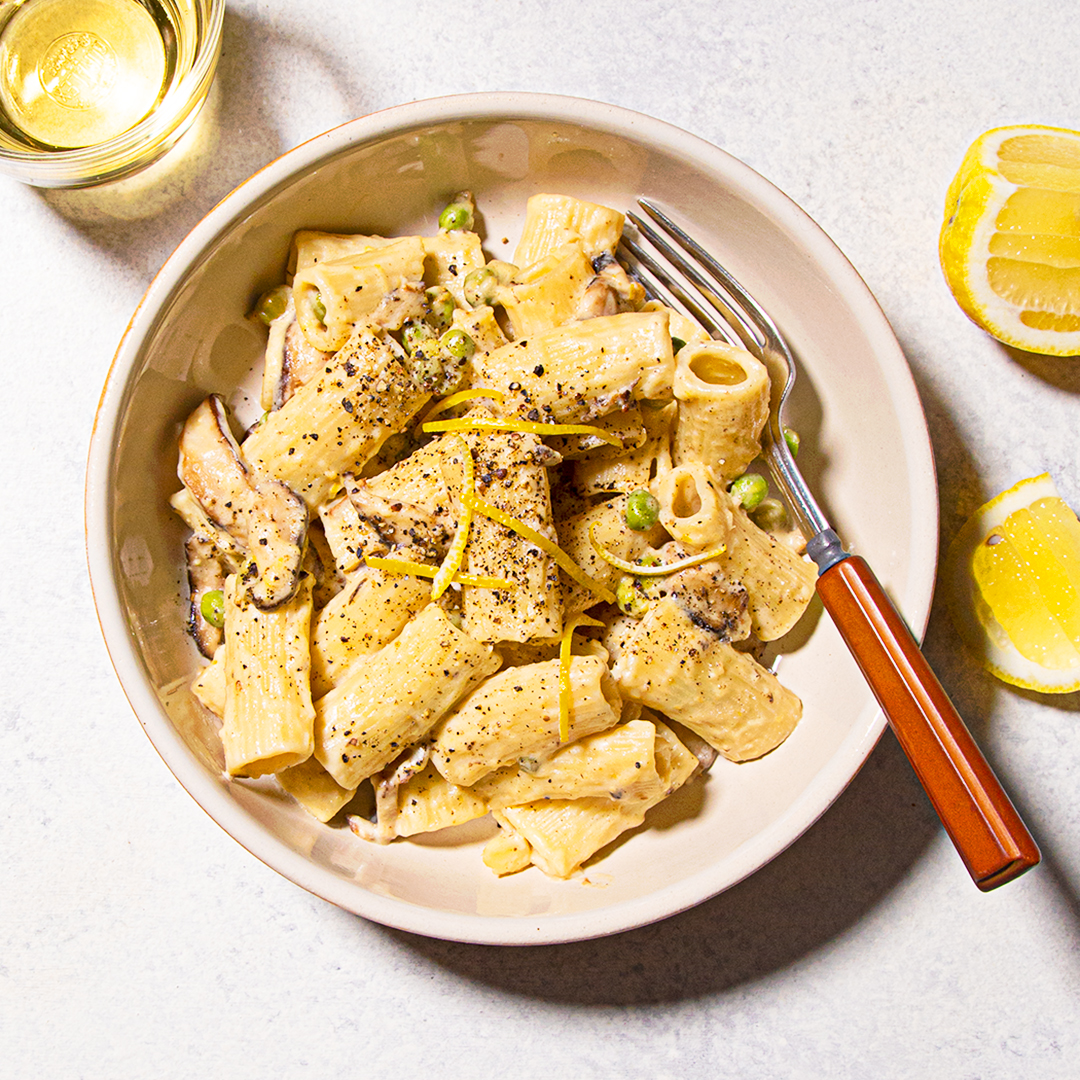 One Pot Lemony Rigatoni Alfredo with Mushrooms and Peas
One Pot Broccoli Rabe and Mushroom Pasta Bake