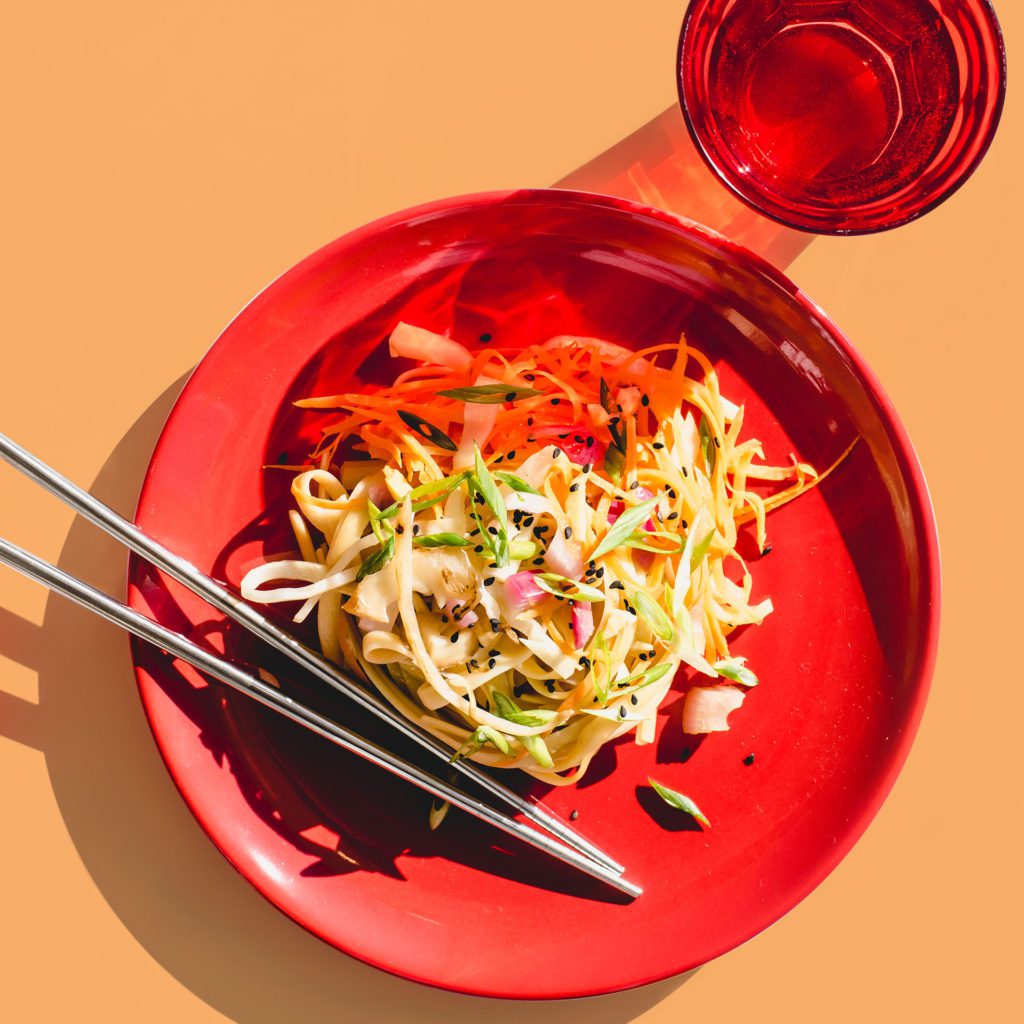 Happy Year of the Rat! Food is an integral part of Lunar New Year celebrations, and this recipe marries two of the most auspicious—and delicious—dishes traditionally served in the Chinese culture around the lunar new year.

One food that's most associated with the Lunar New Year is longevity noodles. Why? The length of the noodle is representative of the longevity and happiness of one's life, so it's important to start the new year with long noodles to represent an impending year of joy.
Another important dish is the dumpling, filled to the brim with both meat and veggies. It signifies the exchange between the old and the new, as you're sending away the past and welcoming the future at the start of the new year. (It's why they're often consumed at the stroke of midnight.) The crescent shape also resembles money, so the dumpling means wealth and prosperity in the new year.
What happens when you put them together? A deconstructed dumpling noodle bowl that's perfect for celebrating the Lunar New Year and for inviting happiness and wealth to your life. We've packed this one with plenty of fresh veggies you'd find in dumplings for a healthy yet comforting mashup. Just don't forget to serve everything in red, which represents good fortune and joy!
Print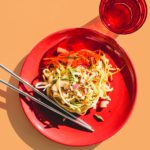 Deconstructed Dumpling Noodle Bowls
---
Description
Though this dish is ideally made with egg noodles, spaghetti (or another type of cooked pasta) will work. Top with traditional Chinese flavors like soy sauce, ginger, and sesame oil, and don't forget lots of crunchy misfit veg in the form of cabbage and carrots.
---
3 tablespoons

cooking oil of choice

1/2

small cabbage, shredded

4

small carrots, julienned

1

large red onion, diced

2

cloves garlic, minced

1 tablespoon

fresh ginger, grated

3 tablespoons

scallions, chopped (plus extra for garnish)

1

pound cooked egg noodles or spaghetti

3 tablespoons

soy sauce

1 tablespoon

toasted sesame oil

1/2 tablespoon

sriracha

1 tablespoon

sesame seeds
---
Instructions
In a large skillet, bring cooking oil of choice to medium heat.
Stir in cabbage, carrots, and onions and cook until softened, about 6-9 minutes.
Add garlic, ginger, and scallions. Cook for an additional minute, stirring occasionally.
Add cooked noodles, sesame oil, sriracha, and soy sauce. Gently stir to combine. Cook for approximately 2 more minutes.
Once heated, remove from the stove and transfer to serving dishes. Garnish with additional scallions and sesame seeds and enjoy!
---