Ever worry you'll get bored of a dish after you meal prep in a large batch? We've got another approach you just might love: Cook it once, eat it twice. Take your favorite misfit veggie and prepare with a super-simple method. Then add that cooked veg to a number of recipes with totally different flavors. Suddenly, last night's dinner has become today's lunch or tomorrow's breakfast in an entirely new dish with new different flavors—all without any extra cooking.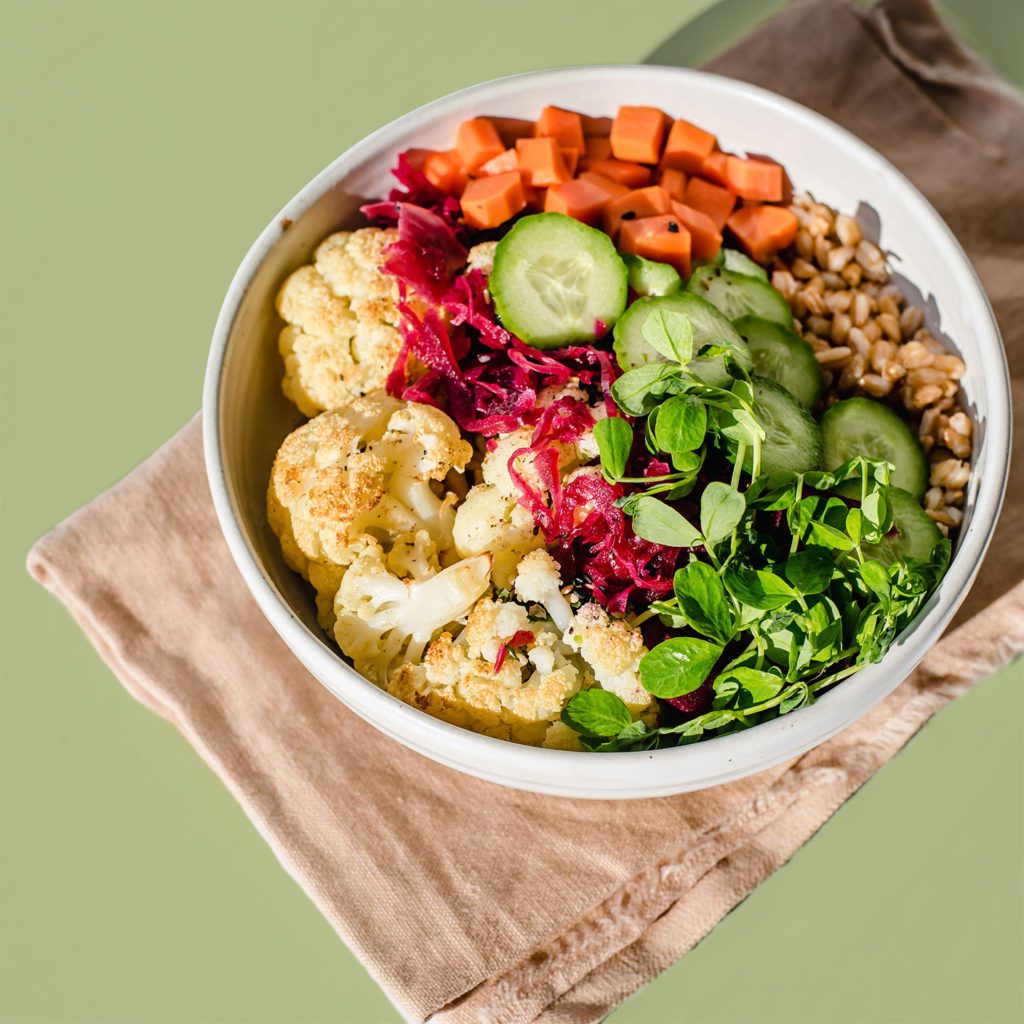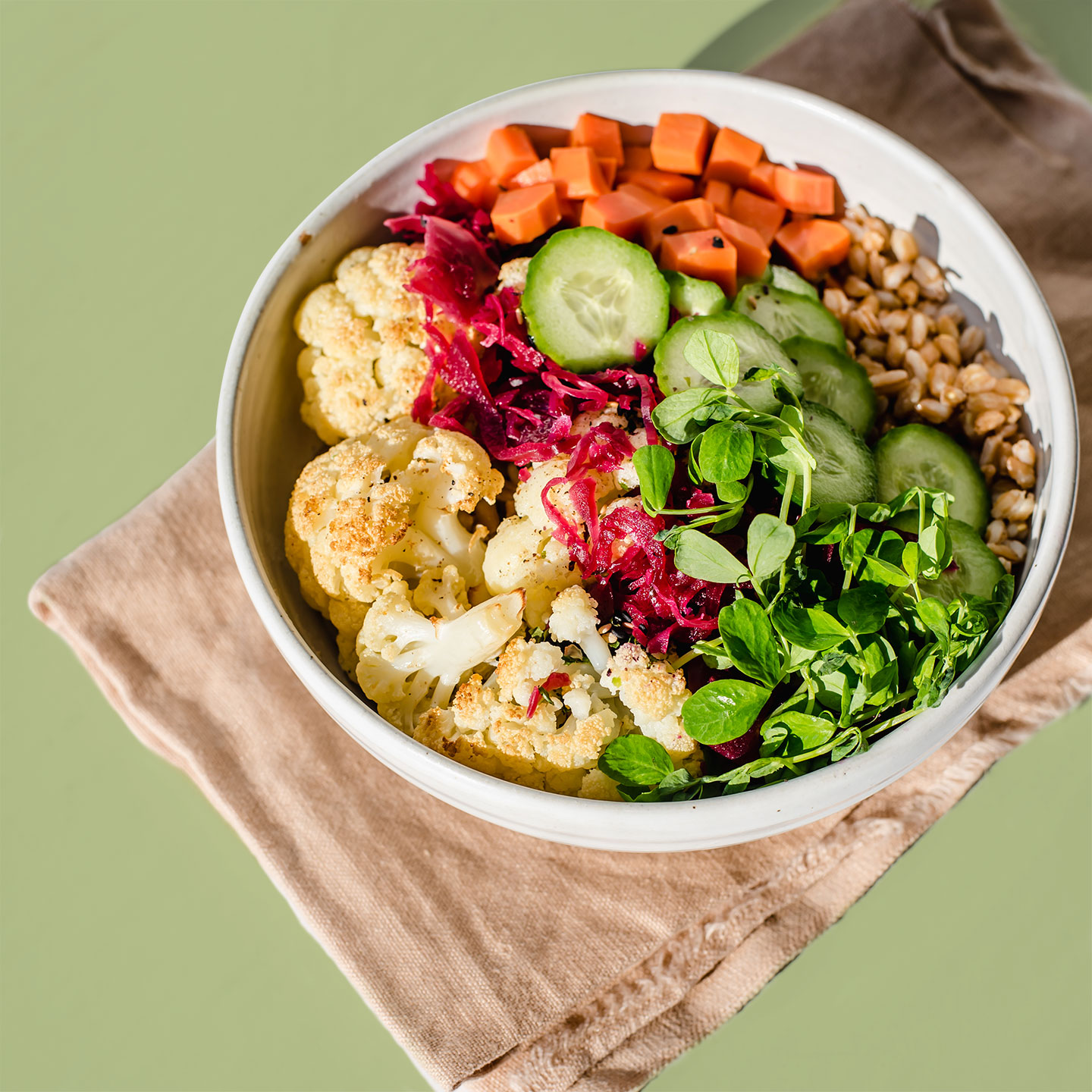 Start with roasted cauliflower. Cauliflower is one of our favorite cruciferous vegetables. It's mild and crunchy when raw yet nutty, soft, and flavorful when cooked. One of the easiest ways to prepare cauliflower is to simply roast it with lots of salt and pepper. You can eat it as is, or save pre-cooked cauliflower to be added to even more tasty dishes!
What you'll need:
1 head of cauliflower, broken into florets
1 tablespoon cooking oil
1 teaspoon salt
1/2 teaspoon black pepper
What to do:
Preheat oven to 425°F.
Line a baking sheet with parchment paper and transfer cauliflower florets. Drizzle cooking oil, salt, and pepper and gently stir until everything is well coated and evenly distributed.
Transfer to the oven and roast for about 30 minutes or until fork-tender and golden brown.
Then you can make:
Print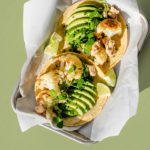 Roasted Cauliflower Tacos
---
1 1/2 cups

of roasted cauliflower

1

ripe avocado, sliced

2

corn tortillas

1/2

lime, cut into wedges
Juice from

1/2

lime

1/4 cup

feta crumbles or goat cheese

1 tablespoon

fresh chives, chopped

3 tablespoons

microgreens (optional)
---
Instructions
Lightly toast tortillas in a dry frying pan until they start to brown and crisp.
Arrange tortillas on a plate and add slices of avocado, cauliflower florets, cheese, chives, and optional microgreens. (For even more flavor, consider adding raw red onion, diced tomatoes, and chopped green bell pepper.)
Garnish with fresh lime juice and lime wedges on the side. Serve with your favorite hot sauce and enjoy!
---
Print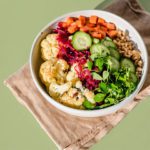 Roasted Cauliflower Grain Bowl
---
1 cup

farro or grain of choice, cooked

1 cup

roasted cauliflower

1/4 cup

cucumber, thinly sliced

1/4 cup

carrots, peeled and chopped

3 tablespoons

red sauerkraut or any fermented vegetables, like kimchi

3 tablespoons

microgreens or greens of choice
---
Instructions
In a bowl, arrange the cooked grains as the base, then layer the remaining ingredients on top.
Eat as is or pair with different sauces like sriracha, carrot ginger dressing, hot sauce, or any flavor of your choice! Have fun with it and enjoy!
---