Meet the kabocha squash, a sweet Japanese variety with a vibrant orange-yellow interior and thick green skin. It's heavy, it's hardy, and you may have never cooked one before. Never fear! In our new series we're deeming "Prep School," we'll explain how to prep, how to store, and how to cook the weird, the ugly, and even some of the most common fruits and veggies you might see in your box. It's never too late to learn how to cut an onion—or a misfit squash.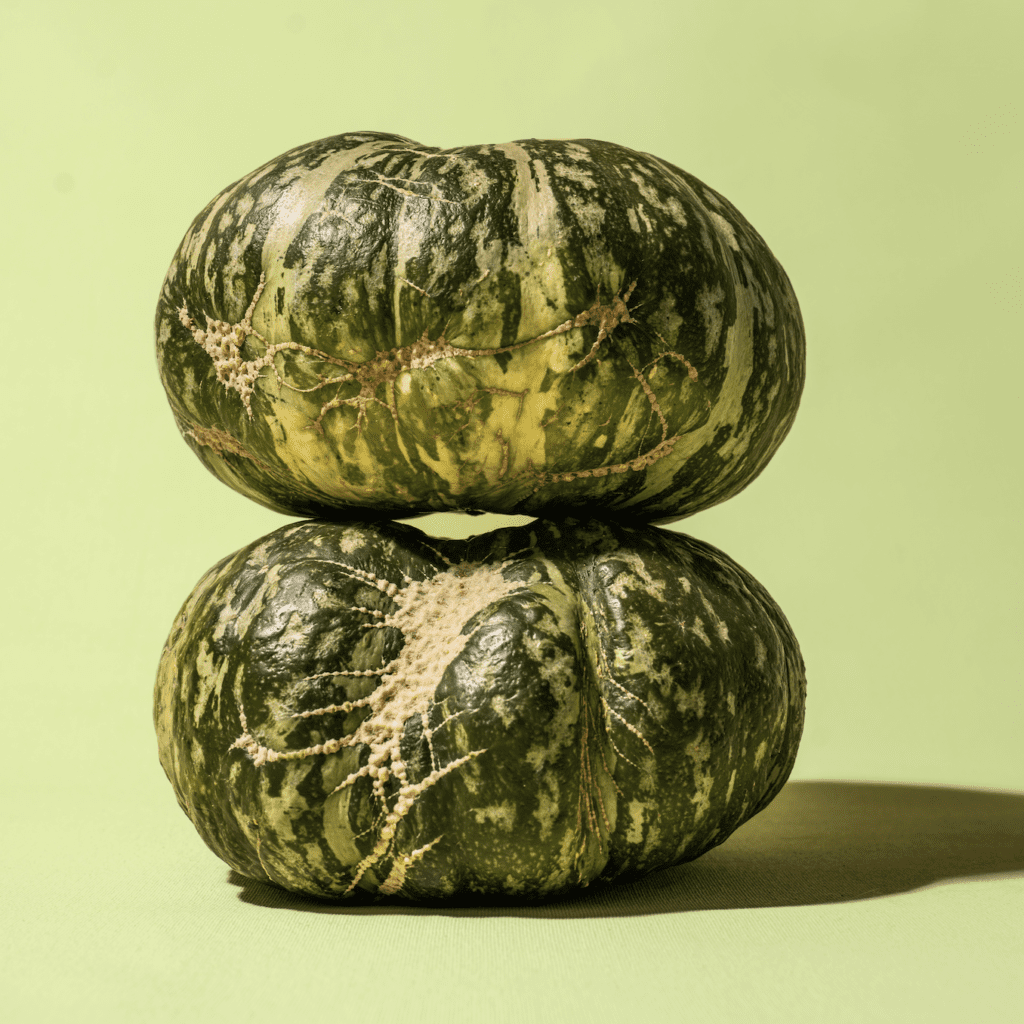 Watch now to learn how to cut, store, and cook the thick-skinned kabocha:
Need more inspiration? Here are our favorite, must-try squash recipes. The best part about kabocha is you can swap it in any dish that calls for a winter squash, so if a recipe calls for red kuri, butternut, acorn, dumpling, carnival, or even delicata, you can use the kabocha instead.
Kabocha is a Japanese squash after all! So it only makes sense to pair the sweet squash with savory soy sauce and nutty sesame seeds. Make it a full meal by adding it to rice and your favorite soy-glazed fish recipe.
Roast squash for nearly an hour in the oven to be rewarded with a sweet squash that almost melts in your mouth. Combine it with other ingredients for a hot soup that'll warm even the coldest of winter nights.
Though this recipe doesn't specifically call for kabocha squash the cooking method is the same. Scoop out seeds (compost or save to roast in the oven) and then stuff with savory sausage, tender greens, grains, and herbs for a filling all-in-one dinner.
Swap potato for squash in this sweet gnocchi recipe. What's more, it's gluten-free so if you're gluten-intolerant you can still enjoy this filling dish.
The spicy chunky dip is offset with lots of sweet squash. Don't forget the chips!
Roasting isn't the only way to enjoy squash! Steaming squash helps to retain its moisture so you're rewarded with a super soft bite that soaks up lots of flavor. Hence a salty-yet-sour sauce in the form of a ginger-soy dressing.
There's only one thing that can make winter squash even better: lots and lots of cheese. Thinly slice your kabocha and layer it with nutty Parmesan and crunchy bread crumbs for a simple side that'll quickly replace your go-to potato gratin.
This recipe calls for just 10 ingredients and can be prepared and enjoyed in under 30 minutes. Just substitute kabocha for acorn squash for a simple salad that you'll want to enjoy every night of the week.
There's nothing that gets our stomachs growling faster than a casserole. They're easy to make, only require one dish, and are super customizable based on whatever you have in your fridge. Add in hardy kabocha and lots of cheese, beans, and tortillas for a one-dish dinner that even the pickiest of eaters will love.
Swap out acorn for kabocha squash and stuff it with lots of seasonal mushrooms, herbs, garlic, and basically anything else you want for a flavorful dinner.
Instead of butternut squash, dice chunks of kabocha and follow the same recipe. You'll be rewarded with a sweet yet savory vegetarian-friendly taco.