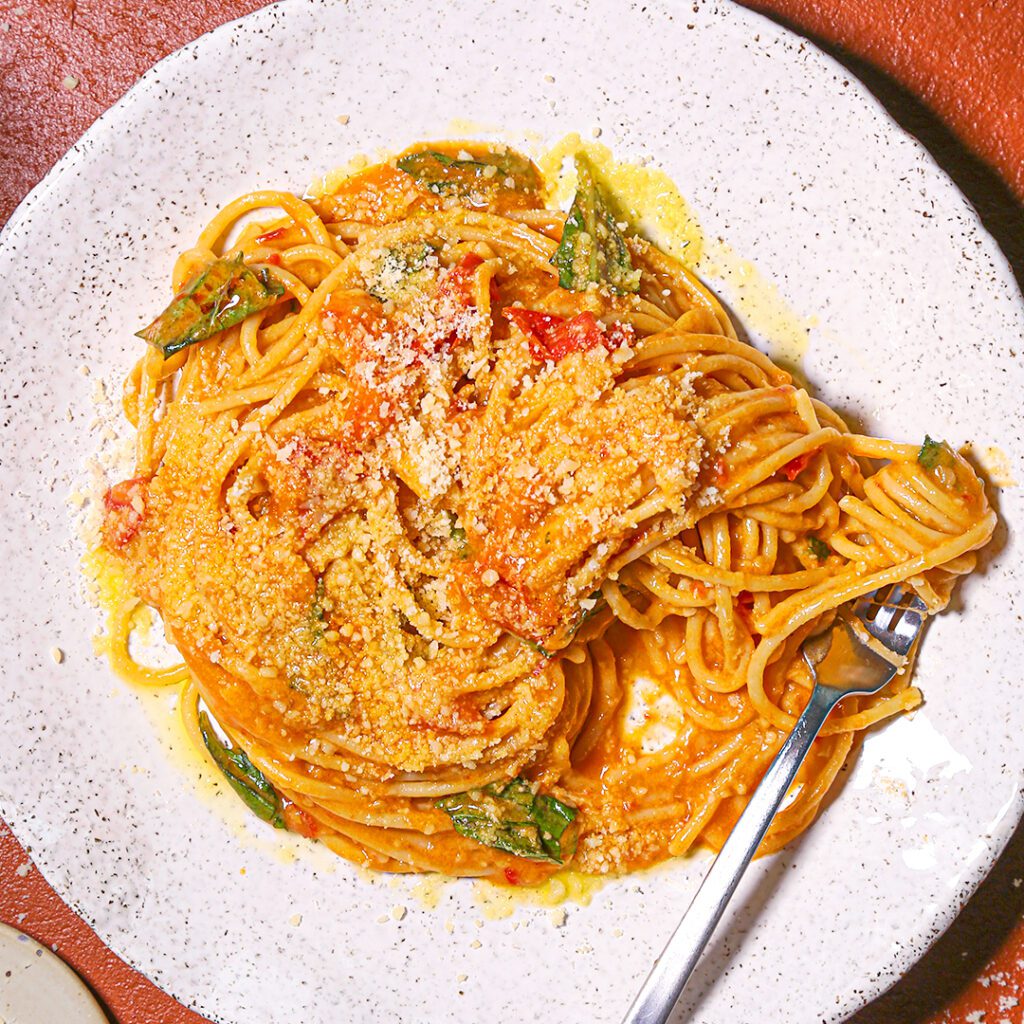 When your cherry tomatoes have gone just a little too soft to make it into a salad, they're perfect for this easy spaghetti pan sauce. And once combined with anchovies, basil, and just a little heat, it's hard to believe how much flavor you can get out of such little guys.
Get the recipe for Bobby Flay's Spaghetti with Cherry Tomatoes, Anchovies, and Basil:
Print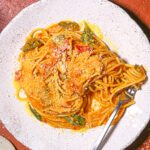 Bobby Flay's Spaghetti with Cherry Tomato Sauce
---
Kosher salt

¾

pound dried spaghetti

¼ cup

extra-virgin olive oil, plus more for garnish

1

pound cherry tomatoes (about

4 cups

), cut in half

6

garlic cloves, finely crushed into a paste

4

anchovy filets, drained and finely chopped

1¼ cups

Parmesan, grated, plus more for garnish

2 tablespoons

Calabrian chiles, chopped (more or less depending on desired level of heat)

¼ cup

fresh basil, torn, plus more for garnish
---
Instructions
Bring a large pot of water to a boil. Season the water generously with salt. Add the spaghetti and cook for 2 minutes less than directed on the package. While cooking, stir pasta occasionally to prevent sticking and to ensure an evenly cooked noodle. Reserve 1½ cups of pasta water, drain pasta well, and set aside.
Meanwhile in a large deep sauté pan, heat the olive oil over medium-high heat until it begins to shimmer. Add the tomatoes to the pan, season with salt and pepper and cook, allowing them to start to blister, release some of their juices into the olive oil, and get saucy, about 3 to 4 minutes. Once the tomatoes begin to soften, add the crushed garlic and anchovies to the pan, toss to incorporate and cook, about 2 minutes.
Add the cooked al dente spaghetti to the pan and toss with a pair of tongs. Using a ladle, add pasta water in small additions as needed and cook until the pasta is the desired consistency and doneness. At this point, turn off the heat, add the Parmesan and the Calabrian chiles and toss to coat. Stir in the basil and season with salt and pepper.
Transfer to serving bowl or divide among individual plates, garnish with additional basil, more Parmigiano, and a splash of extra-virgin olive oil.
---
Hungry for more? Try this: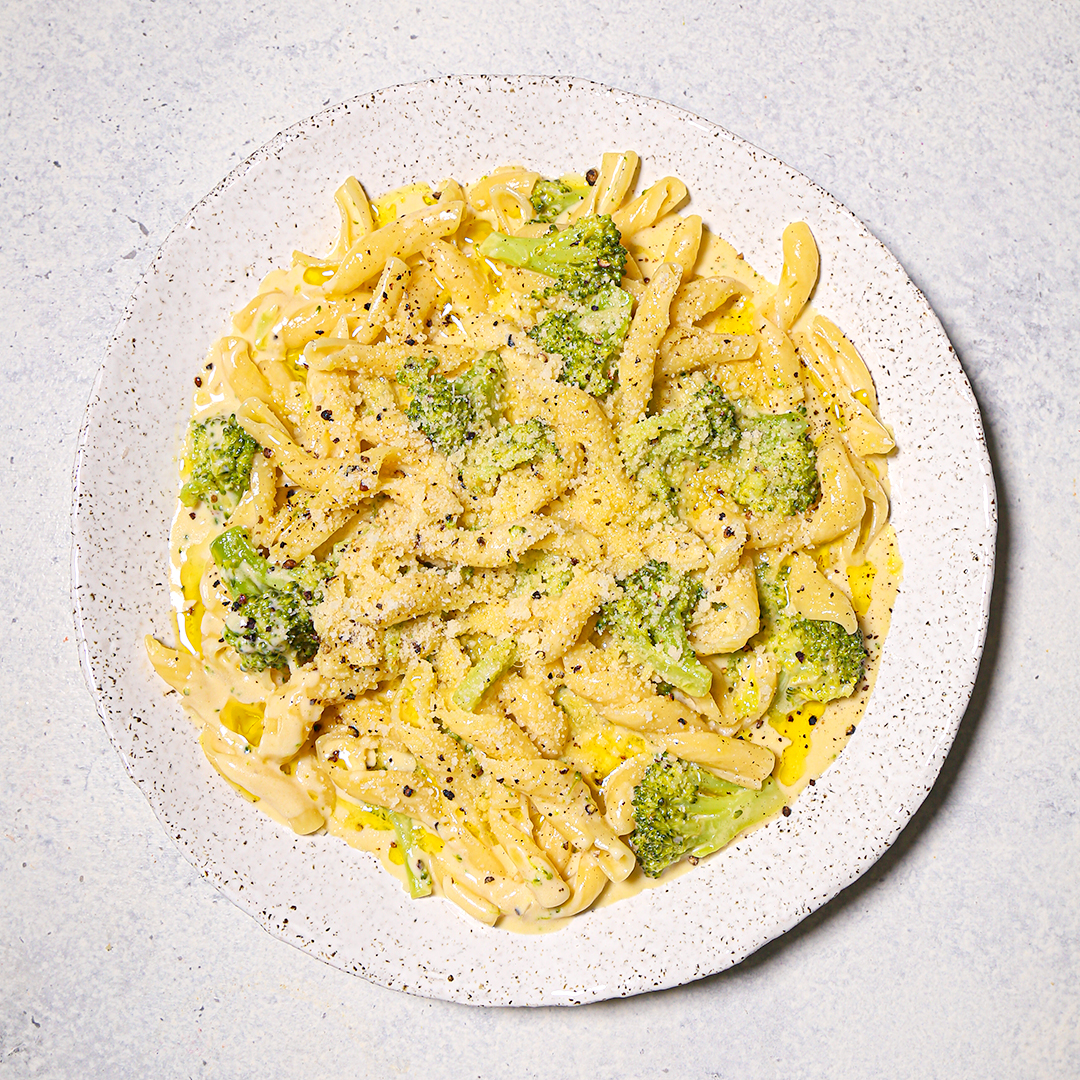 Mexican Street Corn Pasta Salad