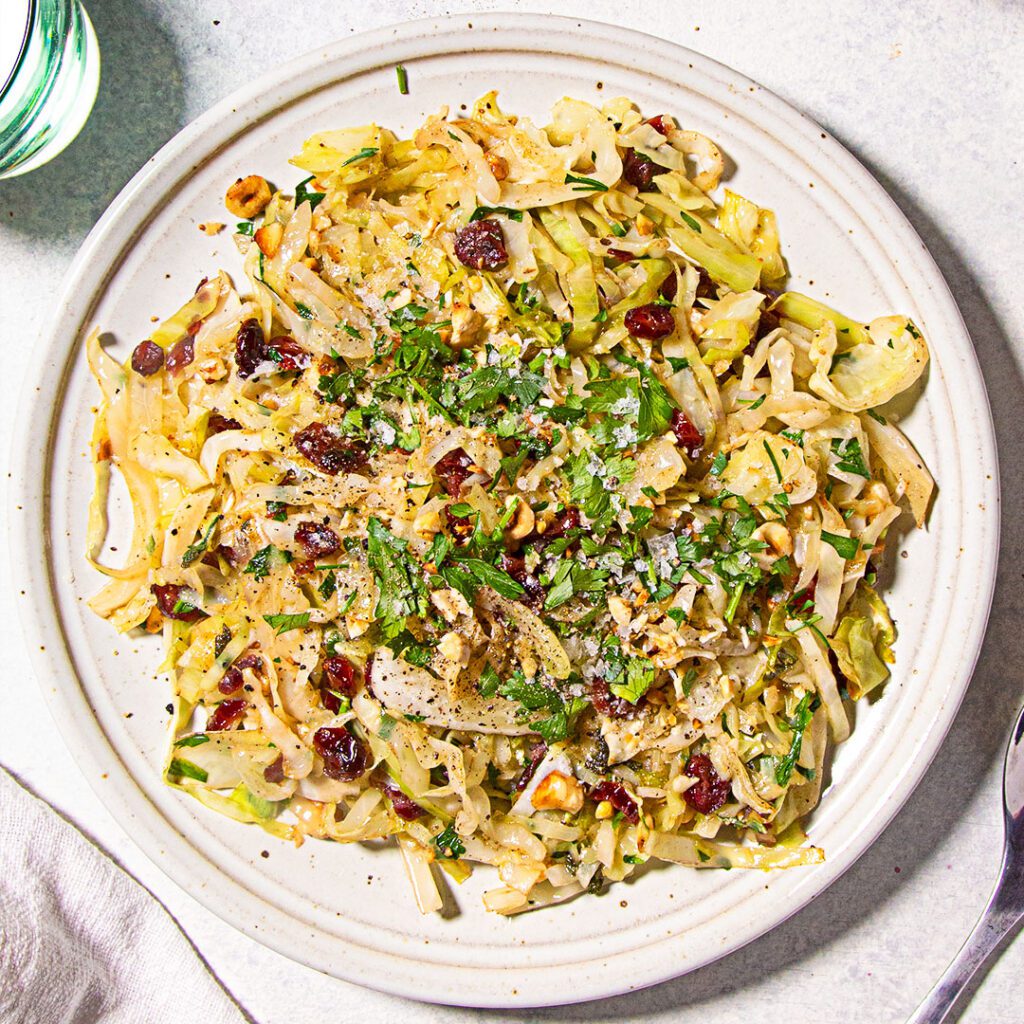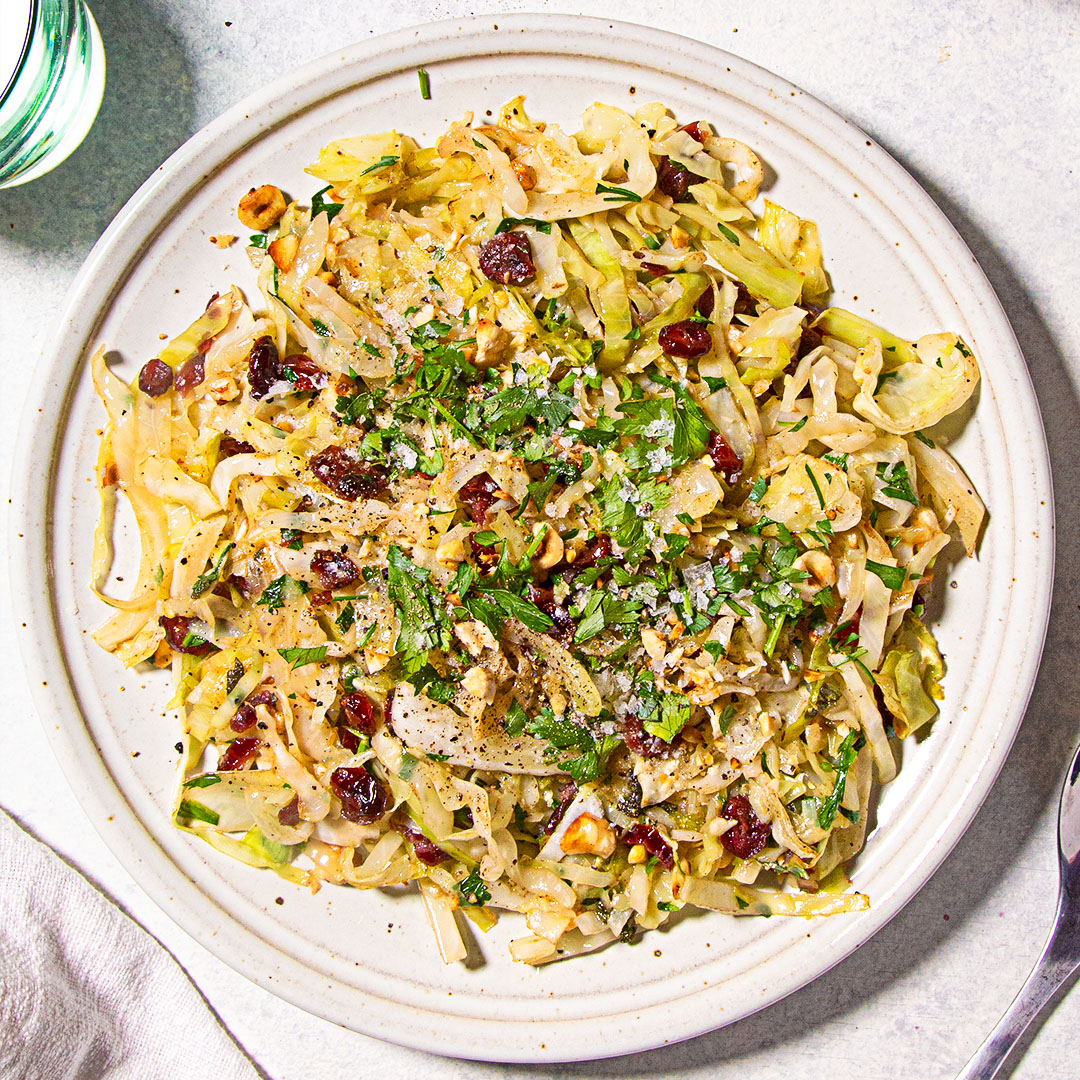 It's hard to compete for most-popular brassica when you're up against cauliflower and broccoli, so we asked chef-in-residence Bobby Flay to give under-loved cabbage the Bobby treatment.
Watch Bobby sauté cabbage in brown butter to delicious perfection:
And now give his very buttery, very crunchy, and very delicious side a try! 
Print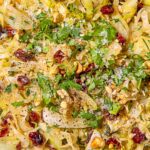 Bobby Flay's Brown Butter Green Cabbage with Sage, Currants, and Toasted Hazelnuts
---
1

stick unsalted butter

½

head green cabbage, thinly sliced

6

large sage leaves, roughly chopped
Kosher salt
Freshly ground black pepper

2 tablespoons

fresh parsley, chopped

¼ cup

toasted hazelnuts, roughly chopped

2 tablespoons

dried currants, rehydrated in warm water and drained well
---
Instructions
Heat the butter in a small saucepan over medium heat. Cook until the butter is completely melted and the milk solids have turned golden brown, about 7-10 minutes. 
Add the browned butter to a large sauté pan over medium heat. Once the butter begins to foam and sizzle, add the sage to the pan and swirl the butter around to coat.  
Add the cabbage to the butter and sage, and season with salt and pepper. Mix occasionally to fully coat and help cabbage to "melt." Cook until the cabbage is wilted yet tender, about 5 minutes. Remove from the heat.
Stir in the parsley, hazelnuts, and currants, tossing to combine. Serve warm.
---
Do your online grocery shopping with Misfits Market. Sign up now!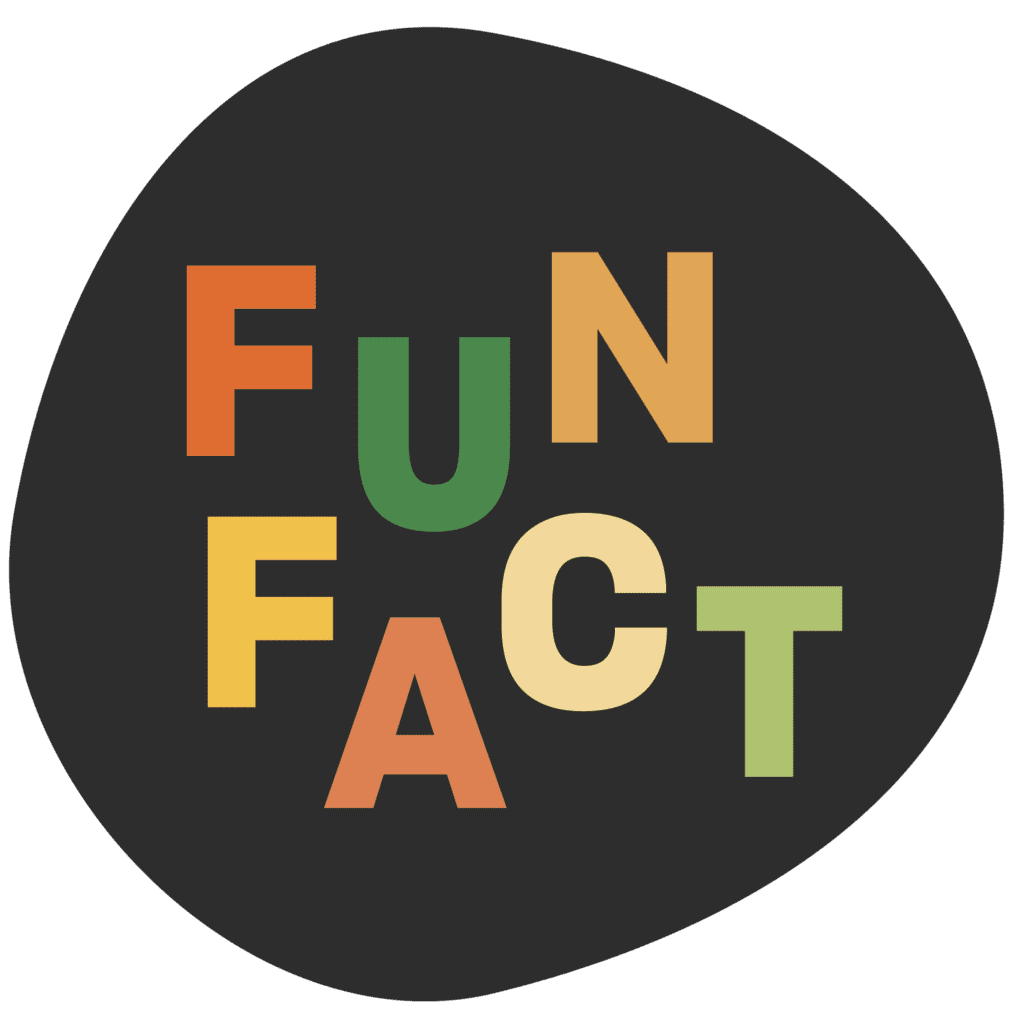 What's the difference between brown butter and regular butter?
Brown butter is a delicious add-in to mashed potatoes, vegetables, and even sweet treats. The only catch is that you have to make it yourself: Brown butter is just butter that's been browned. To make it, turn your stove on to medium heat and place your desired amount of butter into a pan. After the butter has melted, swirl it around every now and then and wait for it to begin to foam. After 5 to 10 minutes, the butter will slowly begin to turn light brown and smell nutty. At this point, you'll want to quickly remove it from the heat since it can easily burn. When you remove it from the stove, don't forget to scrape the bottom of the pan to remove the delicious brown bits for extra flavor.