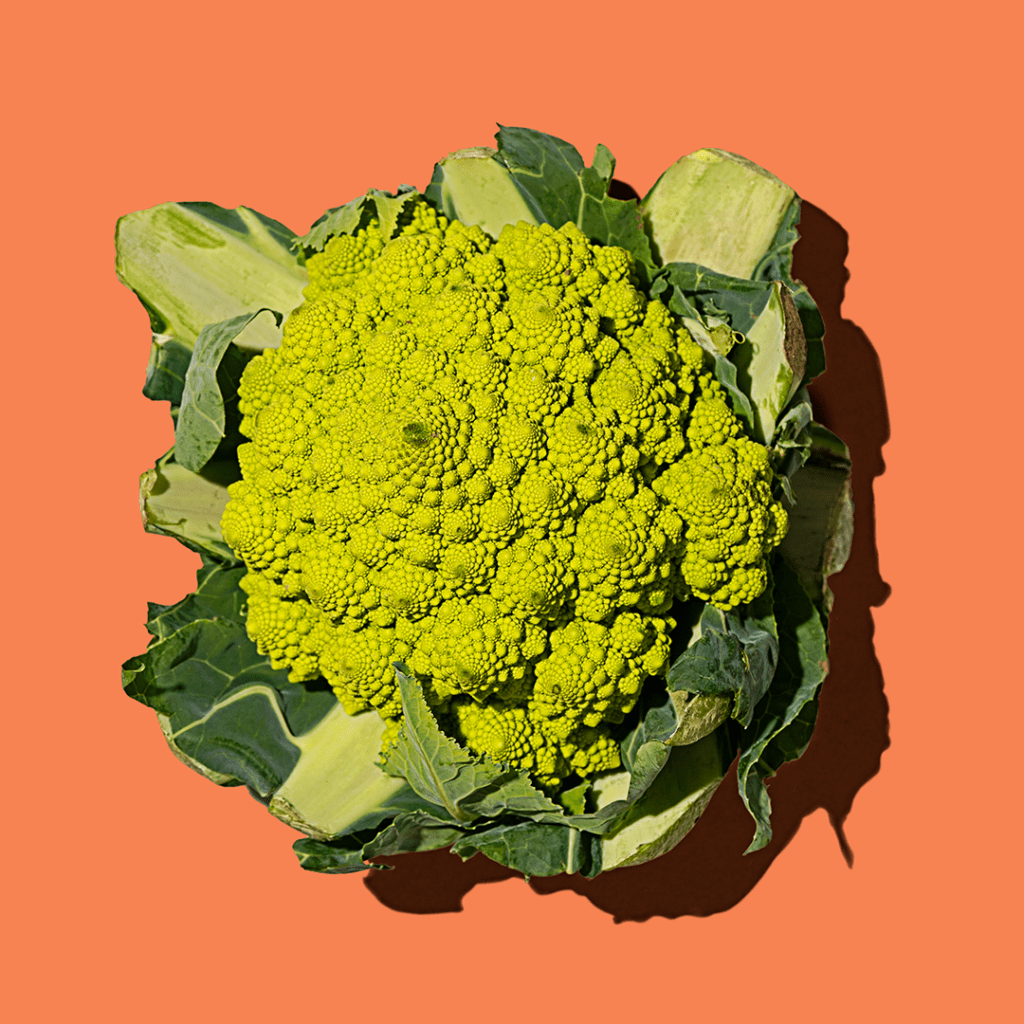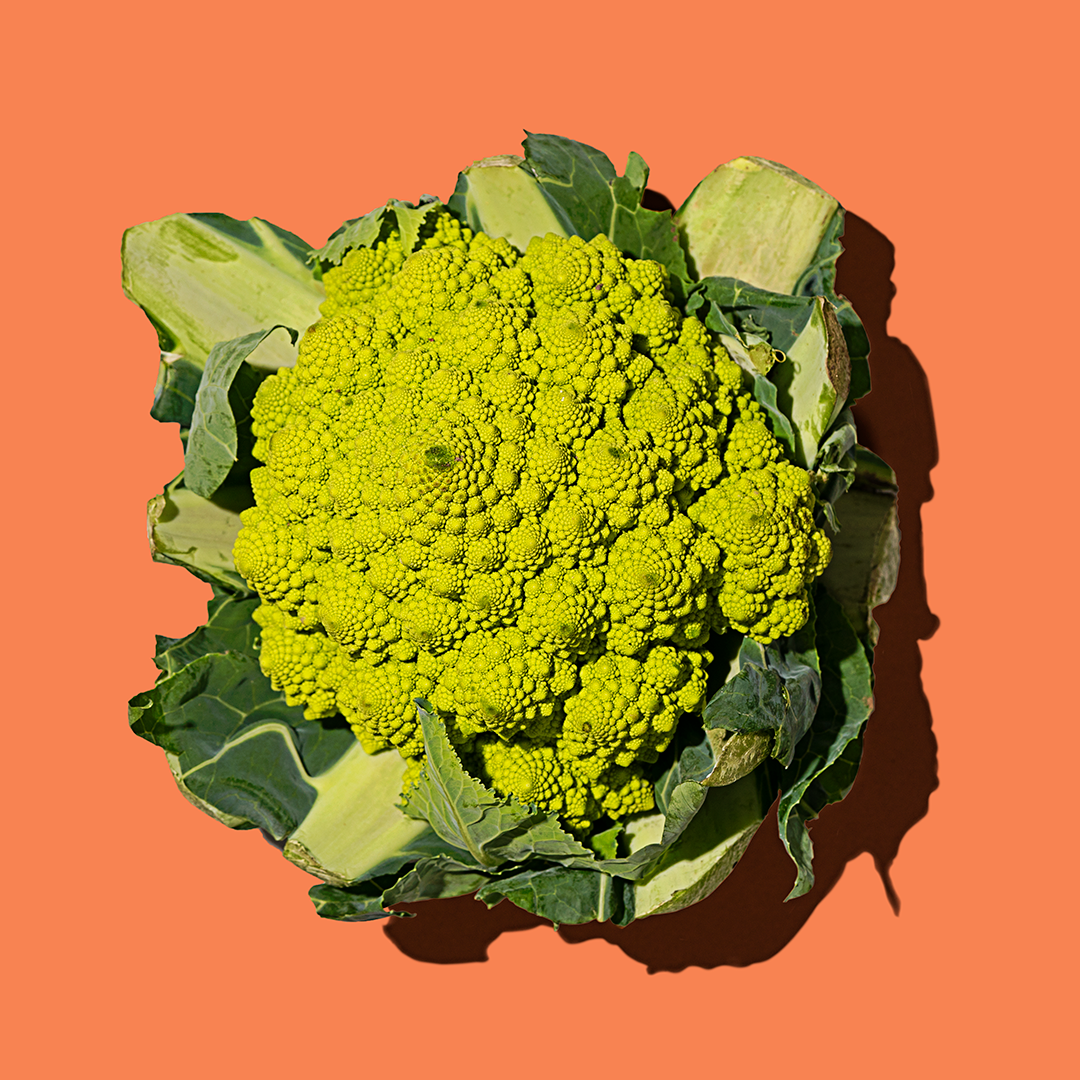 Romanesco cauliflower, also known as Roman cauliflower or romanesco broccoli, is one of the most artistic vegetables we've ever encountered. With an approximated fractal design, each bud in the spiral veggie is composed of a series of smaller spirals. Romanesco is very similar to cauliflower in both texture and taste, though it is a bit nuttier and earthier in flavor. While roasting is a great go-to way to cook this beauty, we have 10 knockout recipes for you to try—if you're lucky enough to get your hands on one.
Cooking romanesco just a little bit longer helps it to surpass its natural sweetness to bring out a more savory flavor. The now-savory veggie pairs perfectly with classic Italian flavors in this lasagne recipe.
The nutty taste of romanesco brings out the flavors and colors of the cheesy carrot dough in this fun recipe. It's also an interesting way to get your kids to eat their veggies. A win-win in our book!
We adore this recipe from Le Petit Eats. Not only is this creamy soup vegan and gluten-free, but the star of the show—romanesco—makes it a beautiful light green. Add a sprinkle of granola on top to give it a nice crunch.
You can't go wrong with roasting romanesco. Adding pasta and lemon to the mix makes for an excellent easy mid-week dinner.
It's only natural to pair a veggie and a dish native to Italy together. While risotto can sound intimidating, this vegetarian recipe is easy to follow and can be ready to eat in half an hour.
The combination of the crunchy hazelnuts and the tender romanesco make this a great side dish. Don't forget to add the lemon at the end to make the flavors pop!
Have some romanesco cauliflower left over? Why not add it to this quick and easy quiche to be a perfect addition to breakfast, lunch, or dinner.
You heard us right! Romanesco cauliflower only enhances this cardamon and lemon cookie recipe. Who knew this funky-looking veggie could be made into such a guilty pleasure?
Sometimes you need a different yet straightforward breakfast alternative to spice up your routine. Romanesco livens up the dish to something new and unique.