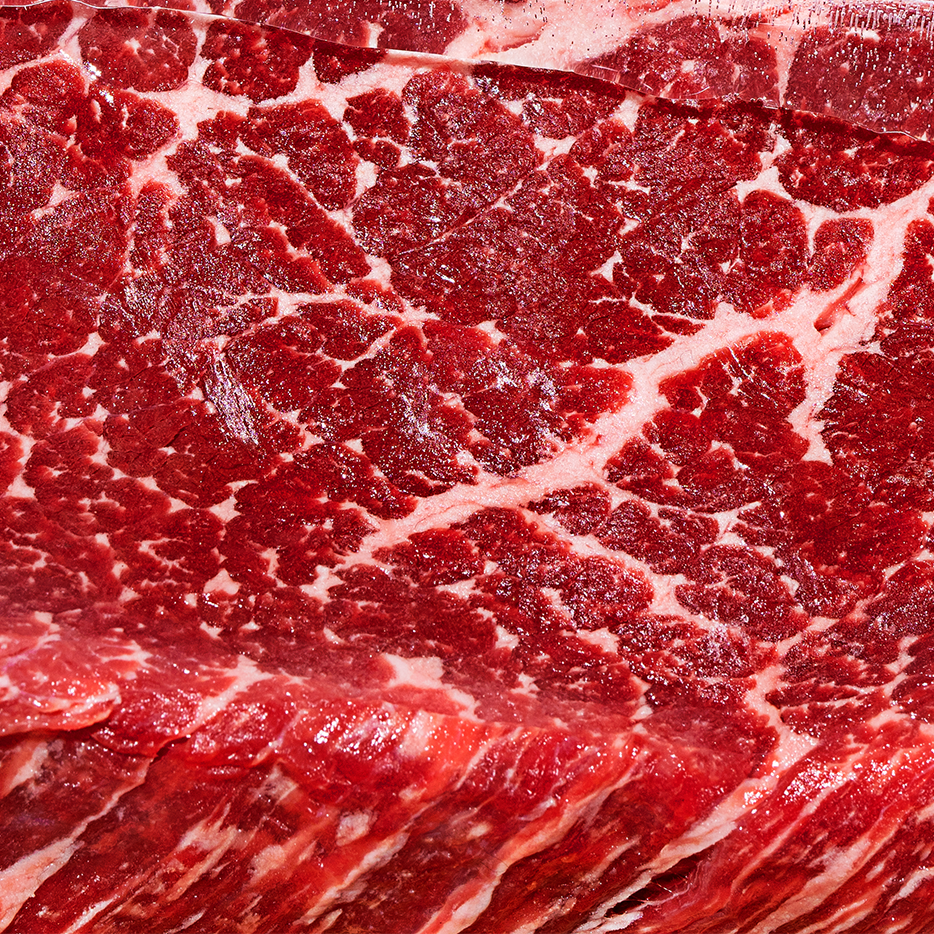 Now that we're offering high-quality meats and seafood, you might be scratching your head when it comes to some of the terms commonly seen on protein labels. The truth is that descriptors like free-range, grass-fed, and organic are sometimes pretty loosely defined. We've put together this handy guide to help you discover what they really mean and what makes each attribute of quality proteins a little different.
Grass-Finished
Throughout their entire lives, grass-finished animals solely eat grass and other forage (like plant leaves and stems) and have constant access to graze on pasture.
Grass-Fed
Grass-fed animals start out eating grass and other forage, but often (not always) are fed grains and other supplemental feed toward the end of their growth in order to gain weight. Producers must receive USDA approval for their meat—often beef—to carry the grass-fed label, but this doesn't always mean the animal solely had a grass-fed diet its entire life.
Non-GMO
This certification indicates that the animal's diet is free of any genetically-modified ingredients. Their feed (think: grains, corn, soybeans, and/or forage) has not been genetically modified.
Free-Range
Free-range usually pertains to poultry and indicates that the bird had at-will access to the outdoors throughout its life. (Free-roaming access can pose a risk to the animal—such as predators and harsh weather—which is why free-range birds are sometimes priced higher than confined birds.)
Wild-Caught
Fish and other seafood that have been sourced from its natural habitat—caught directly from a river, lake, or ocean. Wild-caught seafood, especially shellfish (like mussels) and smaller fish (like cod) are proteins that typically have a lower environmental impact, as measured in terms of energy use and emissions.
Responsibly Farmed
Fish with this label are farm-raised using sustainable practices such as catching fish using fine mesh cages, monitoring the water for nutrients and oxygen levels, and more. This helps to promote the long-term sustainability of native ecosystems and local communities.
Organic
The animal was fed an organic diet—like organic and non-GMO greens and grains—raised on organic land, and was provided with year-round outdoor access. (For land to be considered organic, it must be free of synthetic pesticides and fertilizers for at least three years.)
Raised Without Antibiotics and Hormones
During its life, the animal never received antibiotics or artificial hormones. This is to fight against antibiotic resistance in both animals and humans. This label most often applies to beef since the USDA prohibits the use of hormones when raising poultry and pork.
Sources
Grass-Fed and Grass-Finished: USDA, Animal Welfare Institute, Verde Farms
Non-GMO: Non-GMO Project
Free-Range: USDA
Wild-Caught: Colorado State University, Environmental Defense Fund
Responsibly farmed: Marine Stewardship Council
Organic: Environmental Working Group
Raised without antibiotics or hormones: NSF International, Consumer Reports