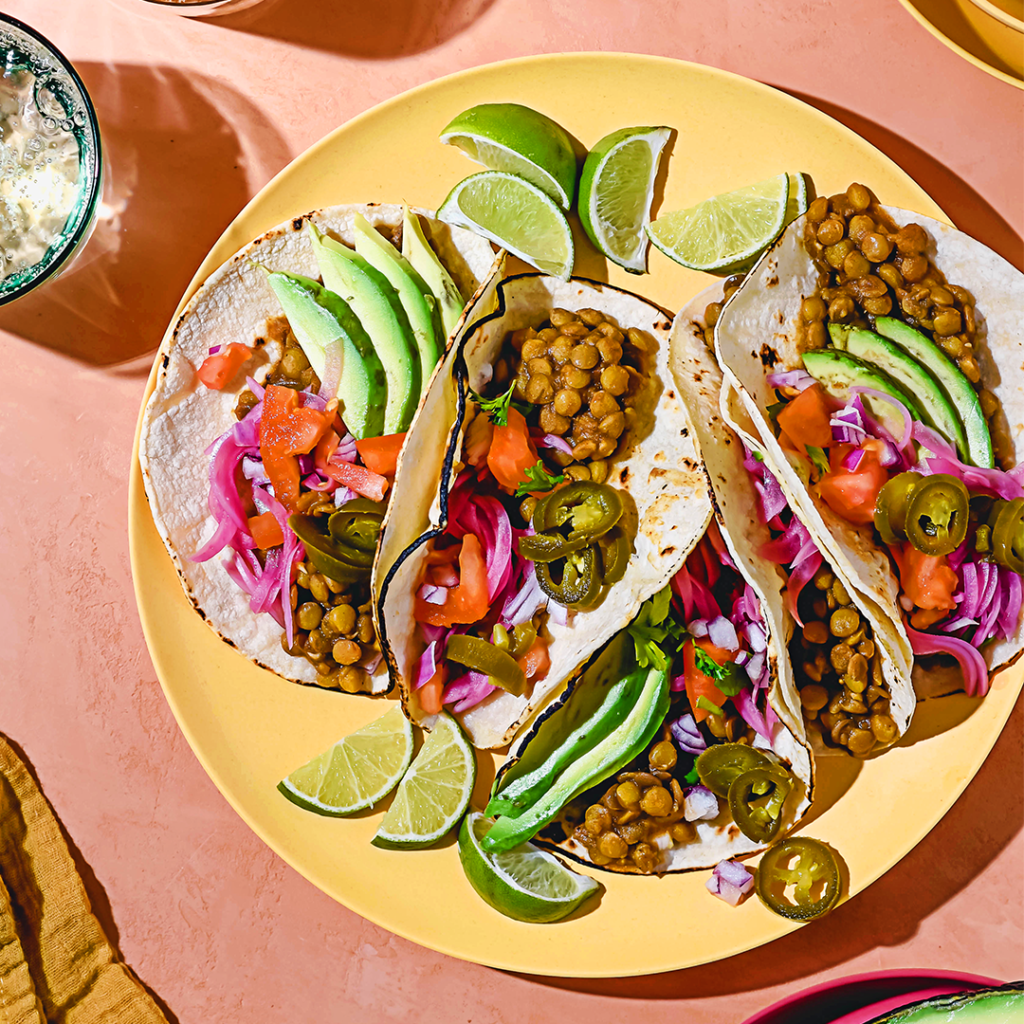 Got a box of Misfits Market? Then you've got everything you need for a delicious taco night. Tacos are possibly one of our favorite meals of the week—and for good reason. The combinations are essentially endless, they're easy to make, and they're incredibly satisfying. Plus, not all tacos need beef. We've got a handful of fish-filled and vegetarian and vegan-friendly recipes, too.
Keep reading for our eight favorite drool-worthy tacos:
This vegan-friendly take on classic chorizo is simple to prep as a filling for your next taco night, and it makes use of that tucked away bag of dried lentils, plus a lot of fresh produce from your Misfits Market box.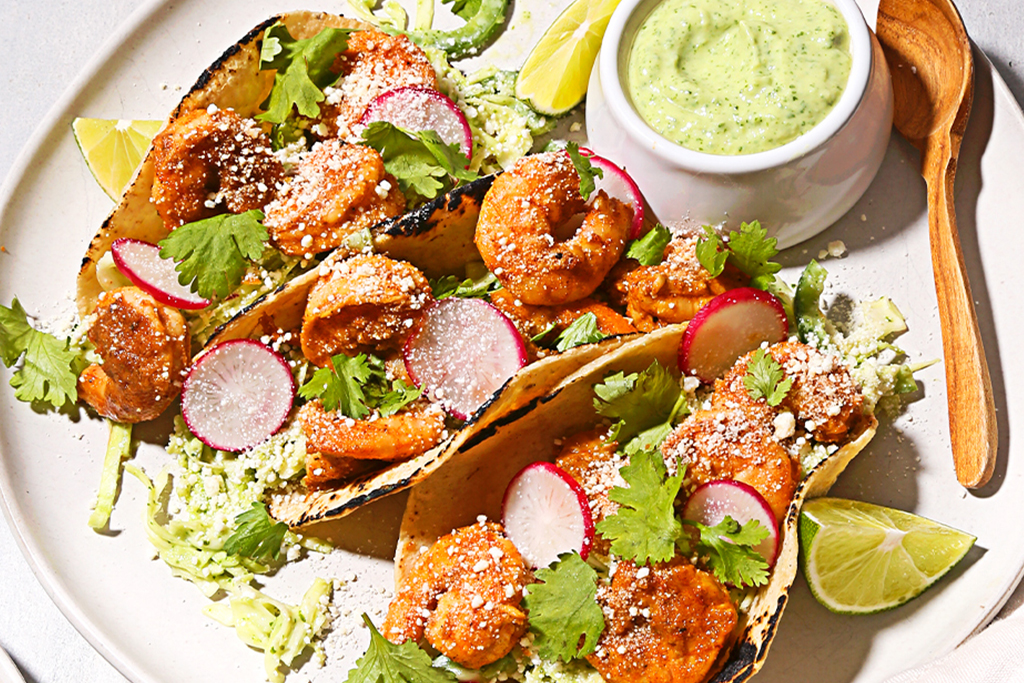 The best part about this filling taco is essentially every part can be made separately and used in other recipes. The decadent avocado cream sauce, crunchy cabbage slaw (great for a simple side!), even the pan-seared, spiced shrimp would be just as delicious in a sandwich or on a salad.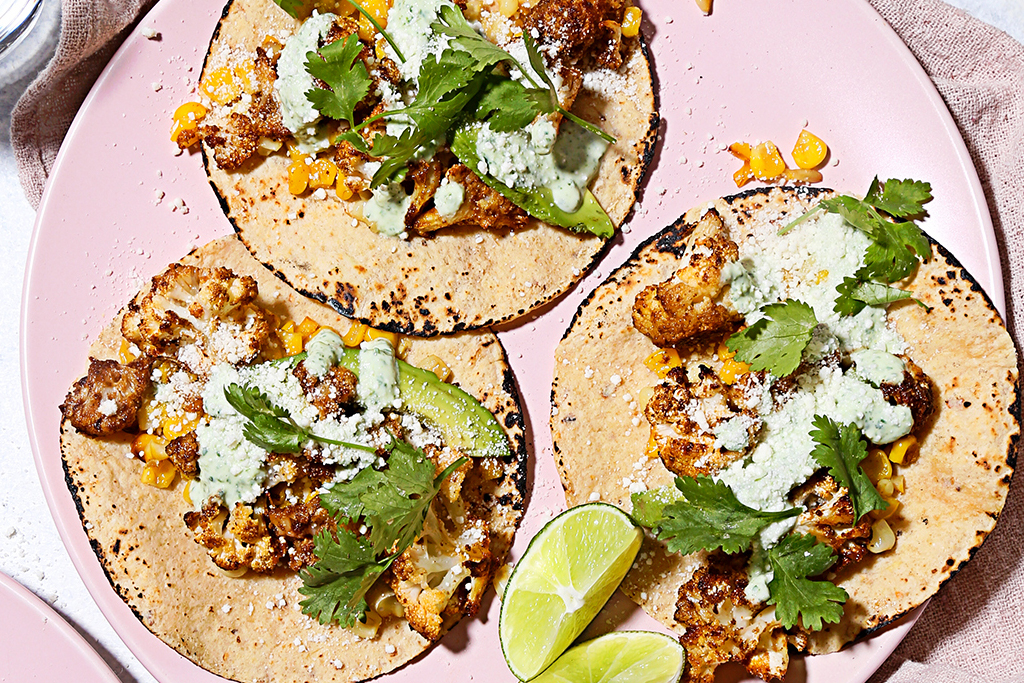 We combined chipotle-dusted cauliflower with end-of-the-season corn and a tangy cilantro-lime crema for a plant-forward spin on classic tacos. Plus, it uses herbs and other ingredients you already have in your box, like limes and avocado.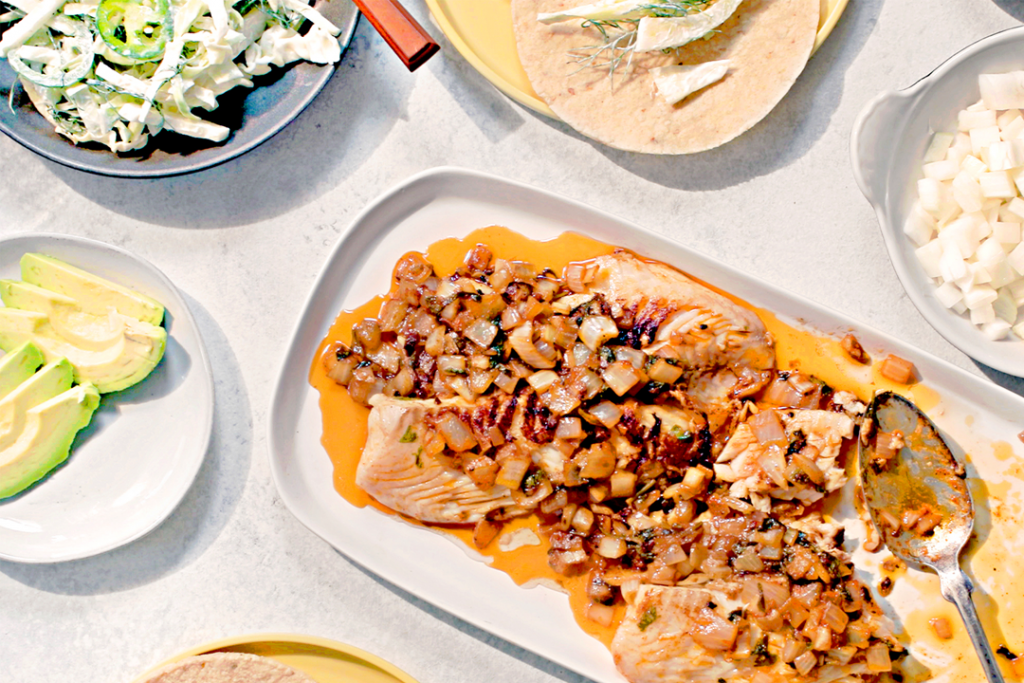 Try pairing citrus-marinated flaky white fish (tilapia, hake, or cod) with a tangy slaw full of crunchy fennel and cabbage—two veggies that definitely deserve a spot on your plate more often. Then, make these tacos your own by adding freshly sliced avocado, a squeeze of lime juice, and maybe just a dash of hot sauce.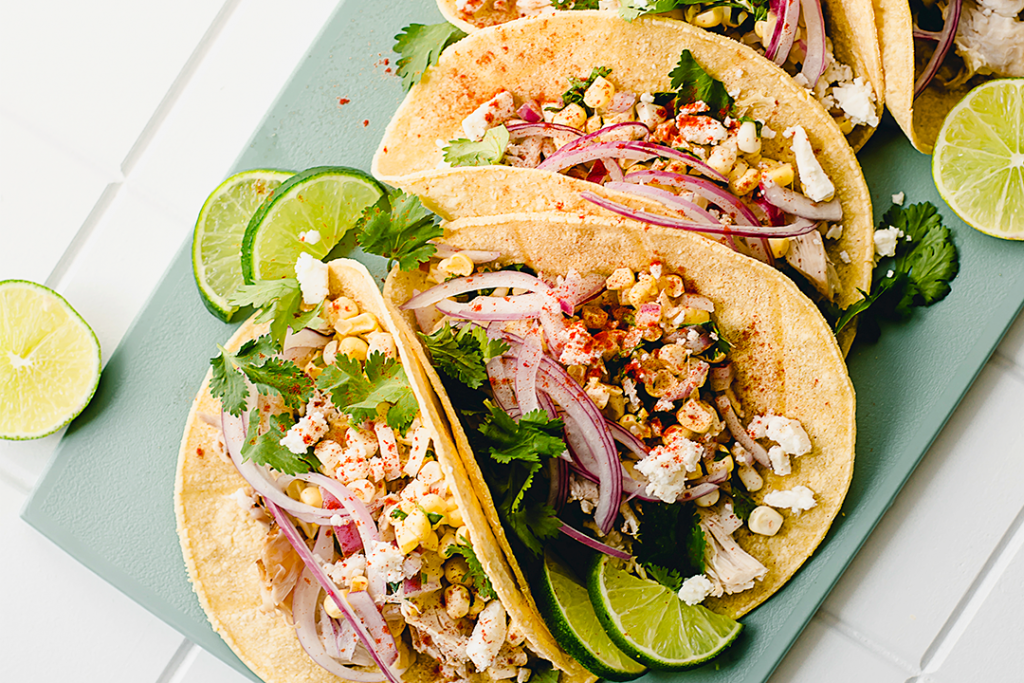 When we can get our hands on fresh, late-summer corn, we like to whip up these veggie tacos. They're no-frills and easy to throw together when we're strapped for time. The red onion and spicy jalapeño garnish provide a punchy contrast to the sweetness from the corn.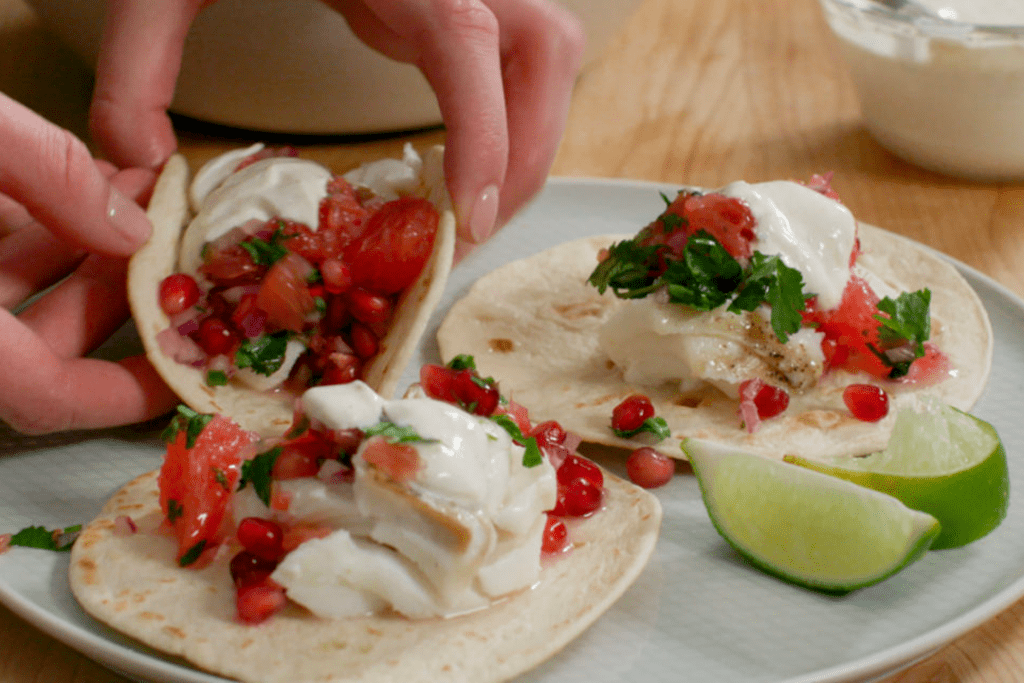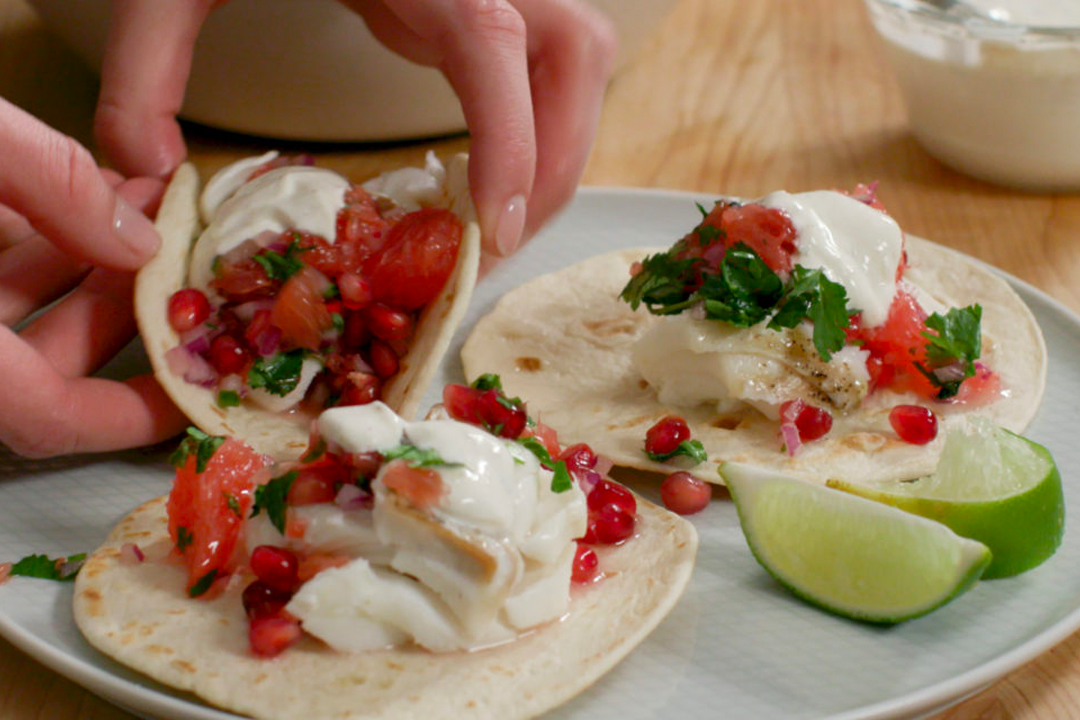 We're mixing up a couple different types of fruit with some of the usual suspects—cilantro, red onion, jalapeño—for a delightfully different approach to fresh salsa. Top it on fish tacos, or eat it by the spoonful. We won't judge.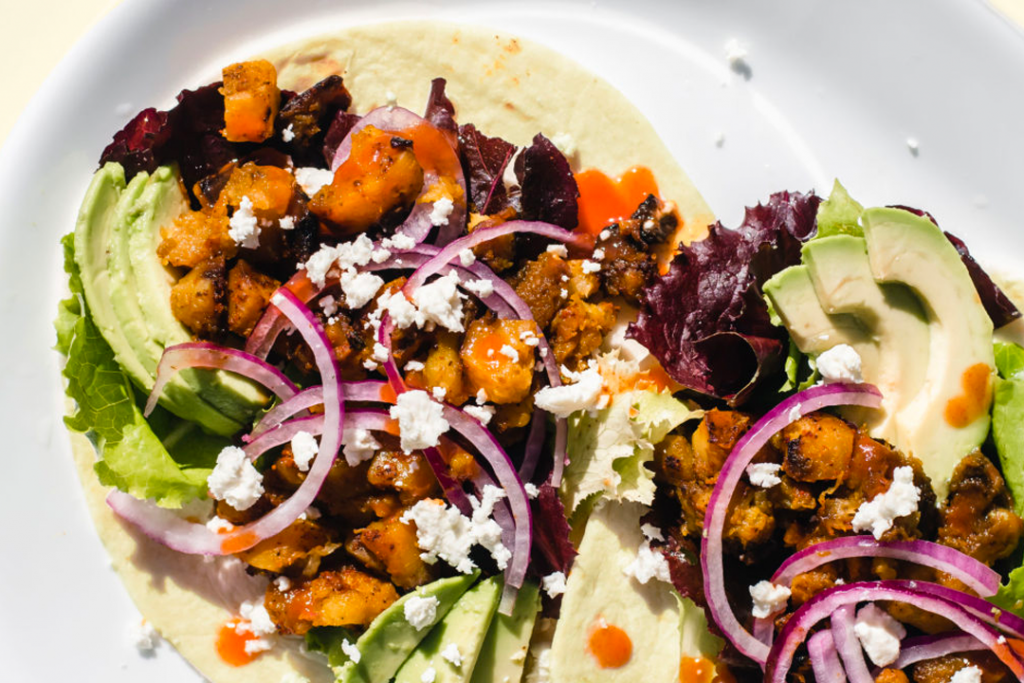 Pair sweet squash with creamy avocado and nutty Mexican cheese for a veggie-forward twist on your classic taco. And if you don't have squash on hand, substitute in other hearty veggies like cauliflower or even canned chickpeas.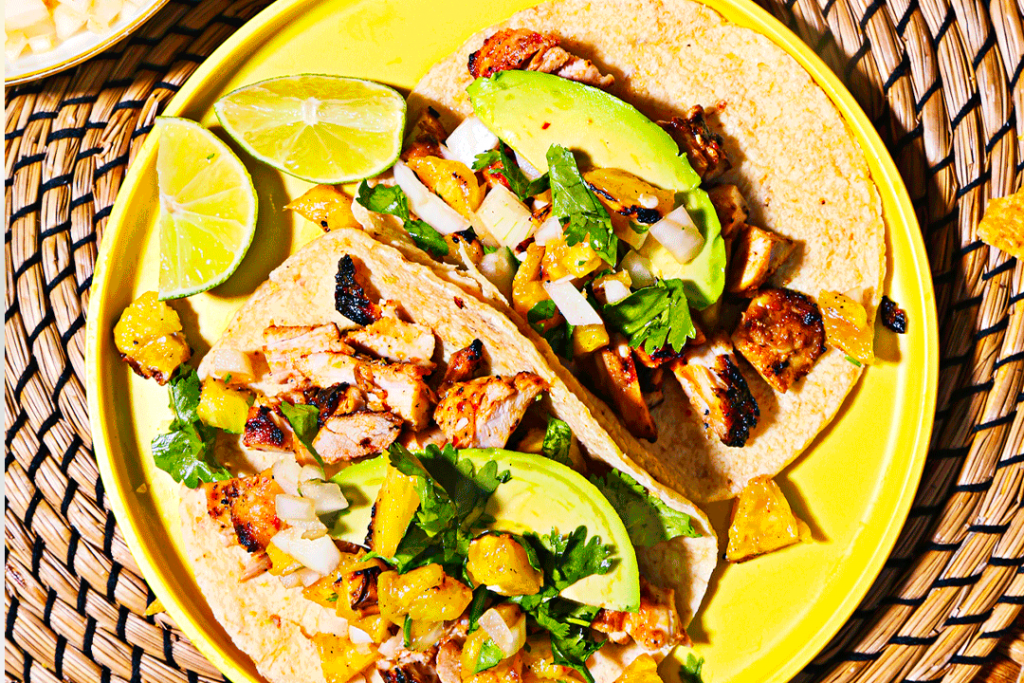 If you're looking for a way to shake up your taco game the next time a craving hits, we've got a sweet-meets-smoky recipe that pairs juicy grilled chicken with a charred pineapple salsa. Top your tacos off with a few extras like cilantro and sliced avocado and dig in.