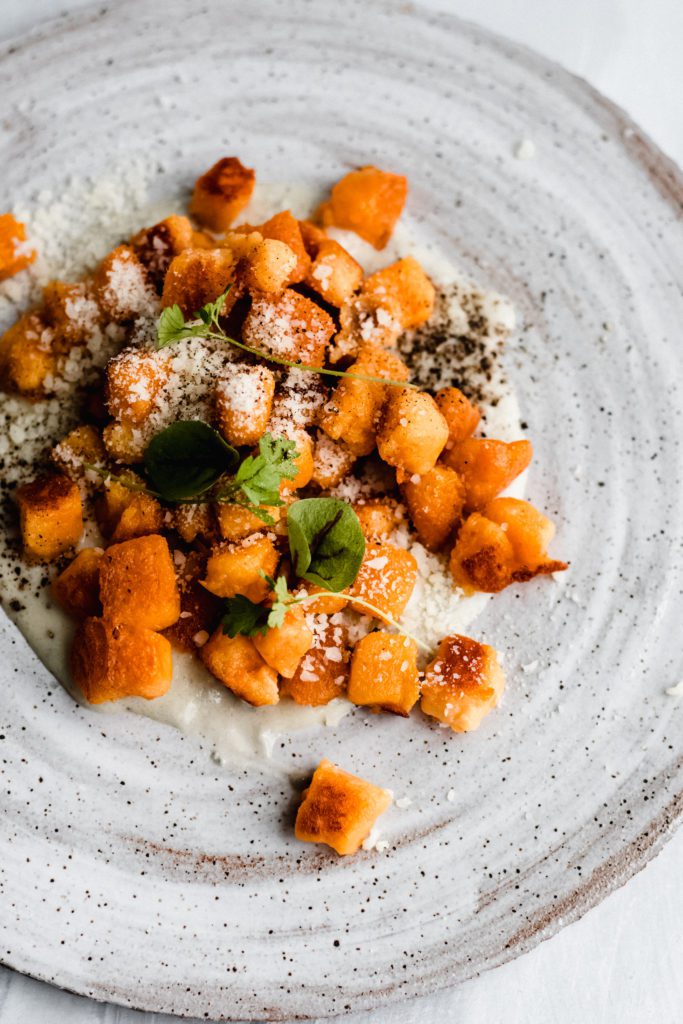 These melt-in-your-mouth Misfits sweet potato gnocchi are the real deal. Perfect for date night, week nights, or really ANY night, there's never a bad time to whip up these homemade golden pillows of heaven!
Print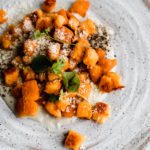 ---
Description
Gnocchi are best when served crispy and topped with freshly-shaved Parmesan cheese. Simply toss with melted butter after cooking or coat with the sauce of your choice. We're partial to sage brown butter with this sweet potato version!
---
1

large sweet potato

1/2 cup

whole-milk ricotta

1/4 cup

Parmesan, plus extra for topping,

1 1/4 cup

pasta flour (or all-purpose flour) 

¼ cup

of olive oil (or any cooking oil)

6 tablespoons

butter, divided; 3 tablespoons of the butter should be melted

1

–

2

cups sauce of your choice
Salt and pepper to taste
---
Instructions
Preheat the oven to 450°F.
Poke fork holes all over the sweet potato, then transfer to a lined baking sheet and bake for 30 minutes. Flip the potato and bake for an additional 30 minutes, or until potato is soft throughout. Remove from oven and let cool.
Remove the skin, then place the flesh into a large mixing bowl along with the ricotta, Parmesan cheese, and flour.
Mix until a dough forms. It should be soft but not incredibly tacky.
Roll out dough to approximately 1/4" thickness. Cut dough into 3/4" strips, then cut the strips into small, bite-sized squares—about 3/4" x 3/4" or 1″ x 1″ for a fluffier bite. Roll the individual squares into a small tube-shape bites, then score lightly with the back of a fork. If you have a gnocchi board, you can dust the board with flour and roll the pieces against it with your thumb to create a pattern.
Bring a large pot of salted water to a rolling boil and add the oil.
Transfer the pieces directly to the pot and let it return to a boil. The gnocchi will float to the top when fully cooked, about 3-5 minutes.
Strain cooked gnocchi from the water and toss in a bowl with the 3 tablespoons of melted butter to prevent sticking and add flavor.
Add the remaining 3 tablespoons of butter to a large, shallow nonstick pan and heat over medium heat until melted. Add the gnocchi and cook until golden on two sides, about 3 minutes per side.
Warm sauce in separate small saucepan, and either coat the newly-crisped gnocchi and plate, or create a little pool of sauce on a plate and place the gnocchi on top. Sprinkle with Parmesan to taste and enjoy!
---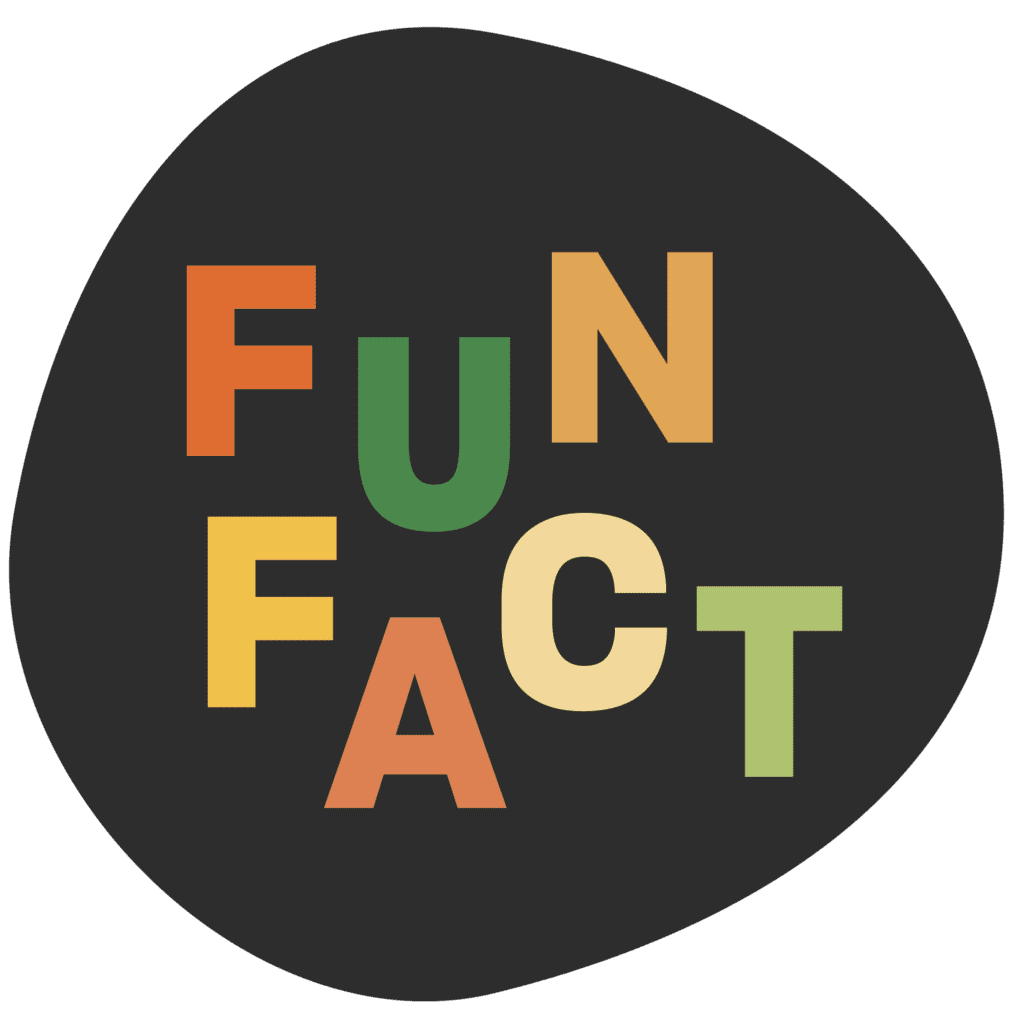 What are three types of gnocchi?
The three most common types of gnocchi are Gnocchi di Patate, Gnocchi alla Romana, and Gnocchi Parisienne. Gnocchi di Patate, or potato gnocchi, is shaped like pillows and made by combining egg, potato, and flour. It is the most common kind of gnocchi around the world. Gnocchi alla Romana is the Roman version, which is made by boiling semolina in milk or water, spreading it onto a baking sheet to cool, and then cutting it into round disks. Finally, Gnocchi Parisienne is a French take on gnocchi that is made using flour, egg, and water. This mixture is then piped and cut into a pot of boiling water. Gnocchi is a versatile dish that can be served with a wide variety of sauces, cheeses, and vegetables.