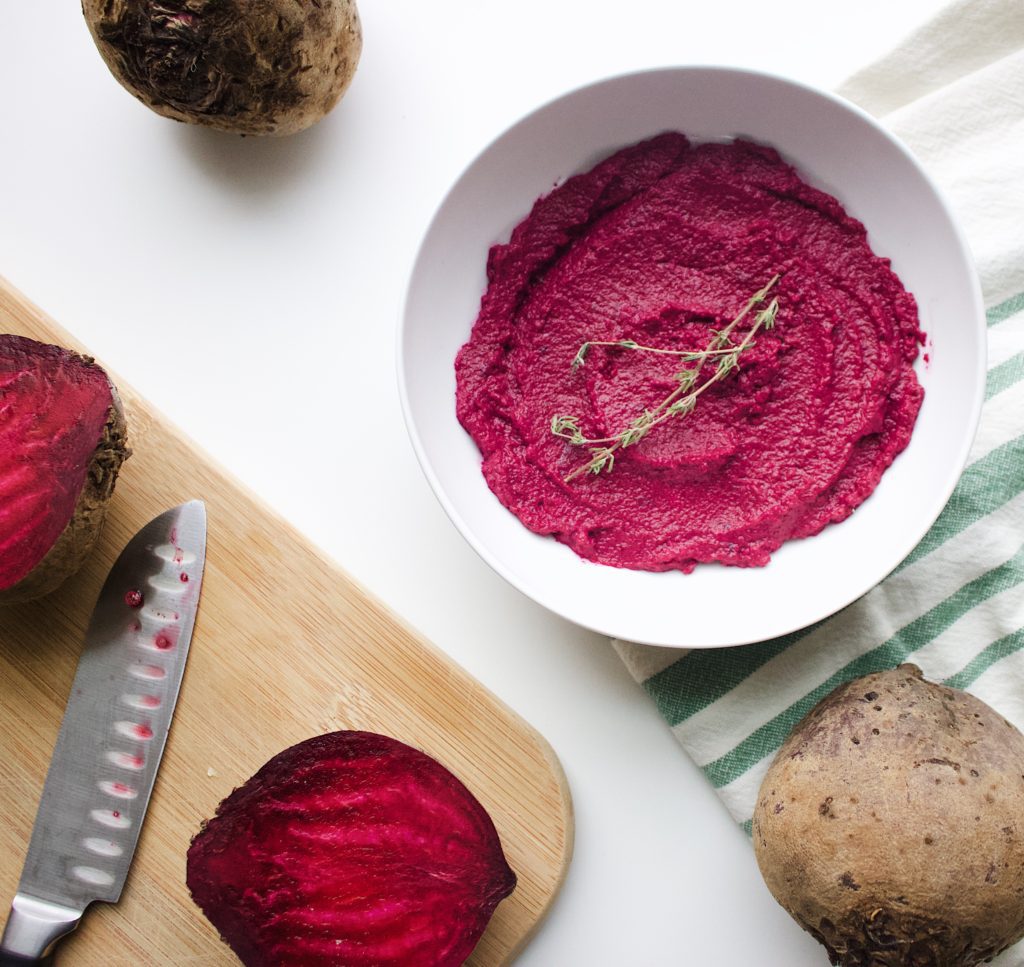 What is it about beets that give them a bit of a bad rap? Maybe it's their brown, knobby exterior that reminds people of the earth they came from. Or perhaps it's that most people have only tasted the droopy canned version if they've had any experience at all with beets. Despite their odd outsides, we believe beets add beauty to a dish like Beet Hummus.
With just a little knife work and some roasting, you'll find that fresh beets are not only gorgeous inside but they're a pretty amazing root veggie. Loaded with fiber, vitamin C, magnesium, and folate, they impart a subtly sweet flavor to any dish they touch.
That makes beets an ideal partner for hummus, which can sometimes take on a bit of a bitter tinge if you use canned chickpeas as most people do. Roasting the beets brings this crowd-pleasing dip a caramelized note, not to mention a brilliant hue.
Print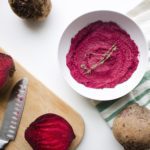 Roasted Beet Hummus
---
Description
The perfect accompaniment to fresh veggies or pita chips, this ruby-toned dip is a stunner at parties.
---
1

small roasted beet

1

15-ounce can cooked chickpeas

1

large lemon (zested)

1/2

large lemon (juiced)

1

healthy pinch of salt and black pepper

2

large cloves garlic

2 tablespoons

of tahini

1/4 cup

extra-virgin olive oil
---
Instructions
Preheat the oven to 400°F.




Wrap each beet in aluminum foil and roast them for 1-2 hours or until soft and tender.




Cool beets completely, then peel and quarter. Place in a food processor and blend until only small bits remain.




Add remaining ingredients except for olive oil and blend until smooth.




Drizzle in olive oil as the hummus is mixing.




Taste and adjust seasonings as needed, adding more salt, lemon juice, or olive oil if needed. If it's too thick, add a bit of water.
---
Notes
Keeps in the fridge for up to a week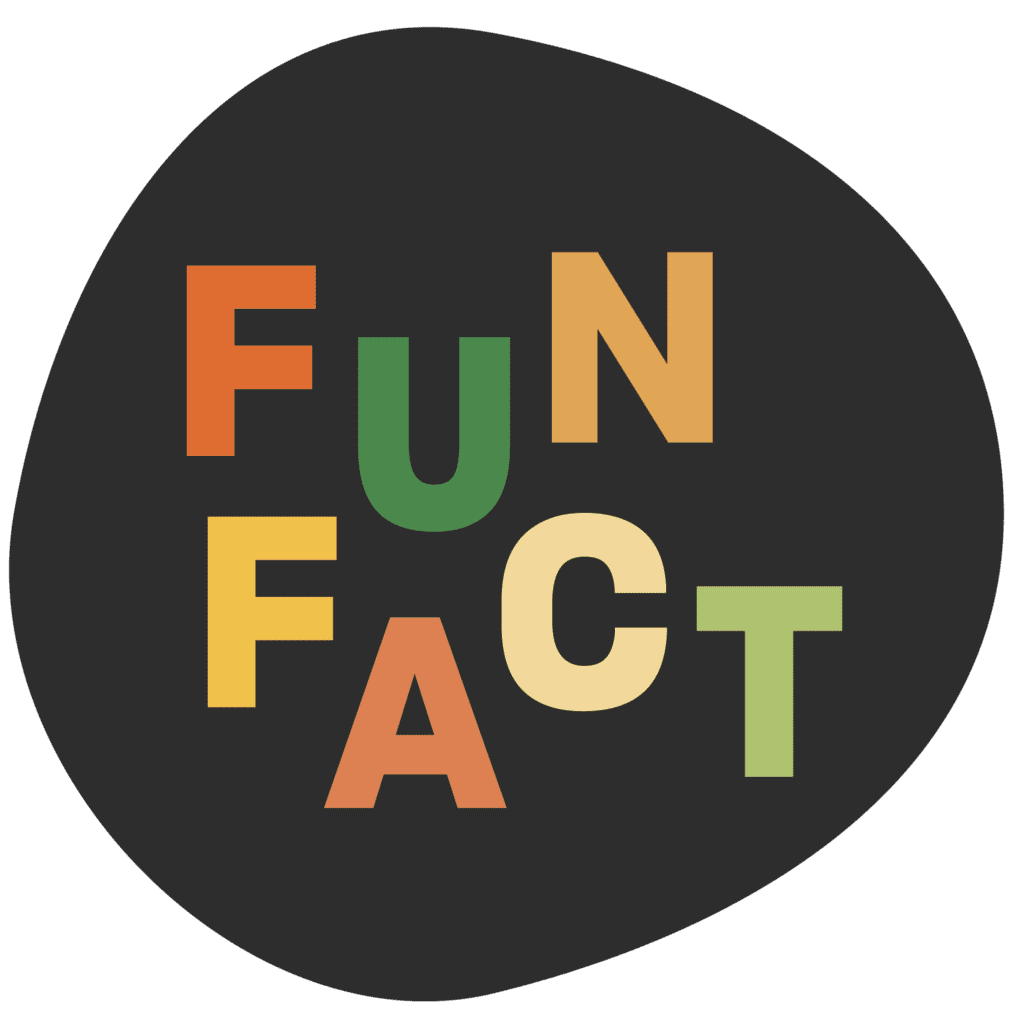 Is hummus Greek or Turkish?
The debate over the origin of hummus is as old as the food itself. The real answer is that no one knows for sure where hummus originated. What we do know is that the earliest mention of hummus dates back to Egypt in the 13th century. Historical documents show a dish very similar to hummus being consumed in Cairo. Chickpeas have always been abundant in the Middle East, and the word "hummus" actually means "chickpea" in Arabic. Although it seems likely that hummus originated in Egypt, it is worth noting that the Greeks and Egyptians were trade partners for centuries. This might explain why foods like hummus, stuffed grape leaves, and baklava are all considered Greek favorites, even though they likely originated in the Middle East.