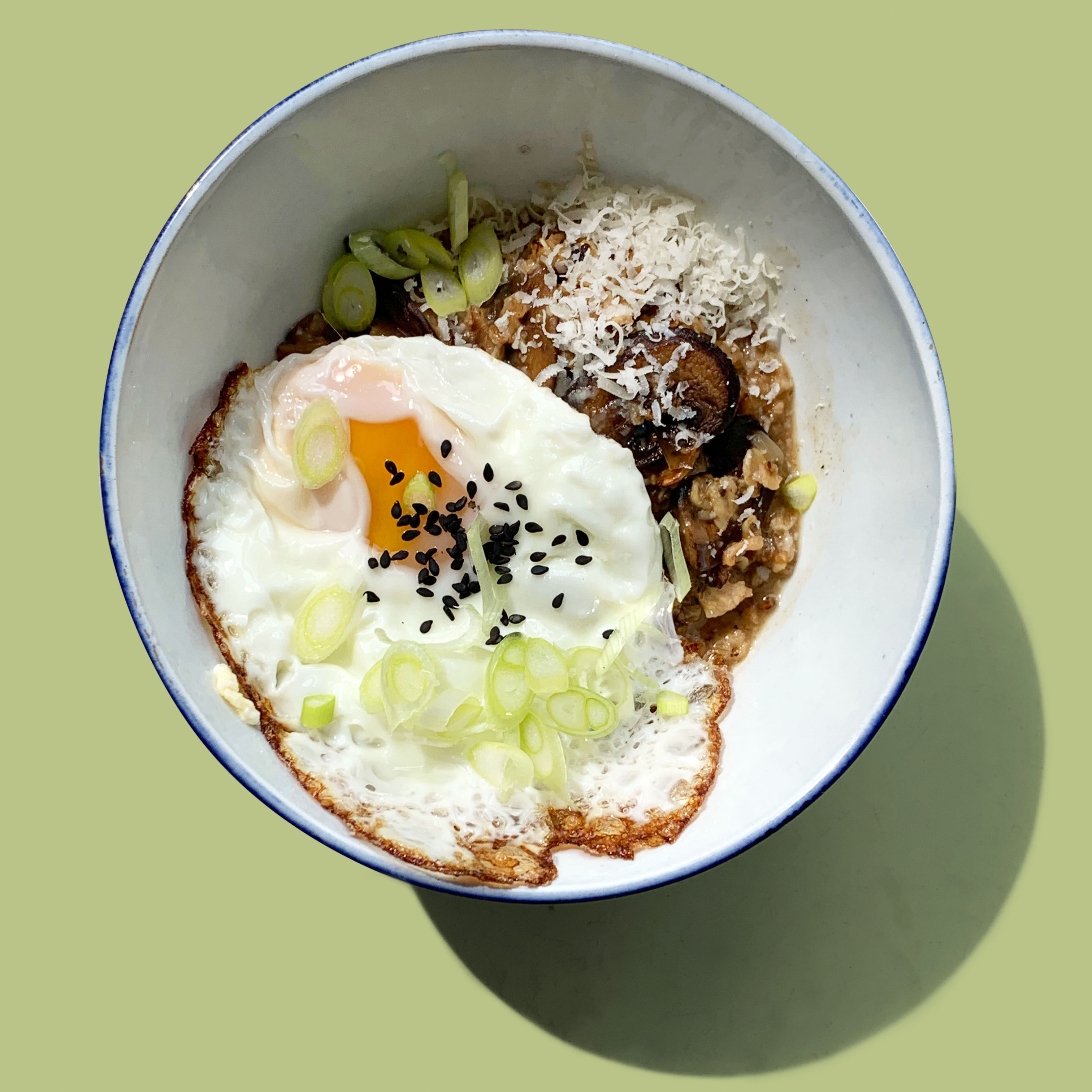 Switching out the traditional (more expensive) and time-consuming arborio rice for a pantry staple like rolled oats is a game-changer. The faster cooking oats eliminates the need to stand at the oven stirring for hours like you would do in making a traditional risotto, yet you still get the same delicious texture and flavor. The added mushrooms become deeply umami-flavored with the addition of soy sauce and miso paste. Make it a full meal by adding an egg on top and get ready to never go back to traditional risotto again.
Print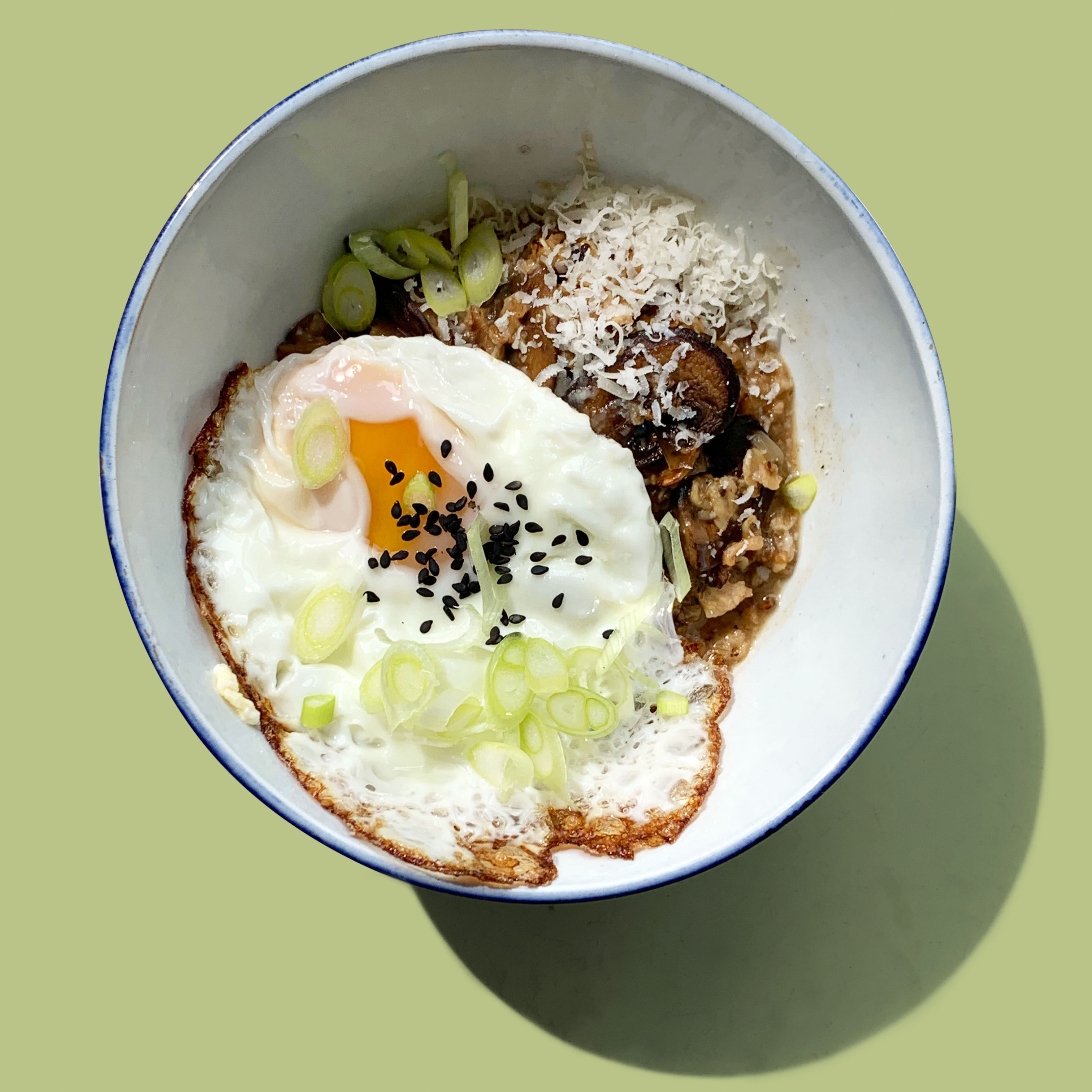 ---
1 tablespoon

oil or butter

1

red, white, or yellow onion, diced (about

2 cups

)

4 cups

of vegetable, chicken, or beef broth, warmed

4 ounces

mixed mushrooms, sliced

1 1/2 cups

rolled oats

2

medium cloves garlic, minced.

2 teaspoons

soy sauce

1 tablespoon

miso paste

1/2 cup

dry white wine or 1 tablespoon apple cider vinegar (optional)

1/2 cup

Parmesan cheese or vegan alternative, finely grated
Salt and pepper to taste

3

sprigs fresh thyme, minced
Fried eggs (optional)
---
Instructions
Put butter or oil in a pan over medium-high heat. When foam subsides, add mushrooms. Season with salt and pepper and cook, stirring occasionally, until excess moisture has evaporated and mushrooms are browned and almost crispy, about 8 minutes.
Reduce heat to medium. Add onion, garlic, and a splash of water. Cook, stirring frequently until onions are soft, translucent, and aromatic. Add oats and stir until they are toasted and slightly browned. Keep an eye on them and turn off heat if they start to burn.
Stir in soy sauce and miso paste until well incorporated. Add (optional) wine or apple cider vinegar and stir gently.
Add most of the warm stock, leaving about a cup left. Reduce heat to medium-low and do not stir. Occasionally push or press the oat mixture very gently until the liquid has evaporated, about 8 minutes. (The goal is to not break down the oats to mush.)
Add the rest of the stock and once it's  evaporated, add Parmesan cheese. Sprinkle with fresh thyme and season to taste.
To serve, we suggest placing 1 cup of risotto in a bowl and topping with a fried egg. Add more Parmesan, some black sesame seeds, and sliced scallions.
---
Notes
Don't skip the cheese! It's crucial to rounding out the flavor and enhances both the soy sauce and the miso.
Have leftovers? Make risotto fritters! Drain off any remaining liquid from 2 cups of oat risotto, add 1 raw egg, and use your hands to shape into balls. Fry in a well-oiled pan until golden and crispy. Serve the fritters with a salad, or this can act as your version of a veggie patty squeezed between two buns.