It's where you shop discounted staples, specialty produce, and much more.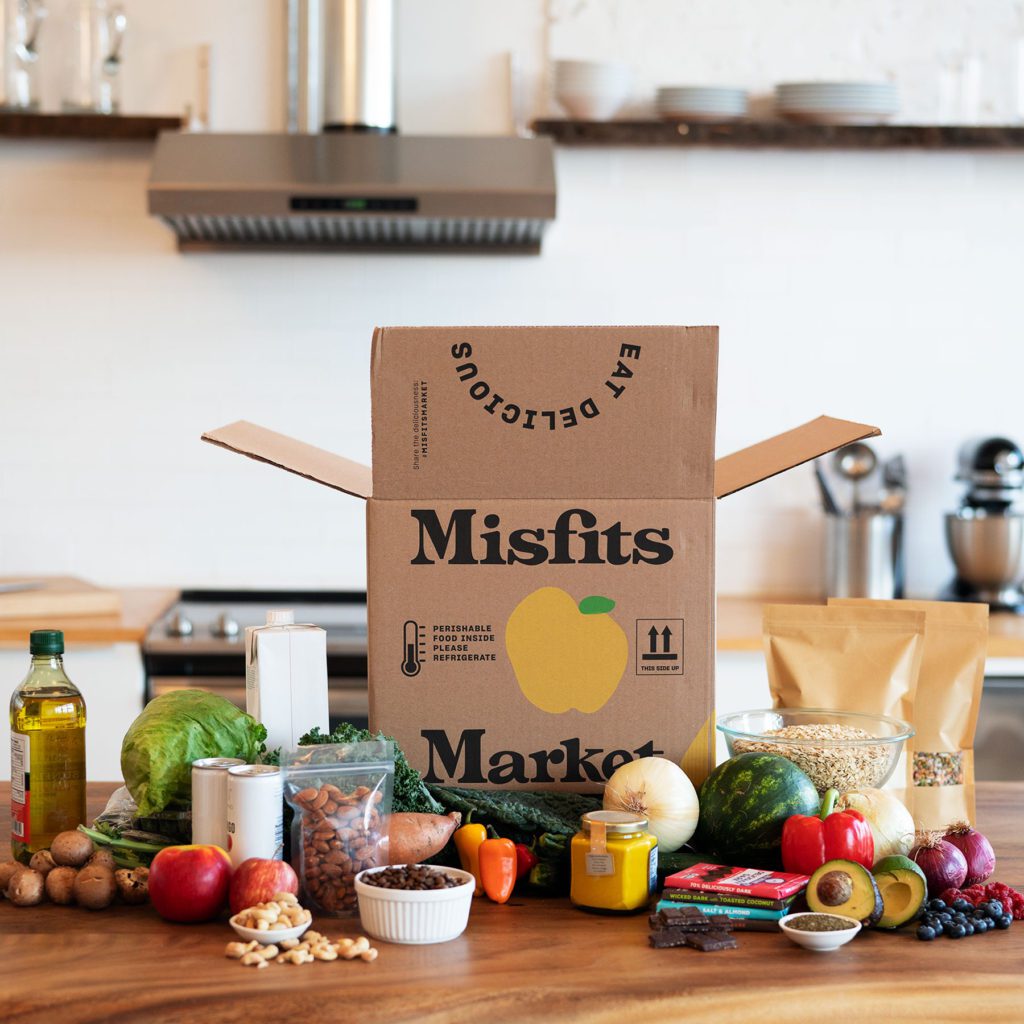 Misfits Market is officially living up to its market name! Starting with your first box, all Misfits Market customers can choose delicious—and deeply discounted—fresh foods and pantry staples to add to their boxes.
What exactly is The Marketplace?
The Marketplace is our deeply discounted online grocery store. Everything is 25-50% off what you would pay in an actual store. Shopping The Marketplace is how you turn your weekly (or biweekly) box into much more than just a produce subscription. It's where you go to build out a full grocery box. It's a natural evolution of our mission: To find inefficiencies in our food system and turn them into access for all.
How can I shop The Marketplace?
If you're a Misfits Market subscriber, you can shop The Marketplace starting with your first order. Everyone gets a designated three-day window to add on to their box before it ships out. It is first come, first served, so we do recommend getting in there early for first dibs.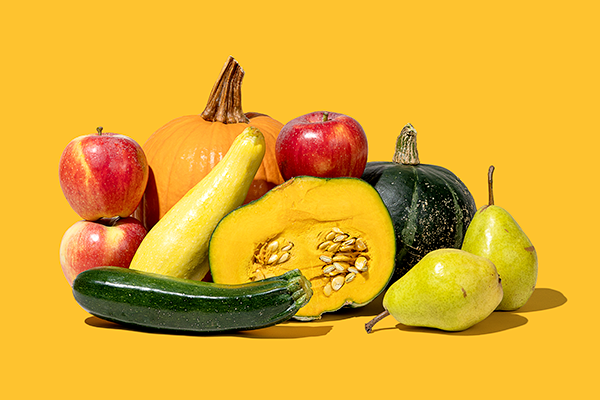 What can I find in The Marketplace?
Our Marketplace is constantly growing, and every week is a little different. You can expect a weekly curated assortment of items you would find at a premium grocery store: specialty produce, cooking staples, and other pantry must-haves. You can have a look at some of our categories and vendors a little farther down. 
How is everything so affordable?
We're able to offer such great prices because of our commitment to fixing inefficiencies in the food system. Similar to how we work with organic farmers, we work with these food makers big and small to make sure we're helping them prevent food waste. Usually this just means a vendor needs a place for their surplus or excess inventory. At times, these items could be short-dated, or their packaging artwork is considered out of date.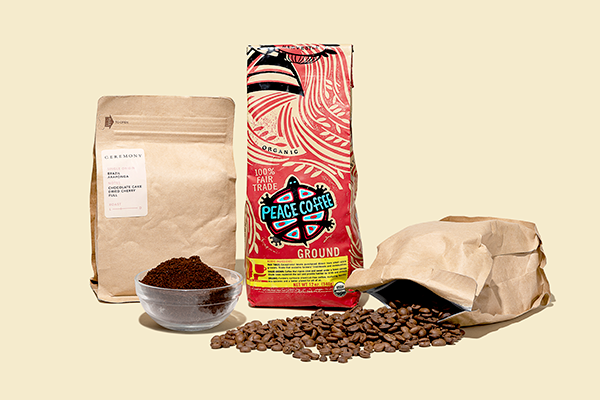 Short-dated items
These are goods stamped with a "best-by" date that's fewer than 6 weeks out. Trust us, you won't receive anything expired. Best-by dates on shelf-stable items are simply recommendations, as opposed to "use by" dates, which are related to food safety.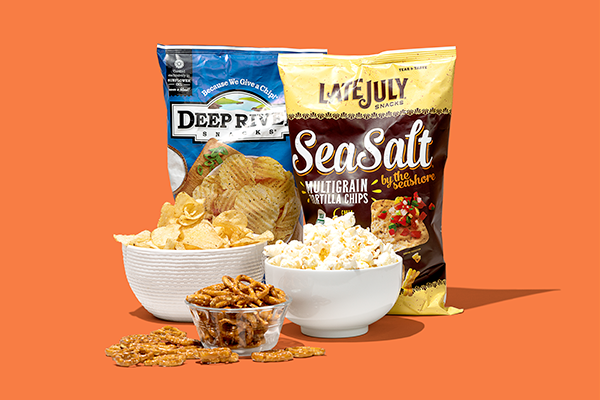 Excess inventory
Ending up with too much of something can happen for any number of reasons. We work with companies like Preferred Popcorn, who due to COVID-19, had to rethink their entire business model after movie theaters were shut down. We've also been known to think outside the box here, too. We teamed up with Taza Chocolate to bag up tasty bits of chocolate that break off while making full-sized chocolate bars. Way better to get these at a discounted price for you rather than let them go to waste.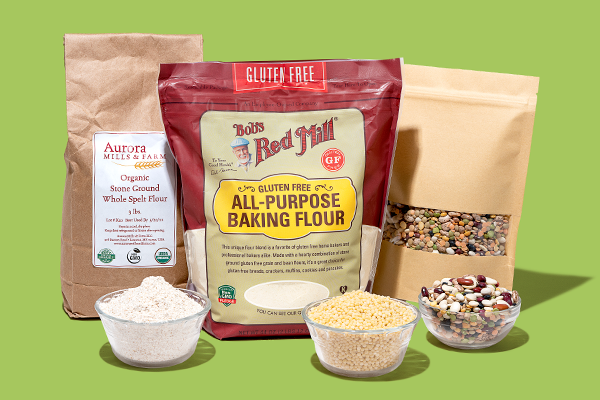 Out-of-date packaging
Bigger brands refresh their labels all the time. When they do, they come to us so all of the food with old packaging doesn't get unnecessarily thrown out.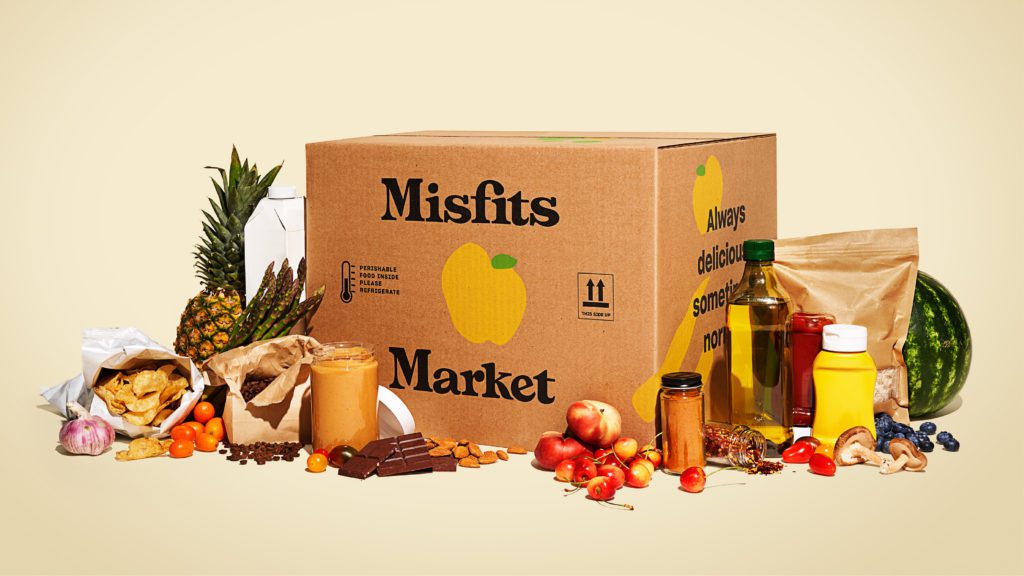 *Updated October 2020.