In our book, dried beans are right up there with pasta and rice as pantry hall of famers, and yet, they tend to intimidate even a seasoned home cook. But why? If we had to guess, we'd say it's because of the soaking process. Some people swear by the long soak. Others say it's unnecessary. We're fans of the overnight soak. There's no downside. The beans get softer, and cook a whole lot faster, too.
Here's how we like to prepare dried beans, including adding aromatics for extra flavor once they're ready to cook.
Step 1: Open your bag of dried beans and place them in a large bowl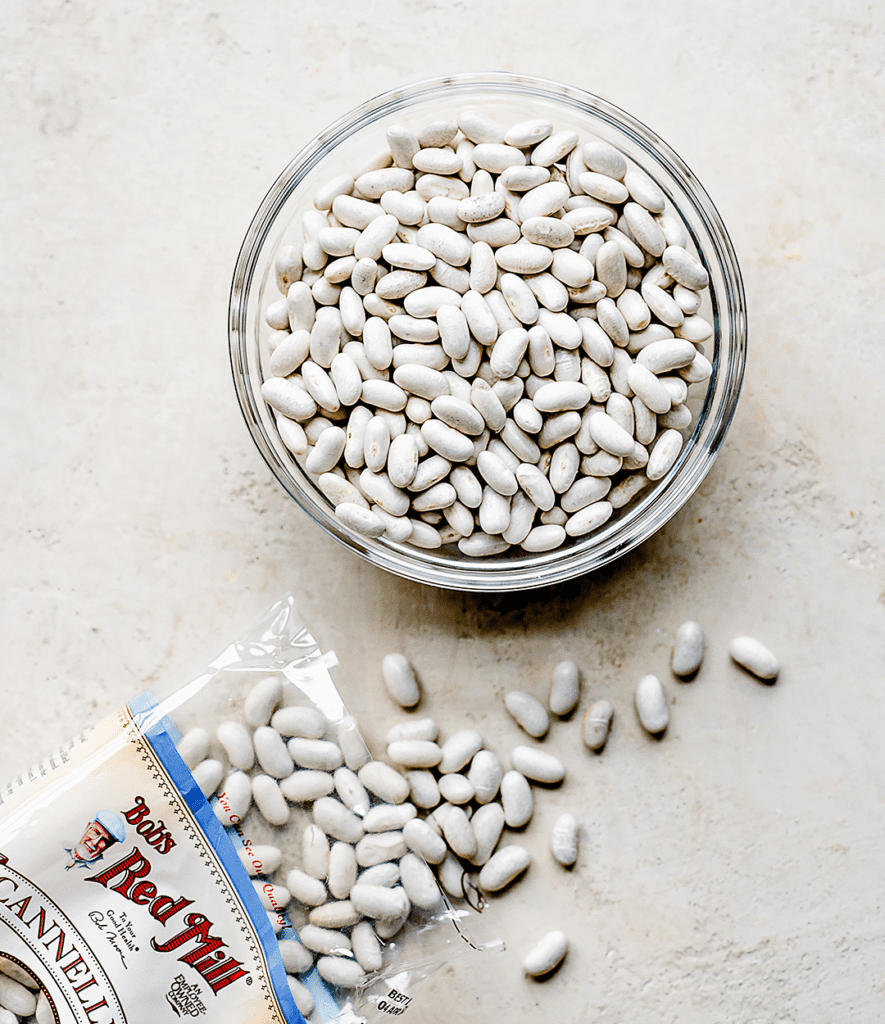 Then, add water to the bowl—just enough to completely cover the beans.
Step 2: Soak beans in water overnight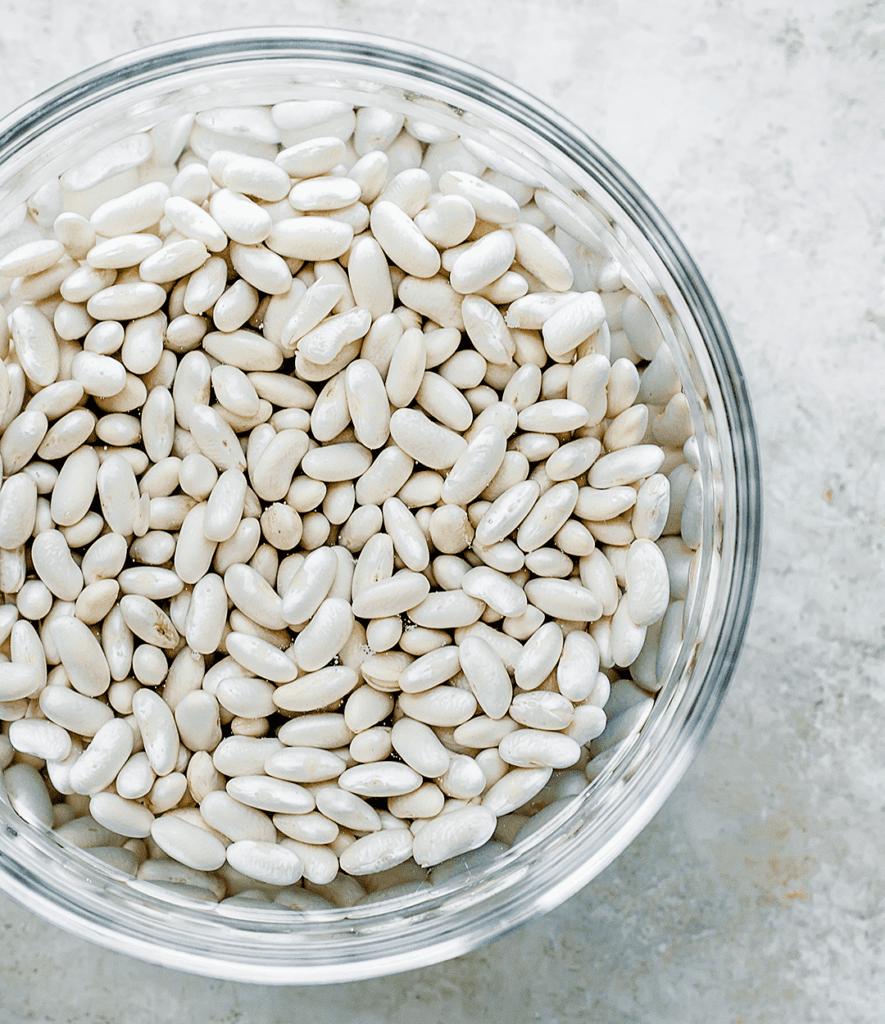 The beans will absorb the water and soften.
Step 3: Rinse, transfer to a pot with fresh water, and add flavor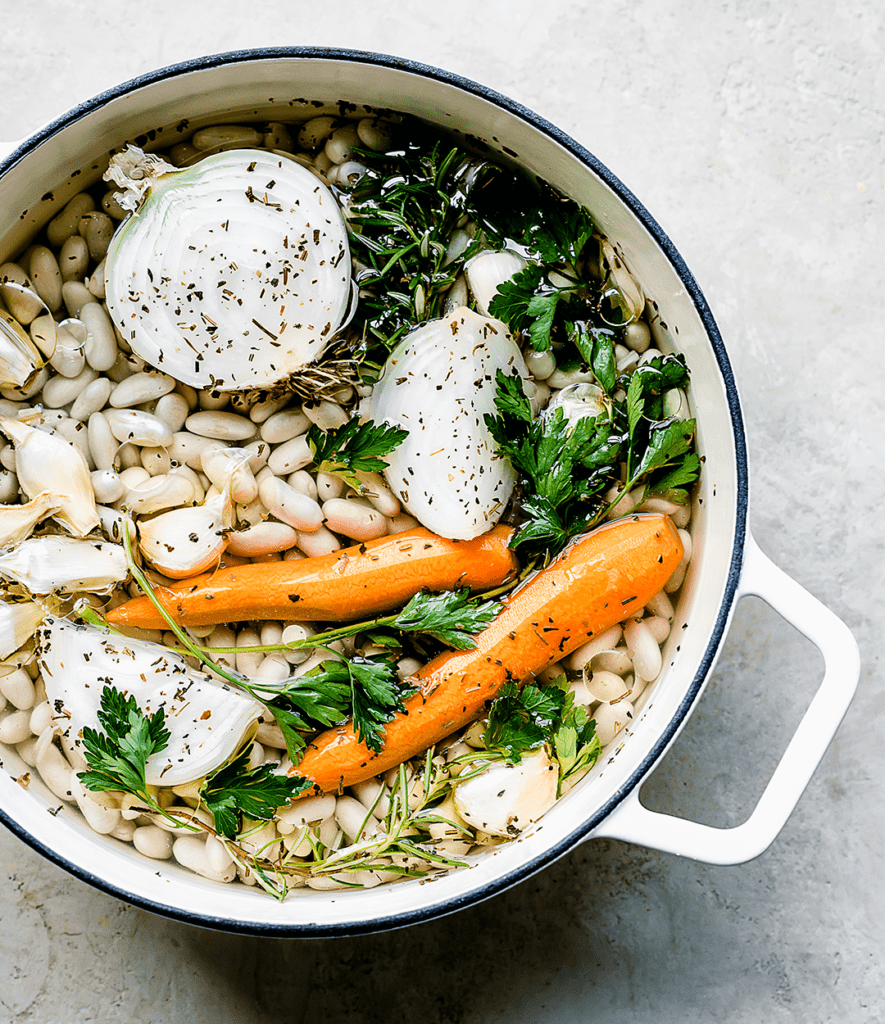 At this stage, your beans will be tender but need to be cooked before they're ready to eat. And we like to add even more flavor first.
Rinse the beans and place them in a heavy-bottomed pot or Dutch oven. Cover the beans with fresh water—just enough to cover the top of the beans by a few inches, about 6 cups. Then, add your favorite aromatic herbs, spices, and vegetables—whatever you have on hand that you would normally add to homemade vegetable stock. In this version, we added:
2 white onions, quartered
6 cloves of garlic, peeled
2 carrots, tops removed and peeled
Parsley
Rosemary
Generous pinch of salt
Freshly-cracked black pepper
Stir to combine, then put the pot on the stove over medium-high heat and bring to a boil. Once comfortable with this technique, you can incorporate even more herbs like fresh thyme, spices red pepper flakes, fresh chiles, and vegetables like shallots, potatoes, turnips, and even tomatoes. (Note: You can tie the herbs together to make cleanup easier later.)
Step 4: Bring to a boil, then lower to a simmer for 3 hours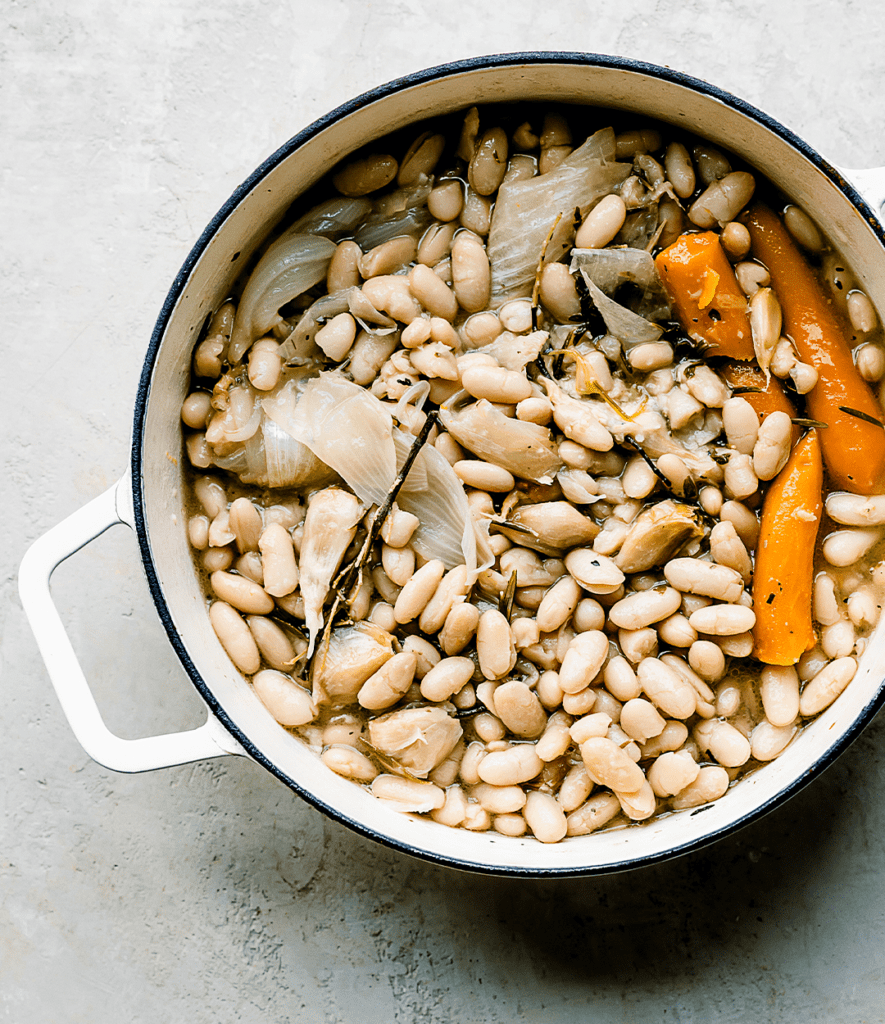 Though soaking and cooking beans in salted water is enough, cooking them with other aromatics adds even more flavor. Bring the water to a boil and then quickly lower the heat to a simmer for 2-3 hours. Cook until beans are fully tender.
Step 5: Drain the liquid and aromatics
You can drain and discard the liquid—or better yet, save it for soup, braises, or pasta sauces. Compost the extra vegetables and herbs. Now, you're left with flavorful, tender beans ready for tacos, pastas, soups, and stews, or even to top on toast.
Have you ever prepared dried beans before? Let us know in the comments what you do to give them extra flavor!