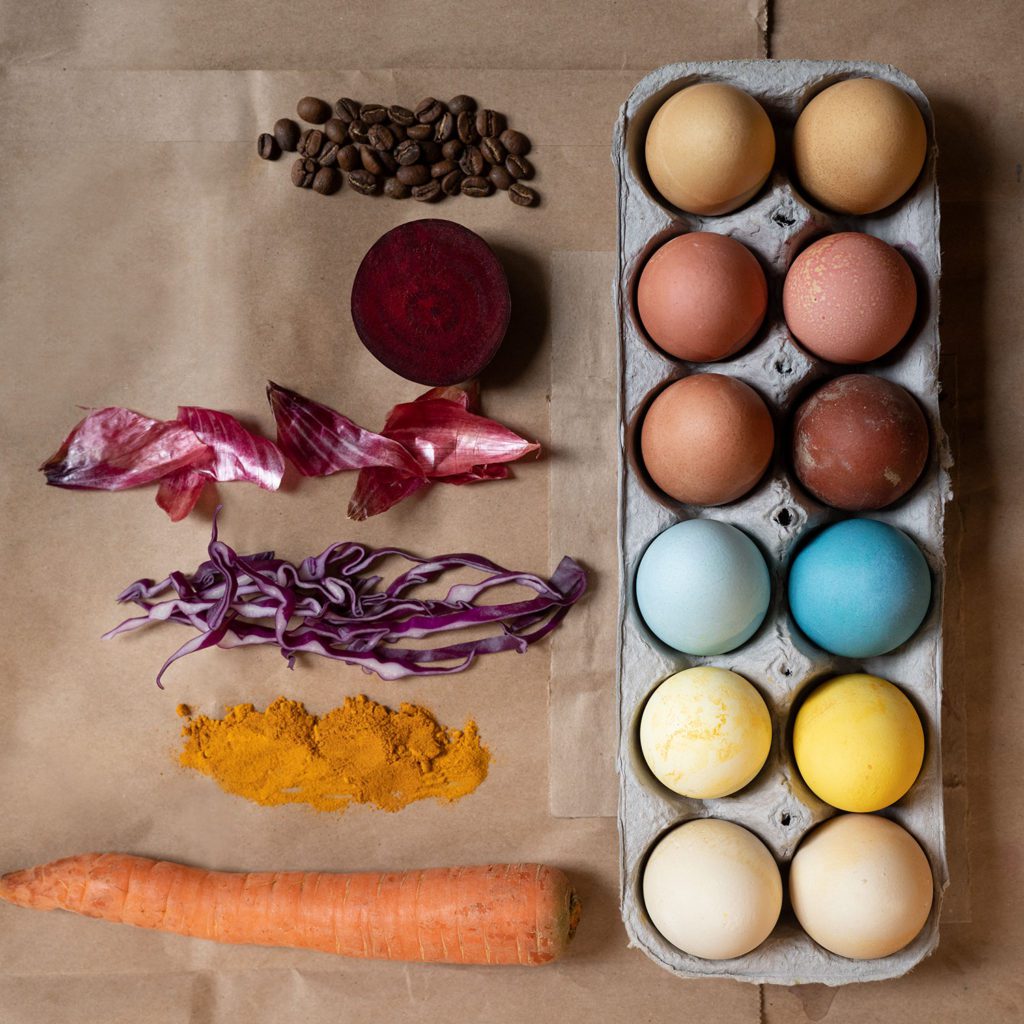 If you're looking for a way to dye Easter eggs at home but didn't grab a kit during your last trip to the store, look no further than your own Misfits Market box of produce. Inside, you'll find the surprising key ingredients to naturally dye your eggs at home just in time for Easter.

Here's what to do:
Step 1: Boil 4 cups of water for each color you'd like to make, then add 2 tablespoons of white vinegar to each. (No clear vinegar on hand? You can substitute with lemon or lime juice. Darker vinegars like apple cider also work, they just may give lighter dye solutions a darker tint.)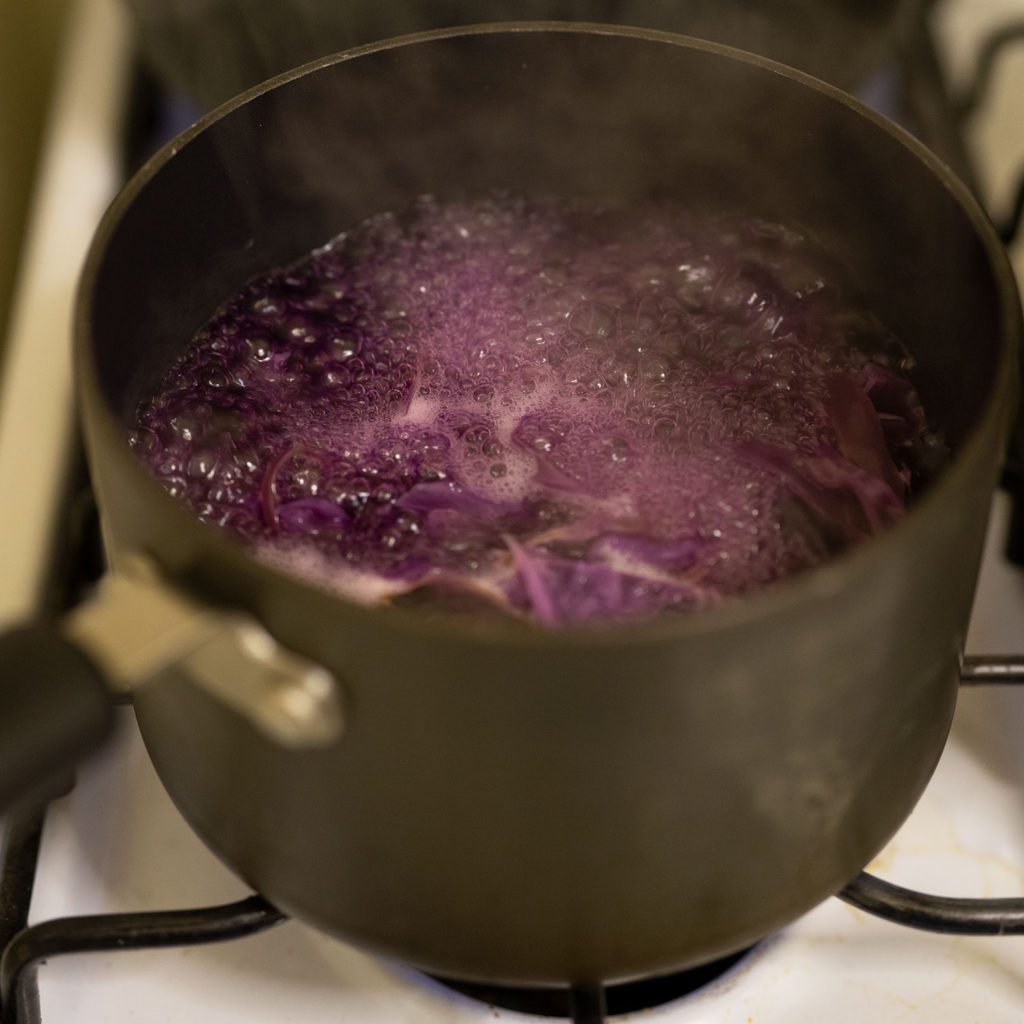 Step 2: Add the ingredient of your choice to make the following colors:
Light orange: 3 orange carrots, chopped
Yellow: 3 yellow beets, chopped, or 2 tablespoons turmeric
Blue: Half a head of cabbage, chopped
Brownish red: Half a red onion, chopped
Pink: 3 red beets, chopped
Tan: 2 tablespoons coffee grounds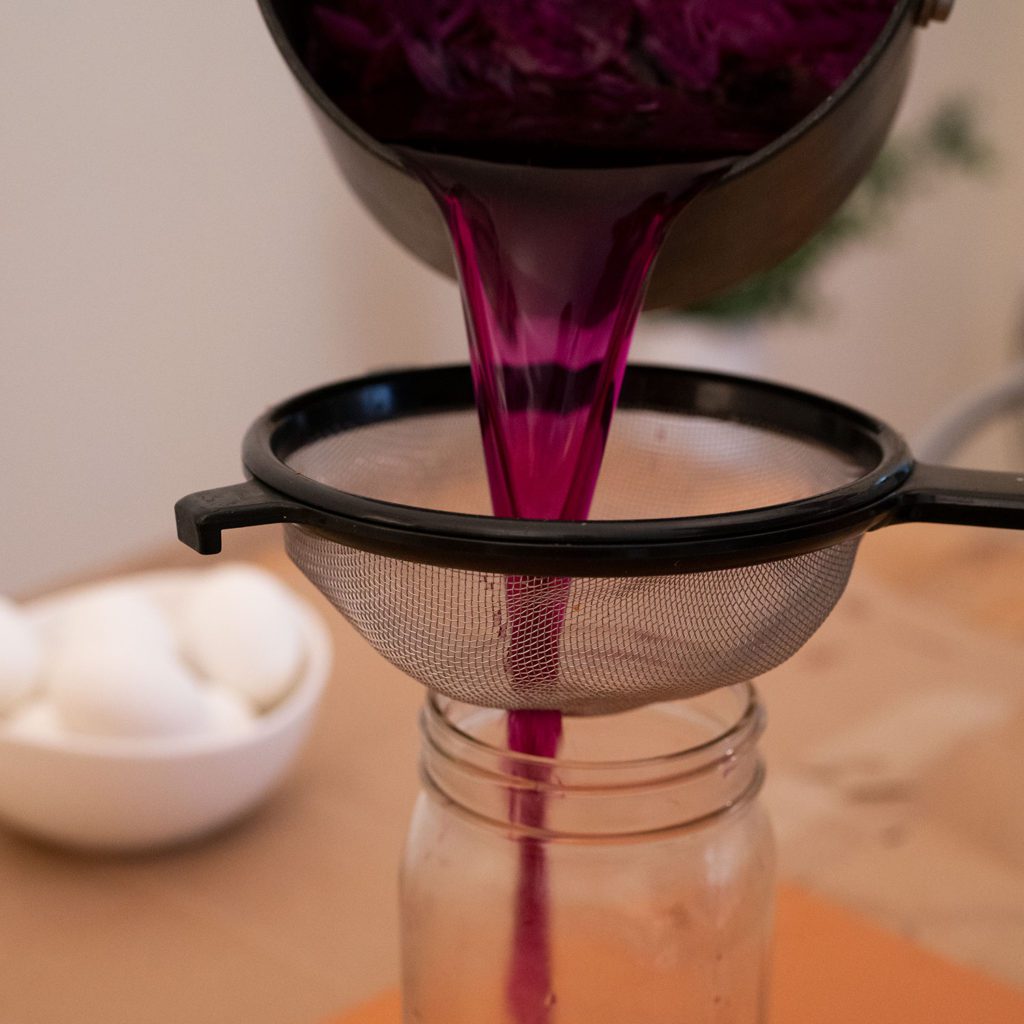 Step 3: Once you've added the veggie ingredients and vinegar to each of the 4 cups of water, let the solutions cool completely.
Step 4: Drain the veggies and soak hard-boiled eggs in each solution overnight.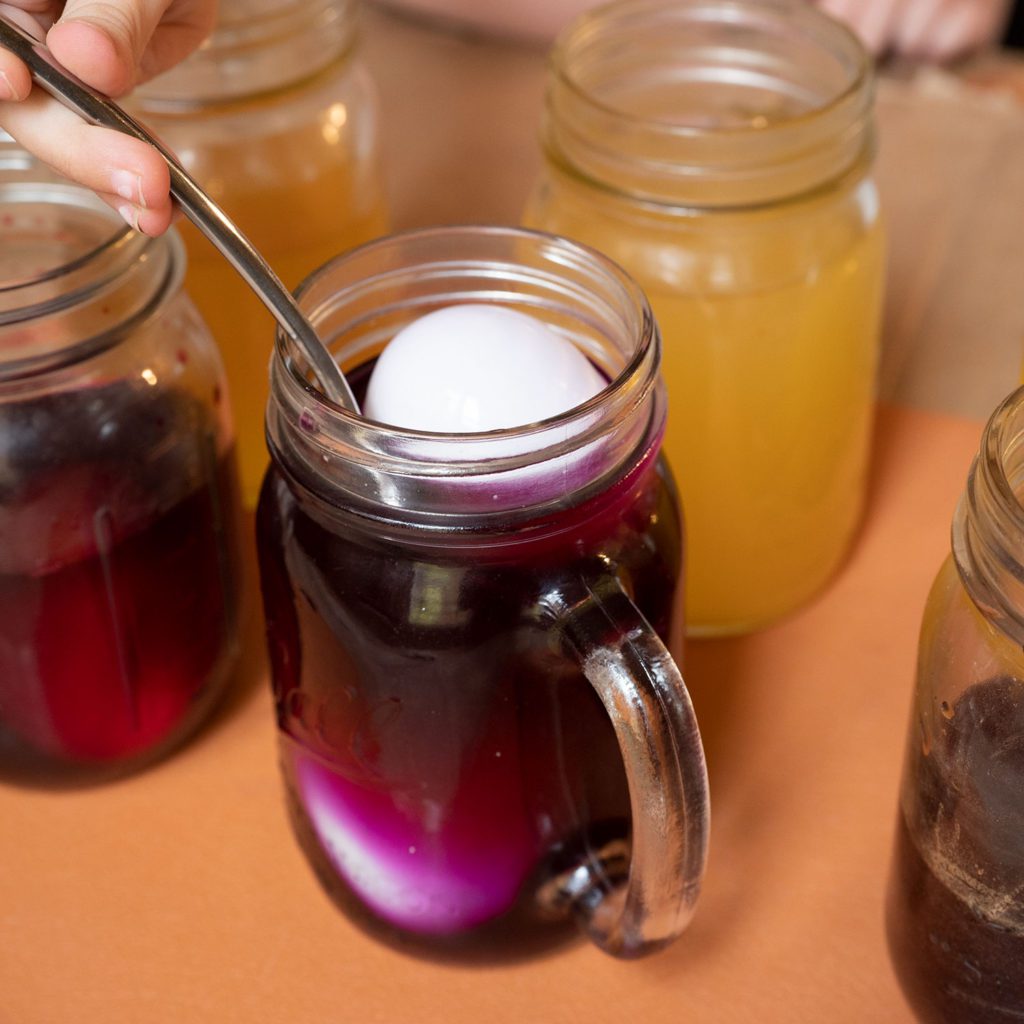 But before you soak your eggs, don't forget to customize them! Draw something cute with a wax-based crayon (the dye won't soak through the wax), apply rubber bands in a pattern, or put stickers on the eggs before dyeing. Then, remove them after soaking and drying.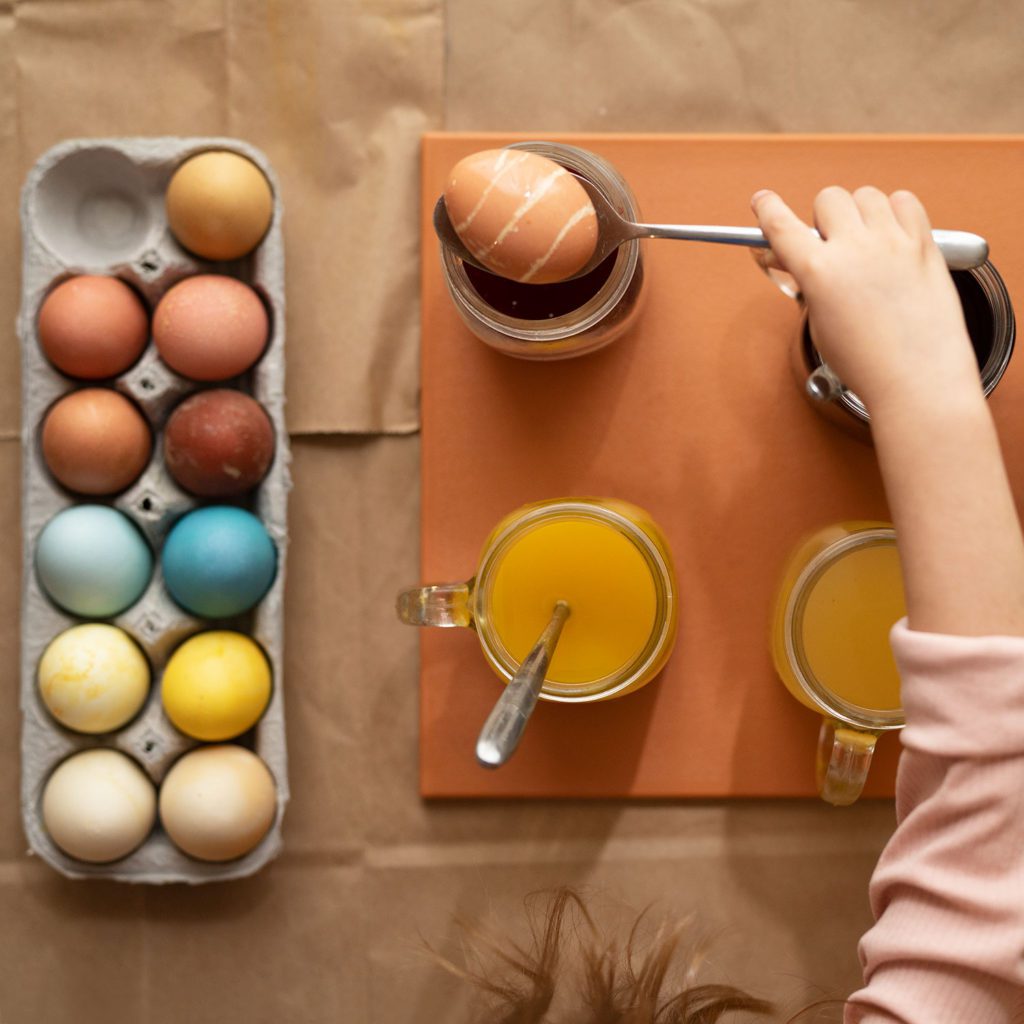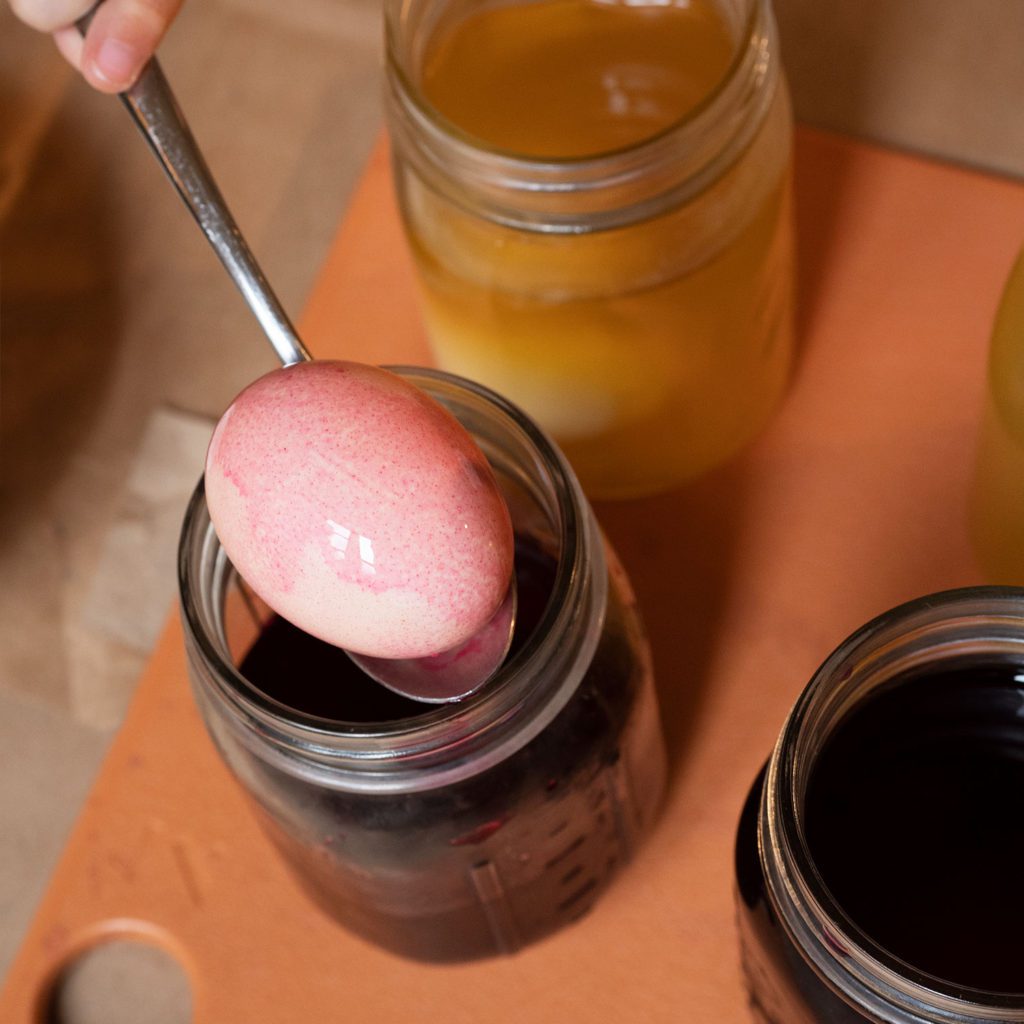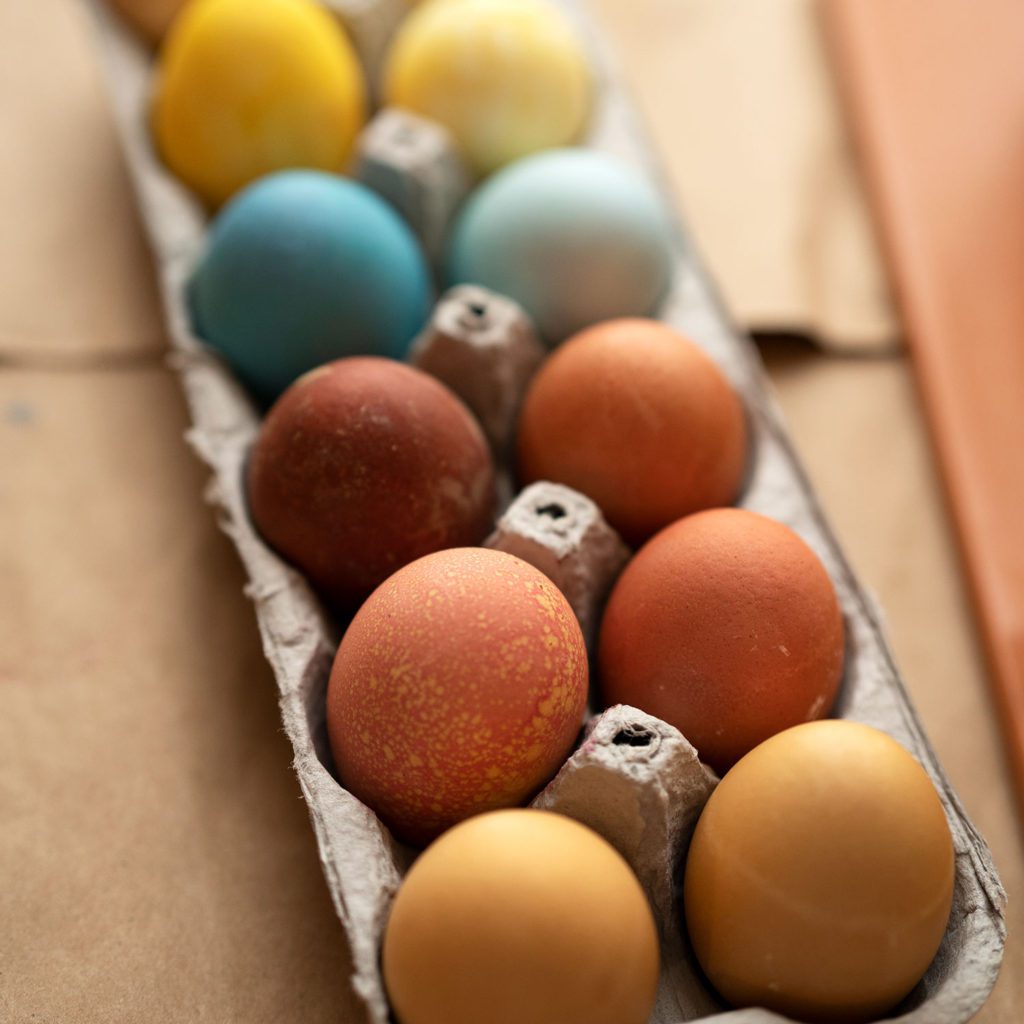 Have you tried dyeing your eggs using rescued produce? What other colors have you created? Let us know in the comments and don't forget to tag us in your pics on Instagram or Facebook!