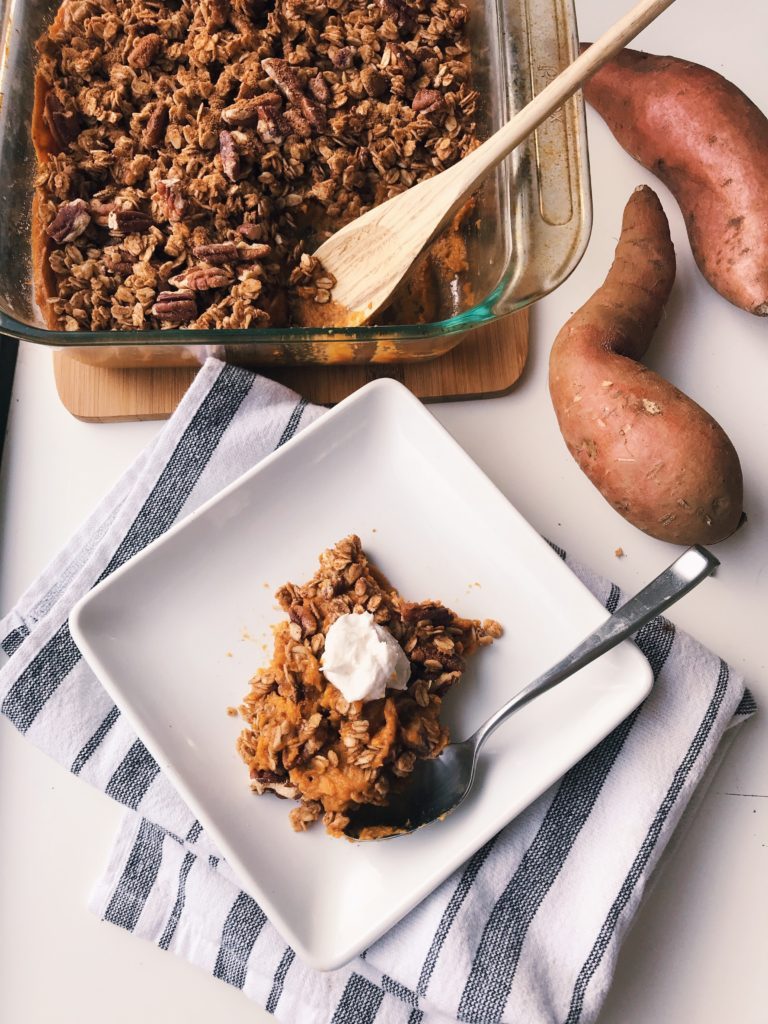 Guest post from Alex Agasar, a Philly-based grad student studying nutrition whose healthy eating blog, Eat Your Heart Out, is one of our favorites.

Think buttery, fluffy goodness topped with browned and crispy marshmallows. The super-sweet marshmallow and sweet potato dish you may associate with Thanksgiving could get tiring if you had it every night during a regular week. My tweaks make it more "everyday" friendly and perfect for just about any meal.
Print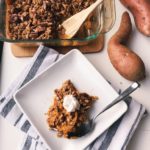 Everyday Sweet Potato Casserole
---
Description
A go-to holiday side dish or healthy breakfast option whenever you're craving a hint of comforting sweetness.
---
For the potatoes:
2 cups

of mashed sweet potatoes (

3

–

5

small, or 3 large potatoes)

3 tbsp

. of maple syrup

1

egg

1/2 cup

of milk (can use non-dairy)

1 teaspoon

of vanilla

1 teaspoon

of cinnamon

1/4

tseaspoon of nutmeg
For the crumble:
1 cup

of rolled oats (can use gluten-free)

1/8 cup

of nut butter (I used peanut butter, although almond would be great too)

1/8 cup

of honey (or maple syrup)

1/2 tablespoon

of coconut oil

1 teaspoon

of vanilla extract
sprinkle of coconut sugar (optional)
---
Instructions
Lightly grease an 8×8″ baking dish. 
Bake sweet potatoes at 400° F for 40-50 minutes, or until soft. Let cool until you can safely remove the skins. 
Place the cooled sweet potatoes in a medium-sized bowl. Add in the rest of the ingredients for the potatoes to the baking dish and mix or blend with a stick blender until soft.
Scoop the mashed sweet potato mixture into the baking dish. 
In a small microwave-safe bowl, microwave the nut butter, honey, and coconut oil until everything becomes a soft liquid about 60 seconds. (Make sure to microwave at 15 second intervals, so you can stir in-between to ensure it melts evenly.) 
Add in the oats, cinnamon, and vanilla to the liquid, mixing well.
Evenly distribute the crumble over the potatoes. Sprinkle with coconut sugar for added sweetness.
Bake at 325°F for about 20-25 minutes until the top is slightly browned. Enjoy warm or cold!
---
We want to thank Alex Agasar for creating the recipe for this post.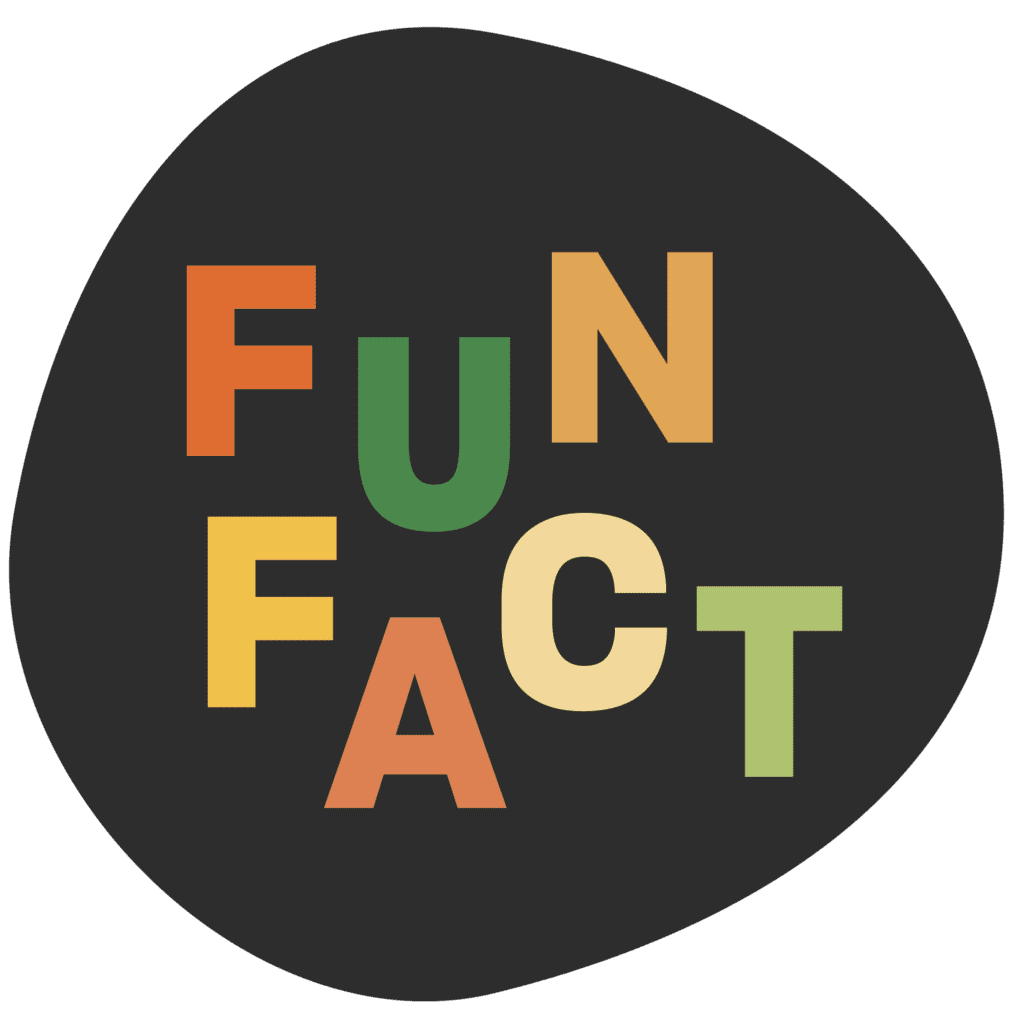 Why are sweet potatoes called yams?
Sweet potatoes and yams are actually two different types of vegetables. The sweet potato has orange-red skin with bright orange inside. The ends of the sweet potato taper to a point, and the skin is much smoother than its counterpart the yam. The sweet potato is very versatile and is used in both sweet and savory cuisine. It is especially famous for being a favorite at Thanksgiving. On the other hand, yams are not even related to the sweet potato. They have a scaly, brown appearance with starchy white, red, or purple flesh. Yams make their appearance in cultural dishes from Latin American and African countries. If you want a yam for your next dish, you might have some trouble finding them since most American grocery stores do not carry them.