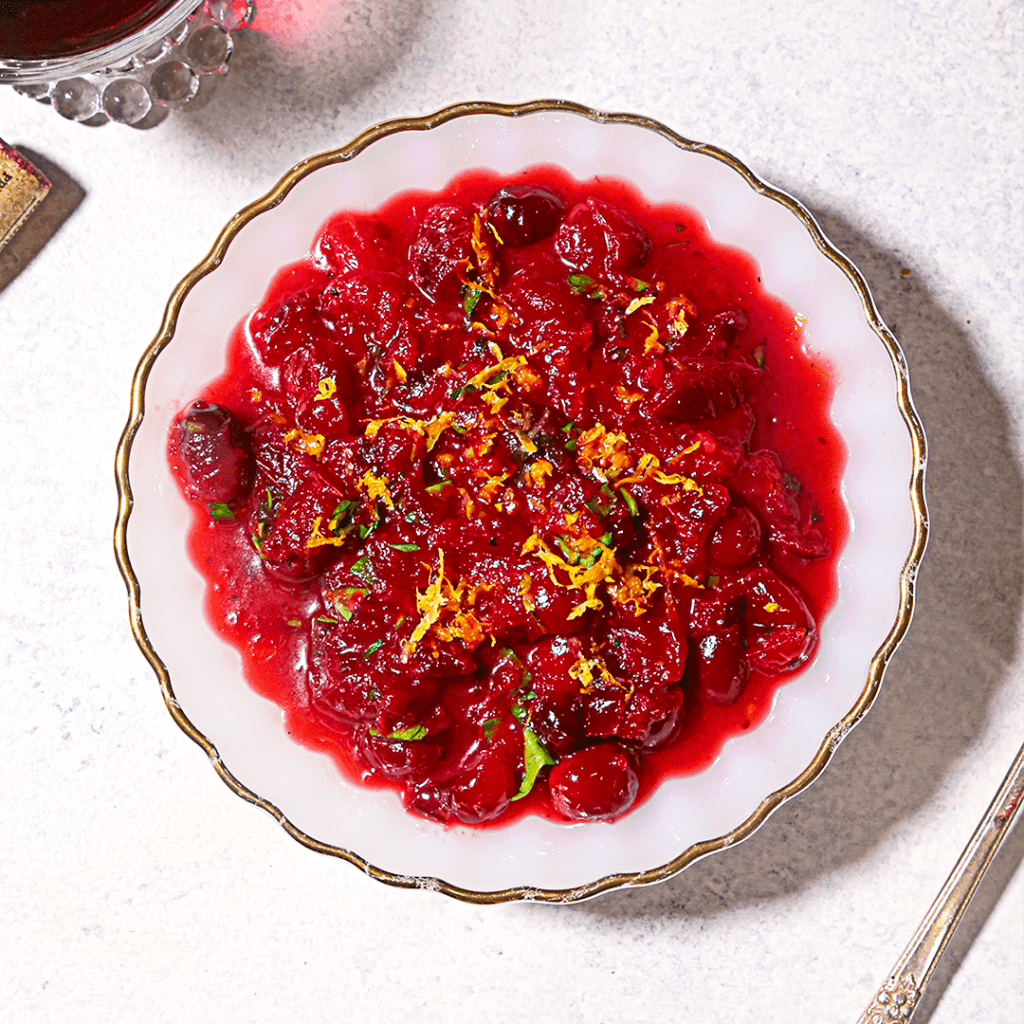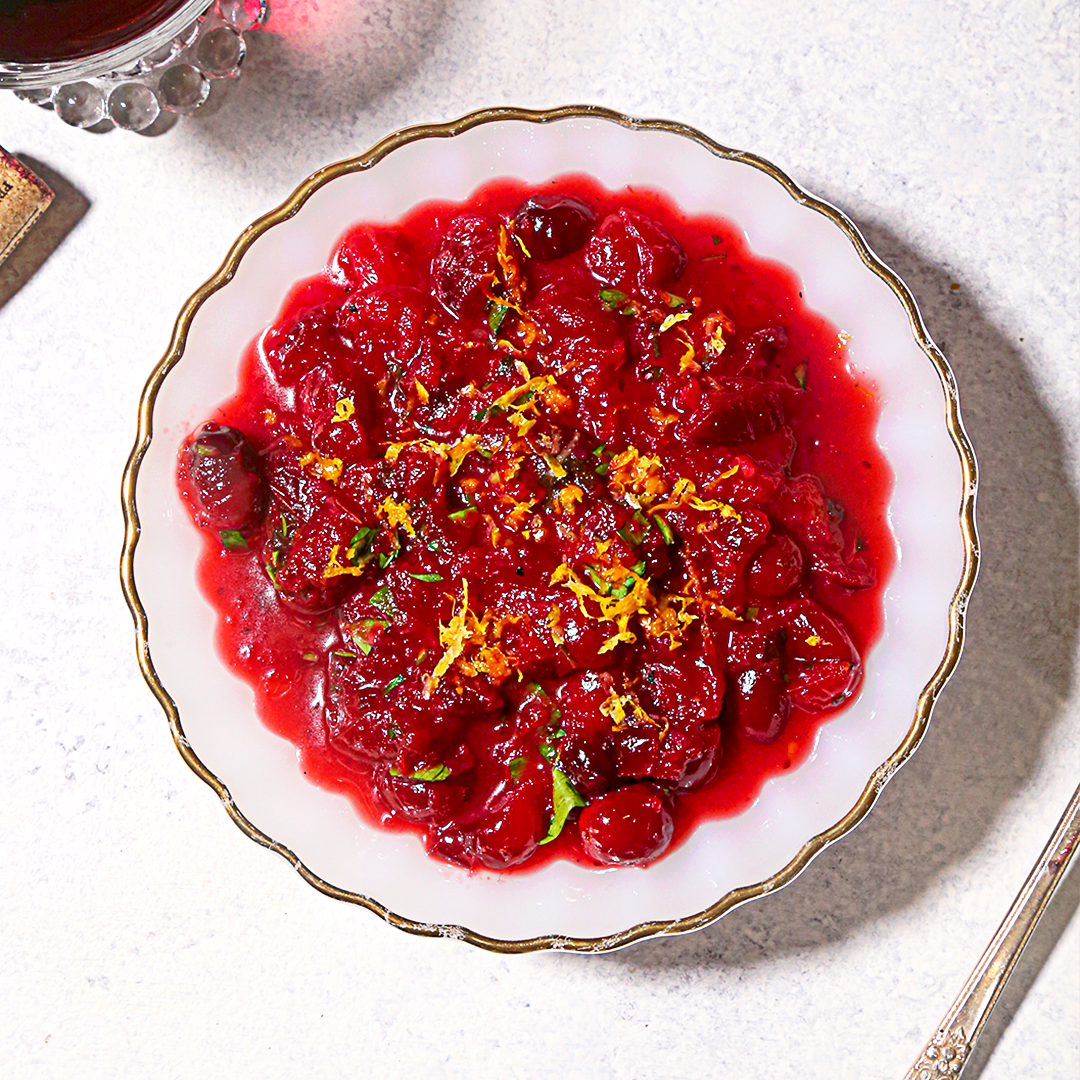 We're celebrating Thanksgiving Bobby Flay style with a not-so-average cranberry sauce that perfectly complements Thanksgiving's savory sides. While we have nothing against the canned and jellied varieties (we actually really love them!), this easy and delicious recipe adds an extra kick of flavor with the help of ginger, red wine, lots of citrus, and fresh herbs.
Watch Bobby make his cranberry sauce in real time:
Then then let us know if you're team fresh sauce or team canned cranberries in the comments below!
Print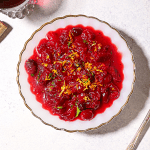 Bobby Flay's Cranberry Relish
---
2 tablespoons

canola oil

1

large shallot, finely chopped

2 tablespoons

fresh ginger, peeled and finely grated

1

pound fresh cranberries

1 cup

fresh red grapefruit juice

1/4 cup

red wine

1 cup

fresh orange juice

1 cup

pure cane sugar
Zest of

1/2

an orange
Zest of

1/2

a grapefruit

1

red grapefruit, segmented
Kosher salt
Freshly ground black pepper
Fresh parsley, chopped
---
Instructions
Heat canola oil in a medium saucepan over medium heat. Add the ginger and shallots and cook until soft, about 3 minutes. Add about 3/4 of the cranberries to the pan along with the citrus juices and red wine. Bring to a boil, then reduce to a simmer, stirring occasionally, about 3 minutes. Stir in the sugar and continue to simmer, looking for the cranberries to pop and the mixture to reduce and begin to thicken, about 7 minutes.
Stir in the remaining cranberries and cook, stirring occasionally, about 5 minutes, until cranberries become soft and the mixture has thickened more. Remove from the heat, fold in the citrus zests, grapefruit segments, and parsley, and season lightly with salt and pepper. Transfer to a bowl to cool, serve at room temperature or chilled.
---