Foodie gifts, coffee lover must-haves, Misfits Market gift cards, and kitchen staples you can purchase from Misfits Market to give as gifts this 2022 holiday season.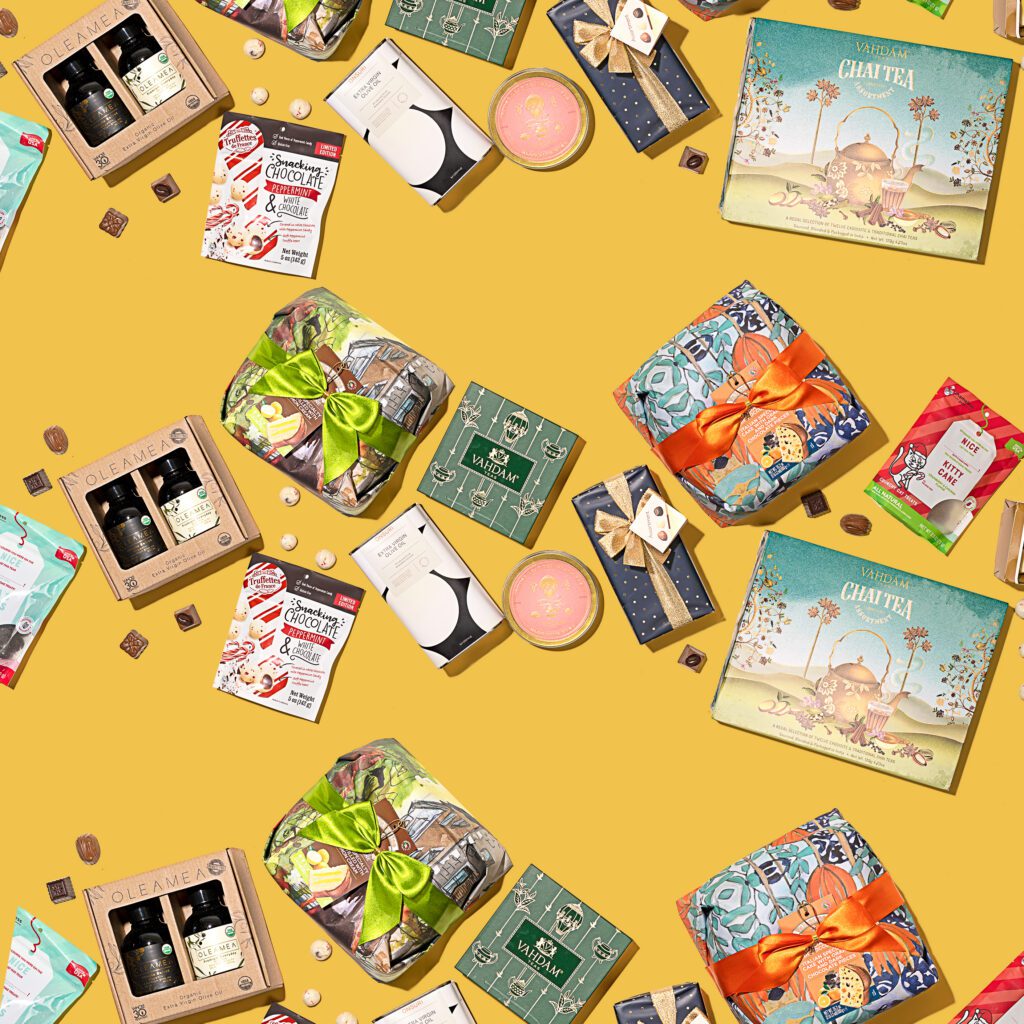 The season of giving is officially upon us, and our shop is packed with edible presents galore. These decadent chocolates, festive cookie tins, sets of olive oil, jam, and tea, and more are what we'll be gifting (or keeping…) this year.
Panettone
The perfect present for the host: a ready-to-slice-and-eat panettone that's tied with a bow and wrapped in eye-catching paper. This dome-shaped Italian bread is a traditional holiday sweet (or base for a seasonal French toast bake) that tucks away morsels like candied fruits or chocolate chunks inside a signature buttery, fluffy dough. And we've got two festive flavors to choose from: one with dark chocolate and orange peels and the other with a lemon cream filling.
Premium Olive Oils
This present's part cooking school, part taste test, and wholly perfect for chefs and aspiring cooks alike. (Fun fact: much like wines, olive oils each have their own unique flavor profiles and attributes!) OLEAMEA's olive oil duo consists of an organic EVOO for everyday uses from sautéing to baking, and a private select EVOO tailor-made for finishing touches and drizzling over salads.
Chocolates and (Many) Other Treats
You can't go wrong with chocolate, in any form: bars, barks, pralines, and truffles. Just as sweet to receive are decorative (and reusable!) tins of buttery shortbread cookies, and a mini sampler of five preserves from Bonne Maman that's perfect for spreading the joy as-is or separating into sweet stocking stuffers.
Get your groceries delivered with Misfits Market. Sign up now!
Specialty Teas
Vahdam India's tea sets are almost too pretty to gift—yet they couldn't not make the list. The decorative, perfect-for-repurposing tins might just be overshadowed by what's tucked away inside: assorted teas that are handpicked in India and packed at the source to preserve freshness and flavor. (Tip: For the complete package, don't forget a tea ball!)
Toast-Worthy Wines
For those who see "eat, drink, and be merry" as words to live by. We have curated bottles to suit wine lovers of all shades (…or regions, or varietals).
Gift Cards
No taste is too niche for the gift of Misfits Market! Any dollar amount up to $250 to your friends and family in Misfits Market delivery areas will spread cheer—in the form of affordable groceries—all year long. (How's that for a gift that keeps on giving?)