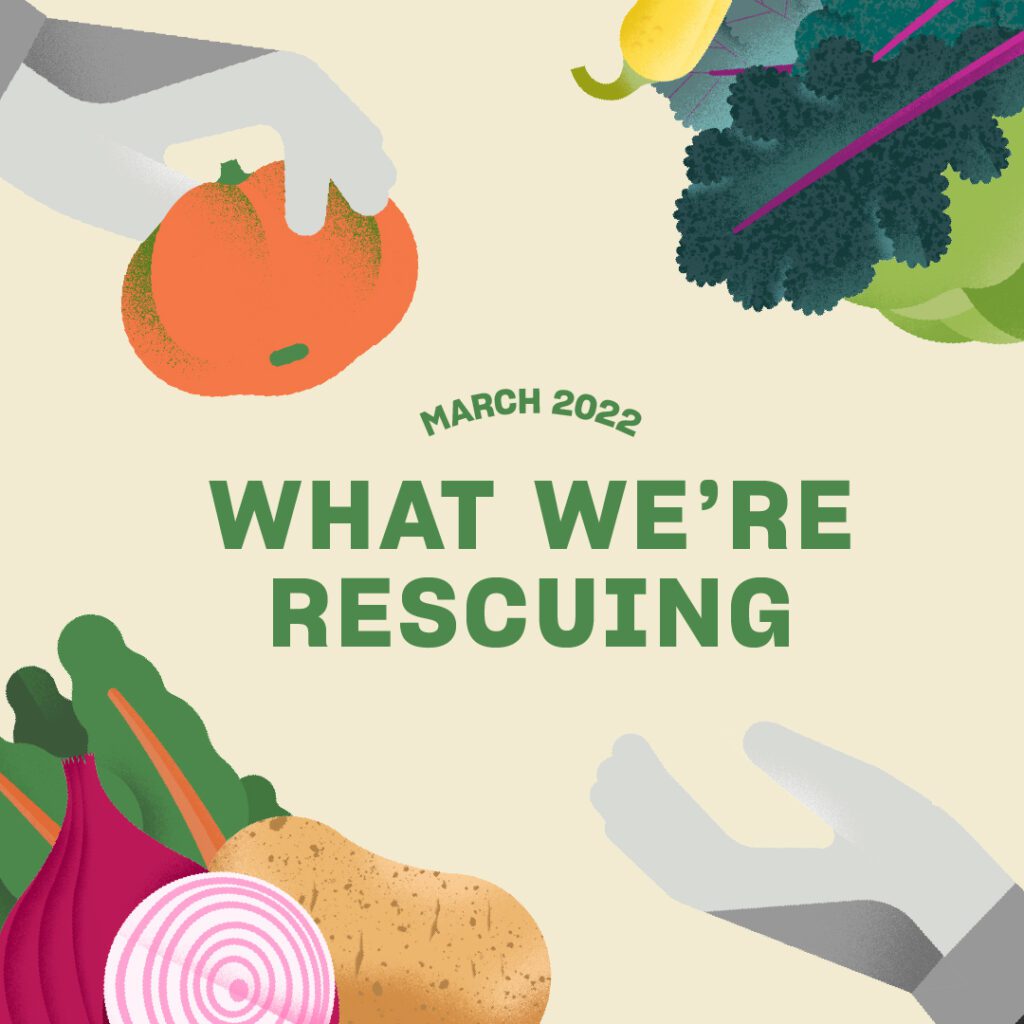 It's officially March! While we say goodbye to the majority of winter citrus—we'll still have plenty of navel oranges, lemons, and limes for weeks to come!—in your box this month you can expect to discover new varieties of cauliflower, tomatoes, funky veggies like celery root, and green-hued treats like Brussels sprouts, broccoli, leeks, and so, so much more!

Below are some of the goodies you may see in your boxes this month, including fruits and veg you might associate with late spring and summer. Why? We partner with hand-picked farms and food hubs on the East Coast and across North America to rescue certified-organic produce that would otherwise go to waste. That's why you may see summer staples like organic grape tomatoes from Florida and California, as well as parts of Mexico, in order to round out your box.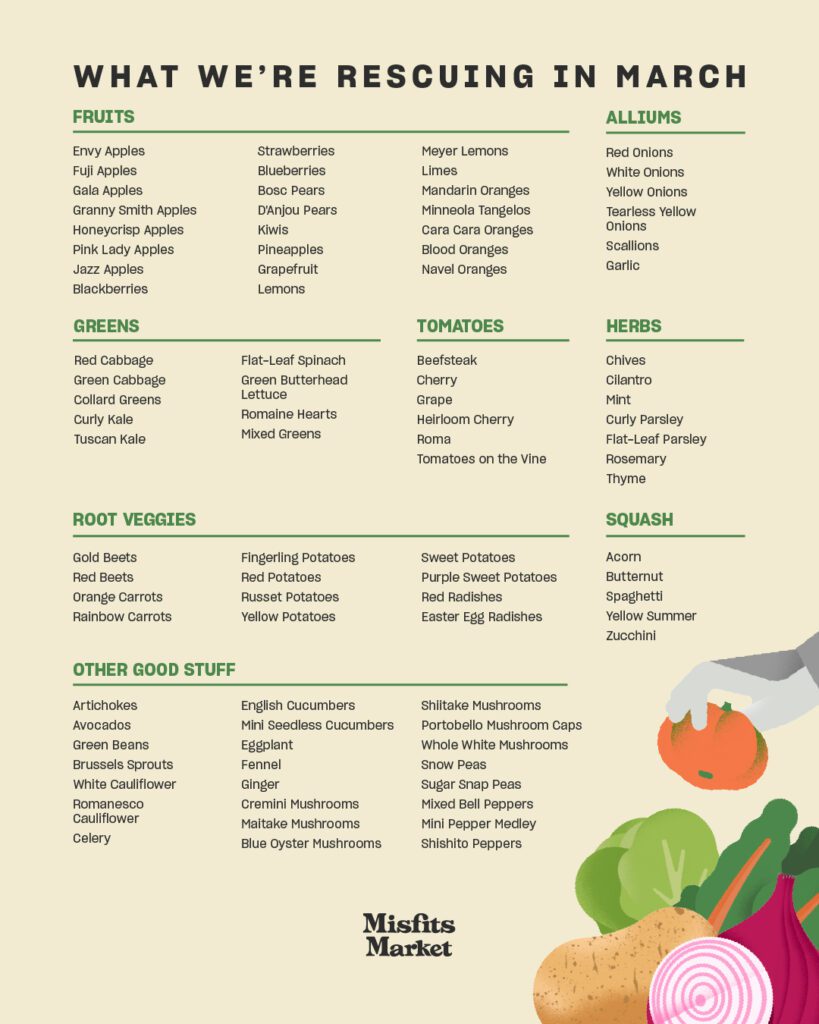 Learn more about our sourcing philosophy here.
Get a sneak peek at what's in your box each week here.