Welcome back to our new series, What The Heck Do I Do With This? Every other week, we'll help you put a single ingredient from your Misfits Market box to delicious use. This week's spotlight: Turnips!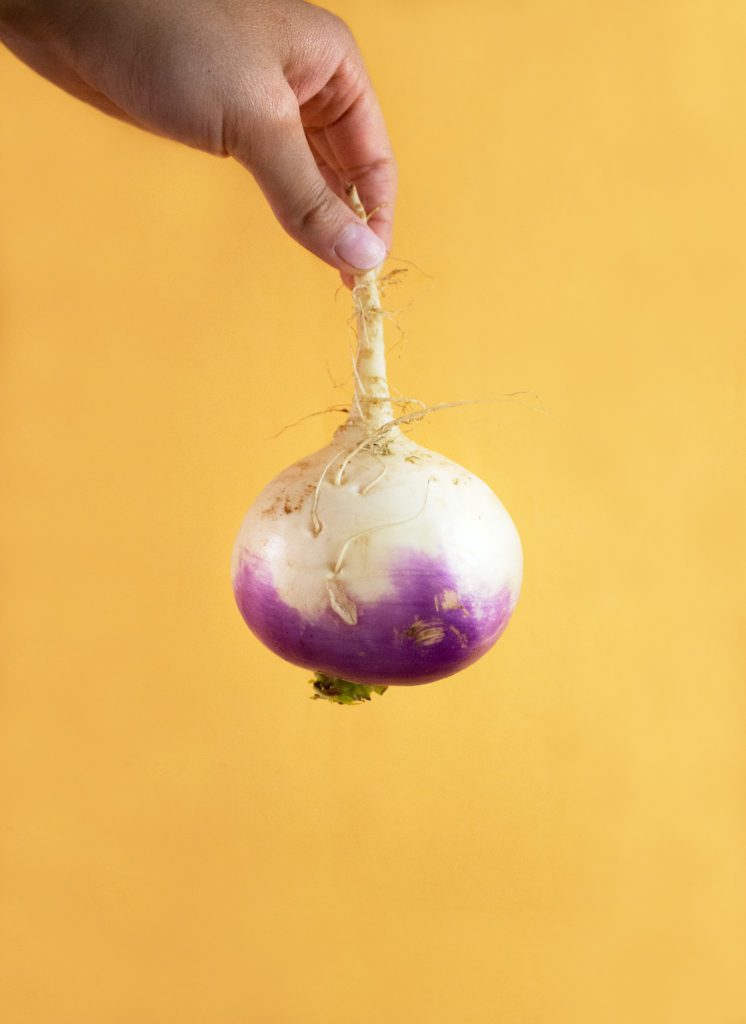 Ah, the lowly turnip. We don't know how it got such a bad rap, but this root veggie is due for some serious love. Why? It's super versatile, for one. Basically anything you can do with a potato, you can do with a turnip. And it's sweeter and creamier, if you know the right way to prepare it. Here, a few of our all-time favorite ways to use this underrated root veg.
Roasted Baby Turnips with Parsley-Mustard Vinaigrette
Top a salad, grain bowl or even pasta with this recipe from Food & Wine that lets the natural sugars of baby turnips shine.
Sesame-Ginger Turnip Rice Bowls
A take on the stir fry that bears delicate Asian flavors, this healthful dish from Dishing Up The Dirt is easy to pull off on a weeknight and works well with other veggie proteins like seitan.
Baked Turnip Chips
Salty with a touch of sweetness, this healthy snack by The Lemon Bowl requires only pantry staples. It can be made by thinly slicing beets with a chef's knife if you don't have a mandoline.
Glazed Turnips
From holiday celebrations to weeknight anything-goes meals, this sweet side fits the bill for a quick and easy way to sneak in more veggies. If you roast chickens on the regular, definitely give this comforting preparation a spin as an accompaniment.
Parmesan Crusted Crushed Turnips
Cheese doesn't make everything better, but it certainly doesn't hurt. These smashed patties from A Chef's Kitchen benefit from a hit of sharp Parm and could very well rank as a new favorite side for anyone who likes tater tots.
Turnip Gratin
We told you that nearly anything you do with a potato you can replicate with a turnip. So the next time you plan to slather your tater slices in ooey, gooey cheese, think about trying these turnips instead. The subtle nutty flavor of the turnip is the perfect complement to sophisticated Gruyere.
Pickled Turnips
This Middle Eastern-inspired treat from David Lebovitz makes amazing use of the turnip's sweetness by creating a contrasting tanginess. Try these pickles on sandwiches, as part of a mezze platter, or anytime you want a quick, healthy snack.
Turnip and Pear Purée
Any form of mashed or puréed turnip is delightful as is, but combine it with a seasonal fruit, and you've got a knockout side in your arsenal. This silky dish is an absolute must-try for your next dinner party.