Welcome to our series, What The Heck Do I Do With This? We know that mystery Misfits Market boxes can be overwhelming, so we want to help you put a single ingredient from your box to delicious use. Next up: jicama!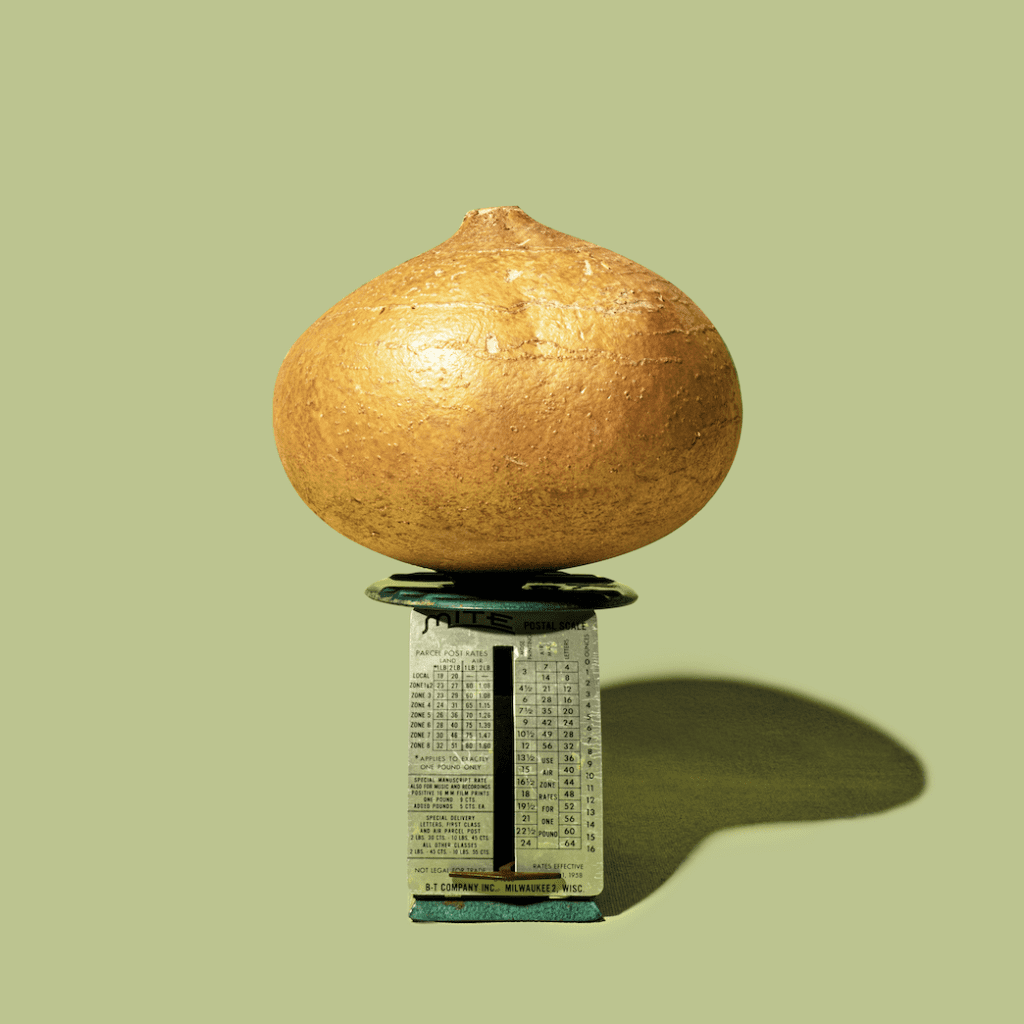 Also called a Mexican turnip, Mexican potato, or a sweet turnip, jicama is a staple in Mexican cooking and one of our favorite root veggies. We'll start to see an abundance of jicama in late April and early May due to peak weather conditions that make for fruitful jicama farming—and we couldn't be more excited to bite into this crunchy veg.
It's unsurprising that jicama is often referred to as a potato since it's round, has a papery brown exterior, a creamy white interior, and crisp texture—not unlike a raw potato. But the resemblance mostly stops there. Jicama is surprisingly sweet, and a little bit starchy, similar to a mild apple.
Though jicama is traditionally sliced into matchstick slices and eaten raw with a bit of salt, lime juice, and chili powder, you can also bake it, fry it, stew it, and steam it. (FYI: You should always peel jicama before eating it, but it's like peeling a potato or carrot. Just use your standard vegetable peeler to remove the tough skin.)
Read on to get inspired by one of our 7 favorite jicama recipes and let us know in the comments how you incorporate jicama into your cooking!
After raw jicama, baked jicama fries are one of the most popular ways to enjoy the veggie. Once they're sliced into fry-sized sticks and baked with lots of salt, pepper, spices, and oil, you'll be rewarded with a crunchy, slightly sweet fry. Don't forget the side of ranch!
We're lucky that pineapple and jicama season overlap so we can enjoy sweet and crunchy salads and slaws. Our favorite ones also call for carrots or mango—two things in abundance in your Misfits Market boxes this time of year. This version from Foraged Dish includes an acidic honey lime vinaigrette that you'll want to pour on everything.
The best way to get the most out of your jicama is to eat it raw with your other favorite warm weather fruits and veggies, like watermelon and cucumber, and then dousing them with spiced Tajín Clásico seasoning. Don't have Tajín Clásico? Substitute taco seasoning or a mix of chili powder, salt, pepper, and fresh lime juice. Or, make your own Mexican spice blend!
Instead of tortilla chips, top your tortilla soup with jicama "noodles!" (Guess that makes this jicama soup instead?) The best part is the slight sweetness of jicama that offsets an otherwise spicy soup.
Like other root veggies, jicama's naturally sweet flavor is enhanced once roasted in the oven with olive oil, salt, and pepper. Don't forget fresh herbs—parsley, cilantro, and oregano work well—and a splash of lime juice and your favorite hot sauce for an added kick.
Jicama is just one small piece of this hearty taco salad, which includes other classic ingredients like red onion, avocado, cilantro, and tomatoes. Mix and match your favorite ingredients for a simple weeknight meal that doesn't require too much thought. AKA, the best kind of dinner.
Are you seeing a trend here of adding crunchy raw jicama to salads and slaws? Experiencing both the texture and flavor of raw jicama really is the best way to enjoy it, and this simple shrimp salad is no exception. Combine jicama with cooked shrimp, black beans, and a few other key ingredients for a filling dinner salad that'll quickly become a go-to in your kitchen.