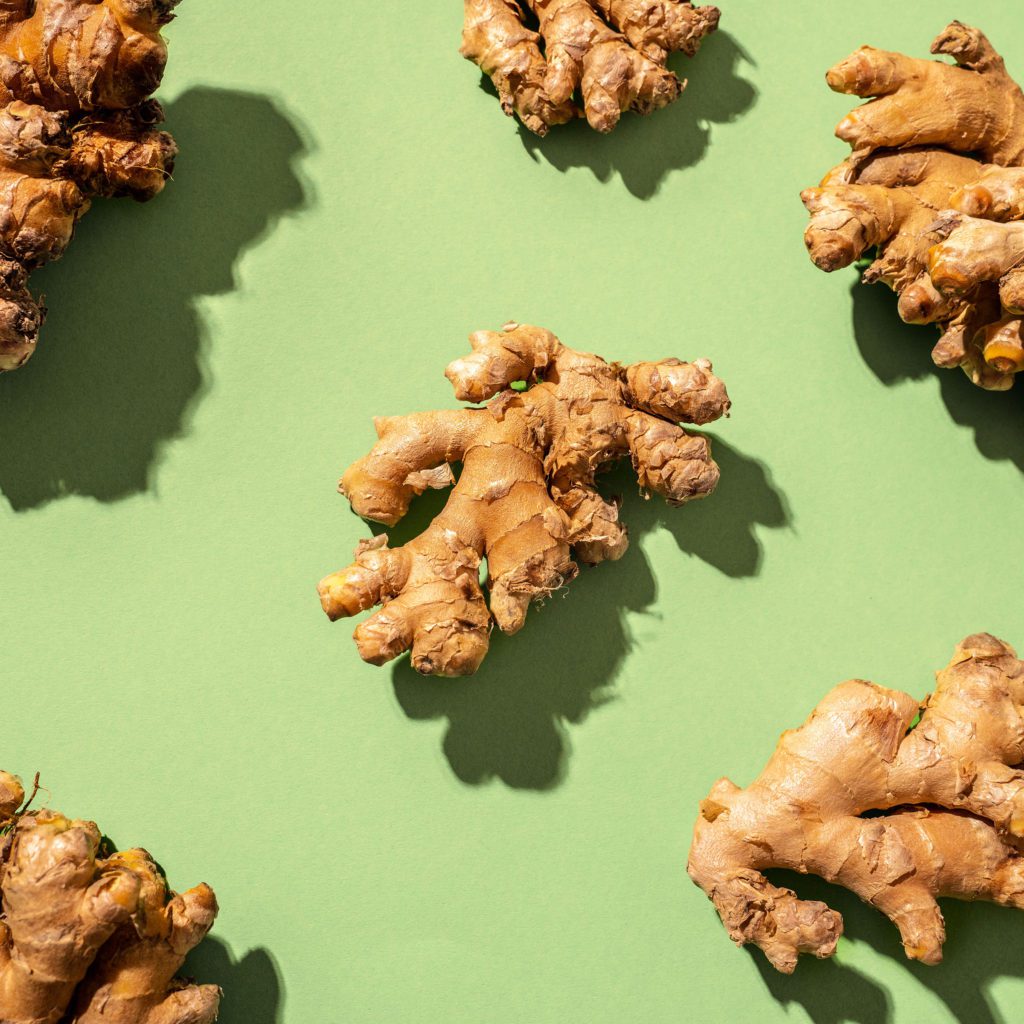 Misfit boxes can be full of unique produce and we know it can be a struggle to think of new recipes to utilize all of your fruits and veggies. So, this week we're talking ginger. It has long been used for both medical and culinary purposes, and scientific studies have even found that ginger is a natural way to help alleviate nausea.
To date, ginger may be one of the most-requested foods for recipe inspiration. Why? It's mildly spicy, it can be awkward to cut, you don't usually use a lot of it per recipe, and you might be left wondering just what to do with it. To help, we scoured the Internet to find the tastiest recipes to utilize ginger in savory, sweet, and spicy dishes alike.
Ginger Mango Berry Smoothie
If you follow this recipe from the Minimalist Baker, in just a few minutes you can have a sweet and spicy smoothie at the ready. Simply combine your favorite frozen fruits—this recipe calls for strawberries and mango—with lots of fresh ginger for a spicy kick to your average berry smoothie.
Carrot Ginger Dressing
This classic dressing is traditionally served on salad as a sweet-yet-spicy companion to crunchy lettuce. If you're a fan of the flavors, make your own version at home by following this recipe from Cookie and Kate. Serve it simply with fresh veggies like cucumbers and tomatoes.
Minty Apple and Ginger Smoothie
This is our own concoction, where we take a few fall apples, a frozen banana, and add in fresh mint and lime juice for extra flavor. What takes this smoothie to the next level though is the homemade ginger syrup.
Ginger Ale
Don't be intimidated by the thought of making homemade soda. Savory Simple's recipe calls for just a few ingredients to make a sweet ginger simple syrup that you then pair with soda water and fresh limes. What's more, the recipe calls for an entire cup of ginger, so if you're struggling to use it all, making ginger syrup is a great way to use a lot of ginger for a lot of uses. (Think: cocktails, teas, desserts, popsicles, and more.)
Ginger Scallion Ramen Noodles
Ginger is commonly found in Asian cuisine—ginger is native to southeast Asia and has been used in food and medicine there for more than 5,000 years—and it would be irresponsible to not include a few spins on classic Asian dishes. Bon Appetit's vegetarian-friendly ramen dish calls for lots of ginger, garlic, and scallions, so you know it won't be lacking in flavor.
Ginger Butternut Squash Bisque
You know it's a great recipe when you can include multiple misfit foods into a single dish. Combine carrots, onions, ginger, and butternut squash to make this creamy soup from Taste of Home and be awed that you likely just used half your box in a single big batch dish!
Crystalized Ginger
An easy and long-term solution to using a lot of ginger is thinly slicing it and crystalizing it with sugar. When stored in an airtight container, this crystalized ginger from Daring Gourmet can keep for several months. If you suffer from motion sickness or feel nauseated on long flights, pack homemade crystalized ginger and snack on it whenever the tummy troubles hit.
Mango Ginger Sorbet
This kid-approved sorbet is the perfect way to combine misfit mango with a plethora of ginger. This is another recipe that calls for a homemade ginger syrup, so if you make a big batch, you can pair it with just three other ingredients for a fast and fresh homemade sorbet.
Ginger Garlic Paste
Ginger garlic paste is a staple in many Indian dishes. If you're interested in exploring more cuisines, this homemade condiment is a must-have to have on hand. It adds flavor to curries, soups, and even dishes like scrambled eggs. What dishes would you add fragrant ginger garlic paste to?
Ginger Molasses Cookies
We can't talk about ginger without talking about sweet and spicy ginger cookies. Gimme Some Oven's recipe calls for plenty of thick, sweet molasses and freshly grated ginger for a cookie recipe that brings you right back to your childhood.
Sesame Ginger Salmon
Ginger's spicy flavor complements salty soy sauce, sweet brown sugar, and nutty sesame, which is why you'll commonly find these flavors together in sauces for fish, poultry, and meat. Whisk these all together (plus a few more key ingredients) and pair it with fatty salmon for a dinner in less than 20 minutes that will rival any restaurant.
Spiced Golden Milk
This warmed milk includes golden turmeric and lots of spice for a pre-bedtime drink that'll help you doze off in minutes. Follow Healthy Nibbles and Bits recipe for what will soon become your go-to nighttime beverage.
Rosemary, Ginger, and Apple Sangria
Cheers with this Misfits Market sangria! Is sangria a summer drink or a fragrant fall cocktail? That's why we created a sangria that gives you the best of both worlds, with crisp fall apples, spicy ginger, all in a refreshing white wine.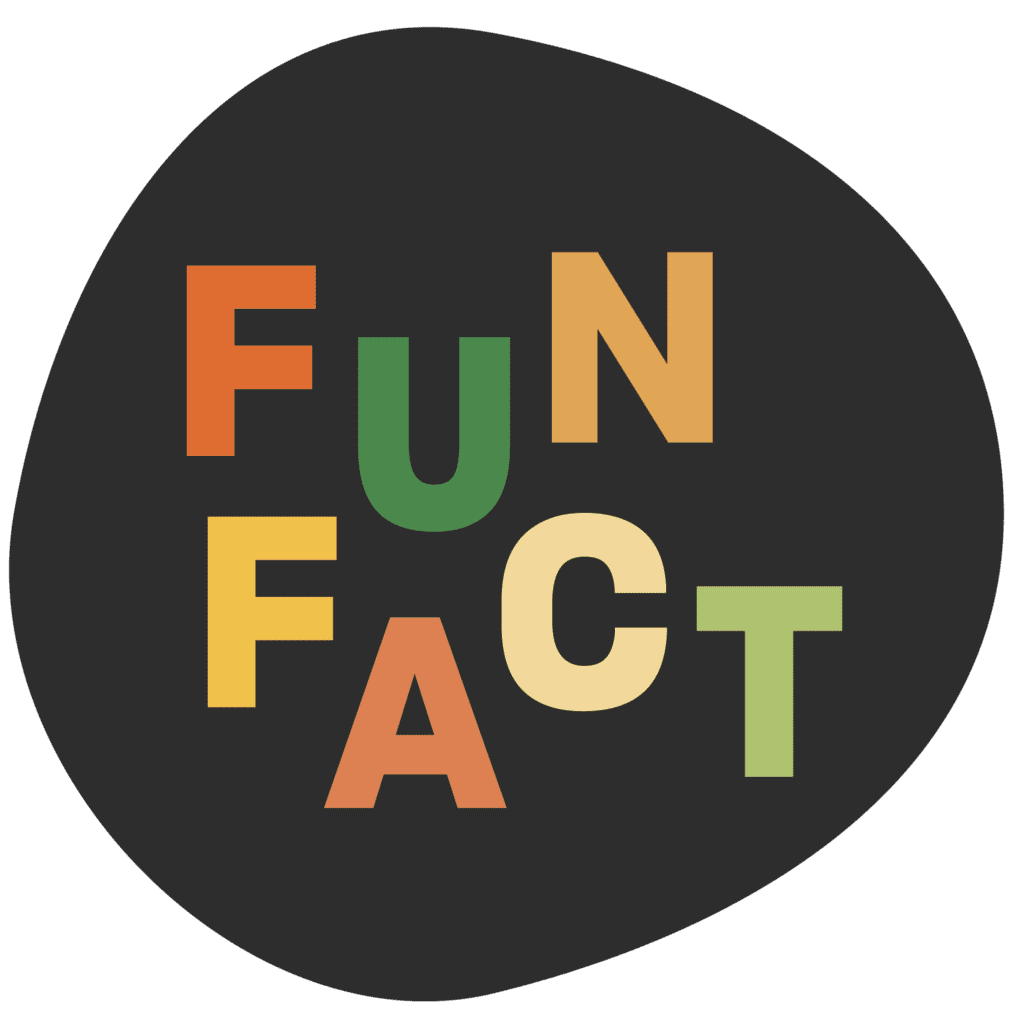 What are some of the benefits of eating ginger?
Ginger has antibacterial properties, which means it's excellent for dental hygiene. It's also known to calm nausea in many different forms (such as morning sickness) and to settle your stomach. Ginger is not only antibacterial, but also anti-inflammatory, meaning that it can help reduce swelling and ease pain. Over time, it may be effective in easing arthritis symptoms or soreness from exercising. Although much more research is needed to know the full extent of ginger's benefits, this antibacterial and anti-inflammatory food makes a great addition to your diet.