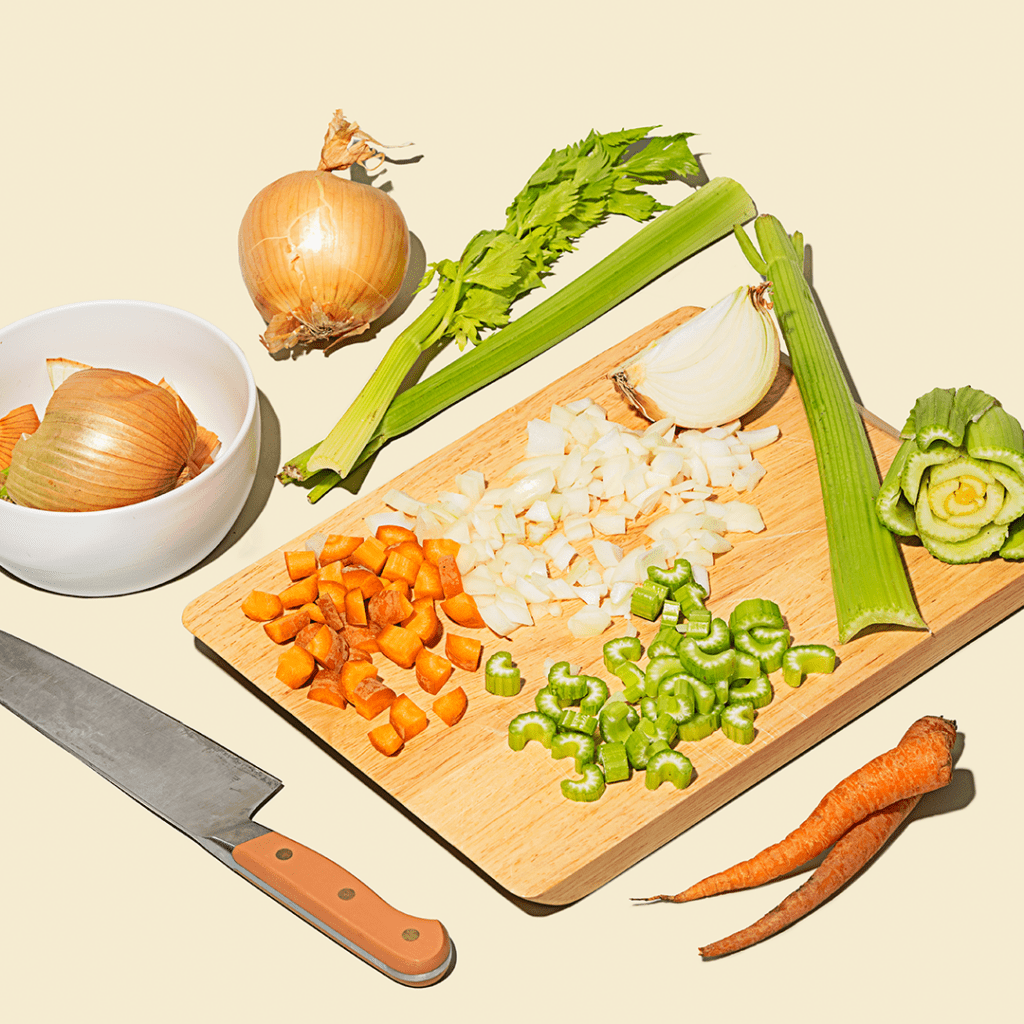 In French cooking, a mirepoix is the foundation of soups, stews, sauces, and so much more. You've likely seen the combo of carrots, onions, and celery prepackaged at the grocery store, but the best flavor comes to those who do their own veggie chopping. What better time to revamp your cooking routine with a cold-weather building block than during the transition from summer to fall?
How to make mirepoix:
Butter, to taste
2 parts onion, chopped
1 part carrot, chopped
1 part celery, chopped
Add a bit of butter, onion, carrot, and celery to a saucepan over low heat. 
Let cook low and slow for 5-10 minutes until veggies are soft and caramelized, and onions are translucent. 
Use it as the base for soups, stews, pasta sauces, and more.