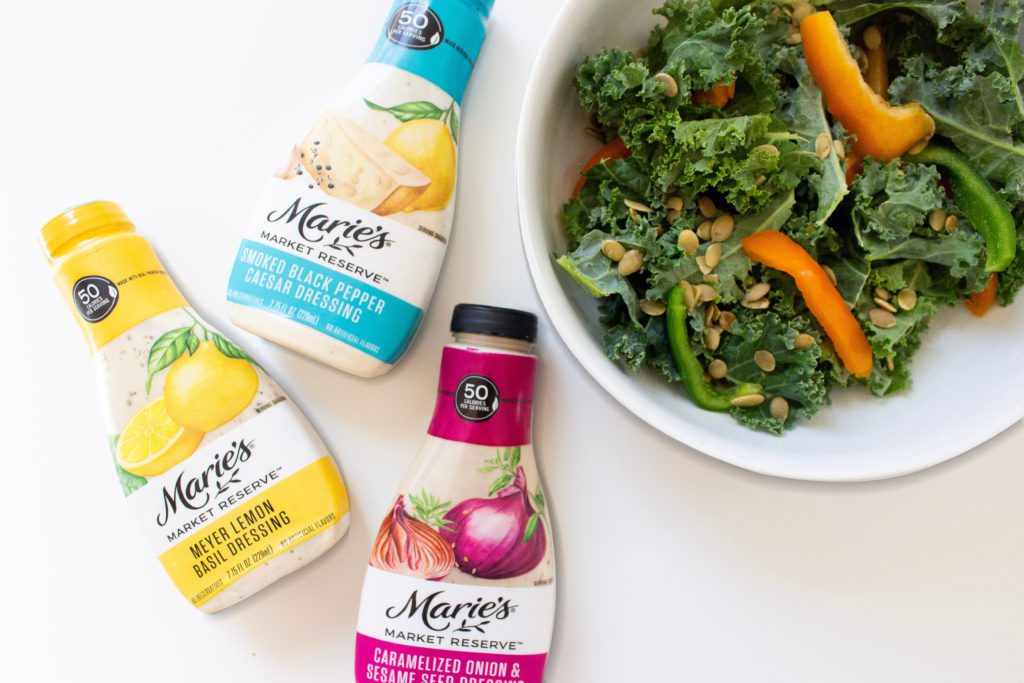 It's officially salad season! Misfits has you covered with crisp greens and crunchy veggies, but the right dressing is essential to avoid the dreaded "sad desk salad." Enter Marie's Market Reserve.
This salad dressing company is just as focused on food waste reduction as we are. So when they realized they were overstocked with dressings that had a certain sell-by date, they knew exactly who to call.
We're partnering with Marie's to offer you an exclusive deal on their fresh, refrigerated dressings for a fraction of what you'd pay in stores. For less than a dollar(!), you can score one of five flavors that fit your mood or taste, whether it's umami-packed caramelized onion and sesame or a tangy, Southwestern-inspired ranch.

​And they're not just for greens. Use these dressings as a marinade, to coat veggies before grilling, or to elevate pasta salads. They're made with non-GMO oils and no artificial colors or ingredients, so you can feel good about serving them at family meals or summer parties.
Log in to your ​Misfits account to add a bottle of fresh dressing to next week's Misfits order for just 95 cents. Simply click on Add-ons on your account page to view and select the dressing of your choice.
Make sure to place your order by Saturday 6/1 at 8 p.m. ET so your bottle of choice can be included in your box for the week of 6/3. If you don't currently have an order scheduled for the week of 6/3 but would like to place one or move your next order up, email us and we'll hook you up!

Note: Limit one bottle per order; quantities are limited and subject to change. Valid only for subscription orders. Be sure to check the dressing sell-by date when it arrives and use within the two weeks following the sell-by date printed on the bottle.