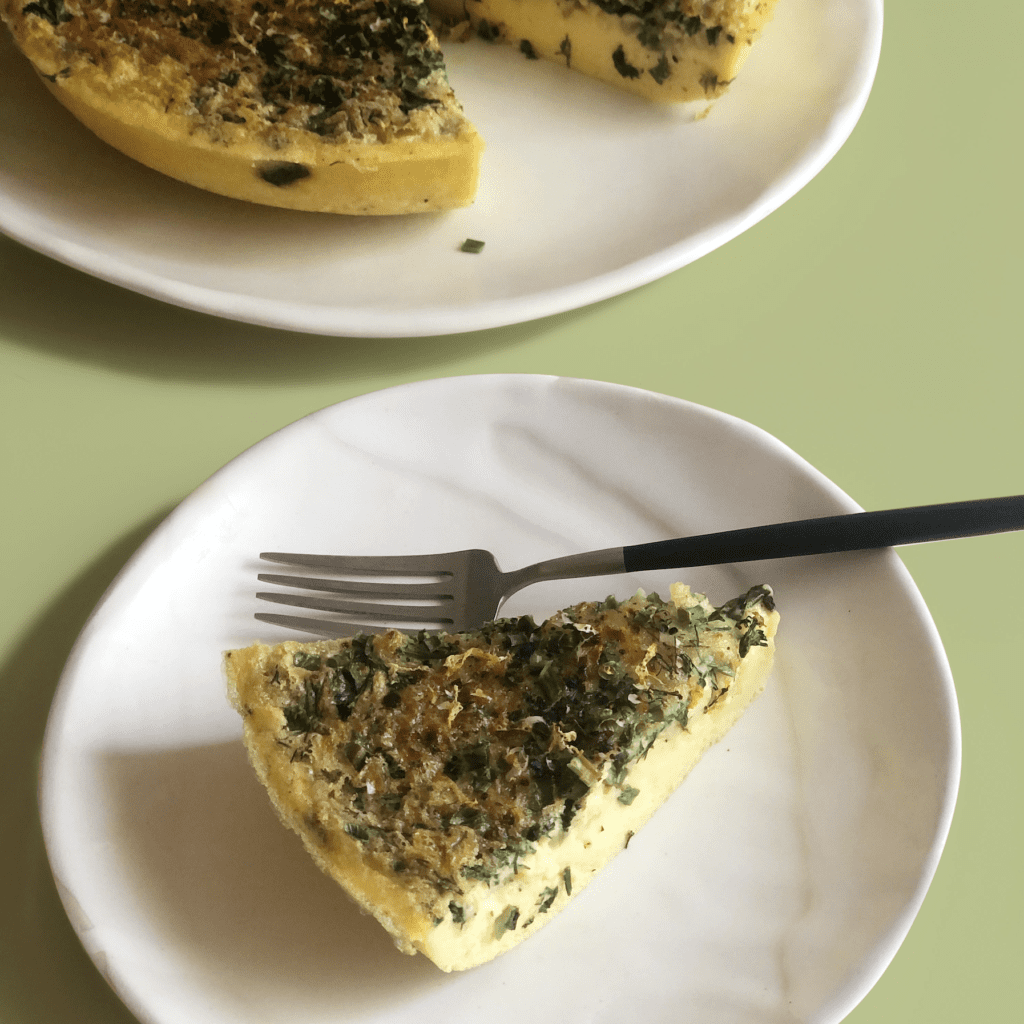 We call this a Sunday Frittata because it's a great way to clean out your fridge and use any leftover veggies and herbs you might have at the end of the week. Achieving the right consistency and texture with frittatas can be tricky, but this method has never let us down. (It's something about the egg-to-cream ratio that's just right.) This recipe calls for a variety of alliums and spring greens, but you can substitute thinly sliced asparagus, radishes, mushrooms, or all three.
Print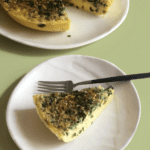 The Spring Vegetable Frittata
---
10

eggs

1 cup

heavy cream (or a mix of cream and half & half)

1/3 cup

mixed fresh herbs (like chives, dill, or parsley), minced

3/4 cup

cheese of choice (like manchego, cheddar, Parmesan, or gouda), grated
Kosher salt and pepper to taste

3/4 cup

alliums, or a mix of shallots, white onions, yellow onions, red onions, spring onions, scallions, and/or ramps

2

–

3

cups spinach leaves or sturdy leafy greens like Swiss chard, kale, or beet greens

2 teaspoons

extra virgin olive oil
Aleppo pepper, chili flakes, sumac, or zaatar (optional garnish)
Cooking spray
---
Instructions
Preheat oven to 290 degrees Fahrenheit.
Prepare non-stick pan with cooking spray or a light wipe of oil.
In a bowl, whisk together eggs and cream. Season with salt and pepper and whisk in half of the herb mix and half of the grated cheese. Set aside.
In a skillet, sauté allium mix and spinach/greens in olive oil over medium heat until soft, about 3-4 minutes. Season with salt and pepper.
Transfer vegetables to oven-safe skillet or pan and distribute evenly over the pan's surface. Pour in egg mixture. Garnish with remaining herbs and cheese and any desire spice(s).
Carefully place pan in the oven. Bake for 7-10 minutes, then rotate pan 180 degrees, and bake for another 7-10 minutes.  When frittata rises just slightly above the pan, nice and puffy, and the center is cooked through, remove from oven. Cool slightly and serve.
---